Zari does NOT want anymore Kids with Diamond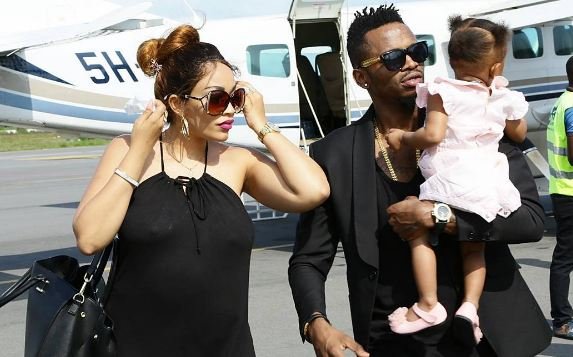 When Zari announced that she was pregnant with Nillan and Tiffah had barely clocked one, fans felt that she had conceived 'too fast' and should have waited a few years so that Tiffah could get to enjoy time with her parents.
Zari recently answered the question on many people's minds by sharing some unexpected details about Diamond's kids and why they were born so close to each other.
"We had plans to keep our second born if he or she was conceived because we wanted to finish raising our kids then we take on other projects. It was planned not accidental as we were looking for a second born." She disclosed on Clouds FM.
"I was not using family planning so it was expected and he was okay with it, I was okay with it so he said if it happens let's go for it," Zari added.
She also responded to claims that she had not breastfed Tiffah well before the arrival of Nillan.
Zari said that unlike what people thought, Tiffah breastfed for one year and one month but she had to be stopped once Nillan was born but soon enough Nillan stopped breastfeeding as he lost interest in breastfeeding.
So does Zari want another baby from Diamond? The presenter sought to find out and Diamond was quick to jump in with "Kwa sasa siko tayari." after Zari said a loud NO!
"Wanatosha. We had a plan na ikatokea vizuri , a boy and a girl, we are very fine." Zari added.
Source: Pulselive.co.ke
(Visited 5,454 time, 1 visit today)
"Kyarenga Concert will Happen Regardless"- Bobi Wine:

The Kyarenga concert has been hanging in a balance for a while ever since Uganda Police Spokesperson came out to say that it might not happen for undisclosed reasons.
That was later backed up by Namboole managing director who last week wrote a letter stating the concert will not be happening on the 20th of October as had earlier been slated since the venue had been booked by other clients prior. That includes a wedding reception happening at Namboole on the same day.
The ghetto president, has now come out to assure his fans and supporters that the Kyarenga concert is going to happen. He said he is going to do whatever it takes to get the clearance he needs and whether it means the dates have to be extended, they will be, in order for the concert to happen at Mandela National Stadium in Namboole.

However, at the moment, most of the authorities meant to clear him for the concert to happen, have been out of office and he cannot seem to reach them.
(Visited 5,454 time, 1 visit today)
Big Trill Bashes 'Kidandali artists' for begging Kanye for Collabo:

By Consolate Namyalo
It is no secret that a couple of Ugandan artists were excited to know that Kanye was in the country and could not hide it by making statements insinuating they want to work with him on some music projects.
Some of those artists included Bebe Cool, Allan Toniks, Ykee Benda ,Irene Namubiru who was willing to do background vocals ,among many other musicians.
Rapper Big Trill has laughed at some of these artists ,saying they should first understand the kind of urban music their fellow Ugandan artists are making before they ask for a collabo with international super star, Kanye West.
"Kidandali artists claim that they don't understand the music we make coz it's too urban,same people are begging for a collabo from Kanye, you've failed to understand us, how you gon understand Kanye? mutomela nyo" he wrote.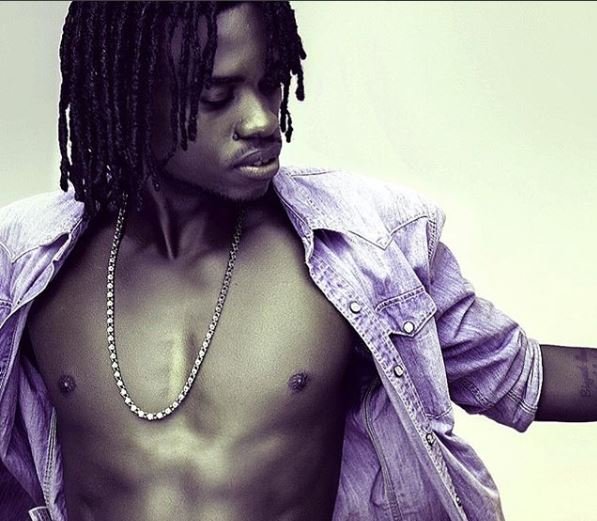 We don't know if this was directed to a particular artist,but there you have it.
(Visited 5,454 time, 1 visit today)
Spice Diana offers fan 500K worth of airtime

By Nila Faisal
Spice Diana is surely one generous musician!
The singer has gifted a lucky fan 500k worth of airtime after she emerged winner at the "Ndimulove" challenge, where interested fans were required to post their videos while singing to her latest song "Ndi Mu Love".
The lucky fan has only been identified as Glosh.

Announcing the winner in a post on Instagram, the singer thanked her fans for embracing and taking part in the challenge.
(Visited 5,454 time, 1 visit today)