IT IS OVER: Zari breaks up with Diamond Platnumz
By Staff Writer
This Valentine's Day is not a happy one for continental socialite, Zari the Boss Lady and her Tanzanian superstar Diamond Platmunz as the two have broken up.
In a sad Valentine's Day message posted with a black rose on instagram, Zari dumped Diamond accusing him of cheating on her with not one but several women.
The Busoga born beauty explained that; "Understand that this is very difficult for me to do. There have been multiple rumors some with evidence floating around in ALL SORTS of media in regards to Diamond's constant cheating and sadly I have decided to end my relationship with Diamond, as my RESPECT, INTEGRITY, DIGNITY & WELL BEING cannot be compromised."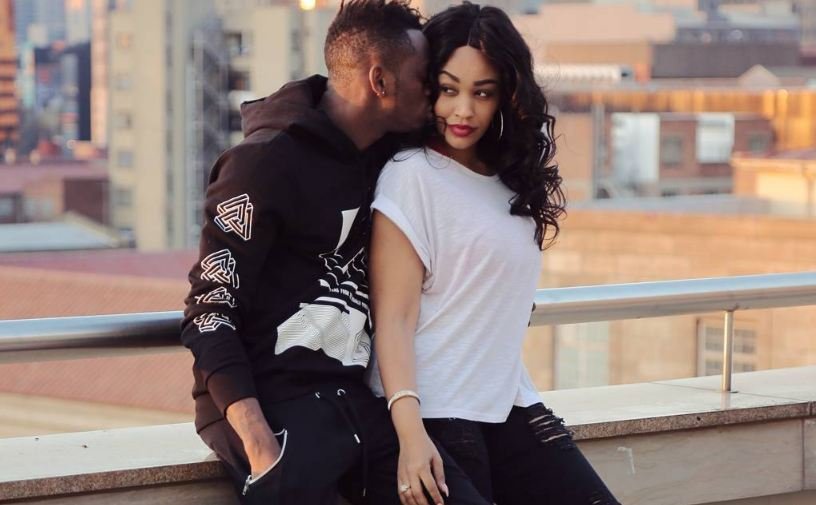 Zari clarified that the two who have the children together will not be separating as parents but as partners. "We are separating as partners but not as parents. This doesn't reduce me as a self-made individual, and as a caring mother, and the boss lady you have all come to know. I will continue to build as a mogul, i will inspire the world of women to become boss ladies too."
On what her future plans for the children are, Zari said; "I will teach my four sons to always respect women, and teach my daughter what self-respect means. Unlike many, I've been in the entertainment industry for 12 years, and through all my challenges I came out a victor because I am a winner, and so are all of you Zari supporters."
In the recent past, Diamond has been connected to women like Tanzanian model cum vixen Hamisa Mobetto with whom he has a child among others. Zari and Diamond have two children together a girl called Tiffah and a boy called Nillan.
(Visited 1 time, 23 visit today)
Toniks signs under Gifted Music Group
By Staff Writer
The latest news reaching our desk indicates that singer Allan Toniks is officially part of Uganda's ever growing music label, Gifted Music group
The singer who has been quiet for a while is set to do a musical comeback with huge pojects under his new home GMG. Sources close to the record label revealed to us that everything was finalised and within a short period of time, Allan will be officially announced as a GMG member
Toniks is the second artist to be signed under the label after signing sensational singer Smart Djaba earlier this year. Allan's first song under GMG, Romance is set to be out this Saturday 24th February 2018
We will keep you posted
(Visited 1 time, 23 visit today)
Spice Diana breaks silence on allegedly wearing artificial hips.
Embattled singer Spice Diana may fall prey to all the mushrooming bad rumors about her but she will not let one thing go un-explained. The singer who has in the recent past had very rough days has broken the silence on allegations that she wore hips on her concert day and perhaps still wears then. The singer who previously has had bad interview days on BBS and NTV will let all that pass but not the lies that she wore hips.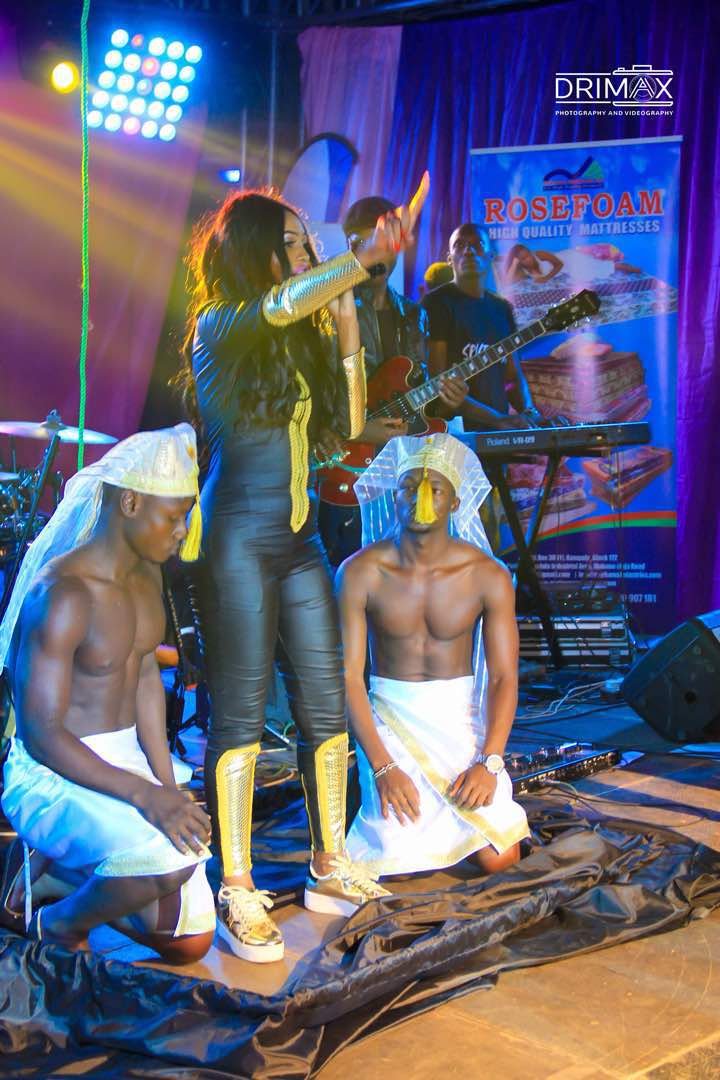 According to Spice Diana, on her concert day she had a costume for the day and was expected to make a grand entrance, to fly in like an angel. "Spice was to come on stage flying like an angel and obviously she had to wear support right from her thighs. Inside her costume she had material from which the ropes that support her were tied and that explains the alleged hip extensions that people are implying." Her manager explained. The singer further confirmed and admitted that had other clothings inside her costume but they were not hip extensions but rather part of her support to her flying entrance.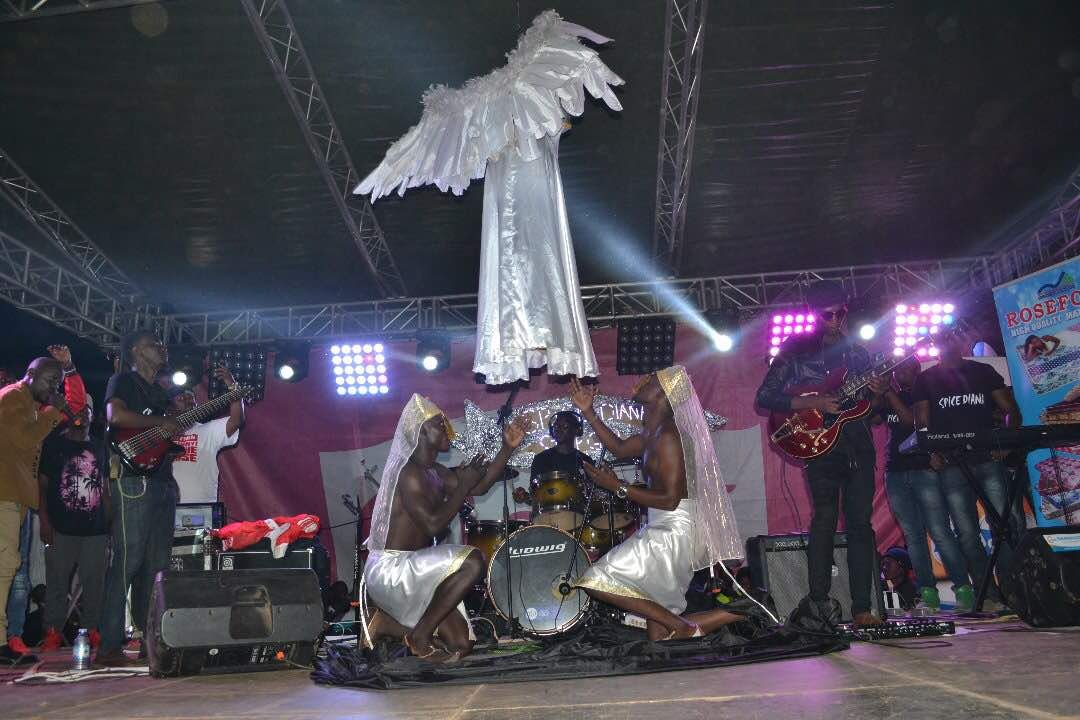 Spice Diana is with no doubt one of the very beautiful female singers we have and we agree she doesn't need hip extensions to rock us.
(Visited 1 time, 23 visit today)
I am a music Dynamo, Jose Chameleone challenges Bebe Cool to a battle of champions.
By Stuart G-Khast.
Singer Jose Chameleone has come out clear and commented on the fast spreading word about his much anticipated battle with Bebe Cool. Chameleone has not declined on any chances that the battle could actually take place.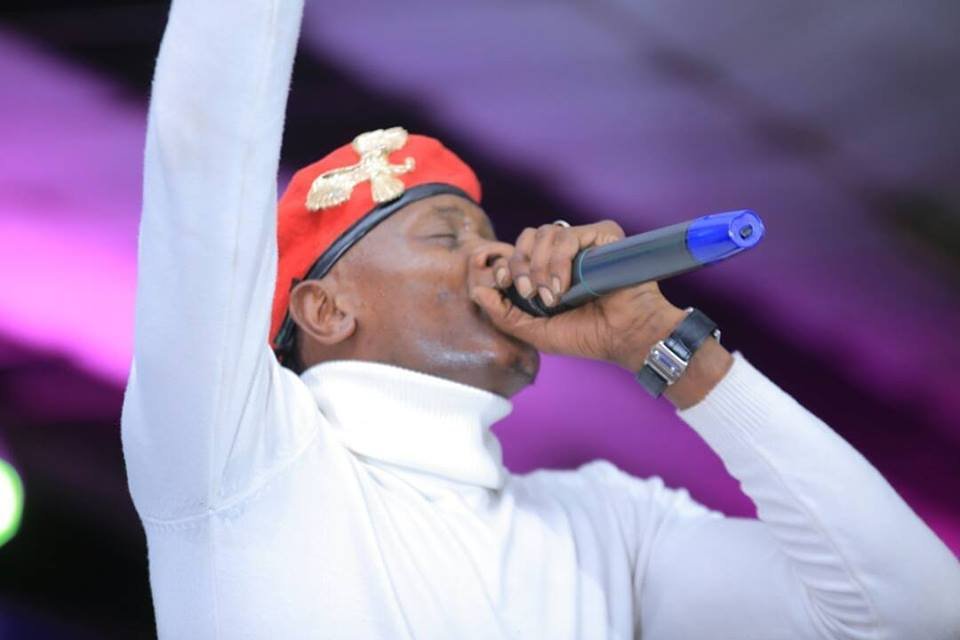 In a long stamen he noted "… I remain the undisputed. I have heard of the battle with my big brother though no one has come forward to put the deal on table. I am a music Dynamo and who so ever wants to battle should know that that's the day you are going to be buried before your disciples!!
And I will put a cross on your grave as I engrave R.I.P. I WILL ONLY ENTER THAT ANTICIPATED SHOWDOWN IF THE KCCA WILL AGREE TO LET IT BE NO TIME LIMIT. He who runs out of music, Goes home.
Jose Chameleone seems ready for what could be the biggest artiste battle of the decade.
(Visited 1 time, 23 visit today)