Young Achievers Awards 2013, A Mélange of Inspiration and Aspirations

The theme for the Young Achievers Awards 2013 was about rewarding innovation and excellence. And excellent they were, as all the invited guests were treated to a sumptuous cocktail just before the official event kicked off. The cocktail was meant to nurture a culture of networking as the young brains that are changing Uganda were able to interact and share ideas on how to move Uganda forward.
Not long just after 7PM, the event kicked off with a live band performance and thereafter real business began. The 2013 awards were hosted by the eloquent and elegantly dressed Michael Matovu who announced the people nominated in the various categories.
Patricia Nsanze Nzeyi, the chairperson Board of Directors of YAA gave her speech where she echoed the youthful traits of 'rebels that change things.' It was not long before Gerald Abila, the founder of the Barefoot Law Firm walked away with the leadership and social entrepreneurship that was handed over by Richard Byarugaba, the Managing Director of NSSF.
Other outstanding achievers included, the 17 year old Chess Maestro, Phiona Mutesi who rose through the slums of Katwe to become a world class chess wizard. She was able to beat the likes of Jas Mangat and Ibrahim Ssekagya to the Outstanding Sports Personality Award.
But of course, the main moment of the night was coming, that was Uganda's Youssou Ndou aka Joel Sebunjo. His performance at the awards ceremony made me feel, that he is not just Uganda's Youssou Ndou, he is actually Uganda's Joel Sebunjo. He played the Kora like he was the Kora himself, in the moment when he played, him and the kora became one and the audience was clearly impressed, not even the Queen of Buganda could stop enjoying the great performance.
And when it came to Esther Kalenzi, she made our night, speaker after Speaker kept commending her on her great oratory skills. Her award acceptance speech turned into a pitch that moved many to make contributions towards her 40 days over 40 smiles Foundation. Yeah, you know, so we said. And Cedric Babu, the CEO of Kinetic Group, gave Shs.500,000 towards the cause of behalf of his mum, Ms.Olive Kigongo.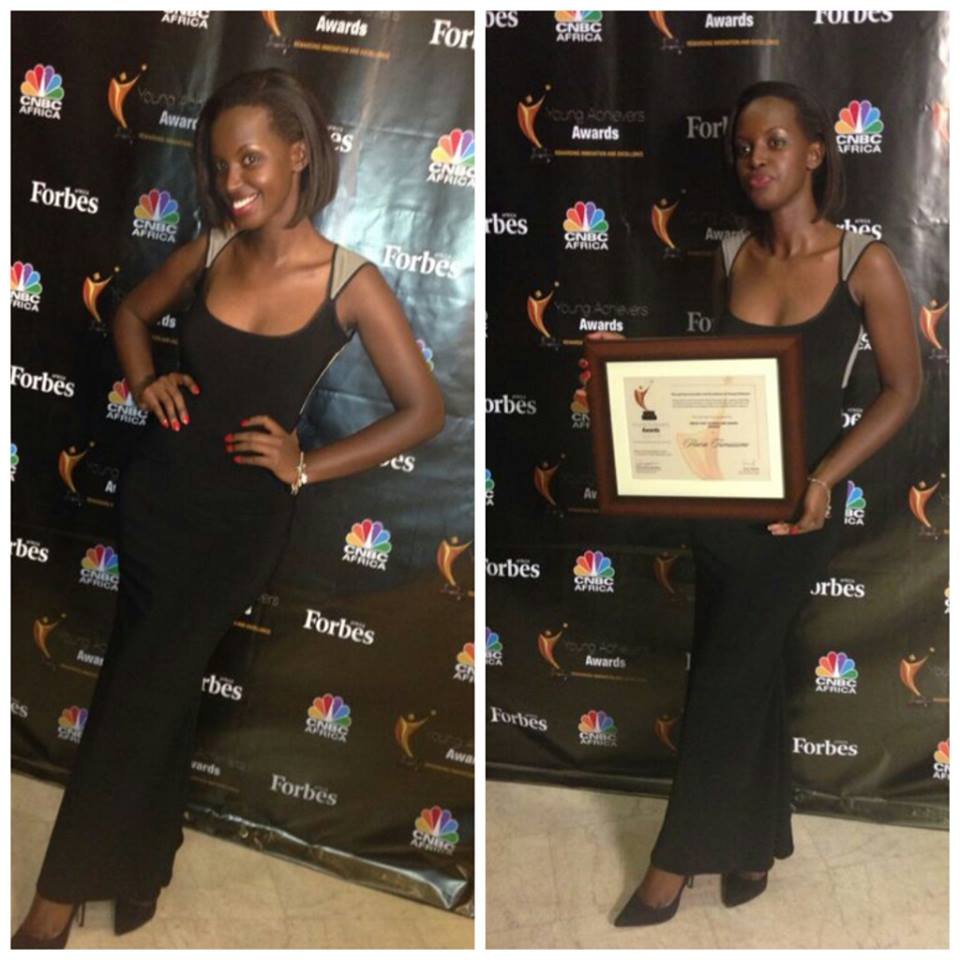 My only short-comings at the awards was that, it was very easy to predict the winners for each given category. Perhaps these were names that had really stood out in 2013, but then again, we need some suspense, we need some shocks, because that's where the real beauty of the awards comes in from.
To really sum up the event, we had a Keynote speech from Her Royal Highness the Nnabagereka Sylvia Nagginda Luswata who whirled her speech around the life of Mandela as someone who walked the talk. The Chief Guest, Dr.Mthuli Ncube then echoed that for Uganda to transition into a middle income country by 2017, investment should be made to further the excellence and innovation of the youth.
And as the night came to a close, the family of The late Dr.James Mulwana received the Lifetime Achievement Award on his behalf. In the words of his son, and heir, Geoffrey Mulwana, "Dad was passionate about the youth… dad put his heart to everything he did in life. He believed in hard work. Dad taught us that there is no shortcut to success but only through hardwork."
By the time we closed off the night, it was clear, that the awards once again had presented themselves as a mélange of Inspirations and Aspirations. Inspiration for those in the audience to take a step and work on their dreams and aspirations for the winners and nominees to go the extra mile and break the records they had set.
FULL LIST OF WINNERS
1. Media and Journalism Award: Flavia Tumusiime
2. Business Entrepreneurship Award: Angels Initiatives [George William Bakka, Joachim Ewechu and Ivan Mandela]
3. Young Achievers Awards Outstanding Performing Arts: Kenneth Kimuli aka Pablo
4. Young Achievers Ericsson Innovation excellence award: Dr. Davis Musinguzi (The Medical Concierge Group)
5. Young Achievers Award for Farming and Agro-Processing: Eric and Rebecca Kaduru. KadAfrica Ltd
6. Young Achievers Award for Leadership and Social entrepreneurship: Gerald Abila
7. Outstanding Sports Personality Award: Phiona Mutesi
8. Heroes Award: Esther Kalenzi (40 days over 40 smiles)
9. Lifetime Achievement Award: The Late Dr. James Mulwana
10. Young Achievers Awards star Hall of Fame: Mrs. Olive Zaitun Kigongo
11. Overall Young Achiever: Addmaya (Peter Mukiibi and Arthur Nakkaka)
To connect with Ian Ortega: Facebook: www.facebook.com/ianort Facebook: www.facebook.com/ortegaiancom Twitter: @ortegaUganda Whatsapp: +256788551121 Email: ortian@gmail.com
(Visited 1 time, 1 visit today)
Watch the Africa Nations Cup this June, see how and with who


Many Ugandans would be dieing to witness the forthcoming Africa Nations cup in Egypt yet they do not know how to go and with whom. Be worried not, Breeze Travel and Safaris Limited is dedicated to make the experience easier for you. Like the company did in the 2017 African Cup of nations qualifying rounds where it took upto 70 Ugandans to witness greatness, it will be making the experience even better this year in June where it will take more Ugandans to witness their country participate in the biggest African tournament.
The company has been licensed and intends to take a handful of Football lovers to Egypt and also accomodate them until end of the tournament. Breeze Travel and Safaris Limited is one of the few licensed companies to take Ugandans on such trips and will be at it again this year.
Breeze Travel and Safaris Limited is an experienced tours and travel company that has given people a memorable package in and out of Uganda for over 15 years. Previously the company has organized Bussiness,Sports and Leisure trips and tours for it's clients.
The company also has in the past organized international tours by having continous special travel package to Egypt , Dubai, South Africa, Seychelles, Netherlands, USA among others.
Breeze Travel and Safaris Limited is the official FUFA fans travel agent and has always given a memorable experience to it's clients. "We have for the past 15 years given thousands of Ugandan tourists memorable experiences and we are proud to announce that we will be taking more Ugandans to Egypt in June. Our fairs are fair to average earning Ugandans and accommodation and feeding is also on us. We want to give Ugandans a chance to be part of the African Nations Cup this year" CEO Alexis Jubilee remarked.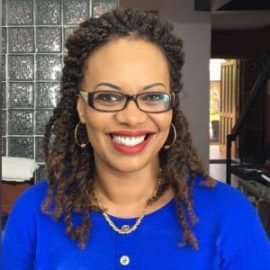 Breeze Travel and Safaris Limited is an experienced Tour and Travel Company that has given people a memorable packages in and out of Uganda for over 16 years!
They organise events spanning from Business , Education , Sports and Leisure trips and tours Wide-World with memorable experiences.
Breeze Travel & Safaris Ltd has been at the fore front of organising better ,fair and memorable sport tourism among them is the most talked about Maseru, Lesotho Tour that took over 100 people of all classes to watch African Cup of Nations Qualify Match in 2007 , from then they have organised different packages for sports including World Cup Fans to South Africa 2010 , Kenya vs Uganda in NairobiI Nyayo stadium 2013, Africa Cup of Nation Qualify in Ghana 2008, Afcon Gabon in 2017 and World Cup Russia 2018.
Based on this experience and understanding of Sport Travel terrain they have again very exciting packages to offer Sports loving Uganda Tourists with the best memorable but fairest packages to travel Cairo- Egypt and watch Ugandas Cranes come back in the African Cup of Nations Finals.
The package accomodates budget/ luxury fans who would like watch one match ,two matches or the three group matches involving Uganda Cranes.
Here are se of their available packages
OPTION ONE
BUDGET
PER PERSON SHARING
• RETURN ECONOMY TICKET
• RETURN AIRPORT TRANSFERS
• 6NIGHTS OR 10 NIGHTS ACCOMMODATION IN A 3* HOTEL
• DINNER ON A NILE CRUISE WITH ORIENTAL BELLY DANCER SHOW
• CITY TOUR
• MATCH TICKETS
• ALL ENTRACES FOR SIGHTSEEING
• GROUND RETURN TRANSFRES TO THE STADIUM
• ENGLISH- SPEAKING EGYPTOLOGIST GUIDE
OPTION TWO
LUXURY
• PER PERSON SHARING
• RETURN ECONOMY TICKET
• RETURN AIRPORT TRANSFERS
• 6NIGHTS OR 10 NIGHTS
• ACCOMMODATION IN A 4* HOTEL ON BB BASIS
• 2 NGHTS IN 05* NILE CRUISES BASED ON FB
• AIR TICKETS FROM CAIRO TO LUXOR/ASWAN
• TOURS: Visit East Bank, Luxor, Karnak Temple, temple of Edfu, Komombo Temple, Aswan High Dam, Unfinished Obelisk
• CITY TOUR OF CAIRO
• MATCH TICKETS
• ALL ENTRACES FOR SIGHTSEEING
• GROUND RETURN TRANSFRES TO THE STADIUM
• ENGLISH- SPEAKING EGYPTOLOGIST GUIDE
PACKAGES EXCLUDE:
• VISAS
• ANY EXTRAS NOT MENTIOBED IN THE ITINERARY
• TIPPING, TELEPHONE BILLS AND LAUNDRY
• MEALS AND DRINKS WHERE NOT SPECIFIED
Get details and book your slot here https://www.breezetravel-safaris.ug/tours-and-safaris/
(Visited 1 time, 1 visit today)
Coca-Cola excites Kawempe, Matugga with goodies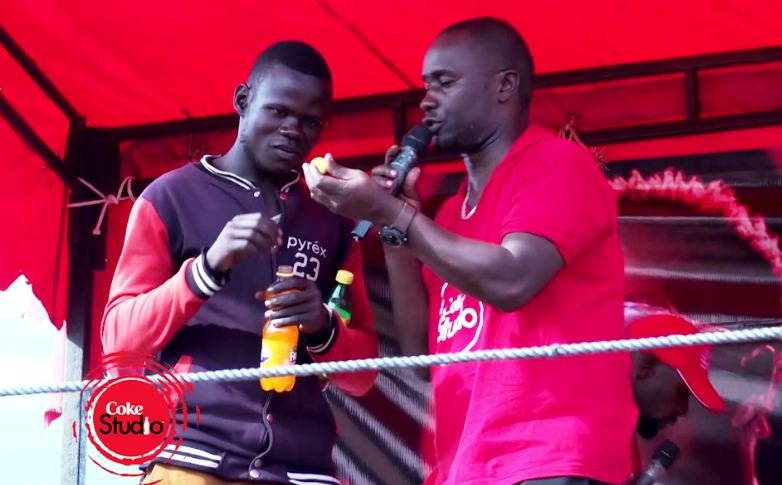 By Our Reporter
Residents of Matugga, Kawempe and Bulenga towns were recently treated to excitement, free drinks and exciting prizes as part of the ongoing Coca-Cola Coke Studio Under The Crown promotion.
From Matugga, Nsereko Eddy, Magamba David and Oyo Joseph won themselves a brand new decoder while Mwesigwa Lugolobi and Nabatanzi Annet won new TV sets. In Kawempe, Mpaata Jimmy and Isale Emmanuel won brand new TVs and Kimera Musa won a new decoder.
Commenting about his prize, Musa Kimera thanked Coca-Cola for the exciting prize. "I have been buying 2 or 3 Coca-Cola sodas a day and had not managed to win anything. Today, I bought a Fanta and was surprised to find out that I had won a brand new decoder," he noted.
Since its launch, the promotion has also seen thousands of consumers win exciting prizes such as 32-inch Hisense television sets, Multichoice dish and decoders, Coke Studio branded items, sodas and airtime by simply purchasing a Coca-Cola, Fanta, Sprite, Novida or Stoney 500ml plastic bottle and checking under the yellow crown.
On checking under the crown, consumers will either find the name of their favorite Coke Studio Artistes and the image of their prizes to be won or a code which they will send to 6088 to immediately receive their airtime across all networks.
(Visited 1 time, 1 visit today)
Vivo Energy to reward customers with free fuel in Easter promo

By Our Reporter
The much awaited Easter holiday is here, and for many the celebration means spending time with family. If you are travelling during the Easter season, Vivo Energy wants you to go well. In a true spirit of Easter celebration, the fuel company has announced a new promotion in which all their customers will get free fuel when they refill at any Shell station countrywide.
Dubbed "Easter Fiesta", customers will get the free fuel instantly for every purchase made on Shell FuelSave Unleaded or Diesel that is at least worth 20,000/=.
"We are giving back to our customers this Easter season by giving them 10% of their consumption when they fill up their tank with 20,000/= and above. Pass by any Shell station across the country and enjoy free fuel," relayed Emmanuel Ssebunya, the Vivo Energy Brand Manager – Fuel.
This promotional offer is open to all motorists including motorcycle riders, truck drivers and bus drivers among others and is valid starting Thursday, April 18th up to Sunday, April 21st.
(Visited 1 time, 1 visit today)