Will BULLION MOVIE bring Uganda its first OSCAR AWARD?

By Ian Ortega
It's only once in a lifetime when we await the release of a unique Ugandan movie. That Ugandan comes around and makes us appreciate that indeed we are on the right track. With Bullion, we are having greater expectations of a Movie that may bring us the first Oscar Award.
Henry Ssali, the Producer is one perfectionist who keeps looking for what's better to make something hitting, to bring something new to the table. Perhaps, we should describe him as the Steve Jobs of the Entertainment Industry.
Even Dr.Sudhir Ruparelia confessed that Ssali has balls, and so we quote from Henry Ssali;
"As we count down to the release of #BullionTheMovie, I will take each day to pay tribute to special people who contributed in various capacities to the making of the movie. First on the list is the big man Sudhir Ruparelia. It all started in 2008 with my first film Kiwani:The Movie, to which he contributed generously, from conceptualization, all the way up to the premiere where he provided the venue The Commonwealth Resort Munyonyo. After the movie premiere, he had three words for me, "YOU HAVE BALLS." And he promised to support me in the next movie project. I met him a while later at his office about my upcoming project Bullion and he responded with a generous financial contribution and also access to shoot from locations like the Commonwealth Resort in Munyonyo and Forest Cottages. And he is going to play host again for the Bullion premiere at a venue we are announcing soon. Thanks a lot big boss. Much respect."
But what is this about Bullion that gets us speaking? What is it that gets our eyes rolling? Is it the cast? Or perhaps it is the cast. We have people like Allan Tumusiime (Kiwani the Movie), Ainea Ojiambo (Makutano Junction), Veronica Tindichebwa (Fun Factory), Muwawu Gwayambadde. But we also have other actors like Gerald Lutaro, Ann Kansiime, Juliana Kanyomozi and Laura Kahunde (Juliana's sister). There is also Michael Wawuyo Sr who has just landed an Africa Magic Movie award nomination, and Wawuyo Jnr (remember Brother John in the Hostel). And for the icing on the cake, there is Veteran actor Wilberforce Mutete, Winnie Lalani (wife to Roofings Ltd Tycoon, Sikander Lalani) not forgetting Carol Agudo, a Sylvia Owori model.
But, I think it's the director perhaps, perhaps it's Phillip Luswata being the director that's making us anticipate the release of this movie. No, I may be wrong, it must be the writer, Billy Ashaba who wrote Matt Bish's state research bureau. But how about Esther Kintu, yes the Nairobi based lady who edits Kenya's Makutano Junction.
On Second thought, it may be the storyline, perhaps it is;
"When doctors tell him that his daughter requires expensive open heart surgery in India to save her life, Collins Jjuuko, a bullion van driver, joins a group of money hungry bank employees who are plotting a bullion van robbery. He is betrayed by his accomplices who frame him and take off with all the cash.
While serving time in prison, his daughter dies and the mastermind of the robbery seduces his fiancé with the allure of money. Now he is back from prison to get his vengeance. He wants his share of the bullion and more. And he is taking no prisoners!"
The Movie Premiere may happen at Commonwealth Resort Munyonyo or Kabira International, we just can't tell but we are certain, it's at one of the Ruparelia Group of Hotels. For now, let's wait in joyful hope for a Ugandan movie that may bring us the first Oscar award.
"[katogoaward]"
(Visited 1 time, 1 visit today)
Watch the Africa Nations Cup this June, see how and with who


Many Ugandans would be dieing to witness the forthcoming Africa Nations cup in Egypt yet they do not know how to go and with whom. Be worried not, Breeze Travel and Safaris Limited is dedicated to make the experience easier for you. Like the company did in the 2017 African Cup of nations qualifying rounds where it took upto 70 Ugandans to witness greatness, it will be making the experience even better this year in June where it will take more Ugandans to witness their country participate in the biggest African tournament.
The company has been licensed and intends to take a handful of Football lovers to Egypt and also accomodate them until end of the tournament. Breeze Travel and Safaris Limited is one of the few licensed companies to take Ugandans on such trips and will be at it again this year.
Breeze Travel and Safaris Limited is an experienced tours and travel company that has given people a memorable package in and out of Uganda for over 15 years. Previously the company has organized Bussiness,Sports and Leisure trips and tours for it's clients.
The company also has in the past organized international tours by having continous special travel package to Egypt , Dubai, South Africa, Seychelles, Netherlands, USA among others.
Breeze Travel and Safaris Limited is the official FUFA fans travel agent and has always given a memorable experience to it's clients. "We have for the past 15 years given thousands of Ugandan tourists memorable experiences and we are proud to announce that we will be taking more Ugandans to Egypt in June. Our fairs are fair to average earning Ugandans and accommodation and feeding is also on us. We want to give Ugandans a chance to be part of the African Nations Cup this year" CEO Alexis Jubilee remarked.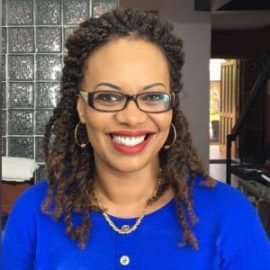 Breeze Travel and Safaris Limited is an experienced Tour and Travel Company that has given people a memorable packages in and out of Uganda for over 16 years!
They organise events spanning from Business , Education , Sports and Leisure trips and tours Wide-World with memorable experiences.
Breeze Travel & Safaris Ltd has been at the fore front of organising better ,fair and memorable sport tourism among them is the most talked about Maseru, Lesotho Tour that took over 100 people of all classes to watch African Cup of Nations Qualify Match in 2007 , from then they have organised different packages for sports including World Cup Fans to South Africa 2010 , Kenya vs Uganda in NairobiI Nyayo stadium 2013, Africa Cup of Nation Qualify in Ghana 2008, Afcon Gabon in 2017 and World Cup Russia 2018.
Based on this experience and understanding of Sport Travel terrain they have again very exciting packages to offer Sports loving Uganda Tourists with the best memorable but fairest packages to travel Cairo- Egypt and watch Ugandas Cranes come back in the African Cup of Nations Finals.
The package accomodates budget/ luxury fans who would like watch one match ,two matches or the three group matches involving Uganda Cranes.
Here are se of their available packages
OPTION ONE
BUDGET
PER PERSON SHARING
• RETURN ECONOMY TICKET
• RETURN AIRPORT TRANSFERS
• 6NIGHTS OR 10 NIGHTS ACCOMMODATION IN A 3* HOTEL
• DINNER ON A NILE CRUISE WITH ORIENTAL BELLY DANCER SHOW
• CITY TOUR
• MATCH TICKETS
• ALL ENTRACES FOR SIGHTSEEING
• GROUND RETURN TRANSFRES TO THE STADIUM
• ENGLISH- SPEAKING EGYPTOLOGIST GUIDE
OPTION TWO
LUXURY
• PER PERSON SHARING
• RETURN ECONOMY TICKET
• RETURN AIRPORT TRANSFERS
• 6NIGHTS OR 10 NIGHTS
• ACCOMMODATION IN A 4* HOTEL ON BB BASIS
• 2 NGHTS IN 05* NILE CRUISES BASED ON FB
• AIR TICKETS FROM CAIRO TO LUXOR/ASWAN
• TOURS: Visit East Bank, Luxor, Karnak Temple, temple of Edfu, Komombo Temple, Aswan High Dam, Unfinished Obelisk
• CITY TOUR OF CAIRO
• MATCH TICKETS
• ALL ENTRACES FOR SIGHTSEEING
• GROUND RETURN TRANSFRES TO THE STADIUM
• ENGLISH- SPEAKING EGYPTOLOGIST GUIDE
PACKAGES EXCLUDE:
• VISAS
• ANY EXTRAS NOT MENTIOBED IN THE ITINERARY
• TIPPING, TELEPHONE BILLS AND LAUNDRY
• MEALS AND DRINKS WHERE NOT SPECIFIED
Get details and book your slot here https://www.breezetravel-safaris.ug/tours-and-safaris/
(Visited 1 time, 1 visit today)
Sheilah Gashumba Shifts to Exo Lounge; Promises To Make It The Best

By Staff Writer
Forbes Billionaire Sheilah Gashumba has now shifted her clout to Exo Lounge in Industrial area.
Gashumba wants to make Exo Lounge bigger than La Paronis as a way of teaching them a lesson.
As La Paronis continues to diss Gashumba, she is going to make Exo Lounge the ultimate hangout spot in Kampala.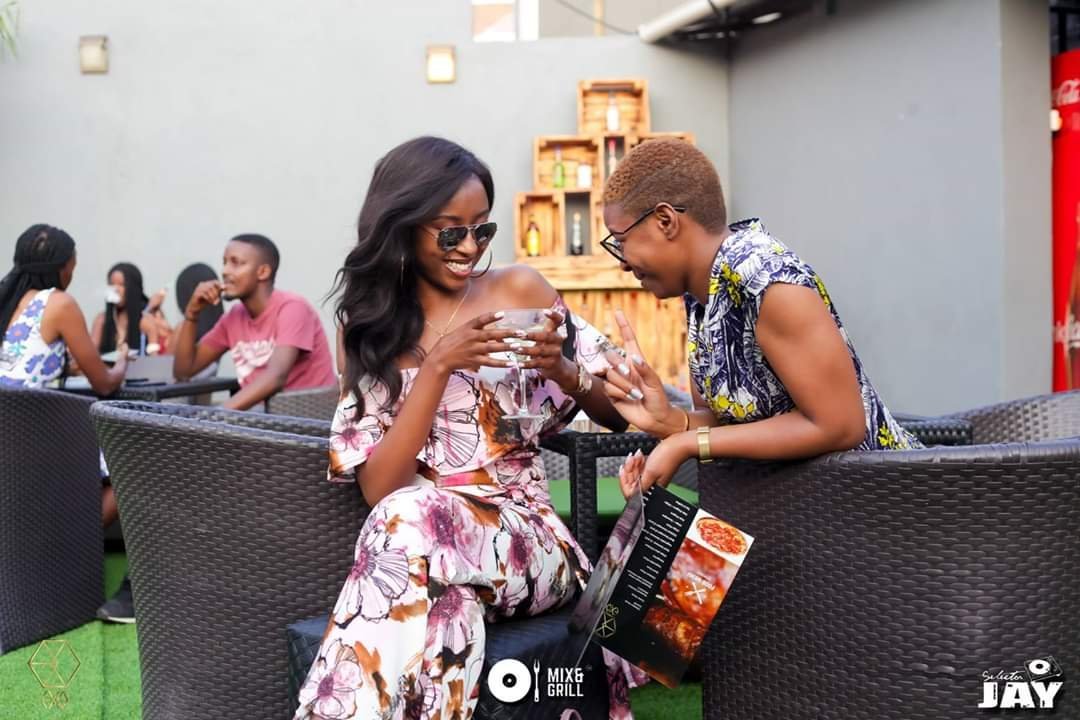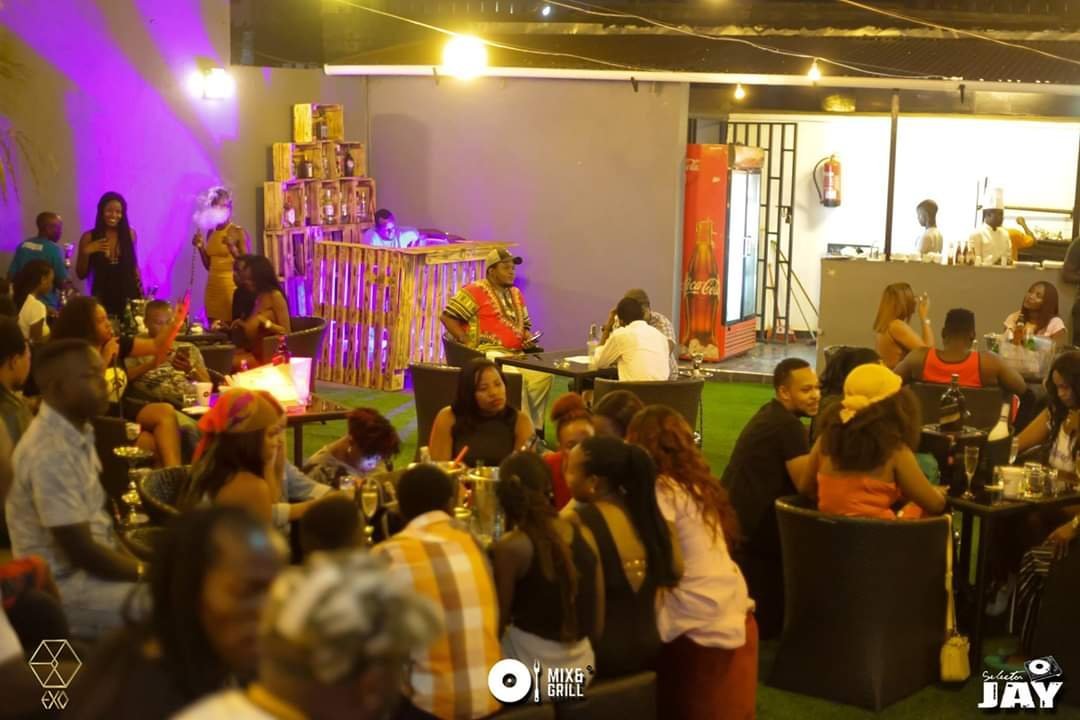 W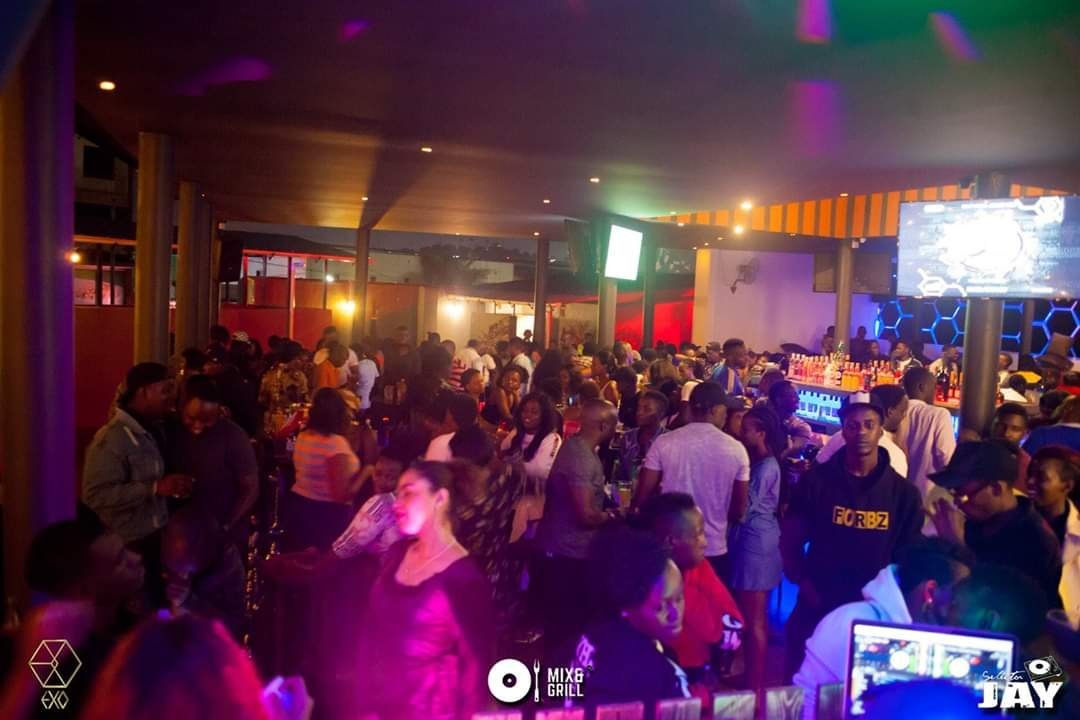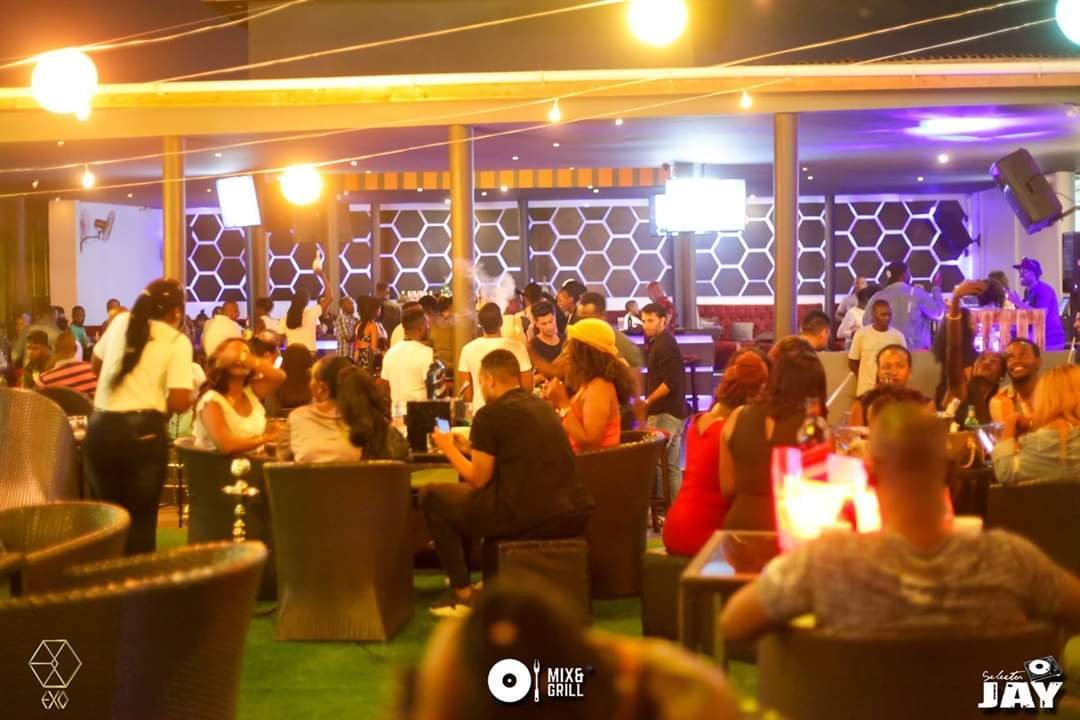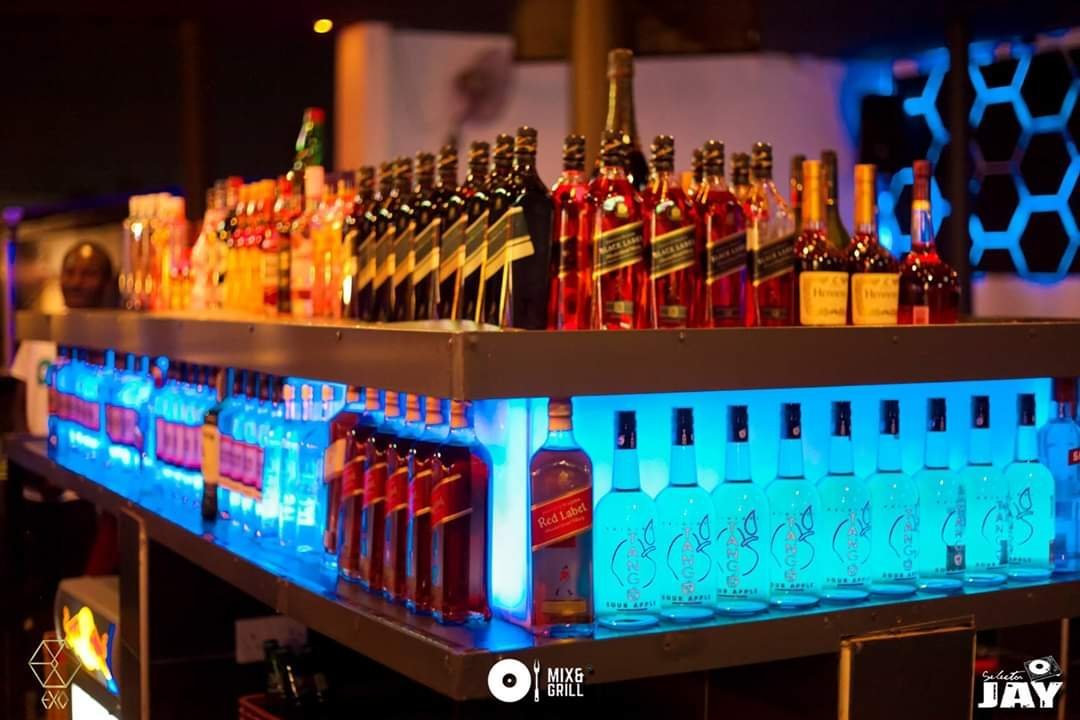 e now hear La Paronis is looking for a way to make peace with this God's Plan's daily food and save the situation
(Visited 1 time, 1 visit today)
Photos: What you missed as Selector Jay celebrated 15 years of deejaying

By Our Reporter
Selector Jay, who started out as a mobile DJ 15 years ago, has finally come of age. He stamped this with a mega show on Thursday evening at the Club Guvnor parking lot.
The cheerful DJ who has played at some of the top clubs and hangouts in the country saw his fans he has amassed over the years come out to celebrate with him his 15 year journey.
Despite the low turn up, revelers had a fun time as they danced away the  evening as different deejays took to the turntables. From Slick Stuart & Roger, to DJ Aludah, to DJ Nash, to DJ Brian, it was a rich line up that kept the crowd on their feet as they waited for the main man of the evening.
Selector Jay finally took over the turn tables minutes after midnight and was welcomed with wild screams and cheers from the already excited crowd. He kept up the tempo as he sampled several Ugandan hit songs during his set, much to the delight of the crowd who danced and mimed their favorite songs.
Jay was overwhelmed with the love shown by his fans and could not hide his gratitude as he continuously thanked the crowd for coming to celebrate with him this milestone.
Meanwhile, the event was spiced up with artiste performances who included Micheal Ouma, Feffe Busi, Eddy Kenzo, Bebe Cool, King Saha, Exodus, and Fik Femica among others.
The event was organized by Muchachos Events and sponsored by Johnnie Walker.
Here are some photos from the event.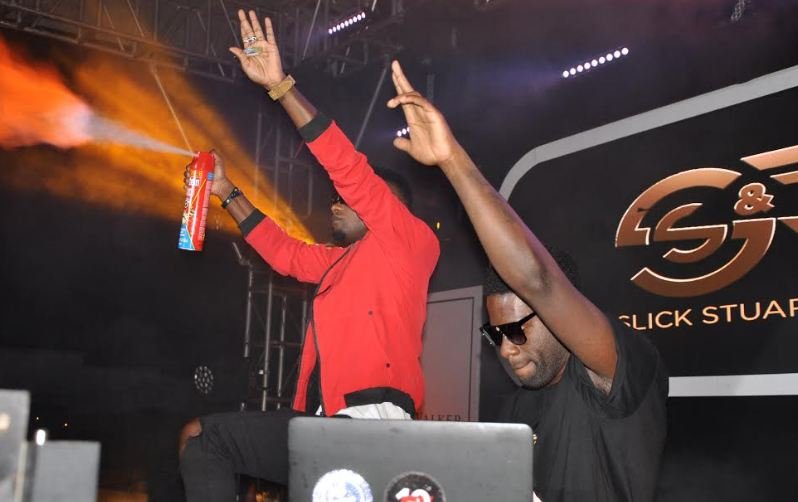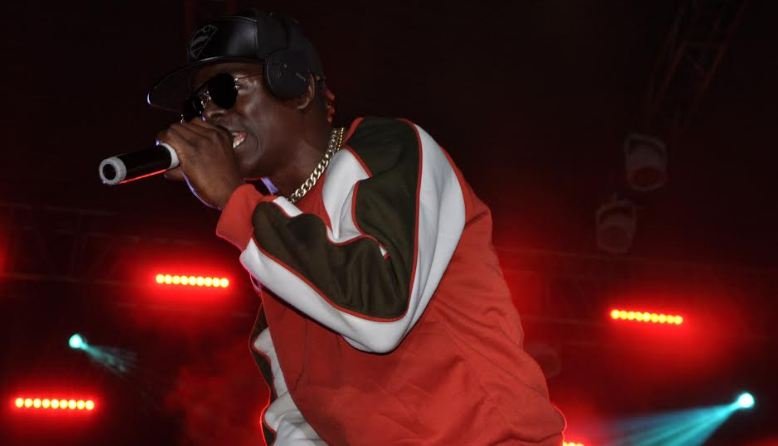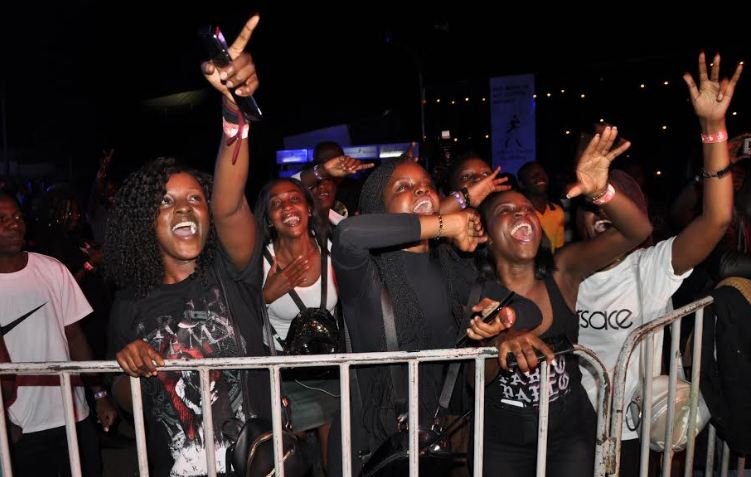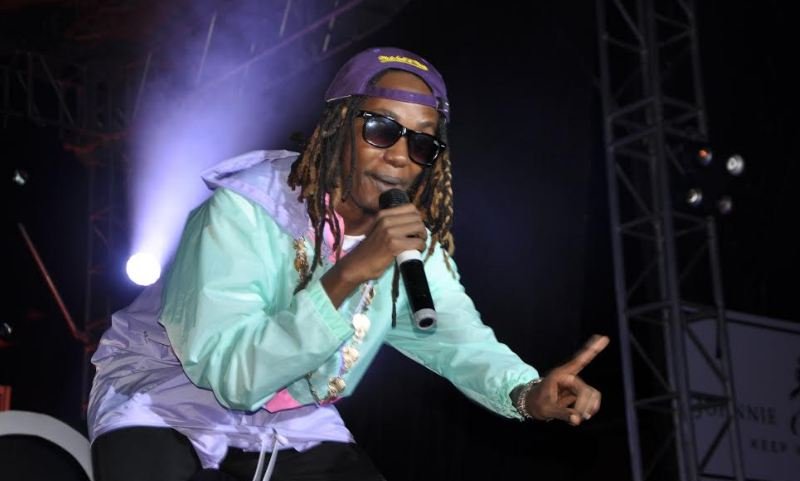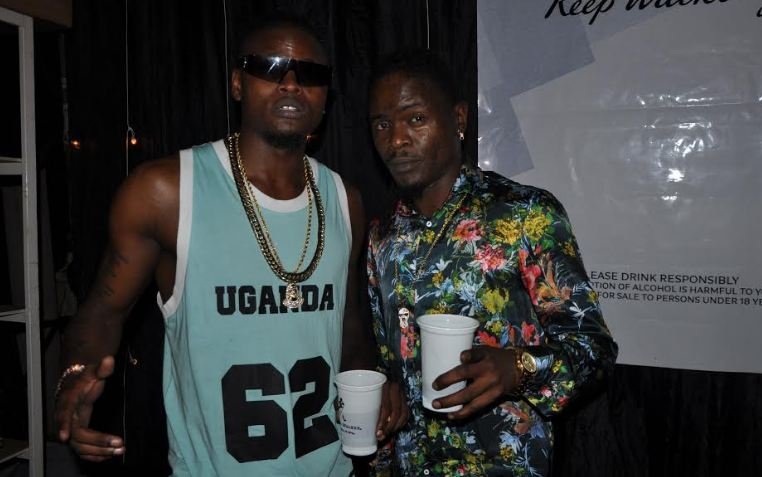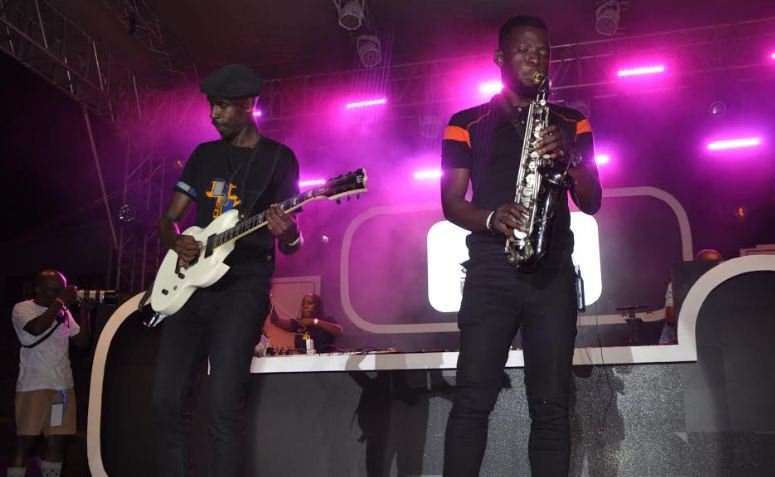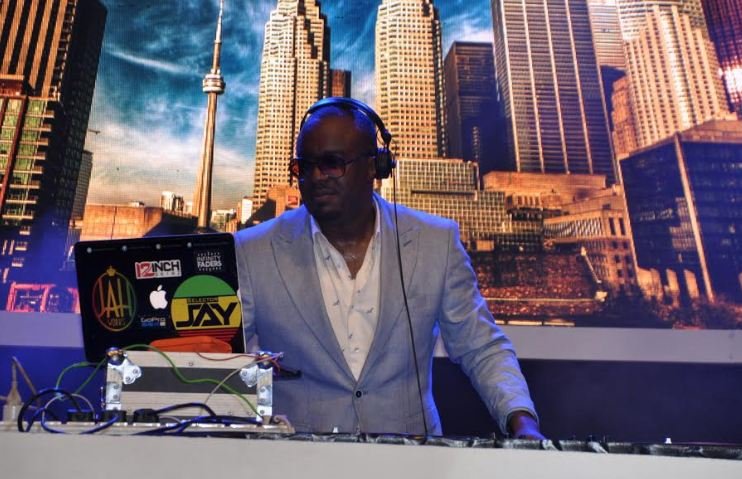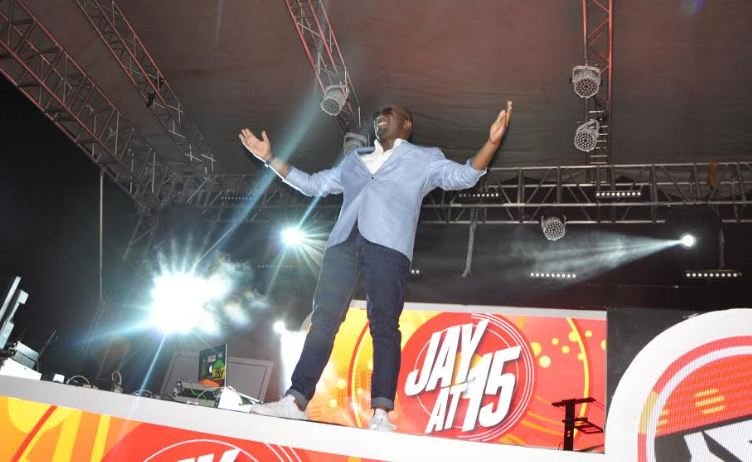 (Visited 1 time, 1 visit today)