Will BULLION MOVIE bring Uganda its first OSCAR AWARD?

By Ian Ortega
It's only once in a lifetime when we await the release of a unique Ugandan movie. That Ugandan comes around and makes us appreciate that indeed we are on the right track. With Bullion, we are having greater expectations of a Movie that may bring us the first Oscar Award.
Henry Ssali, the Producer is one perfectionist who keeps looking for what's better to make something hitting, to bring something new to the table. Perhaps, we should describe him as the Steve Jobs of the Entertainment Industry.
Even Dr.Sudhir Ruparelia confessed that Ssali has balls, and so we quote from Henry Ssali;
"As we count down to the release of #BullionTheMovie, I will take each day to pay tribute to special people who contributed in various capacities to the making of the movie. First on the list is the big man Sudhir Ruparelia. It all started in 2008 with my first film Kiwani:The Movie, to which he contributed generously, from conceptualization, all the way up to the premiere where he provided the venue The Commonwealth Resort Munyonyo. After the movie premiere, he had three words for me, "YOU HAVE BALLS." And he promised to support me in the next movie project. I met him a while later at his office about my upcoming project Bullion and he responded with a generous financial contribution and also access to shoot from locations like the Commonwealth Resort in Munyonyo and Forest Cottages. And he is going to play host again for the Bullion premiere at a venue we are announcing soon. Thanks a lot big boss. Much respect."
But what is this about Bullion that gets us speaking? What is it that gets our eyes rolling? Is it the cast? Or perhaps it is the cast. We have people like Allan Tumusiime (Kiwani the Movie), Ainea Ojiambo (Makutano Junction), Veronica Tindichebwa (Fun Factory), Muwawu Gwayambadde. But we also have other actors like Gerald Lutaro, Ann Kansiime, Juliana Kanyomozi and Laura Kahunde (Juliana's sister). There is also Michael Wawuyo Sr who has just landed an Africa Magic Movie award nomination, and Wawuyo Jnr (remember Brother John in the Hostel). And for the icing on the cake, there is Veteran actor Wilberforce Mutete, Winnie Lalani (wife to Roofings Ltd Tycoon, Sikander Lalani) not forgetting Carol Agudo, a Sylvia Owori model.
But, I think it's the director perhaps, perhaps it's Phillip Luswata being the director that's making us anticipate the release of this movie. No, I may be wrong, it must be the writer, Billy Ashaba who wrote Matt Bish's state research bureau. But how about Esther Kintu, yes the Nairobi based lady who edits Kenya's Makutano Junction.
On Second thought, it may be the storyline, perhaps it is;
"When doctors tell him that his daughter requires expensive open heart surgery in India to save her life, Collins Jjuuko, a bullion van driver, joins a group of money hungry bank employees who are plotting a bullion van robbery. He is betrayed by his accomplices who frame him and take off with all the cash.
While serving time in prison, his daughter dies and the mastermind of the robbery seduces his fiancé with the allure of money. Now he is back from prison to get his vengeance. He wants his share of the bullion and more. And he is taking no prisoners!"
The Movie Premiere may happen at Commonwealth Resort Munyonyo or Kabira International, we just can't tell but we are certain, it's at one of the Ruparelia Group of Hotels. For now, let's wait in joyful hope for a Ugandan movie that may bring us the first Oscar award.
"[katogoaward]"
(Visited 241 time, 1 visit today)
Photos: UG Pineapple Comedy Tour comes to an end

By Our Reporter
The UG Pineapple Comedy tour came to an end on Friday with a show stopping comedy experience at Laftaz lounge, Centenary Park in Kampala. By 8pm, Laftaz was filled with revellers ready to catch some rib cracking jokes from a host of comedians including Teacher Mpamire, Dolibondo, Optional Allan, Madrat and Chico and Amooti Omubalanguzi among others.
At the entrance to the comedy show, free cocktails and shots of the Pineapple flavour were handed out to the enthusiastic revelers who waited for Uganda's biggest comedians. The UG Pineapple lounge was a good place to stop and have a sunshine pineapple experience with the new UG flavour.
Comedy is only an addition to this Uganda's biggest export and helps to bring fans together. Comedy at Laftaz's gave the comedians a chance to showcase their improved talent. While new kids like Optional Allan are coming into the industry with promising talent, older comedians like Napoleon Emma who were flat in the yesteryears are now an improvement and their delivery of jokes is superb.
Dolibondo has never found it hard to make people laugh and he did not disappoint. Amooti on the other hand is still as funny as ever. He has incorporated music into his set and this has only spiced up and improved his stage performance. Madrat and Chico are also steadily researching and learning how to turn normal everyday life into a pack of jokes.
The show was crowned with a performance from the biggest male musician on the scene today, King Saha who perfornced his best hits, Biri Biri and Very well, among others.
Here are some photos from the event.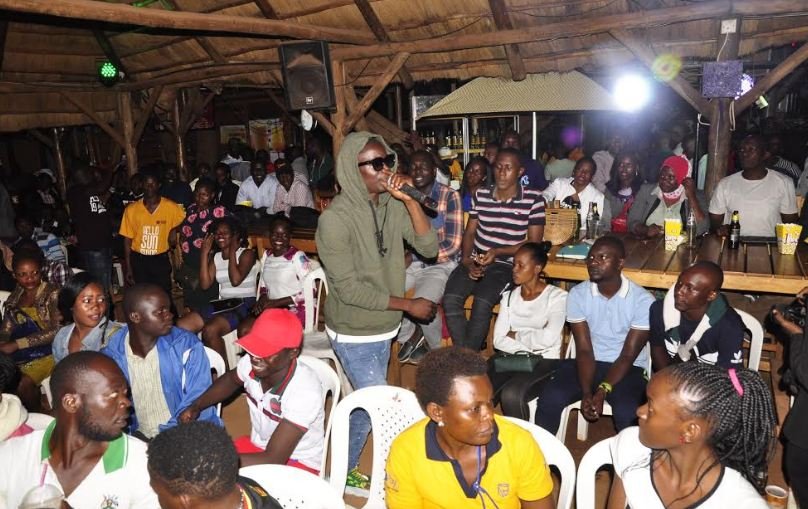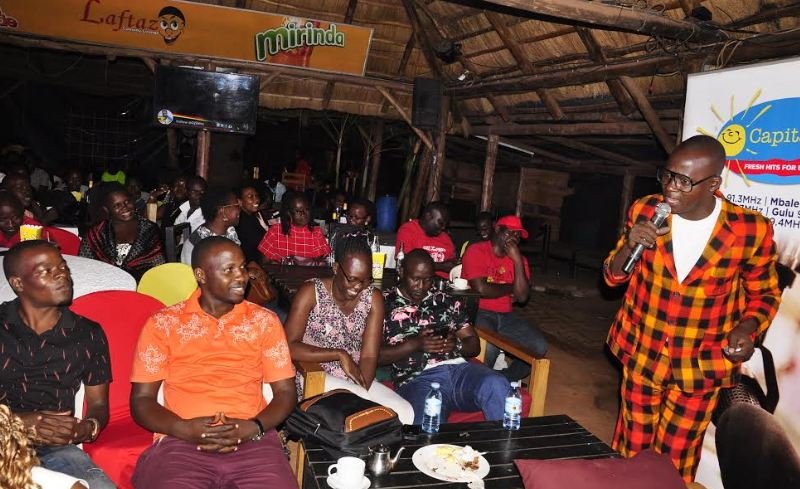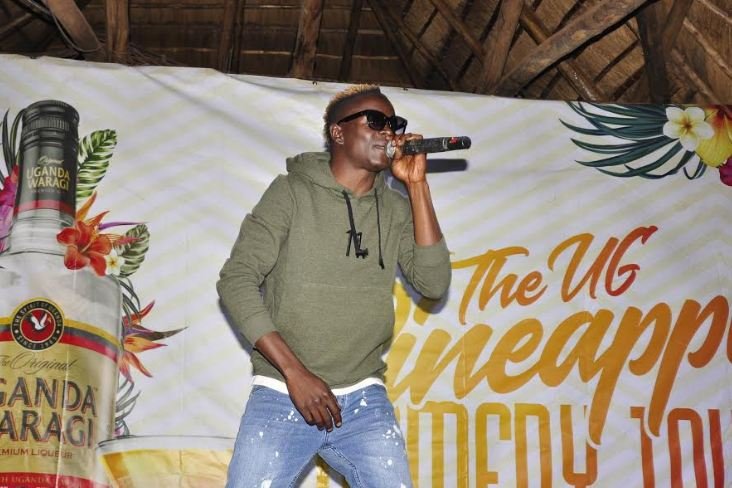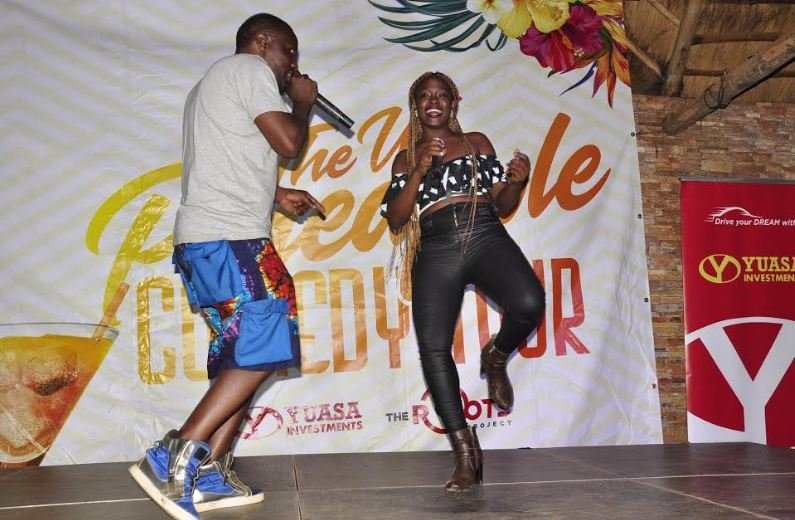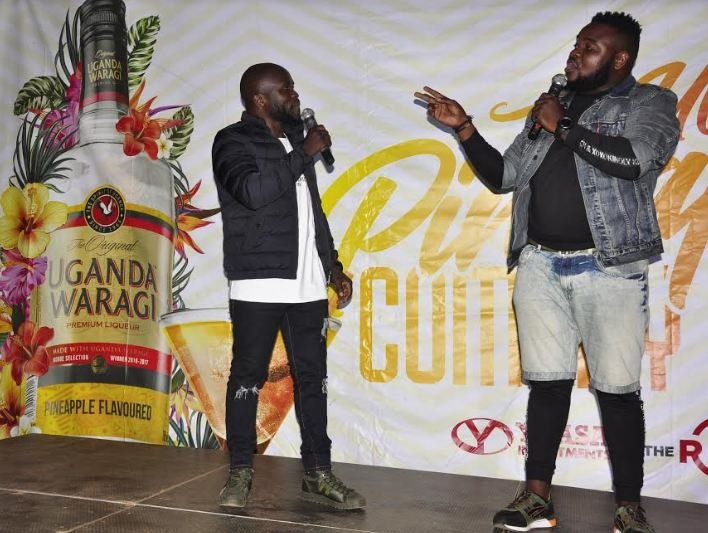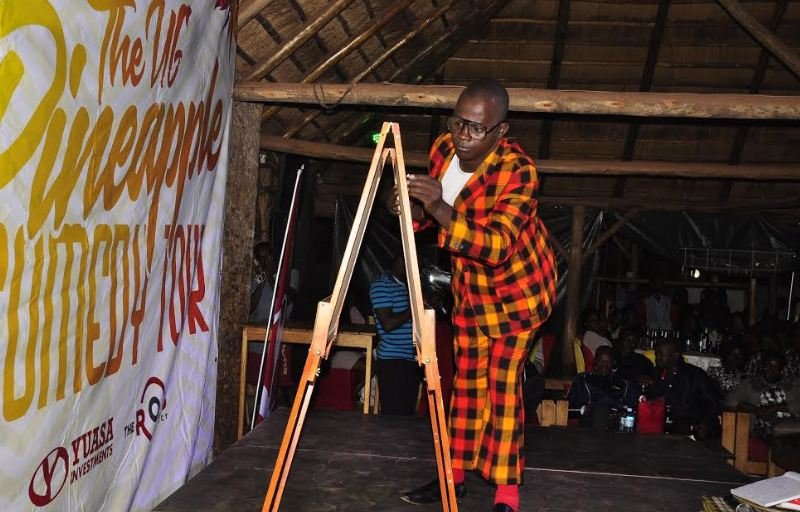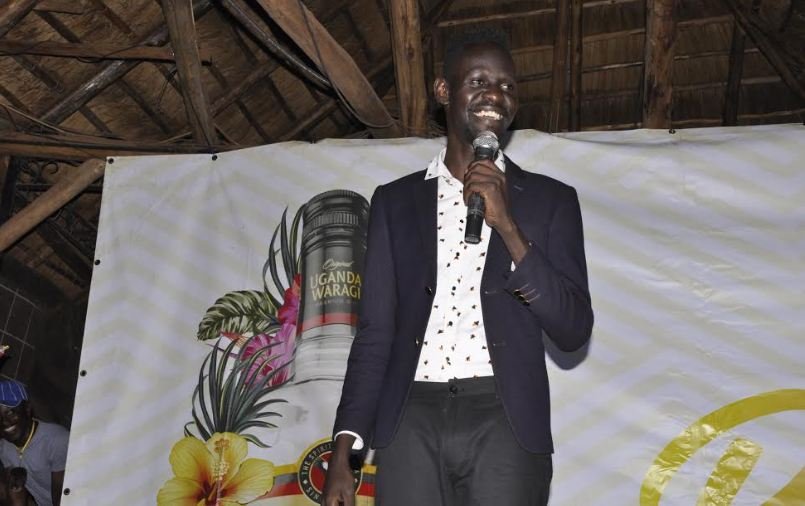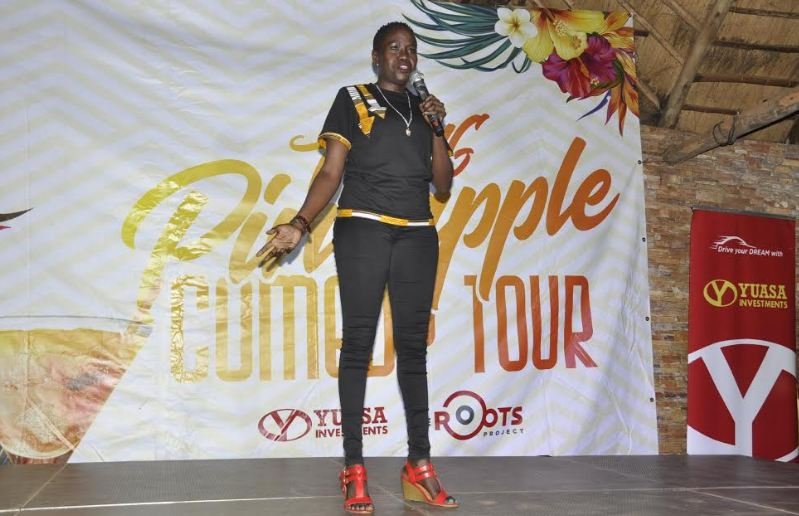 (Visited 241 time, 1 visit today)
Quiz Nights take over Uganda's nightlife

By Our Reporter
For months now, club goers around Kampala have been experiencing a new wave of fun when they hit their favourite hangout spots thanks to the ongoing Tusker Malt quiz nights that have taken center stage in most city hangouts.
The quiz nights have been going on in bars such Bay Lounge, Lugogo Bypass, The Gardens in Najjera, Peacock (Luganda) on Tuesday's, Valhalla on Lumumba Avenue, Moto Moto Gaba on Wednesdays, Trends Lounge Bugolobi and Arena 1 sports bar in Kisementi on Thursdays, Dons Club Kampala Road and the Cloud Lounge Capital Shoppers Ntinda on Friday and last but not least Monalisa Club in Kabusu doing the Luganda every Sunday.
Friday night was not any different as revelers at Club Dons and Cloud were treated to a fun night full of tricky questions, music and a lot of cold beers as they danced the night away welcoming in the weekend.
Luganda quiz that's dubbed "MBUULIRA NE TUSKER MALT LAGER" which happens every Friday at Dons left revelers in awe as most struggled to answer the fun tricky questions with the rest cheering.
"Quiz nights is a way for people to unwind from the day's hard work and just have a good time. What better way to do it than with a fun quiz, company of good friends and a cold Tusker Malt beer," Estella Muzito head of beer at Uganda Breweries Limited.
Revelers get the chance to answer fun trick questions in teams of four to five people in a total of four rounds with each round marked by the quiz master. At the end of the four rounds, the winning team gets to walk away with goodies from Tusker Malt.
(Visited 241 time, 1 visit today)
Voltage Music duo wins Viewer's choice award on Urban TV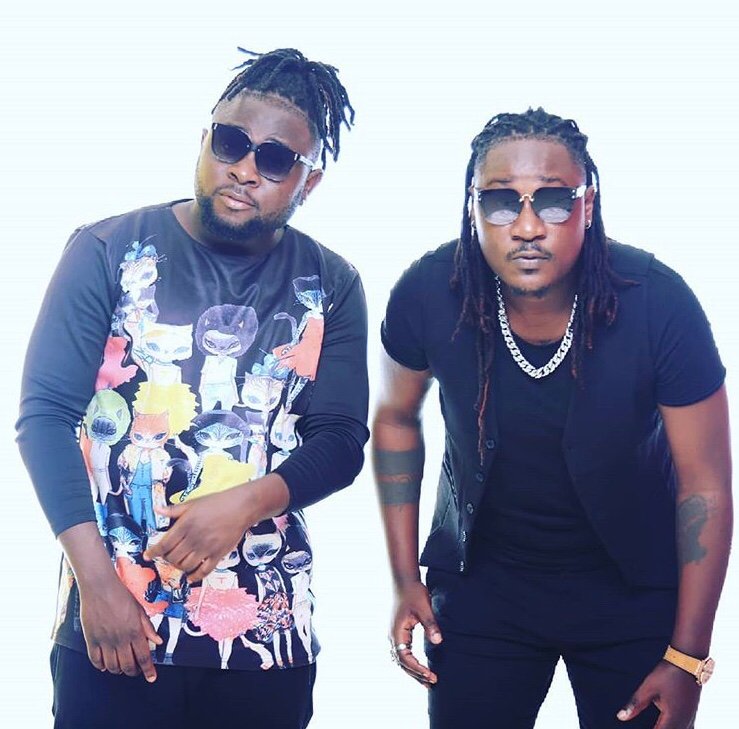 The Voltage Music duo of Kent and Flosso have won the Artist of the month of October from Urban TV.
The duo released "Byafaayo," and within two weeks, the song has become a monster hit in clubs, radio and TV.
Winning this accolade wasn't trivial. The "Overdose" stars had to wrestle and beat Beenie Gunter, B2C as well as A-Pass – a known Twitter master to clinch the price.
Urban TV announced the winner in congratulatory message on their twitter handle. In response, Kent and Flosso thanked Urban TV and their fans for voting.
(Visited 241 time, 1 visit today)