Will BULLION MOVIE bring Uganda its first OSCAR AWARD?

By Ian Ortega
It's only once in a lifetime when we await the release of a unique Ugandan movie. That Ugandan comes around and makes us appreciate that indeed we are on the right track. With Bullion, we are having greater expectations of a Movie that may bring us the first Oscar Award.
Henry Ssali, the Producer is one perfectionist who keeps looking for what's better to make something hitting, to bring something new to the table. Perhaps, we should describe him as the Steve Jobs of the Entertainment Industry.
Even Dr.Sudhir Ruparelia confessed that Ssali has balls, and so we quote from Henry Ssali;
"As we count down to the release of #BullionTheMovie, I will take each day to pay tribute to special people who contributed in various capacities to the making of the movie. First on the list is the big man Sudhir Ruparelia. It all started in 2008 with my first film Kiwani:The Movie, to which he contributed generously, from conceptualization, all the way up to the premiere where he provided the venue The Commonwealth Resort Munyonyo. After the movie premiere, he had three words for me, "YOU HAVE BALLS." And he promised to support me in the next movie project. I met him a while later at his office about my upcoming project Bullion and he responded with a generous financial contribution and also access to shoot from locations like the Commonwealth Resort in Munyonyo and Forest Cottages. And he is going to play host again for the Bullion premiere at a venue we are announcing soon. Thanks a lot big boss. Much respect."
But what is this about Bullion that gets us speaking? What is it that gets our eyes rolling? Is it the cast? Or perhaps it is the cast. We have people like Allan Tumusiime (Kiwani the Movie), Ainea Ojiambo (Makutano Junction), Veronica Tindichebwa (Fun Factory), Muwawu Gwayambadde. But we also have other actors like Gerald Lutaro, Ann Kansiime, Juliana Kanyomozi and Laura Kahunde (Juliana's sister). There is also Michael Wawuyo Sr who has just landed an Africa Magic Movie award nomination, and Wawuyo Jnr (remember Brother John in the Hostel). And for the icing on the cake, there is Veteran actor Wilberforce Mutete, Winnie Lalani (wife to Roofings Ltd Tycoon, Sikander Lalani) not forgetting Carol Agudo, a Sylvia Owori model.
But, I think it's the director perhaps, perhaps it's Phillip Luswata being the director that's making us anticipate the release of this movie. No, I may be wrong, it must be the writer, Billy Ashaba who wrote Matt Bish's state research bureau. But how about Esther Kintu, yes the Nairobi based lady who edits Kenya's Makutano Junction.
On Second thought, it may be the storyline, perhaps it is;
"When doctors tell him that his daughter requires expensive open heart surgery in India to save her life, Collins Jjuuko, a bullion van driver, joins a group of money hungry bank employees who are plotting a bullion van robbery. He is betrayed by his accomplices who frame him and take off with all the cash.
While serving time in prison, his daughter dies and the mastermind of the robbery seduces his fiancé with the allure of money. Now he is back from prison to get his vengeance. He wants his share of the bullion and more. And he is taking no prisoners!"
The Movie Premiere may happen at Commonwealth Resort Munyonyo or Kabira International, we just can't tell but we are certain, it's at one of the Ruparelia Group of Hotels. For now, let's wait in joyful hope for a Ugandan movie that may bring us the first Oscar award.
"[katogoaward]"
(Visited 1 time, 1 visit today)
Witty Boy in studio, gears up for 2019

By Stuart G-Khast
South African based Ugandan Raggae, Afro beat singer Witty Boy is in studio again as he prepares to have a more enlightened year ahead. The singer has started this year aggressively hitting studio in South Africa.
We have learnt that Witty Boy is in Cosher Studios cooking for his fans teaming up with producer Cosher to do and finish a new product they have named "We came from Far"
Witty Boy has vowed not to keep his fans hungry this year.
(Visited 1 time, 1 visit today)
Chameleone denied me a collabo – Cindy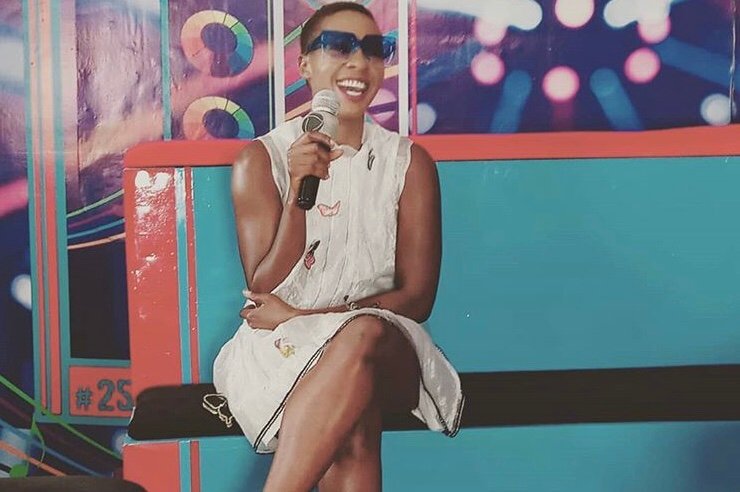 By Stuart G-Khast
Last Thursday saw two great artistes hug and confess to eachother willingness to work together. Cindy Sanyu who is arguably best female singer and Chameleone who too is believed to be finest among males shared same stage at comedy store in Lugogo.
In the middle of Chameleone's session, he paused and called Cindy on stage who had nothing but praise for her. The pair hugged. Chameleone then admitted that he loved Cindy and her music. Chameleone also wondered why they had never thought of a song together. It is at this moment that Cindy admitted she would be proud to be on same track with him. "I can never say No to Chameleone, no one would" Cindy said.
It is on these grounds that we think Cindy and Chameleone could be on the same track this year.
(Visited 1 time, 1 visit today)
Fans roast Hilderman for "Eating" President's money and denying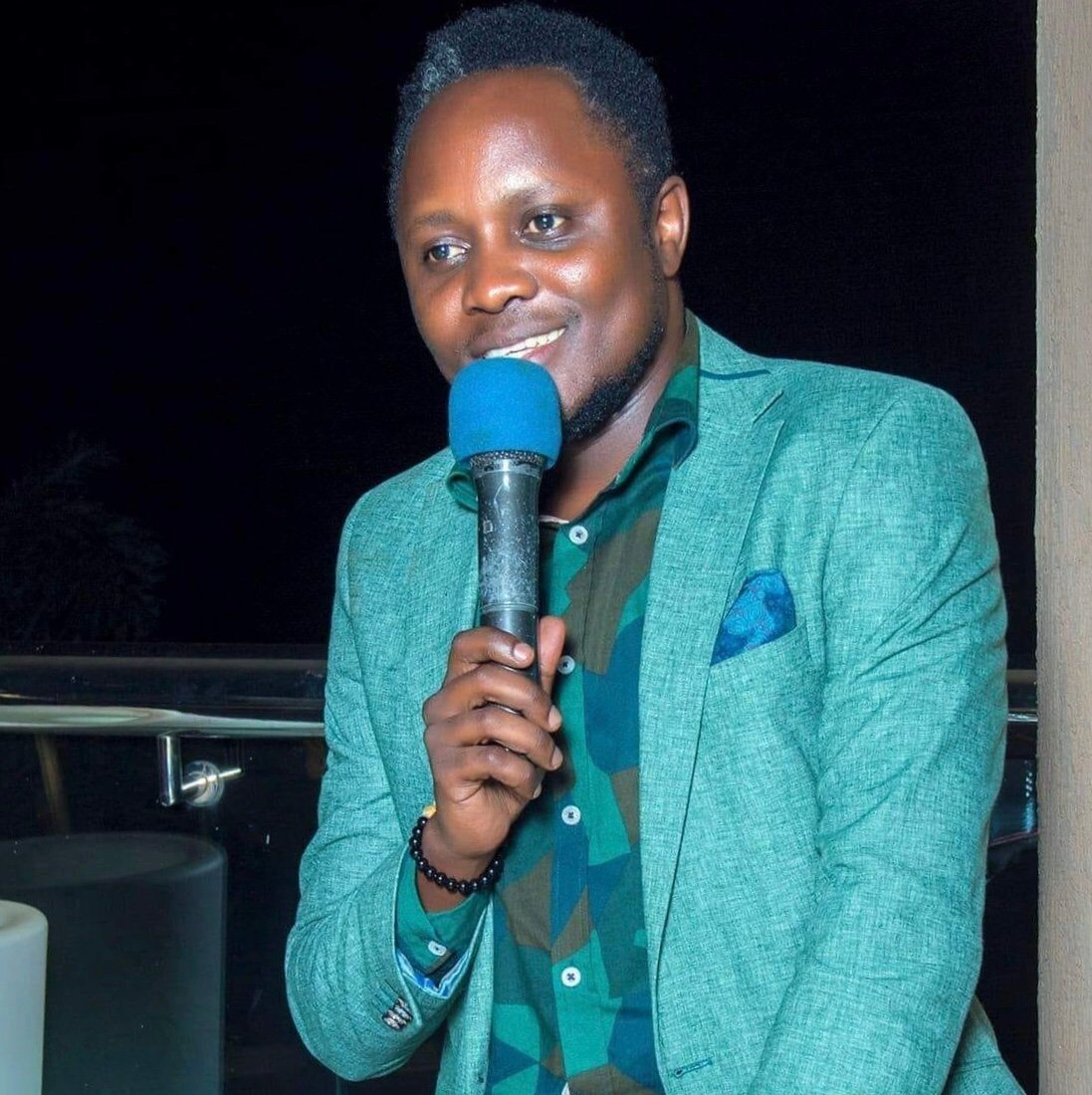 Singer Hilderman is in hot soup after being exposed by fellow singer Bebe Cool for being among the singers who took some of the 400 million shillings that the President gave to Artistes. Over time Hilderman has accused the President for using tax payers' money to donate to youth, artistes and other sectors giving the impression he could never take it.
On the evening of Saturday, Bebe Cool released a video where Hilderman was signing and receiving his share of the 400 million shillings. In his defence, Hilderman said it was three years ago something that angered fans. The singer has been fighting back and deleting some comments that pinned him.
Here are some of the reactions from his post.
(Visited 1 time, 1 visit today)