Why Catherine Kusasira has spent the night in Jail.
By BigEyeUg Team
Golden Band singer Catherine Kusaasira has spent the night in the coolers.
Catherine was thrown in jail after she was brought before the Magistrate late. The Magistrate ordered that the singer should be put behind bars until tomorrow when her case will be handled.
Our sources reveal that the Magistrate was handling other cases and it was too late for her to be handled. She was sent to jail a few minutes before 6pm.
According to our close sources, Kusasira had gone to make a statement after she was accused by Fusion Live Records of fraud and denying Ugx 1M that she had allegedly earlier received on behalf of song writer Lyto Boss.
We will keep you posted.
(Visited 1 time, 1 visit today)
Comedy Store takes coutrywide tour
By Reporter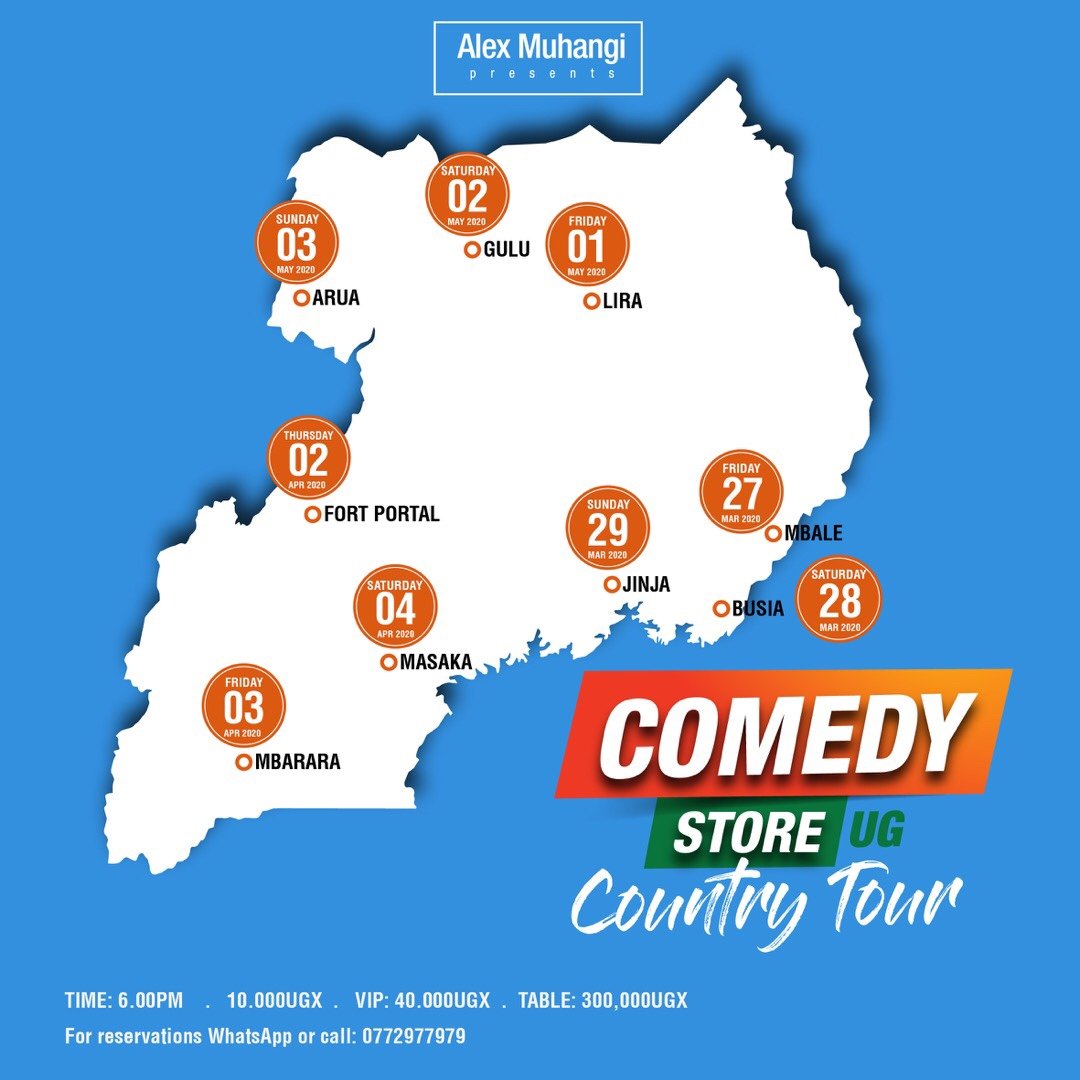 Alex Muhangi and comedy Store have today announced they will have a country wide tour this year. Unlike in the past, comedy store will this year visit all major regions on the country and 9 districts will host comedy store between March and May.
Comedy Store country tour will start with the Eastern region in Mbale on the 27th, head to Busia on 28th and be in Jinja on 29th March.
It will in April head to Western starting with Fort Portal to n 2nd, Mbarara on 3rd and Masaka on 4th.
The Northern region will have the districts of Lira, Gulu, Arua on 1st, 2nd and 3rd of May respectively.
According to Alex Muhangi, this is intended to share the fun Kampala people have enjoyed for years with other regions as well. "Comedy store has so many people that live it but do not have access because of distance so we have brought it closer" he told the website.
(Visited 1 time, 1 visit today)