What we know about Anita Fabiola's leaked nud3s. [Photos]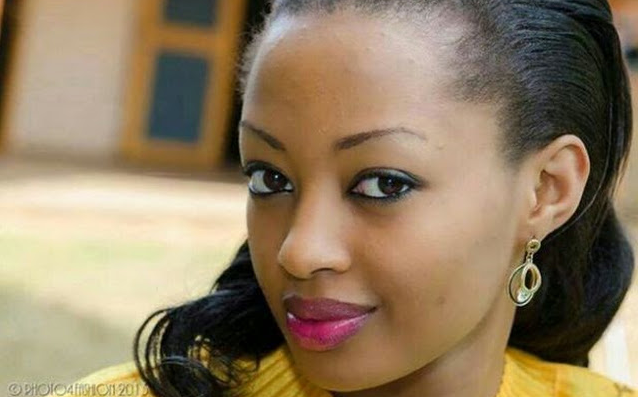 By BigEyeUg Team
For a long time, Anitah Fabiola's nud3 photos have been the talk of town. First, was the story that her nud3s were in the hands of some villain who wanted money from the NTV Uganda presenter and ex-Miss Uganda contestant. Then, the story of Fabiola offering some cash to the villain came through and it turned out the money was not enough, he wanted close to 8 million yet the brown beauty didn't have that much at the time.
Well, the photos have been released and are now allover the tabloids. But what is the story behind these nud3s? We tell you what we know about Anitah Fabiola's nudes.
According to our sources, Fabiola denies having taken any nude photos despite the fact that the pictures are making rounds allover Social Media with her face. At one time she posted on her Facebook page saying that tabloids were haunting her and making up lies to destroy her image. She insisted on building her career no matter what they said.
Sadly for her, the photos leaked online and in the papers. We have had a look at the photos and they are clearly showing the brown beauty in a bathtub showing off her boobs, and entire body using the bathroom camera. In one of the photos, Fabiola shows off her natural boobs as she pulls an innocent duck-face.
In the next photo Fabiola parades her nud3 body while holding a Samsung note phone. She then captures a full shot of herself showing her hips, private area and boobs.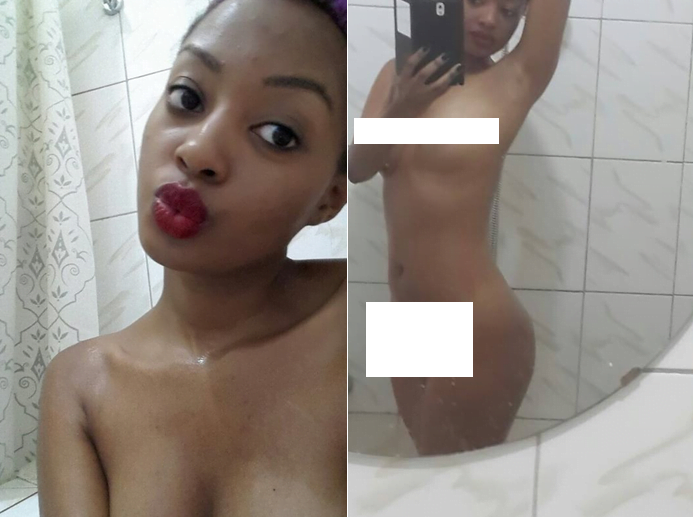 The 21-year-old Mass Communication student at Makerere University and host of 'Be My Date TV' show who was thrown out of her rented house 3 months ago for non-payment has decided to keep quiet and let this night mare pass. She has refused to pick calls or answer messages about the same.
We will keep you posted.
(Visited 1 time, 1 visit today)
Rema Fires Nikkah Wedding Committee
By Staff Writer
Rema Namakula, the soon to be wife to Dr. Hamza Ssebunya over the weekend was forced to overhaul her wedding committee.
This follows allegations of financial misappropriation among the committee members. Among those fired was the treasurer who could not account for all the funds raised so far.
A new treasurer was appointed and Rema assured everyone that this will be the biggest Nikkah in history.
(Visited 1 time, 1 visit today)
Photos: Pork lovers throng Kabagarame – Kampala Festival
By Our Reporter
Over the weekend, multitudes gathered at Naguru HillTop Hotel for the second edition of the Kabagarame -Kampala festival to eat delicious and uniquely prepared pork accompanied with either Matooke or kalo and washed down with a cold drink for a complete meal. The fiesta is borrowed from a popular pork market in Bushenyi.
Dishes were prepared and served in a traditional setting with an attractive look and tasty bites. Foods on display ranged from bitter, tangy to sweet delicacies while non- pork eaters had an option of roasted and grilled chicken to satisfy their taste buds.
Kampala revellers indeed had a taste of the famous Kabaragame and many were seen enjoying till late.
The family event was sponsored by Tusker Lite. Brian Seruyiggo on behalf of the brand pledged continuous support of the event and cautioned people to drink responsibly.
Here are some photos from the event.
(Visited 1 time, 1 visit today)
Buganda has played a key role in availing investment opportunities, says Katikkiro
By Our Reporter
Buganda Kingdom was the main topic of discussion at the 7th edition of the "Meet The Boss" business convention that took place on Friday evening at Kingdom Kampala.
The event was graced by the Buganda premier Charles Peter Mayiga who led the discussion on Buganda's contribution to the economy of Uganda and the investment opportunities available in the region.
The Katikkiro emphasized Buganda's position as central in the Uganda's development and how the former has continuously played a key role in making investment opportunities available to investors interested in setting up in Buganda.
"Buganda has since time immemorial played its part in developing this country by providing both land for investment and a skilled workforce," Mr. Mayiga said.
The event also shed light on some of the country's leading innovative young entrepreneurs, profiling successful young people who are turning into the new generation of thought leaders that the rest can emulate.
The night attracted some of the biggest names in business and thought leaders in the private sector. These included Robert Waggwa Nsibirwathe Deputy Katikkiro and Minister of Finance and Economic Development in the Buganda Kingdom, Ronald Kawadwa, Chief Executive Officer of Majestic Brands, and Coca Cola Beverages Public Affairs and Communications Director Simon Kaheru, among others.
Sponsored by Tusker Malt, Meet The Boss is a corporate networking platform which brings together entrepreneurs and professionals from different sectors with the aim of making networking and marketing easier while shining a light on outstanding individuals in the country.
(Visited 1 time, 1 visit today)