(Visited 1 time, 1 visit today)
Song review: Like Glue by Tyler Himself and Mun G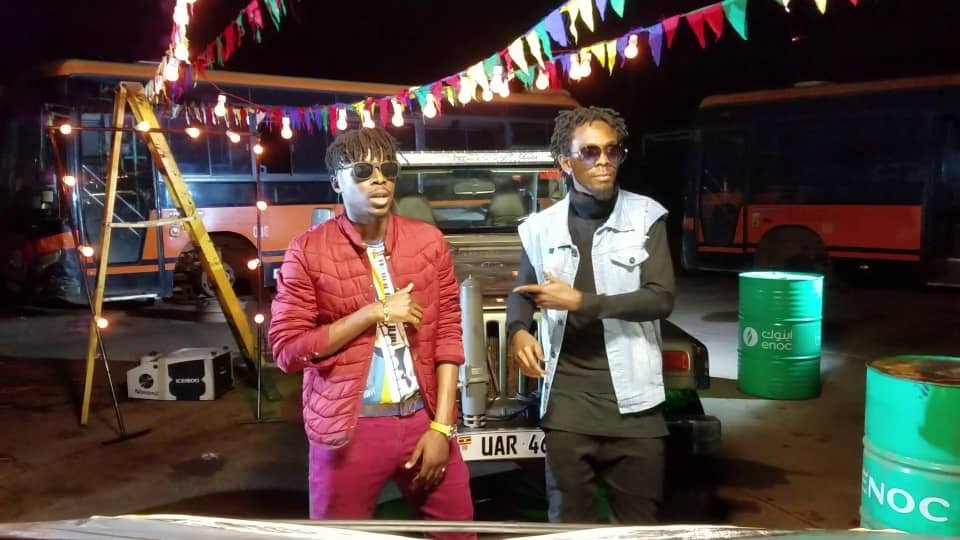 Tyler Himself is one hardworking musician. He ended 2018 on a high and he has started on an even bigger high with the release of his collaboration with Mun G on the song, Like Glue.
Tyler remarkably blends well with Mun G's rap style. This one underlines the singer's versatility. And that he can work with anyone. His previous collabo with Slim Prince was also one huge banger.
Mun G lends his humor and cheeky style to the song, while Tyler brings groove. It is just an excellent connection. The producer succeeded at giving a fitting vibe to the lyrics.
THE VIDEO
Like Glue is a simple video with the right coloring. It doesn't look high budget, neither does it look cheap. It is just simple. Shot somewhere at a bus stage. It features some dances that are really hard to miss. I liked the video for the dances mostly. And the coloring. Other than that, nothing really. If I rate on a scale of 10; 9/10.
(Visited 1 time, 1 visit today)
Ugandan girls are haters – Sheila Gashumba defends married boyfriend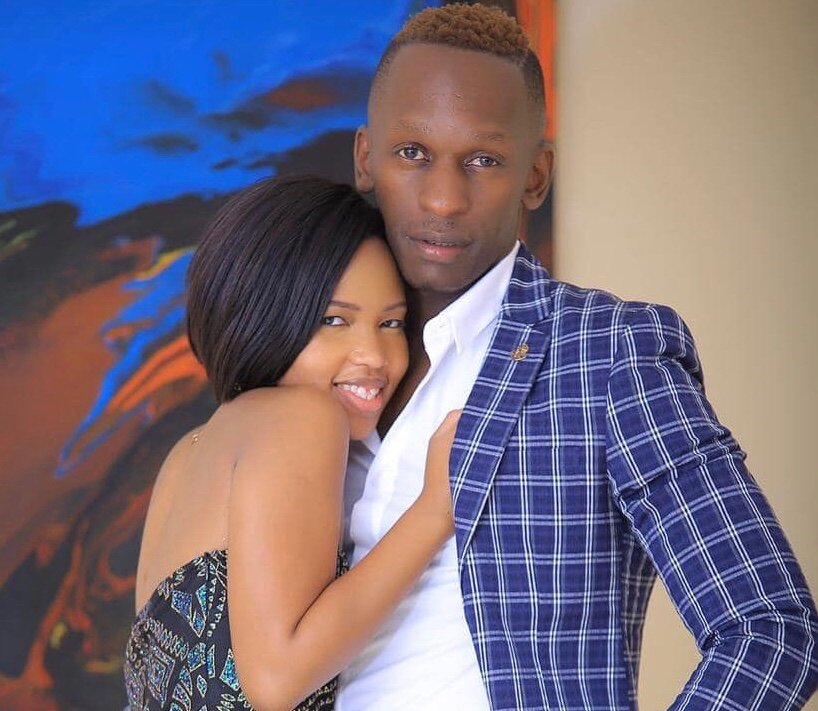 In regard to a leaked photo of God's plan with family of wife and kid, Sheila Gashumba, girlfriend to Former is not happy with how Social Media gossip girls lamented and shamed her for dating a a married man. In a very long Facebook post, she has snubbed all negativity and also called Ugandan idle girls haters.
"It's soo sad that when celebrities are single, you come up and tag us with all kinds of men, we keep quiet, when we finally date someone and we share our photos on social media, you come up with all sorts of different stories to shame someone. I don't know why people think am below 18 or they probably think I don't know what I'm doing. Now let me make this clear for those who didn't get the memo, there is nothing I don't know about Marcus and there is nothing he doesn't know about me that a stranger or a blogger will tell us about and guess what, we love each other just the way we are. So for now, just keep enjoying what we post when we decide to. Shouts out girls commenting all sorts of hateful things, im sorry to tell you that all your comments won't let me leave him or let him leave me.I'm not your ordinary Ugandan girl that you will scare and when he is single you all will be running to him like wild dogs and please he ain't your ordinary type of guy. So Bambi, awuledde ategezze omulala. So for now keep reading the blogs, screenshot, send your fellow gossip girls but the fact still remains that I'm still with the man of your dreams. Wabula temwagaliza, let me remind you guys of how you make fools of yourself every time,
First y'all began with ' the man has a lot of money to be faithful, he will leave Sheilah soon' when that failed you moved to, 'but the guy doesn't post her on Snapchat and Instagram or show his face' and when he started posting me and showing his face, you came up with another excuse ' oh but they don't look happy' 😂😂😂😂😂Wabula Bambi temukoya, I'm not the one who approached the man to date me 😂😂 it took him a couple of months btw to convince me, so temutekako bizibu byemye.
Ugandans love to be hypocrites all the time, the ones commenting are the same ones flirting and sleeping with their sister or best friend's boyfriends with no shame whatsoever. So now are you trying to tell me you stupid gossip girls have never dated a man with an ex or a child. Since you know the answer deep down, I will let you drink water often and mind your business. Some of you try to really take care of yourselves to look good or have some glow but you still look crusty af, you know why, BECAUSE YOU DONT MIND YOUR BUSINESS.
And please stop dragging my dear father into my personal life okay!! Leave him to continue being my perfect Superman. Is he the first one to have a daughter dating someone, y'all love to blow everything into the biggest proportions. Leave my father to continue being the handsome and most intelligent man that he is.
Lol!! I feel pity for sad and hateful people on the internet. I can already imagine how much sadness you have in your lives, homes and relationships and I can only feel sad about how toxic y'all to the people around.Sorry for you, may you get well soon.
Please don't argue with my post, I won't read your comments because I'm too busy planing my future with my boyfriend, working on my store and planing my next holiday so argue with your keyboards.
Enjoy the rest of your day.
Yours Truly,
Sheilah C Gashumba." she posted on her facebook
(Visited 1 time, 1 visit today)
Dj Ali Breezy, Dj Ciza turn up the party at Mitchellex Carnival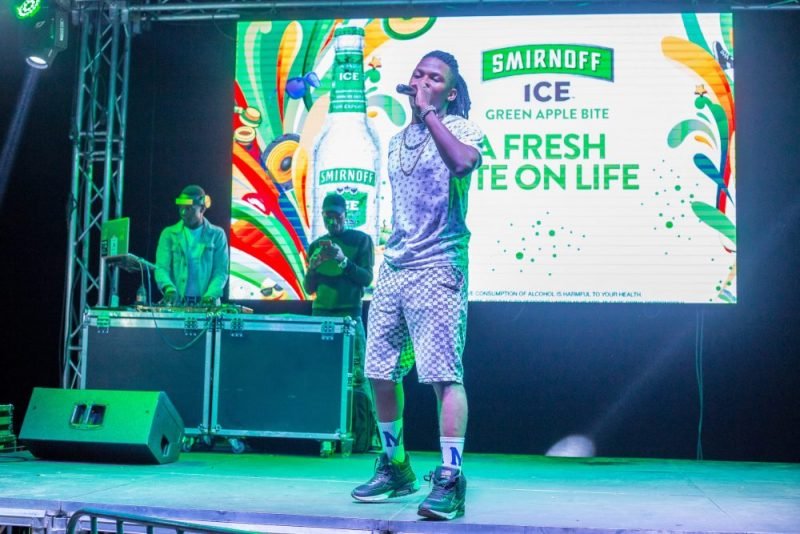 By Our Reporter
Every year, residents of Mitchell Hall at Makerere University host the annual Mitchellex Carnival and this year was no exception as the carnival was held on Friday evening at the Mitchell Hall Grounds.
The annual event brings together residents of Mitchell and Complex Halls to celebrate solidarity between the two, culture and foster friendships. The event which also attracts the general MAK student community is held every second semester of the year.
This year's event was even bigger, with a unique fresh experience, attributed to a much needed cash boost from Smirnoff Ice Green Apple, a new product by Uganda Breweries. Drinks were in plenty and the entertainment line-up was even better.
The party kicked off early with DJ Ali Breezy on the decks at 7pm. By 9pm it was full house with students struggling to find where to position themselves as they danced to put off the university stress that had clothed them in recent weeks.
As is the norm, 'elders' were present to pass on the halls' unique culture and practices to the new and existing residents. These included performances by the Rat Guard Brigade, informal custodians of Mitchell Hall, as well as songs with lewd lyrics.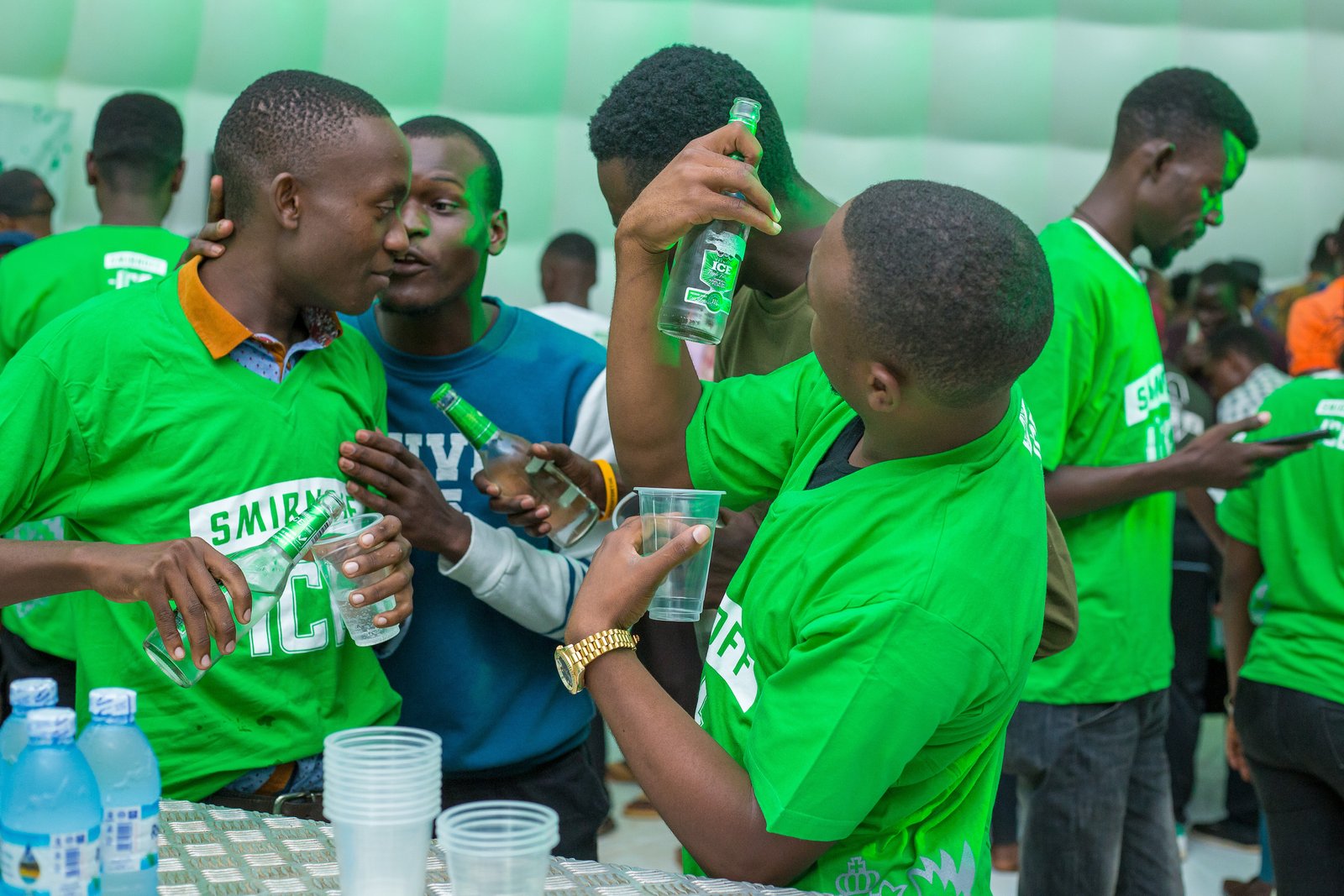 The party went on into the wee hours of the night with an explosive showcase on the decks by DJ Ciza that kept the students on their feet.
According to Rhona Namanya, Innovations Manager at Uganda Breweries, the experience was specially created to unlock exciting opportunities for the revelers as well as give them a fresh bite on life. The brand will continue to unlock new experiences as it is rolled out countrywide.
Smirnoff Ice Green Apple joins the family of existing ready to drink vodkas; Smirnoff Black Ice and Smirnoff Red Ice.
(Visited 1 time, 1 visit today)