Video: Meddie dances with Fabiola as he spanks her with bundles of money
Watch Meddie Ssentogo dance with Anitah Fabiola as he spanks her with bundles of money in video below.
(Visited 1 time, 1 visit today)
Abryanz Style and Fashion Awards return in 7th edition, new categories announced
By Reporter
The biggest Red Carpet Fashion awards Abraynz Style and Fashion awards are back this year. The ASFAs CEO Ahumuza Brian has this afternoon announced the awards this years will be bigger and better but also aimed at rewarding stars hence the theme "THE STARZ"
The Abryanz style and fashion awards are slated for 7th December 2019 at the Kampala Serena hotel. "The awards show celebrates and acknowledges African fashion industry stake holders including fashion designers, models, icons, media influencers amongst others." Abryanz revealed.
"The annual celebration of African fashion creatives, the ASFAs are back under the theme 'THE STARZ' set to be the biggest edition yet with a mission to shine a global spotlight on the African fashion industry while highlighting creativity, achievement and excellence. The awards seek to highlight the tradition of selflessness of the African nation to uplift one another through advancements of adaption, and the modern generation that tirelessly challenges the socio-political global status quo. With compelling ideas between self-identity and recognition of ownership, this theme seeks to emphasize that this new outlook of the future African generation is for "us by us" hence its name the STARZ." Abryanz commented.
Talent Africa CEO Aly Allibhai states "Talent Africa is really excited to partner with the Abryanz Style and Fashion on this venture as a business partner and events management company. The ASFAs are already on amazing event and Talent Africa is dedicated to doing what we can do to make it even better and growing ASFA to another level. Look out for some new and exciting changes to this year's edition"
ASFA 2019 will celebrate African creatives across 14 categories. Icon award, Lifetime achievement award, Positive change, Special recognition award for innovation, Fashion designer (Uganda &Africa) , Model of the year (Uganda & Africa), Fashion stylist (Uganda & Africa), Hair stylist (Uganda & Africa) , Fashion photographer (Uganda & Africa), Make-up artist (Uganda & Africa), Stylish male artiste (Uganda & Africa), Music video award (Uganda & Africa), Fashion media excellence award (Uganda & Africa), Male fashionista of the year (Uganda & Africa).
Abryanz Style and Fashion Awards will this year partner with Talent Africa, Ciroc Ultra-Premium Vodka, Isuzu, NTV Uganda, Capital FM, Serena Hotel Kampala, South African Airways, Schweppes, Pink coconut, Fenon, Big Eye Uganda, MAC, and Imagine design and build.
(Visited 1 time, 1 visit today)
Nelson Mawejje Kato releases "Njagala Kulaba"
By Reporter
Rising singer Nelson Mawejje has released yet another single. In Njagala Kulaba Nelson once again worships to God amidst cries and expression of desire to witness and see him.
Nelson praises God for the goodness of God. It is another worship song you want to sleep to.
Who is Nelson Mawejje?
Nelson Mawejje Kato was born on Jan 21 1994 and has specialised in Art and designing but is also a Musician (performing/recording) and Songwriter.
He resides in Religion Kitukutwe and is born to Salongo Sentamu Samuel and Mary Namuli Nalongo.
Nelson Mawejje Kato has previously done songs like Ampadde, Tonkyawa Ekisa kya Yesu, Linda ekiseera kye ft. Maureen Nantume, Tukomye obukyayi ft. St John's Church Kazinga.
Njagala Kulaba was produced by Dr. Kats Effects Media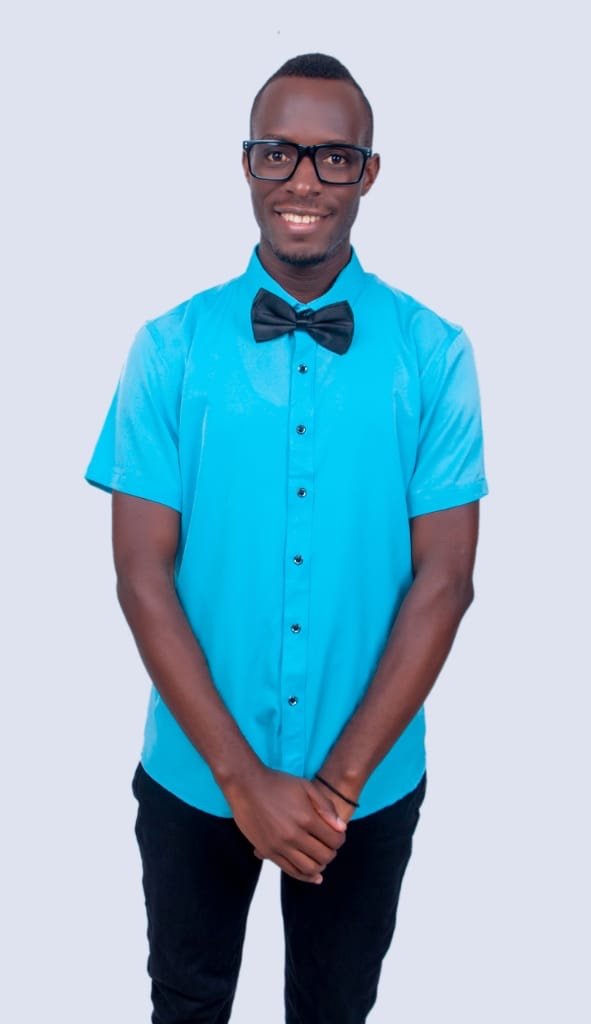 (Visited 1 time, 1 visit today)
Jose Chameleone's Mama Mia tops list as neighbours Kenya celebrate 50 years of existence
By Stuart G-Khast
Jose Chameleone is the only artiste from another country on the list and it is not by sheer luck. When we talk about East African and African Music as a whole, there is no way you can avoid crediting star singer Jose Chameleone.
Chameleone has stood the taste of time, his music aging like fine wine. No wonder he is a certified legend! Call him the Joseph of this generation.One Of his first songs he recorded in 1999, Mama Mia, has been listed among Kenya's biggest classic jams over the last 50 years. Chameleone a definition of a complete artist with unbeatable talent.
As Kenya is celebrating 50 years of existence, legendary music producer, Bruce Odhiambo compiled the 50 outstanding songs.Check it out a compilation of 50 great Kenya tracks over the last 50 years.
1963-1973
1. Helule – Daudi Kabaka
2. Dereva Kombo – Fundi Konde
3. Malaika – Fadhili Williams
4. Pole Musa – Peter Tsotsi& Nachil Pitchen.
5. Taxi Driver- Fadhili William & Malaika Boys
6. Maoni ya Twist- John Nzenze
8. Someni Vijana- David Amunga
7. African Sunset- The Bata Shoeshine Boys
9. Murata, I love you- Daniel Kamau…DK
10. Mtoto si Nguo" by John Mukabi
1973-1983
1. Higher – Kelly Brown
2. You Can Do It – Slim Ali And The Hodi Boys
3. Sina Makosa – Les Wanyika
4. JamboBwana – Them Mushrooms
5. Lunch Time- Gabriel Omollo
6. Bwana Nipe Pesa –Super Mazembe
7. Cucu wa Gakunga- John Ndicu
8. Embakasi- Mangelepa
9. Amka Kumekucha – Maroon Commandos
10. Isabella Muga—Owino Misiani/ D.O Shirati Jazz.
1983-1993
1. Karubandika – Kasaloo Kyanga
2. Adamu Na Awa – Mary Atieno
3. Shauri Yako – Nguashi Ntimbo
4. Mama Lea Mtoto – Safari Sounds
5. Afro – Les Wanyika
6. Hinde- Nyumba ya gorofaa- African Vibrations Band
7. Stellah- Freshly Mwamburi
8. Vidonge Vyao—Maalika
9. Achie Maria- Ochieng
10. My Land is Kenya- Roger Whitaker
1993-2003
1. Mama Mia – Jose Chameleone (Ugandan)
2. Tafsiri Hii- Kala Mashaka
3. Unbwogable – Gidigidi Majimaji
4. Mos Mos – Esir
5.Kenya Only- Eric Wainaina
6. Ninanoki – Nameless
7. Uhiki- Hardstone
8. Ting Badi Malo- Gidi Gidi Maji Maji
9. Total Ballaa- Poxy Pressure
10. Dunia Mbaya- Princess
July 2003-2013
1. Ndoa Ya Machozi -Tony Nyadundo
2. Riziki – Jamnazi
3. Kuna Dawa – Esther Wahome
4. Kiasi- Jua Cali
5. Kisumu 100 – Susan Owiyo
6. Money Lover- Sauti Sol
7. Kigeugeu- Jaguar
8. Tobina- Daddy Owen
9. Kadhaa- Nonini
10. Taunet Telel- Emmy Kosgei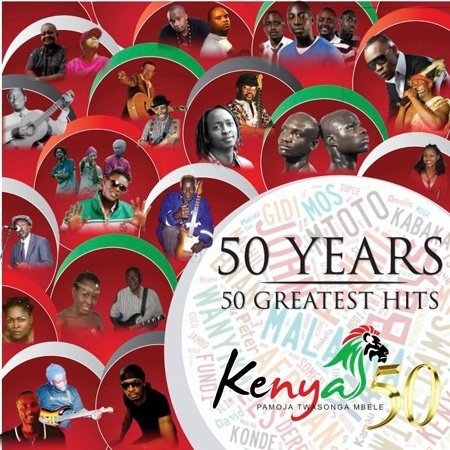 (Visited 1 time, 1 visit today)