Video: She is Gone by Young Zee

(Visited 132 time, 1 visit today)
Singer Karole Kasita drops "Gyal A Bubble" video. Watch it here!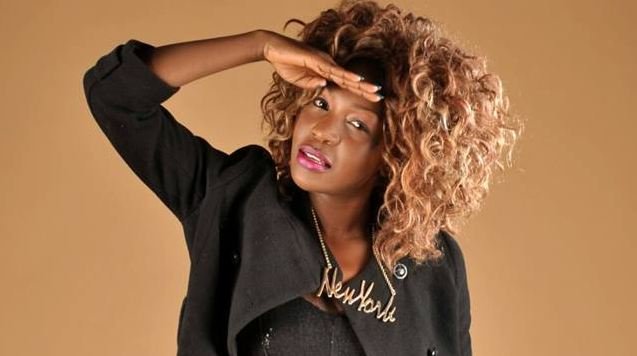 Talented Ugandan female singer Karole Kasita has released the music video to her latest single titled "Gyal A Bubble".
Produced by Grate Make films, "Gyal A Bubble" is a dance video composed of scenes in which gals in skimpy outfits are seen gyrating their bums to the groovy beat. The audio was produced by Andre.
Meanwhile, Karole came into the limelight after releasing her first break through single titled "Kol 911". She has never looked back since then. She has released a number of other songs including "More time", "Jileete", Ontanuude, Sample you and Musujja.
Watch "Gyal A Bubble"  video below.
Staff Writer
(Visited 132 time, 1 visit today)
Ykee Benda spends over Ugx 50 million on new video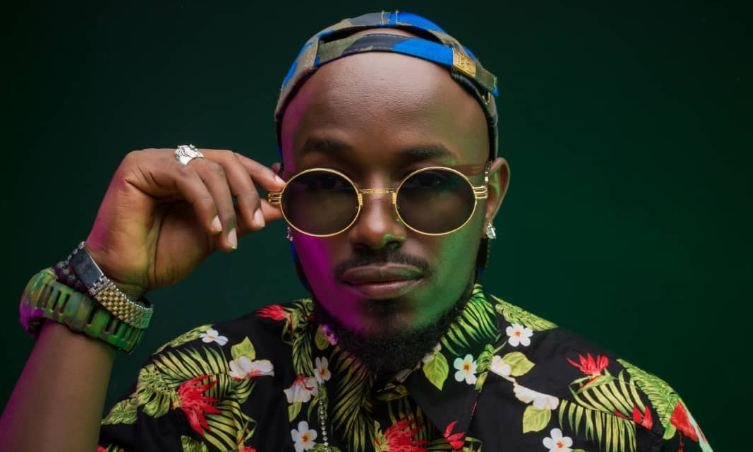 By Our Reporter
Musician Ykee Benda has set the bar high. This after he premiered a new video that he says cost in excess of Ugx 50 million.
Titled "Onabaayo", the video was officially released at a premiere event held at Fame lounge on Friday afternoon. Speaking at the event, he revealed that the new video was shot in South Africa by Nigerian video director Sesan which cost him US$ 15,000(which is approximately Ugx 52 million).
"I am excited to be unveiling my new video," he said. "I wanted to give my fans something different. And because most of the beautiful locations around town have all been used before, I decided to shoot my new video in South Africa."
"I shot this video in Johannesburg and it cost me US$ 15,000. I believe it will give me a competitive edge over other top musicians on the continent." He added.
"Onabaayo" is a dancehall song, and its off his debut album, "Kireka Boy". The audio was produced by Nessim.
Watch the video below.
(Visited 132 time, 1 visit today)
Bryan White clears air regarding the arrest of Facebook blogger

Bryan White Foundation boss, Bryan White, has cleared the air regarding
the arrest of social media blogger Ashburg Katto.
Releasing an official statement today, Bryan White accused Ashburg
Katto of trying to tarnish his name through false accusations.
He said he didn't kidnap Katto as it is alleged, he used legal means
to find justice. "I complained to Police over defamation stories
published by Katto and his Ghetto TV saying am a drug dealer, let
court find justice between us. Katto is safely in police custody and
my lawyers are working on the case, he will be soon appear in court,"
he said.
"I woke up one day and made my money, Katto is the same person who
said I am not Kirumira Brian, he said am Kiggundu Brian. He said I
stole gold money from a Sudanese and i took the largest share. He said
I deal in so many fake gold deals. I am a public figure and I expect
people to write about me but for Katto, he went personal to trespass
on my property and calling me a drug dealer yet he also said I don't a
passport," he added.
Bryan White said he is not allergic to be written about because he is
a public figure and don't above the law.
He said at times bloggers go beyond. "Everyone has brought money, you
aren't an investigator. Bloggers at times you go beyond and what they
saying isn't the truth. I am doing everything lawfully…. "I am not
desperate for that and that's why i took him for justice. I want
justice to prevail between me and him. Talk about something when you
have evidence, and don't go beyond. You went to my property, that's
trespassing and don't go beyond. No one is above the law, Ashburg has
failed to let me be. I had let him go but he went beyond, so let court
decide our fate. I want peace to enjoy my peace in my country.. I used
legal methods to find the truth. How do you reach an extent of saying
someone forged sickness," he said.
"No one has been with money here in fraudulent ways and stayed, let
police do its work and if i got wrongly then wait we shall see," he
said. I complained to Police like any other, i don't have any
intentions of killing him, he is in safe custody, the law will take its course," he added.
(Visited 132 time, 1 visit today)