VIDEO: Eddy Kenzo's new Freestyle Video will leave you amazed
Watch Eddy Kenzo's new Video called Free Style.
(Visited 1 time, 1 visit today)
Anitah Da Diva begs out of violent marriage
Singer Anita Da Diva of Zero distance fame has been off the scene for sometime now but that is not the News. She has suffered torture beyond not having a hit song in years. Anita Da Diva has cried out to however has the powers to save her from her violent marriage.
Anita was recently recorded with a sour body and fresh wounds with claims that they are evidence of some of the beatings and stabbings she has been subjected to by the yet to be identified man. Anita further alleges that her boyfriend has subjected her to drug abuse.
Watch her here
(Visited 1 time, 1 visit today)
Alex Muhangi continues support for young comedians, Biteleka is next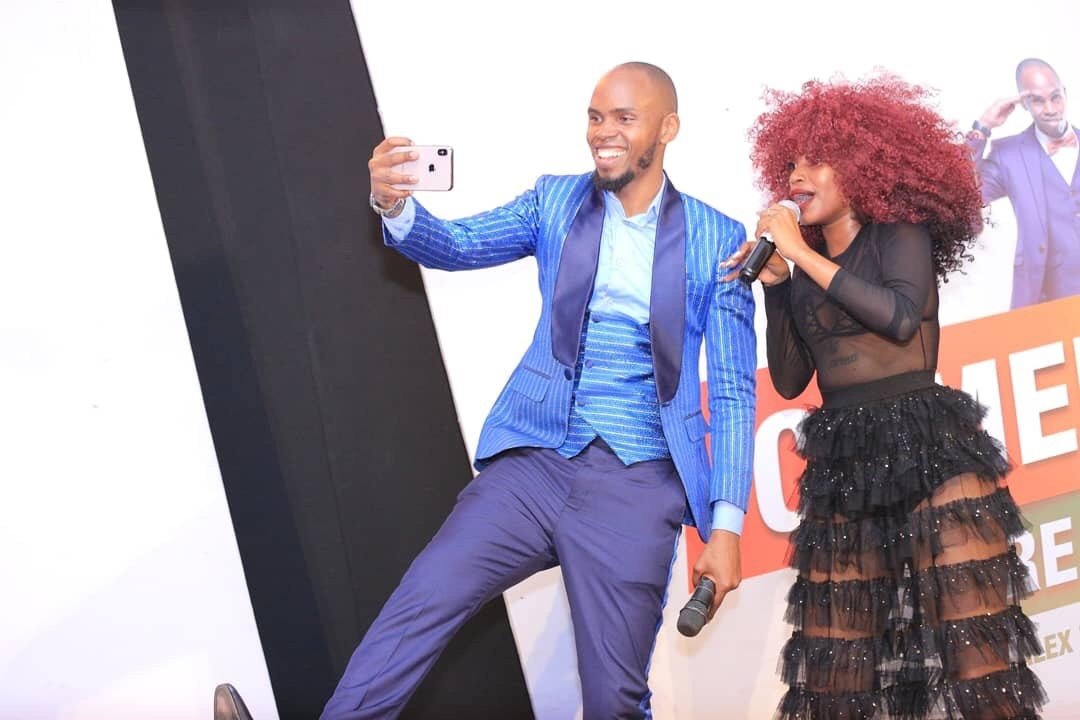 Nanziri Annet is a happy lady and comedian. While appearing on Spark TV comedian Nanziri Annet begged Comedy Store proprietor and fellow comedian Alex Muhangi to give her a platform to expose her talent.
After giving platform and establishing MadRat and Chiko and now Maulana and Reign, Alex Muhangi is further determined to bring more talent to light. While still on a live TV show Alex called in and offered her the opportunity this Thursday at his show. An excited Nanziri knelt in appreciation and cried in joy upon the revelation.
Alex Muhangi also pledged support for other comedians by giving them a platform at comedy store.
(Visited 1 time, 1 visit today)
Rolex Festival sells out at cricket Oval
The Fourth edition of the Rolex Festival took place last Sunday at Cricket Oval Lugogo which becomes their new home after leaving the Uganda Museum where the event was held three consecutive times. When they talked of taking the event to Cricket Oval, many thought it was a very big venue for the festival because no show has never filled to brim, the closest have been concerts by Gravity Omutujju, Levixone, Morgan Heritage, Jose Chameleone and David Lutalo.
History was made and for the first time, the event that is meant to celebrate food tourism broke the Cricket Oval record as the first event to fill the event attracting up to about 50,000 people. The event was filled up by 2pm and by evening, the revelers had increased in numbers. Performances came from singers Sheebah Karungi, Feffe Busi and King Saha who crowned the night's performance.
Enid Mirembe the organiser of the festival thanked the crowd for coming in big numbers and asked them to come back again next year. The Rolex Festival for starters gives a chance to revelers to enjoy different kinds of Rolex like the beef Rolex, Chicken Rolex and the normal Rolex.
(Visited 1 time, 1 visit today)