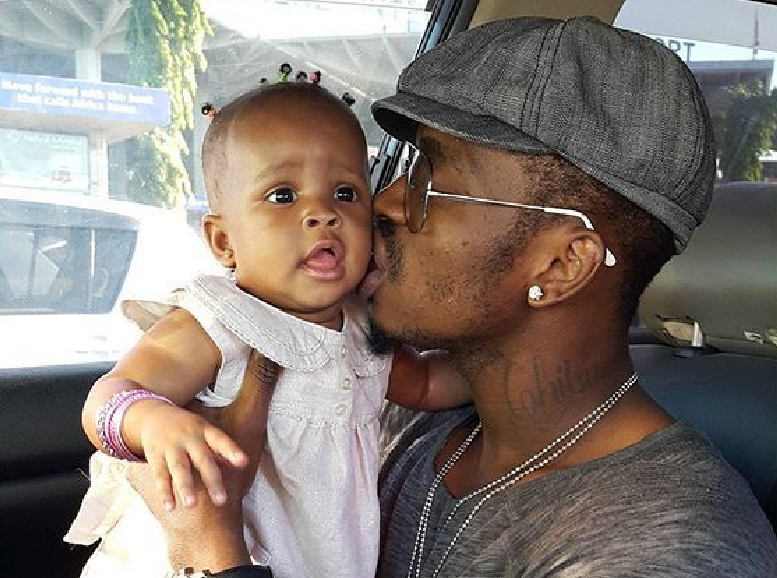 Diamond Platnumz posted a live video of how he spent his New Year's celebrations with his family in South Africa.
This video is as honest and candid as it gets on how Diamond interacts with his family. It starts with Princess Tiffah hanging out with Daddy in the bedroom as they try to open what looks like a box of fancy chocolates.
Tiffah throws a mini tantrum because she cannot open the box that is sealed tight, before daddy calms her down and takes her down stairs to her mummy, Zari Hassan.
This scene is followed by Diamond taking his fans on a tour of his palatial home in South Africa. We all get to see his bedroom where the "magic happens".
The Live Facebook video also rubbishes all the online claims that Zari and Diamond are at loggerheads and are tethering at the brink of a very acrimonious break up.
In the video we get to see Zari twerking on Diamond and later oiling his feet so that they can go out. A couple in love.
Watch video below.
Source: Kiss100.co.ke
(Visited 1,973 time, 1 visit today)