VIDEO: APass in a new one called Didadada

(Visited 1 time, 2 visit today)
Video: Kanye West, Kim Kardashian in Uganda

American stars, Kanye West and Kim Kardashian are in Uganda.
Kanye who is also reportedly in the country with fellow American rapper Big Sean is here to work on his next album. According to TMZ, he will be producing music and shooting some videos during his stay in Uganda. He is working with local production house Swangz Avenue on the project.
Kanye West and Kim Kardashian who travelled with their daughter North West are currently residing at Chobe Safari lodge which is located within the Murchison Falls National Park where they'll be reportedly staying until October 19th.
Here is a TMZ video of the couple checking in at Chobe Safari lodge.
Staff Writer
(Visited 1 time, 2 visit today)
Tarrus Riley drops song he recorded for Uganda. Watch it here!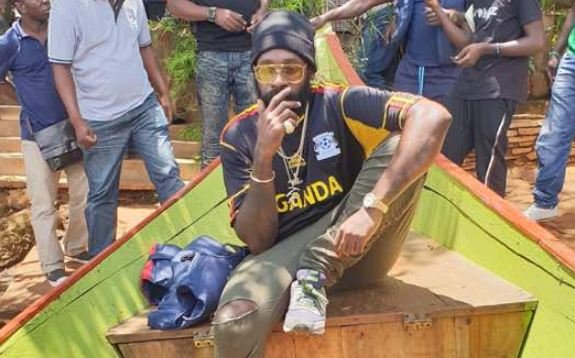 Jamaican singer Tarrus Riley has dropped a new video dedicated to Uganda. This after he fell in love with Uganda's beauty following his show in Kampala late August.
Titled "Uganda," the video which was released on Tuesday features the "Just The Way You Are" hitmaker donning a black Uganda jersey. The video was shot at the source of the Nile in Jinja.
The song was written by Tarrus Riley and audio produced by Nessim.
Tarrus Riley was the headlining act at the "Swangz All Star Concert" that took place on August 31 at Lugogo Cricket Oval in celebration of the Muyenga based production house's 10 year anniversary.
Watch video below.
Staff Writer
(Visited 1 time, 2 visit today)
Bebe Cool releases "Nsilikamu" video. Watch it here!

While Bebe Cool recently announced that he will not hold any more concerts after he was humiliatingly thrown off stage, he has not stopped releasing music. The singer has released a brand new video titled "Nsilikamu".
In the new song, Bebe Cool calls upon Ugandans to stay calm and be united. Directed by Sasha Vybz, the video portrays the achievements of the government.
Watch the video below.
Staff Writer
(Visited 1 time, 2 visit today)