Urban TV's Faith Ariho Promoted?

Former NTV news anchor Faith Ariho who left the Serena based station and joined Vision Groups' English station Urban TV is well on the way to a mega promotion. This follows the exit of long serving news editor Herbert Were of Urban TV. His exit comes at a time when many Urban TV employees have been leaving the station.
After Were's exit, no one has been chosen by the station management to replace Herbert for over a week now.
According to the Sun, the only person who is in line for this job is the beautiful and hardworking Faith Ariho. Her only threat should be Angelo Izama formerly of Nation Media. We wish her all the best.
In related news, the Urban TV signal has now reached Arua. The West Nile district is the latest to be hooked on to the Urban TV platform.The station signal also spills over to parts of Bunyoro, particularly Masindi. You can access the channel in Arua on channel 38, Gulu channel 25 and Soroti channel 44.
Staff Writer.
"Vote for your favourite artistes to win in the #ZZINAwards this April. Visit; www.galaxyfm.co.ug or Vote on your phone by dialling *289*4# and follow prompts. Voting closes on April 26th 2014."
(Visited 462 time, 1 visit today)
Cardi B allegedly not getting a divorce because she is pregnant Again!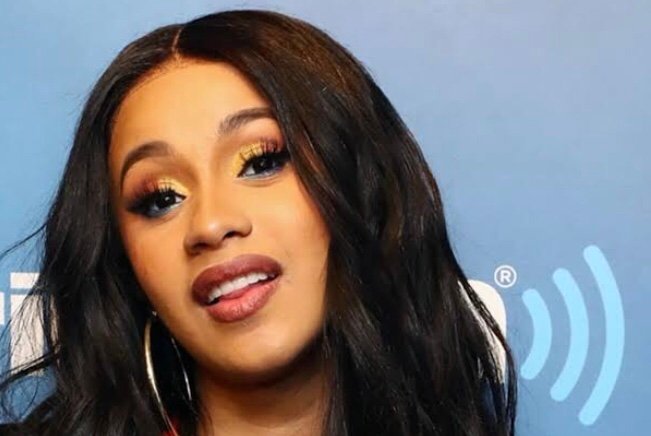 Rapper Cardi B is delaying her divorce with husband Offset for reasons not yet confirmed, but could it be her new alleged pregnancy?
"Cardi's pregnant again. Her and Offset don't use protection [contraception]. So, of course, she was going to get pregnant again," a source intimated, which reportedly complicates their situation as the so-called friend of the Bronx femcee is not sure that she will go through with a divorce. "Cardi's pregnant, so her emotions are everywhere. I bet they get back together," the source says, but adds that Cardi is holding strong on her "breakup."
Cardi announced her split from Offset in an Instagram video posted on Tuesday, December 4. "I've been trying to work things out with my baby's father for a hot minute now. We're really good friends and we're really good business partners," she said, "but things just haven't been working out between us for a long time."
(Visited 462 time, 1 visit today)
Bebe Cool Finally Returns Home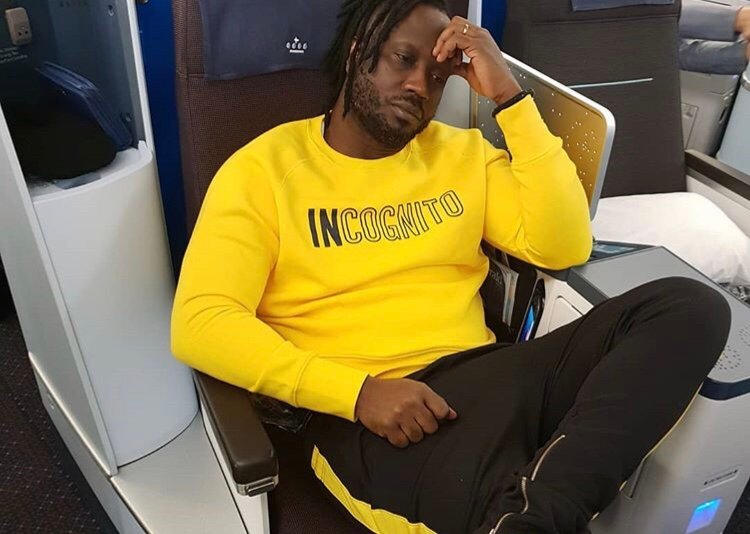 Gagamel boss, Bebe Cool has finally returned home after over a month of camping in the United States of America where he has been shooting his brand new video, "Wasibuka wa" and equipping himself with knowledge on the latest technology for recording music and shooting videos.
The father of four, who had just won an AFRIMMA in Ghana, jetted into the USA, missing out on important days like his daughter's birthday.
He has however returned to the country .He touched down at Entebbe international airport yesterday afternoon, Monday the 10th and was received by his family and some Gagamel crew members.
He told media that he will have a press conference today to let his fans know what he has been up to.
(Visited 462 time, 1 visit today)
Sheebah ,Navy Kenzo and King Saha lined up for Sheila Gashumba's Ballers' Party

December, the party month is gaining momentum as the extra parties 'come through, bringing with them all the glitz and glamour, accompanied by the 'ba summer' who are ready to make it rain.
Talking about' make it rain', Sheila Gashumbas's  Ballers party promises to do just that come the 18th of December at Club Guvnor .Some performances have already been confirmed with our very own swag mama, Sheebah Karungi  joining the line-up .
She confirmed this through a tweet saying,
"ITS TIME TO BALL #18thDecember @GuvnorUganda #BALLERSPARTY .Hosted by @SheilaGashumba .I will be performing alongside @NavyKenzo @kingsaha"
Fresh off her 'Omwooyo" concert, we expect nothing but the best performance from her.
(Visited 462 time, 1 visit today)