Uganda's top artistes thrill revelers in World AIDs Day concert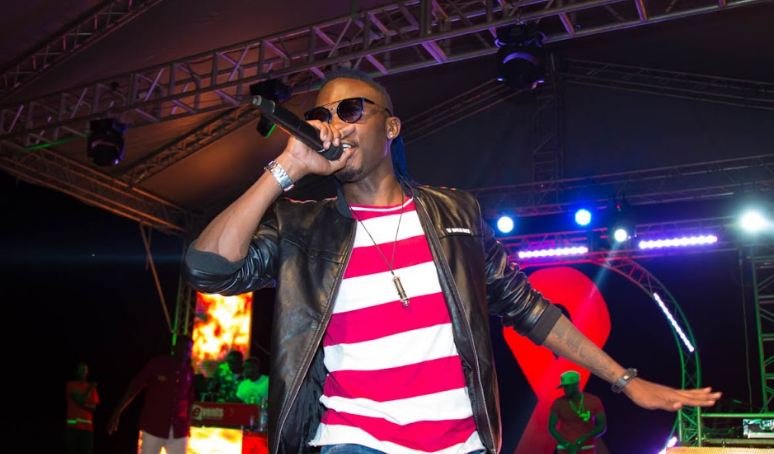 By Our Reporter
As the world marked World AIDS Day on December 1st, Reach A Hand Uganda (RAHU), a youth empowerment organisation, delivered the message to the youth through the "I Know Kati" HIV/AIDS awareness concert that was held at Nyamityobora Sports Grounds in Mbarara for the first time.
The day officially began with a 10KM and 5KM World AIDS Day Marathon and later went into speeches from local area politicians and stakeholders who emphasized the need to fight HIV/AIDS in Mbarara district.
"Mbarara District is ranked among the top 13 districts with a high number of HIV/AIDS in Uganda and therefore, we need to constantly find new ways of ensuring that we reduce these rates in our district." Dr. Peter Ssebutinde, the District Health Officer Mbarara, said in his speech.
Assistant Inspector General of Police Dr. Stephen Kasiima who also heads the Traffic and Road Safety Directorate of the Uganda Police Force while speaking at the concert, encouraged youth to always not be under the influence of alcohol and drugs as it will lead to tragic consequences like fatal accidents and engaging in unprotected sex leading to HIV/AIDS.
After the speeches, Reach A Hand Uganda then started offering services like family planning services and cervical cancer screening (PSI Uganda, Uganda Health Marketing Group, Mariestopes International Uganda and Reproductive Health Uganda), HIV testing and counseling (by AIDS Information Center and The AIDS Support Organization) among others.
The merry makers were then treated to lots of entertainment from Reach A Hand Uganda's cultural Icons Geosteady, Mun*G, Allan Toniks, Nutty Neithan alongside top musicians around town that were Fik Fameica, Darxx Kartel, Rena Nalumansi, Gravity Omutujju.
"Prior to the concert, the Reach A Hand Uganda team and partners had been to different communities like Rubindi, Rwanyamahembe, Kizungu, Kakoba, Bugamba and Katete to create HIV/AIDS awareness integrated with access to family planning services." RAHU Team Leader Humphrey Nabimanya noted.
(Visited 62 time, 1 visit today)
Youth gangs start rehabilitation life under Bryan White Foundation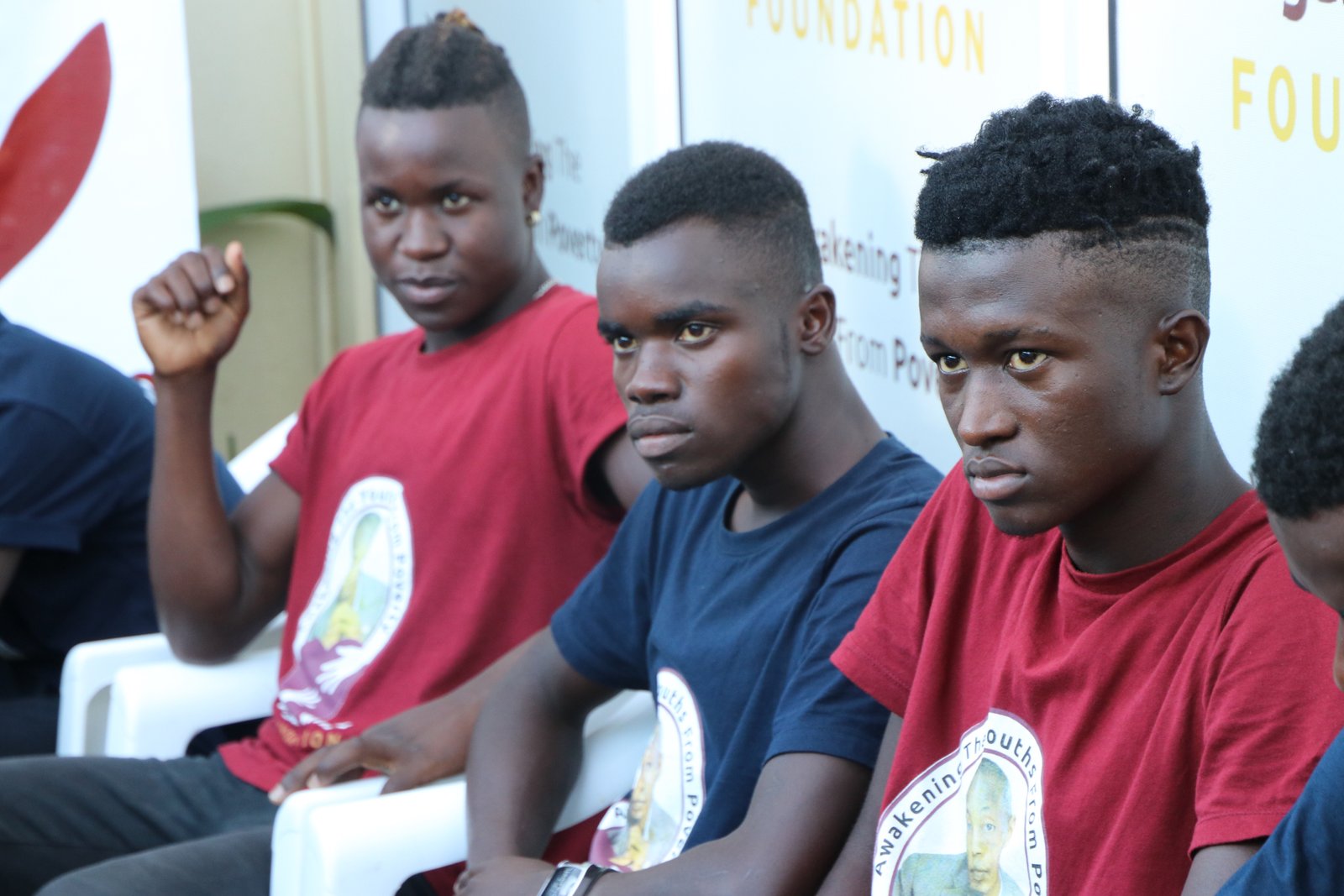 As Bryan White Foundation under its architect Bryan White continue to change lives of street gang affected members, seven members who recently denounced the criminal activities have started a new life under the guidance of Bryan White Foundation (BWF).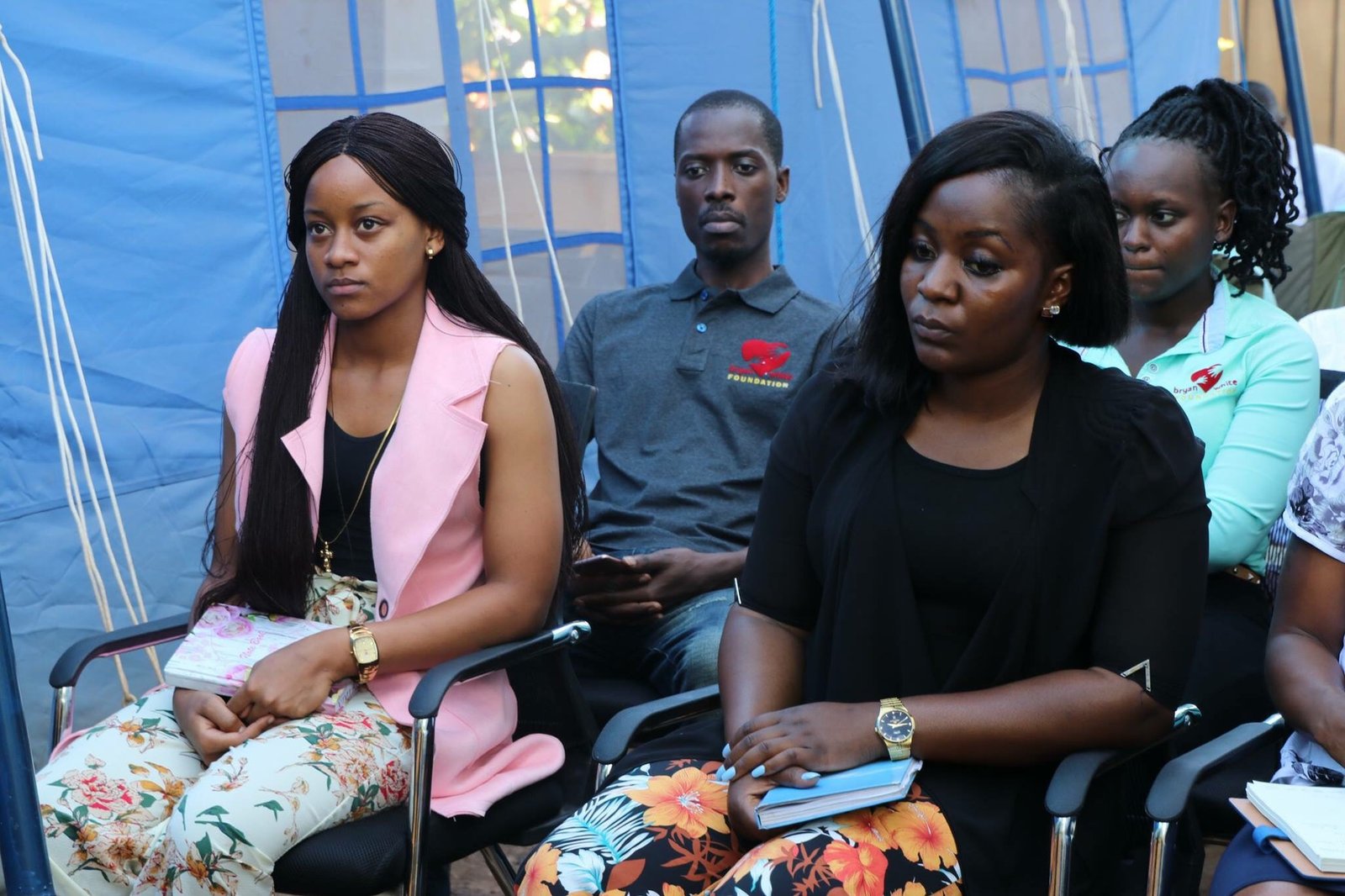 On Monday, Bryan White welcomed seven members who told appalling stories of grabbing and stealing of people's property along Kampala streets and surrounding towns.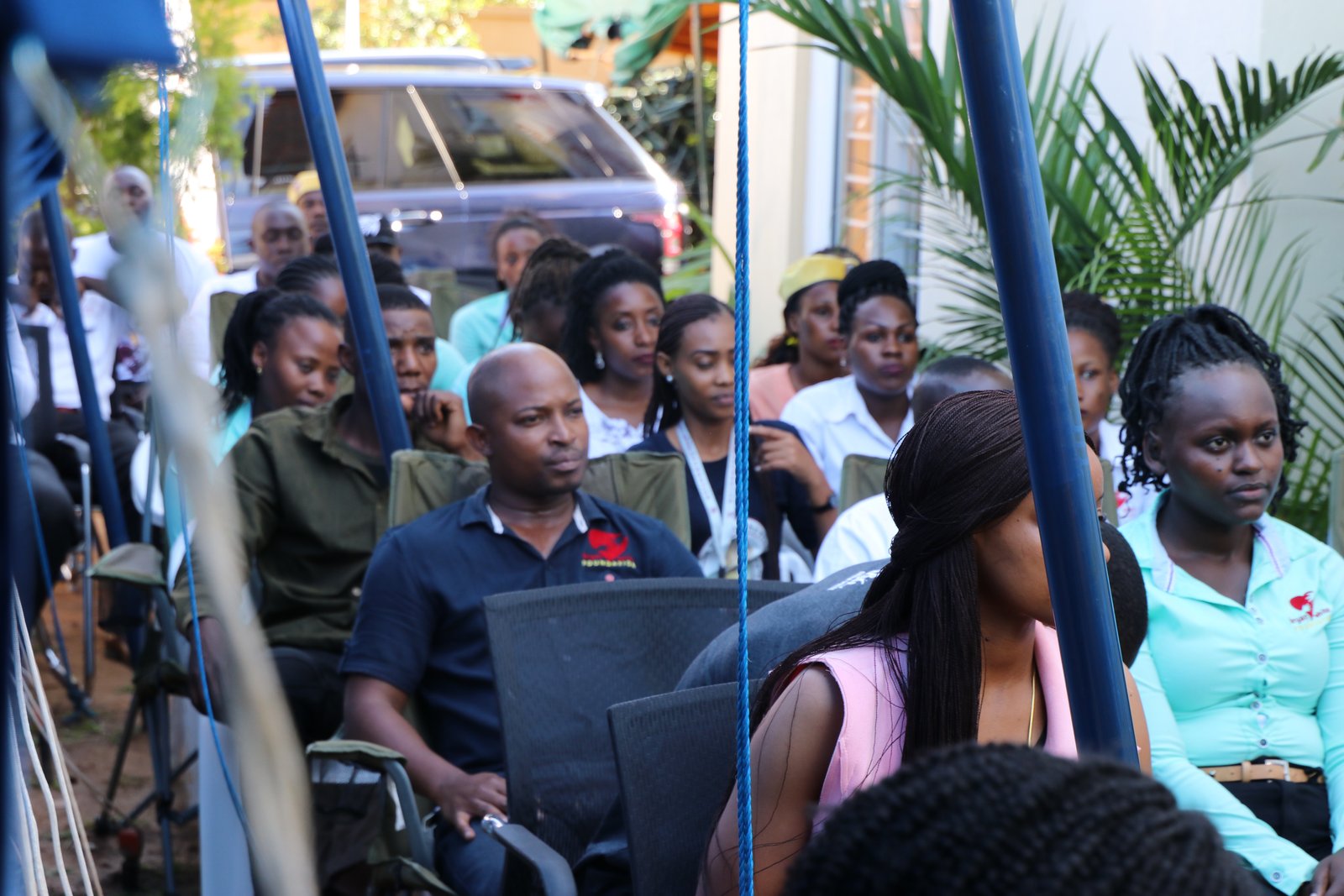 The members said they have started a fresh life free from criminal and were pleased with the help Bryan White and his foundation are giving them.
Bryan White while receiving the youths at his foundation makeshift offices, said there is need for people with authorities and platform to engage the young generation into proper direction.
"I call upon every Ugandan who has the authority or platform to talk to the youth to change their ways of living. They lack direction and need help for sure, we must change their mindset and instill hope in them that there is life after street gangs," Bryan White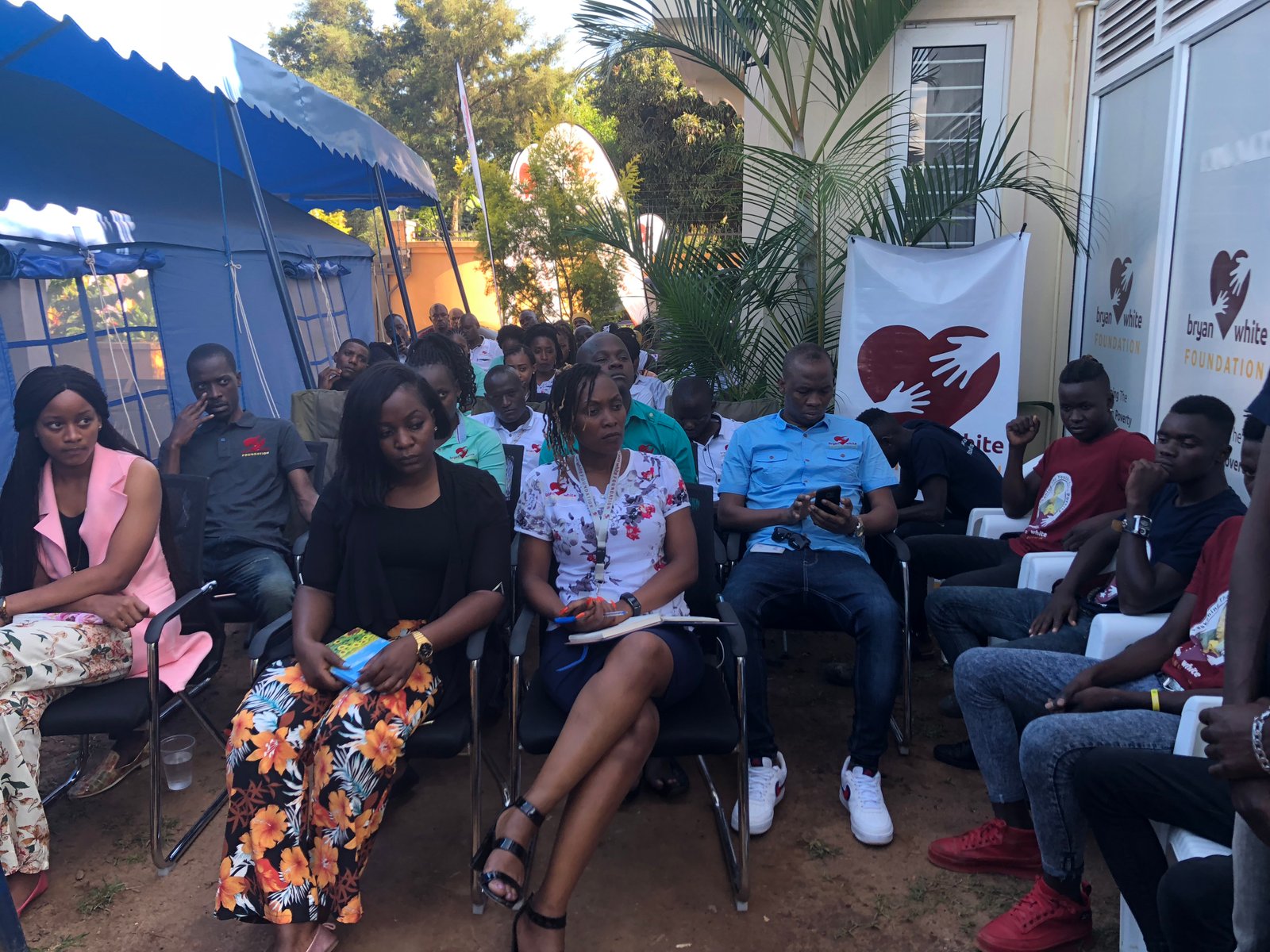 "These youths don't want to know and all they are looking for is life… we need to talk them and explain what is on the ground by giving them proper direction. Our children need a sorted future free from criminals and if we don't talk to these street kids then we won't have a secure future for them (children)," he added.
(Visited 62 time, 1 visit today)
Northern IHits Awards 2018  Final list of the Nominees released

The First Edition of the Northern IHits  Award (NIA) is on and the nominees in the various categories have been selected. We have the full list of nominees.
1.Best Female Artiste of the the year.
Maria A
Pretty B
Liama
Jenneth Prischa
2.Legendary Artiste of the year.
Bosmic Otim
Allan Smokie
Tempra Omona
Beniman Mzee B
3.Best song of the year.
Giti kwene-Eazzy
Limpe-by Laxzy movers
Anga Obed Mujony-Eddy Wizzy
Kanamo by Opiyo Twongweno
GURUNET BY OKENG BORN TOWN
Pick up by Pine Avenue5
4.Best Dance hall Artiste of the year
Polite Mosko
Rakas Topa
Lincoln
Pato LoverBoy
Eazzy
5.Best Center/Central UG song of the year.*
Ketchup-Vinka
Me and you Lydia jazmine & Daddy Andre
very well-Dj Slick Stuat and Roja ft King shaha
olina work-Benie gunter ft Skale
6.Best collabo of the year.
Mood-Liama & Naira Ali
One step ahead-Beepee X Dj anko Fiffz
Tii Megi-Coco Finger & Laxzy Movers
Waca pato loverboy ft k jeff
Gurunet-Okeng Born & Dax Kartel
7.Best Male Artiste of the year
Pato LoverBoy
Eezzy
Eddy Wizzy
Okeng Born town
Laxzy movers
8.Best hip-hop Artiste of the year.
Tooby Smolz
Judas RapKnowledge
Mc Wangjok
Acholi Rapper Loby
A'Shaan
9.Best RNB Artiste of the year.
Joe Emrold
Beepee
Adam FreeBoy
Twisky Fingaz
10.Best Gospel Artiste of the year.
Kiddy Face
Odong Romeo
Krisn Muliya
GALIMAKA
11.Best Audio producer of the year.
Badman Nerio
Samuel zii
mr Dee
Joshman perfection
12.Artiste of the Year.
Eddy Wizzy
Eezzy
Laxzy Movers
Okeng Borntown
13.Best Music video producer of the year.
Woko Derick-Tole Tape film
Linas-Signature film
Ab soft-BencMark Film
Jessi-Clear Vision film
Bryan Olak-Safari Film
14.Best Music Promoter of the year.
Badman Solo
Rich Okot
Juma Jami
Bdong Brian
Ladit Abem bem
15.Best DJ of the year.
Dj pert
dj Joel
Dj Seeker
Dj Q
Dj Frisco
16.Best New comer/upcoming Artiste
K-Jeff
Destiny
Adong
Nascor musical
17.Traditional Artiste of the year.
Lucky David
Young Man
Alpha Otim ozaite
Oj Mugurut
Obol simple man
18.Music video of the year.
Sabala-Adam FreeBoy
BadBoy-Daisy Ejang
Lima Lima-Pato Lover Boy
Amoko tama-Pine Avenue5
19.Nuhood movie of the year.
shame of puberty
The shadow man
Kony order from Above
Tears of akello
20.Must watch talent/Talent to watch.
Pasha Amaro
Quincy Akisa
Afroba
Gerard flame
Gyes Slence Igwe
21.Best South Sudan/Northern Uganda Act
Silva X
Lucky Bosmic Otim
Eddy wizzy
Tutu Beibe
22.Best Song writer.
Oj Maxwell
Laxzy Movers
Beepee
Twisky fingaz
Daugy fresh
23.Best Dance group.
Luo revolution
Watwero Dance Company
LUO GALAXY
IDG DANCERS
24.Sport personnel of the year/SPORTS PERSONALITY OF THE YEAR
Allan Okello
Tito Okello
OKWIR DICKENS DIARA-VIPERS FC
0KETAYOT BYRON MORGAN-RUGBY CRANES
Muhammad Shaban
25.Best Afro beat Artist of the year.
Lucky Dee
Gypsy Mau
Lucky David
Nuclear
26.Diaspora Artiste of the year.
Hyper Hype
Nyinga Blamo
Original Lady Bella
Ojay Kayongo
(Visited 62 time, 1 visit today)
Diamond Platnumz Reacts to ban of his new song

By Consolate Namyalo
After Wasafi Record's latest song ,"Mwanza" performed by Rayvanny  and the Wasafi record president, Diamond Platnumz got banned in Tanzania, the "Gibebe" singer has come out to express his frustration and asked the Baraza la Sanaa Tanzania (BASTA )management to re-consider their decision ,explaining the song bears no ill intentions.
He wrote a very lengthy post in Swahili asking  government to clear the song to air on TV, radios and other media. This is after the organization banned the song citing some inappropriate content which is vulgar and immoral, which would promote the same among the youth.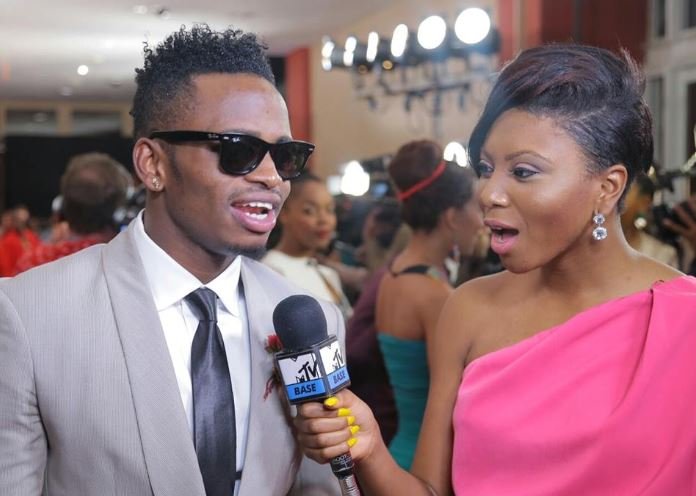 This makes it the third song from Wasafi to banned by the government, after "Halleluyah" featuring Morgan Heritage and 'Waka Waka" featuring Rick Ross got banned on the same grounds.
(Visited 62 time, 1 visit today)