Ugandan football fans to get rare opportunity to see the World Cup trophy

The fourth FIFA World Cup™ Trophy Tour by Coca-Cola will arrive in Kampala on 5 th March 2018 giving Ugandan fans the chance to experience football's most coveted prize.
The FIFA World Cup™ Trophy Tour by Coca-Cola will give millions of people around the world the opportunity to get ready to taste the feeling of the world's largest, most anticipated sporting event – the 2018 FIFA World Cup™. In hosting this momentous, international tour, Coca-Cola and FIFA invite fans to get up close and personal with the same trophy that is presented by FIFA to the winning country of the FIFA World Cup™. For thousands of fans, it will be a once-in- a-lifetime opportunity to see the most iconic symbol in football and share their passion for the game.
"We are proud to welcome the FIFA World Cup Trophy to Uganda for the second time. This recognition and honor attests to the country's undying love for the game. The Trophy is only visiting 10 countries in Africa and this attests to the great pride Coca-Cola has for Ugandan people. Football has a strong unifying power across culture, religion and politics and we as Coca-Cola are excited to share with Ugandans the rare chance to view the FIFA World Cup Trophy," said Miriam Limo, Senior Brand Manager – Uganda.
The FIFA World Cup™ Trophy Tour by Coca-Cola kicked off in September 2017 in Russia and will visit more than 50 countries across six continents, travelling 126,000 kilometers in the nine months leading up to the 2018 FIFA World Cup™.
FIFA World Cup 2018 fans in Uganda will have an opportunity to witness the world's most loved sport Trophy tour the country in a number of ways. First, the trophy will arrive in Uganda from Cape Town on Monday 5th March. 12 lucky Ugandans will have an opportunity to travel to Cape Town and come back with the trophy. Activation details are on press and posters with lucky winners being unveiled on 12th February 2018. The Trophy will be received by the President on 5 th March.
Secondly, the Coca-Cola Company has organized a fans and consumers viewing opportunity at Lugogo Cricket Oval on 6th March 2018 where there will be exciting and engaging activities as consumers get a chance of a life time to view the World Cup Trophy in Uganda.
(Visited 1 time, 1 visit today)
Over 120 golfers confirmed for Independence Day Golf Tournament

By Our Reporter
The 8th edition of the Pepsi Independence Day Golf Tournament has officially been launched today with over 120 golfers already confirmed to participate in the annual golf tourney.  The tournament which is scheduled to take place between 7th and 9th October will be held at Palm Valley Golf and Country Club in the Akright Kakungulu Housing Estate.
Speaking to media on Thursday, Audrey Lang, the Pepsi Brand Manager revealed that all is set to successfully hold the tournament as she promised that this year's edition will be more exciting.
"We want to make this year's tournament more exciting than the previous editions, and we have prepared the golf course in due time and have invited over 150 amateur golfers and 20 professionals." She stated, adding; "This annual tournament gives an opportunity to local golfers to enhance their growth and globally position themselves better."
Pepsi is injecting over Ugx 100 million in the annual event with Sheraton hotel and Stanbic bank also contributing Ugx 32 million and Ugx 20 million respectively. Other sponsors include; ICEA, Clarkson Insurance Brokers Ltd, and Mukwano Group.
Meanwhile, there will be a prize fund of Ugx 30 million to be shared amongst the competing professional golfers with several other prizes including accommodation and fitness packages also up for grabs.
Last year, Becca Mwanja and Gloria Mbaguta were the overall winners in the male and female categories respectively.
(Visited 1 time, 1 visit today)
StarTimes acquires exclusive broadcasting rights for UEFA Europa League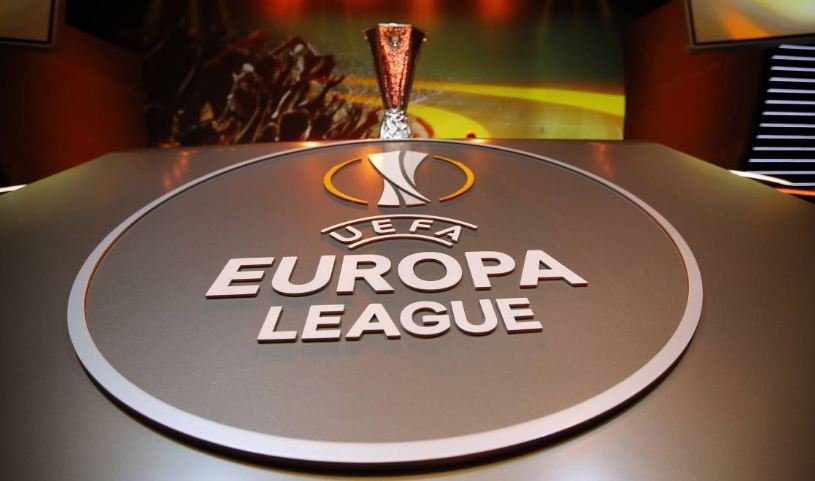 Africa's leading pay-TV operator StarTimes has acquired exclusive broadcasting rights for UEFA Europa League in Sub-Saharan Africa until 2021. The broadcast, which will begin on September 20th, will see football fans enjoy matches between the best European clubs. "We are very happy to bring UEFA Europa League to our subscribers. This summer FIFA World Cup was a success and fans really appreciated that we brought them ICC exclusive and live right after. So we thought that they would be delighted to watch another European club competition on StarTimes," explained Aldrine Nsubuga Snr, StarTimes Uganda Marketing VP. "We are working hard to bring the best sport content to our subscribers. This season will be intense for football fans with Bundesliga, French Ligue 1, FIFA Club World Cup, French & Italian Cups and now UEFA Europa League."
StarTimes will not only exclusively broadcast UEFA Europa League in Uganda but also in all Sub-Saharan Africa except South Africa, Lesotho and Swaziland. StarTimes has been awarded exclusive rights for English, Portuguese and local languages in English and Portuguese speaking areas.
(Visited 1 time, 1 visit today)
Kickboxer Umar Semata to train abroad in preparation for fight with Golola Moses

By Our Reporter
Kickboxer Umar Semata is flying abroad on Tuesday as he intensifies preparations for his much-anticipated fight with the Golola Moses which will take place on October 13 at Freedom City. Semata who was officially flagged off by Pemba Sports Africa on Monday will enroll for a specialized training program for one month with top kickboxing coaches in Phuket, Thailand.
Speaking at the send off ceremony, Semata expressed excitement about going for training in Thailand as he revealed that it will allow him to fully concentrate and give him the right mental focus. "You can not be the best without a good trainer, and so training in Thailand will put me in the best shape for the fight." He noted.
The training is being facilitated by Pemba Sports Africa to a tune of US$ 10,000 which is inclusive of flights, accommodation, welfare and training in Thailand.
Pemba Sports Africa chairman, Jack Pemba is optimistic that this specialized training will guarantee Semata's victory against Golola. "We are about to make Golola go into retirement, because Semata will crush him and there will be no comeback for him." He stated.
Semata, also referred to as "The Pain", weighs 75kg and is a super middleweight Muay Thai fighter who is the current World Boxing Council Muay Thai Super middleweight champion. He boasts of 42 career wins.
(Visited 1 time, 1 visit today)