Ugandan football fans to get rare opportunity to see the World Cup trophy
The fourth FIFA World Cup™ Trophy Tour by Coca-Cola will arrive in Kampala on 5 th March 2018 giving Ugandan fans the chance to experience football's most coveted prize.
The FIFA World Cup™ Trophy Tour by Coca-Cola will give millions of people around the world the opportunity to get ready to taste the feeling of the world's largest, most anticipated sporting event – the 2018 FIFA World Cup™. In hosting this momentous, international tour, Coca-Cola and FIFA invite fans to get up close and personal with the same trophy that is presented by FIFA to the winning country of the FIFA World Cup™. For thousands of fans, it will be a once-in- a-lifetime opportunity to see the most iconic symbol in football and share their passion for the game.
"We are proud to welcome the FIFA World Cup Trophy to Uganda for the second time. This recognition and honor attests to the country's undying love for the game. The Trophy is only visiting 10 countries in Africa and this attests to the great pride Coca-Cola has for Ugandan people. Football has a strong unifying power across culture, religion and politics and we as Coca-Cola are excited to share with Ugandans the rare chance to view the FIFA World Cup Trophy," said Miriam Limo, Senior Brand Manager – Uganda.
The FIFA World Cup™ Trophy Tour by Coca-Cola kicked off in September 2017 in Russia and will visit more than 50 countries across six continents, travelling 126,000 kilometers in the nine months leading up to the 2018 FIFA World Cup™.
FIFA World Cup 2018 fans in Uganda will have an opportunity to witness the world's most loved sport Trophy tour the country in a number of ways. First, the trophy will arrive in Uganda from Cape Town on Monday 5th March. 12 lucky Ugandans will have an opportunity to travel to Cape Town and come back with the trophy. Activation details are on press and posters with lucky winners being unveiled on 12th February 2018. The Trophy will be received by the President on 5 th March.
Secondly, the Coca-Cola Company has organized a fans and consumers viewing opportunity at Lugogo Cricket Oval on 6th March 2018 where there will be exciting and engaging activities as consumers get a chance of a life time to view the World Cup Trophy in Uganda.
(Visited 1 time, 1 visit today)
Emirates and Arsenal Renew Sponsorship Deal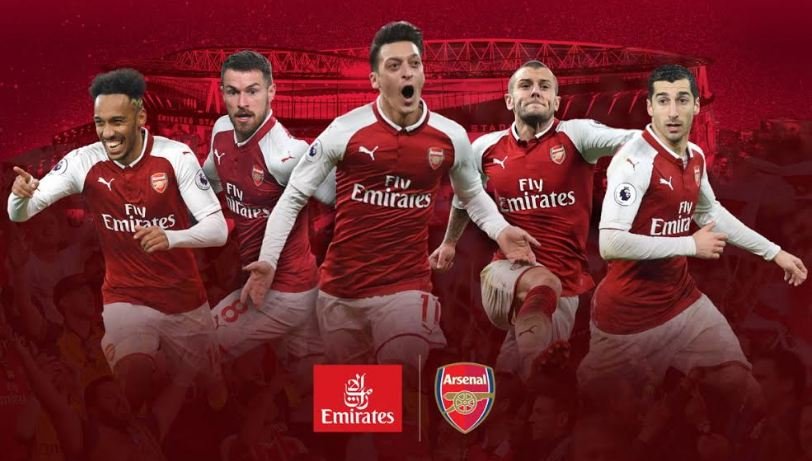 Emirates, the world's largest international airline, and Arsenal Football Club, have announced a new sponsorship deal. The sponsorship, the largest ever signed by the club and one of the biggest ever agreed in football, grants the airline a 5-year extension to their shirt partnership with the Club until the end of the 2023-2024 season.
The new sponsorship agreement, strengthens one of the most recognizable and respected partnerships in sport. The agreement was formally finalized by Arsenal Chief Executive Ivan Gazidis and Emirates President, Sir Tim Clark on Monday.
Mr. Gazidis said: "Our shirt partnership is the longest running in the Premier League and one of the longest relationships in world sport.  This mutual commitment is testimony to the strength and depth of our unique relationship. Emirates are again demonstrating their great belief in our approach and ambition and their significantly increased investment will help us continue to compete for trophies and bring more success to the club and our fans around the world.
"Emirates is a great partner for Arsenal – a world class brand with a truly global reach. The airline plays a significant role in our ambitions to extend our influence and following around the world. The new deal, extending our shirt partnership until 2024, underlines how much both organizations value and benefit from the relationship."
In addition to being shirt sponsors, with the Emirates brand continuing to appear on Arsenal's playing and training kits, Emirates will provide access to their award winning planes for Arsenal to use on pre-season tours. Emirates will retain marketing rights to develop campaigns and initiatives around the world. Arsenal's home will continue to be known as Emirates Stadium up to 2028, as part of the extension agreed in 2012.
Emirates President, Sir Tim Clark, said: "Arsenal's strong appeal and influence around the globe, combined with their ambitions as a Club makes them an ideal partner for Emirates, with values that reflect ours as a brand. As a long-standing supporter of football, we are passionate about the game and are a proud partner to the team.
"As a business, we are hugely committed to supporting sports all over the world and our relationship with Arsenal is no different. Our partnership with Arsenal Football Club is a great combination of two truly global brands and we're very pleased to have extended this relationship for five more years – connecting fans from around the world with one
of the greatest teams in the world."
Emirates' shirt partnership began in the 2006/2007 season, and this extension means that Emirates branding will remain on the shirt of all Arsenal teams for at least 18 years.
(Visited 1 time, 1 visit today)
PHOTOS: Allan Okello's Late Strike Sinks SC VILLA – UPL
Teenager Allan Okello's beautifully struck freekick from 25 yards with four minutes to play was all Champions KCCA FC needed to sink arch rivals SC Villa in a thrilling encounter at StarTimes stadium.
The 17-year-old midfielder came on at the start of the second stanza in place of Jackson Nunda who was making his first start since 27th September 2017 the day he had last played for KCCA FC in a league game against URA FC.
Okello had earlier on rattled the crossbar with a fine curler from down the right flank on 76 minutes but the visitors' custodian pushed the rebound out for corner.
In the first stanza, custodian Charles Lukwago made two reflex saves to keep out Kirya Ambrose and Eturude Abel's efforts in a space of four minutes.
Mucureezi came closest to breaking the deadlock in the 35th minute but his effort was kept out by Kirya Samson.
With four minutes to play in the first half, Sadam Juma rattled the upright with a smashing shot that clearly Samson Kirya had no chance stopping.
In the second stanza, Allan Okello was introduced for returnee Jackson Nunda and the cameo immediately showed his presence with rapid attacks that troubled the visitors, backline.
In the 69th minute, striker Matsiko Abubakari was handed debut by Mike Mutebi in place of Paul Mucureezi and the teenager had some glimpses of brilliance In a game of such magnitude.
Four minutes to the end of the game, Allan Okello was fouled yards from the 18 yard box and the teenager took matters into his hands to take the freekick that he coolly slotted past the visitors' wall into the back of the net, giving custodian Kirya no chance keeping it out and sending the fans in a frenzy with a boom of noise that echoed all over StartTimes stadium.
Lawrence Bukenya was then introduced for Sadam Juma to add grit in the midfield.
1-0 is how it ended, Allan Okello's solo goal and first in the league this season the difference in the tie.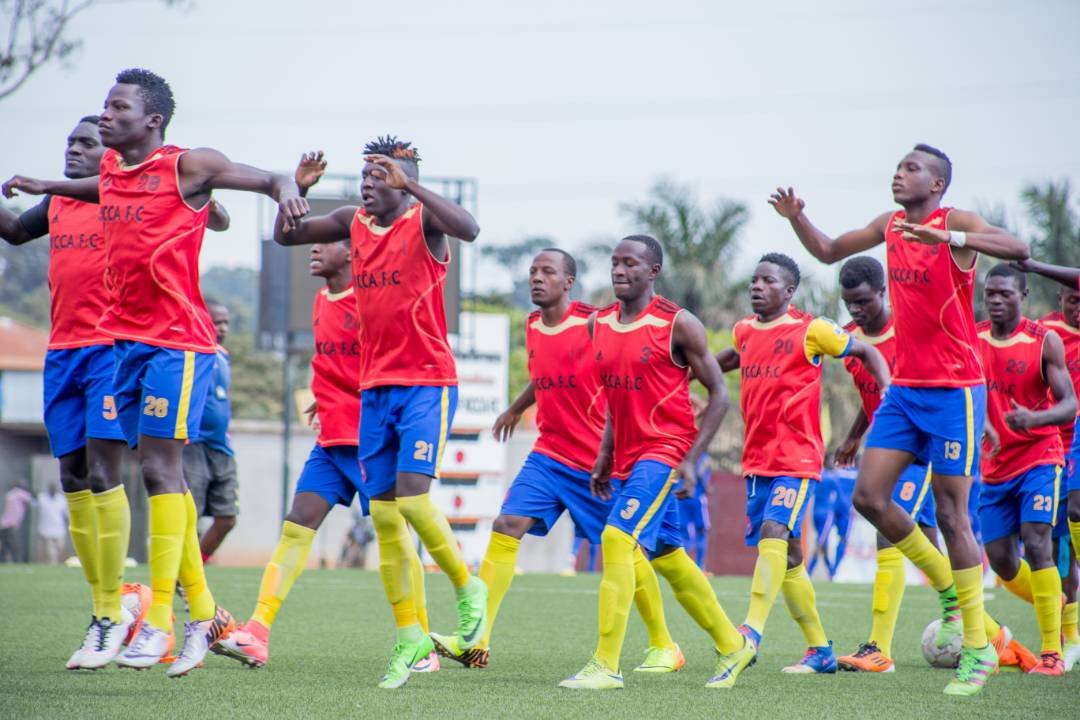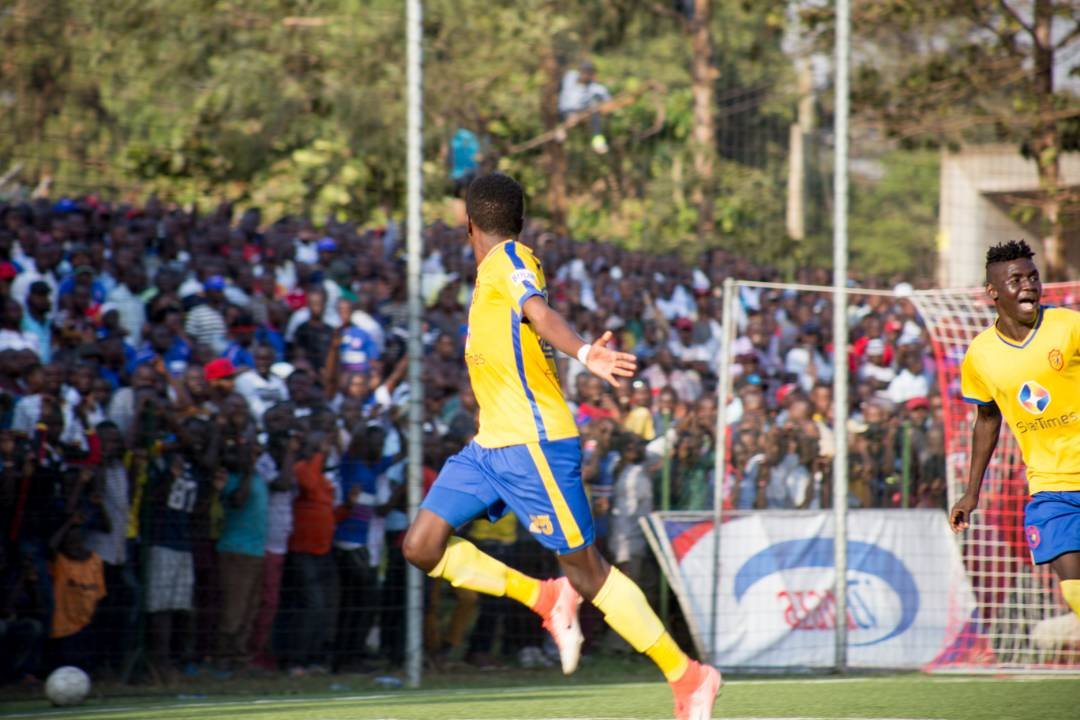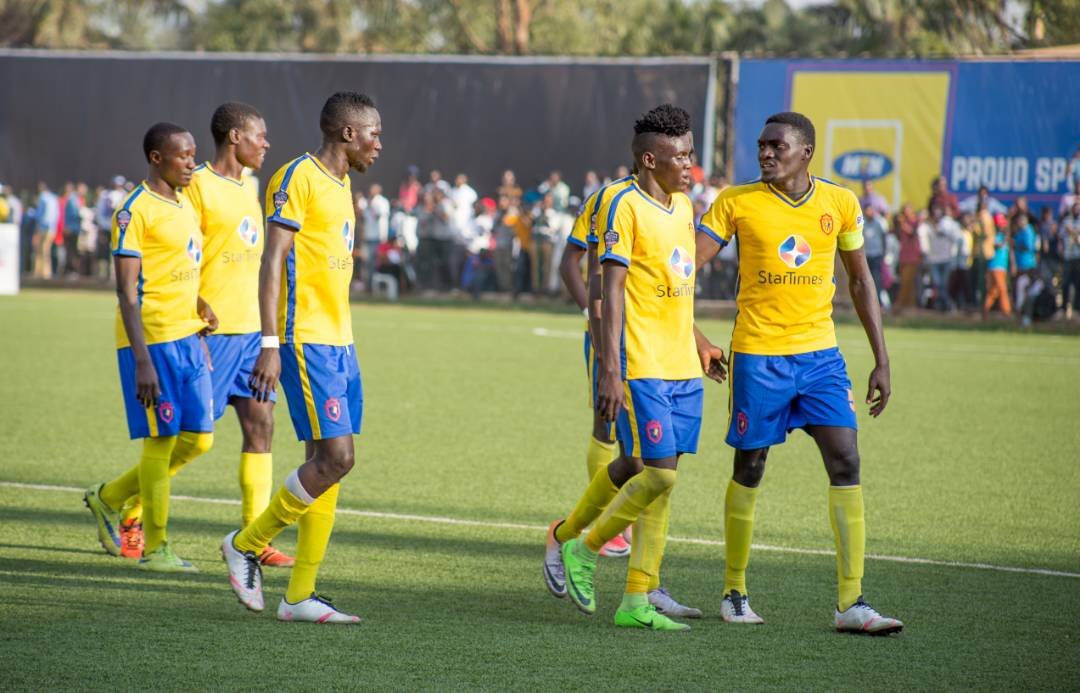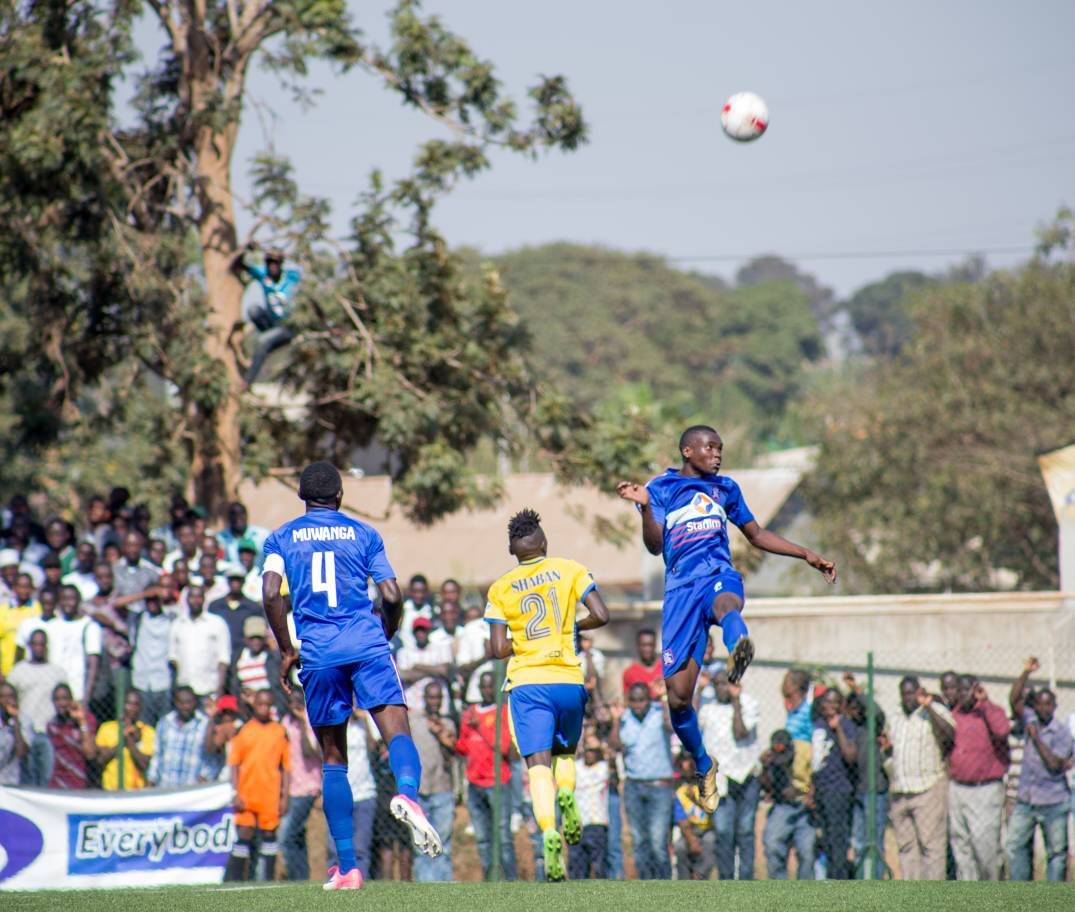 (Visited 1 time, 1 visit today)
The Minimalist Approach to Fitness That Every Person Can Embrace
Everyone across different walks of life is going minimalistic. Whether you check the fashion trends or the furniture at home, simple is dominating. So, why complicate your choice of exercises? According to fitness experts, engaging in simple exercises helps people to focus on the important basics in moving towards their goals. Further, those athletes and fitness enthusiasts who use fitness gear like letrozole mr pharma can also realize greater results with minimalistic exercises. So, how does one approach this issue? Let us see the best way to go about it.
Minimalistic Approach to Cardio Workouts
The bigger role of cardio workouts is to boost metabolism and facilitate the growth of muscles. Sometimes, people go for HIIT, which combines cardio and strength workouts. However, this may prove to be tough for newbies and people seeking to go minimalistic.
If your focus is to make it simple, then you ought to plan better and focus on the workouts that increase metabolism by taking advantage of all muscle groups. The most appropriate choices in this case, which every fitness enthusiast will recommend, include lunges, squats and push-ups.  Additionally, one can take advantage of calf raises and bicep curls, which are considered to be light in intensity and possible options for every person. Most of these cardio exercises are comparable to everyday activities in which people typically engage.
Minimalistic Approach to Strength Training
Strength training is a focus for most athletes out there. The challenge comes when they try to overdo it and then lose focus within a short time. One good thing about minimalistic workouts is that they keep you on track consistently. The priority here should be to exercise the large muscles using simple workouts like presses and push-ups. Squats, rotation workouts and stretches should also dominate the schedule at any single time. Any workouts should never go above 15 reps per set. If you are not sure which minimalistic strength training to do, consult a professional fitness trainer.
Minimalistic Approach to Weightlifting
Even athletes and bodybuilders can use a minimalistic weightlifting approach. Research shows that well-toned and big muscles are not the result of weightlifting too much. It all calls for better planning. While you might not compromise on the deadlifts, chest workouts or dumbbell squats, the key is in the amount of weight one lifts.
When completing a minimalist weightlifting session, you must start with some warm-ups, which prepares the body for the real workout. Some of the best warm-ups include jumping jacks and various stretches as advised by the tutorial or the fitness trainer. Lifting is better when one does not subject the body to excessive weight, which can stress the nervous system anyway. Instead of adding more weight than your body can handle, focus on the number of reps and sets.
Conclusion
Minimalistic workouts are doing a great job when it comes to training for both men and women. The level of moderation allows one to focus more on the areas where results are needed. You can embrace this approach today whether you are new or seasoned in training.
(Visited 1 time, 1 visit today)