Uganda Christian University (UCU) 'Shower' SEXTAPE Goes Viral, Lecturers Involved
By Our Reporter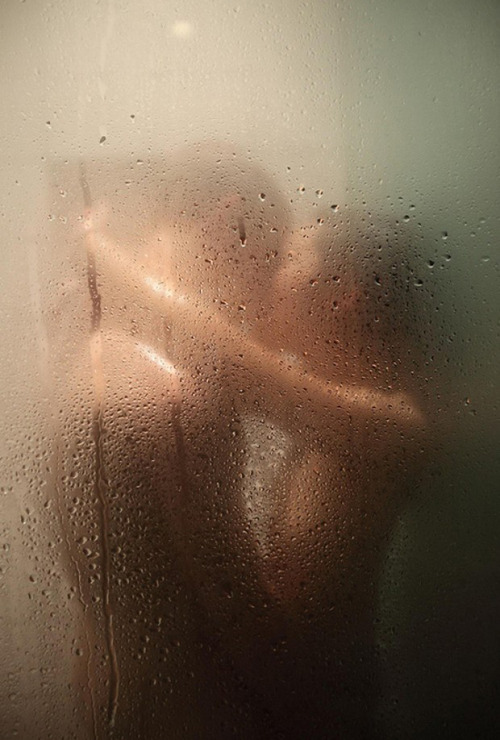 What started as simple sexual fun in a UCU hostel has today evolved into the most viral sextape from a Ugandan University. It's even more amazing that the sextape was produced by UCU, a University considered to be the 'most disciplined' according to parents. Oh so they think?
Even though this is not the first sextape from UCU, in fact it's the 102nd according to statistics. However, it's the sextape that's gone most viral. It features a video director who is responsible for producing the great visuals. The actor and actresses do the action in a shower area of sorts, with soap lather all-over their bodies as they try out different sex positions among which is a doggie and a stand-up position.
We must confess that the girl had the ultimate body even though her boobs were not something to get so amazed at. She keeps moaning at intervals as the director cheers her to bend over and let the guy penetrate her deep. The girl also momentarily does a few twerks as water from the shower tub flows over her body.
BigEye.ug will be running a series that will feature all these sextapes on our website. Next in our series is the Komuntale sextape and a MUK sextape while the next UCU Sextape features two lecturers.
The main sextape runs for one hour even though the viral sextape runs for 3 minutes. With this sextape, it means that UCU currently leads the tables as shown below:
1. UCU—120 sex Tapes
2. MUBS— 101
3. KIU— 89
4. Nkumba—-80 (They released the first sex-tape way back)
5. MUK—70
6. KYU—0, 5 nude photos
7. Busitema, Gulu, MUST (These ones are yet to figure out the meaning of a sex-tape)
8. Others (Numbers not available)
About Shower Sex (Credit: Lovepanky.com)
Shower sex is exciting but it can be very uncomfortable if you don't know the right way to do it. Shower sex may seem like a lot of fun. But anyone with a bit of experience would know just how uncomfortable it can be. Having sex in the shower is definitely sexy.
But it's only fun when you keep a few things in mind and avoid the things that can make having sex in the shower uncomfortable.
How to have sex in the shower:
Having sex under the shower is a lot more than just a new way to have sex. Shower sex is intimate and can help both of you feel closer and bond better. When you're under the shower with your partner, you don't always have to think of sex.
Both of you can lather each other up with a loofah and spend a while talking and relaxing after a long day at work. As turning on as having sex under the shower can be, it also creates an emotional connection between you and your partner.
Now and then, both of you may not be keen to have sex after a tiring day. At times like these, getting under the shower can be the best thing to rejuvenate yourselves and feel grateful for having each other.
Having sex in the shower can be an unpredictable experience. It can seem like fun when both of you are horny. But a few wrong moves on a slippery surface is all it takes to make shower sex uncomfortable and not worth the while.
Use these 9 tips on having sex in the shower, and chances are, you'll start to love shower sex all over again.
#1 Lather up:  Don't think of sex just yet. Get under the hot shower with your lover and lather each other up with soap, shampoo or even a slippery conditioner up to the neck. Just hug each other and relax in each other's arms as both of you use a loofah on each other's backs.
The woman can also sit on the guy's lap for a while and wrap her arms around him if there's enough space. Both of you will feel good in each other's arms, and at the same time, the slippery bodies will start to make everything feel more sexy.
#2 Give each other an oral: Even if you're not too comfortable with giving an oral to your partner at the end of a hard day, don't worry about it when both of you are under the shower. Running water always makes things feel moist, supple and fresh. And the best part, it won't be a one sided pleasurable activity anymore! [Read: Tips to make him go down on you without a push]
#3 Clean each other up: Lather up and run your hands over each other, paying more attention to those special regions. Before long, all the scrubbing and fingering will arouse both of you. Additionally, you could also use a hand shower or stand under running water and stimulate each other sexually.
#4 Share enough shower time: Don't hog the shower just because the water feels so warm and relaxing. Stand under the showerhead and make sure both of you get enough time under running water. Get this wrong and one person will end up feeling more cold and uncomfortable than the other.
#5 Foreplay in the shower: Watch yourselves in front of the mirror while fondling each other, with or without lather. Watching yourselves naked will always turn both of you on. It's like watching a sexy couple make out in front of you and making out in front of another sexy couple at the same time. Who wouldn't get turned on by that? Kiss each other under the shower as the water runs along your faces. The kisses will be wet, passionate and sexy. [Read: Top 10 sexual fantasies for men]
#6 Use a towel: Spread a towel on the floor. When you're making out in the shower, you'd want to feel comfortable and avoid slipping. And even if both of you get on your knees and cuddle under the shower or have sex, a wet towel can give your knees and butt the cushioning it needs to feel comfortable. And you won't have to deal with the cold floor too.
#7 The best positions: There are no best sex positions in the shower. What works for one may not work for another, depending on your own flexibility and the space in the bathroom. But some of the most comfortable positions under the shower include the doggie style where the girl gets on her knees and palms while the guy stands behind the girl, and when both of you stand facing each other and the girl places one leg a little higher on a wall or a firm rest.
Additionally, the girl can also lie down under the shower with the knees bent if there's enough space, and the guy can get on top like in the missionary position. Another safe position to use is when the guy sits on the towel with his legs straight in front and the girl sits on him and faces him. At the end of the day, it doesn't matter which position you choose as long as you avoid those cramps and slippery situations. [Read: 50 sexy kinky ideas to try in bed]
#8 Hold on to something: Always make sure you've got a firm footing. It's very easy to slip on a watery surface, especially when your mind's occupied with sex. Don't rest your foot on anything you think may not take your weight. In fact, it would be best to avoid resting your foot or body against anything that's not as safe as a wall or the ground. And always remember to keep any slippery objects like soap bars away from your feet. It's better to be safe than twisted and sorry.
#9 Don't change positions too fast: Having sex in the shower is meant to be exciting, not comfy. Just like a quickie, it's something that'll give you a sexual high but not the cozy warmth of your bed. Enjoy the sexual high, but avoid constantly changing positions. Stick with one unless one of you get a cramp or feel uncomfortable. Don't fidget around or move about a lot. Pick a position and spend a few minutes at it in the shower. You'll enjoy having sex in the shower a lot more this way. Try too many things and you'll kill the mood.
As a final word, we have kept the names of the people behind the sextape secret since exposing their names will result in an immediate expulsion by the University. For the sake of the Parents, BigEye.ug promises to keep the names secret. The only clue is that they are UCU students, with one of them offering Law and another offering Procurement and Logistics. The Girl on the other hand does part-time modeling.
"[katogoaward]"
(Visited 9,211 time, 1 visit today)
8 Dumb things to avoid on a date
Who hasn't tossed and turned in bed the night before a big date trying to account for all the things that could go wrong?
There's nothing you can do about those things — which makes it especially important to get a grip on factors you can control, the self-inflicted catastrophes that are avoidable with a little sensitivity and awareness.
Here are eight dumb things to avoid like the plague:
1. Waiting and waiting and…: Write this down: There's no such thing as a perfect man or woman. While you wait for one to appear, lots of people cross your path with whom you could have a perfectly good time — and maybe even fall for.
2. Texting at the table: Imagine you're looking forward to dinner alone with someone you find attractive. You show up at the agreed upon time, and he or she has invited 12 others to join you — parents, siblings, coworkers — and given them permission to interrupt your conversation at any time. Ridiculous, right? Put. The phone. Down.
3. Flirting with the waiter/waitress: If you're in the market for romance, it's natural to have your antennae up and alert for possibilities wherever you go. But when on a date, turn off the radar and focus your undivided attention on the person — and potential partner — right in front of you.
4. Taking "casual" too far: It's probably a good thing that society has eased up on the strict formalities of dating when our great-grandparents were young. But relaxed standards are no excuse for laziness. Don't just "hang out." Use your imagination to plan something fun and different. Don't dress like you just came from the gym — put some effort into looking (and feeling) sharp.
5. Ignoring common courtesy: Some of those "antiquated" rules for dating, however, deserve a second look. In rejecting concepts like "chivalry" and "decency," we've robbed ourselves of potent romantic opportunity. Discover for yourself how attractive old-fashioned good manners can be.
6. Talking more than you listen: Some people treat a date as an opportunity to reveal — in great detail — how fascinating they are. Make it your mission to do the opposite, to discover your date's hidden dreams, talents, and goals. Give them the gift of being the fascinating one for a change — and they'll remember you for it.
7. Breaking the (dating) speed limit: While it's possible to cause problems by going too slow, the most dramatic crashes happen because you've hit the gas too hard, too soon. That's when you're most likely to confuse sexual sizzle with true love, or to ignore warning signs that the road ahead may not be as smooth as you hoped. Slow down and (safely) enjoy the journey.
8. Getting too personal, too soon: In most cases, the person you are dating is — or was until recently — a complete stranger to you. They don't need to know your secrets, phobias, childhood traumas, medical issues, and most embarrassing moments right out of the gate. Establish trust before you open up about everything.
Source: eHarmony.com
(Visited 9,211 time, 1 visit today)
15 Ways to be the person others want to date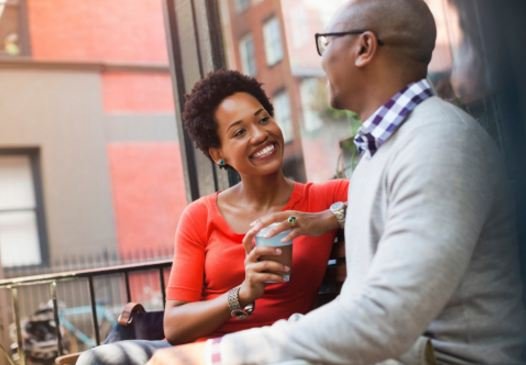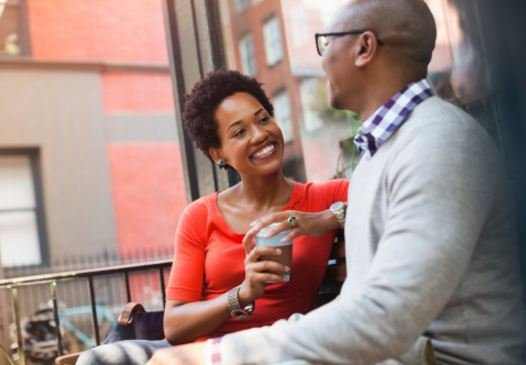 You may want more dates … or you may want better dates. You probably want dates with people who have the potential to be the love of your life.
Whatever the case, it's wise to pause and ask if you're doing all you can to attract the best.
To be sure you're the kind of person other people can't wait to go out with and keep going out with— here are some things to think about…
1. Act "as if …": If you knew you would meet someone amazing this week, you would probably dress a little nicer and smile more. So do it, because it just might happen.
2. Make yourself feel attractive: Read a self-improvement book, buy a new outfit, get out and exercise, update your look—when you feel attractive, others will find you more attractive, too.
3. Initiate a growth spurt: You will be far more captivating to the opposite sex by continually growing, developing, and moving your life toward a big goal.
4. Check your must-have and can't-stand lists: Those lists you made to evaluate potential partners are a good place to evaluate your own attractiveness.
5. Love yourself—so you can receive love from someone else: Don't roll your eyes, this is so true! Having a healthy self-regard, and feeling comfortable in your own skin, sends a powerful message that you are ready to give and receive love.
6. Live with purpose:  Everyone wants to be around a person who loves life and lives it fully. Discover what inspires and energises you, and go for it.
7. Project confidence:  Since self-confidence is contagious, you'll boost your odds of finding a partner if you become convinced deep down that you have a lot to offer.
8. Detox your emotional life:  Toxic emotions — bitterness, regrets, shame — have a way of leaking out into actions and attitudes. Do whatever you can to work through damaging feelings.
9. Tell it like it is: Everyone appreciates a straight shooter, with no hidden agendas or sales pitches.
10. Let your enthusiasm pour out: Which would you choose—a date who has low energy and seems indifferent, or someone who is upbeat and optimistic? So would your potential dates.
11. Skip the snarky banter: Modern humour leans heavily on sarcasm and cynicism, which may work for stand-up comics and late-night TV hosts, but not so much for potential lovers.
12. Maximise your God-given assets: Look for ways to develop and utilise your talents.
13. Know where you're going: If you don't have a solid direction for your life, work hard to develop one.
14. Show genuine interest: Everyone has a story to tell and a desire to be heard. Make the other person feel worthy of your undivided attention. (Put the phone away.)
15. Leave exes out of the conversation: You've heard it before, but it bears repeating because it's such a common complaint: No one wants to hear all the terrible details about your exes!
Source: Graphic.com.gh
(Visited 9,211 time, 1 visit today)
10 Tips on how to talk to a guy you like
Do you get all tongue twisted and shy when you talk to a guy you like? Do you find it hard to find the right words, and often come out with the wrong ones? Often, when we are trying to impress someone, we can get so nervous, that we forget all the things that we wanted to say. That's why having a few tips on how to approach and talk to a guy that you like can be helpful. If you are prepared for what you are going to say, then it will be much easier to appear confident and you will be less likely to clam up, or gush out all the wrong things. Take a look at these tips on how to talk to a guy you like. They might help you start up a conversation, the next time you meet someone really nice.
1. Remember, men don't really come from another planet
Despite all that you may have heard, men aren't really all that different from women. Try not to think too much about the fact that it's a man that you are talking to and try to forget some of those preconceived ideas you may have about what men are like. Men are just people, just like you, so relax and be natural, and you will find that they aren't half as scary as you'd thought they were.
2. Mind your P's and Q's
Most guys prefer women who are polite and good natured, so lay off the bad language and try to be genuine. It might sound a bit old fashioned, but most men really do prefer a woman to be a lady and they don't appreciate a girl who's trying to be one of the lads.
3. Use your smile
Another great tip on how to talk to a guy you like is to use your beautiful smile. People naturally feel attracted to happy people, so use that smile of yours to get, and keep, his attention. Don't grin manically him, that'll just scare him off, but do laugh at his jokes and look like you are in a good mood. Men just can't resist a girl with a beautiful smile.
4. Give him compliments
You are probably quite comfortable complimenting your female friends on their new dress or hairstyle, but have you ever complimented a man when you are talking to him? Men love to get a compliment too, but it's usually better if you stick to complimenting on his sense of humour, or his sharp mind, than it is complementing him in appearance.
5. Make eye contact
This is one of the best tips on how to talk to a guy you like. When you do talk to a guy, look him in the eye when you speak to him. When you make eye contact with a person, it shows that you are being sincere and you have nothing to hide. Try not to let your shyness make you look away from him, because that could be read as a sign that you are bored and you want to get away.
6. Be a bit mysterious
Don't reveal everything about you in one go because men like a little bit of a mystery and intrigue, it's another great tip on how to talk to a guy you like and make him want to discover more. If he catches you smiling for no apparent reason, for example, he's going to wonder what is amusing you. Leave him guessing and just say 'oh nothing", and his curiosity will get the better of him. The more questions you leave answered, without being annoying, the more he will want to hang around to learn more about you.
7. Don't judge about other people
Men really don't like to hear women talking badly about other people, so trying to start a conversation by criticising colleagues, or friends, is not a good move. If you are going to talk about other people, be positive, or, if you can't do that, keep your thoughts to yourself. Not only don't men like that kind of talk, you never know if the person you are being nasty about is a close friend of the guy you are talking to.
8. Touch him
The gentle, tender touch of a girl is something that few men can't resist. Research has proven that men become very attracted to a girl that touches him, so the occasional light touch on his arm, or a hand on the shoulder, will go a long way toward melting the ice. Keep it casual and appropriate and you will soon find that his interest in you grows.
9. Don't be afraid of short silences
Sometimes when you are talking to a man you will find that he pauses before he answers you. Don't be worried by this and don't but-in with more words. Guys do tend to think about what they are going to say more than women do, so he's he probably just mulling over his response to your last comment.
10. Be yourself
The most important tip on how to talk to a guy you like, to bear in mind, is to be natural and be yourself. Relax, calm down, and try not to your nerves get the better of you. If you are genuine and honest, you will put the guy at ease and he will feel more comfortable talking to you too.
Source: Modernghana.com
(Visited 9,211 time, 1 visit today)