UG Hip-Hop Awards 2017: Here's the full list of nominees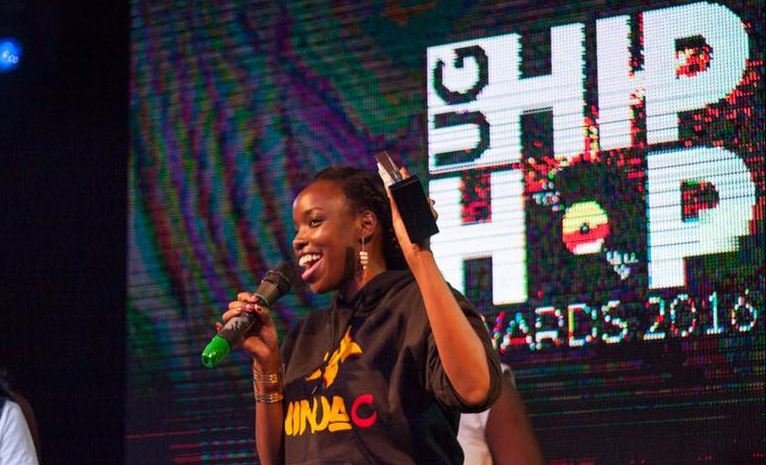 The UG Hip-Hop Awards 2017 nominees have been unveiled. Check out the full list of nominees below:
Male Rapper Of the Year
•Pryce Teeba
•Mun*G
•Fefe Busi
•Byg Ben
•Gravity
Female Rapper Of The Year
•Fasie
•MC Yallah
•Shirley May
•Ninja C
•Malika
Album Of The Year
•African Childhood Stories – K.S.L
•Last Breed – Mickey Solo
•Something From Nothing – 92XL
•Tutambula Na Bitambula – Bigsam
Song Of The Year
•Bust A Shot – The Mith ft. Nutty Neithan
•Mpambana – MC Yallah
•Bobi Wine – Pryce Teeba
•Zagwa – Amani Amanigger
•Buli Kiro – Play01 & J-Wats
Producer Of The Year
•Baru
•Nase Avatar
•Aethan
•Josh SB
•Simon Elly
Inspirational Song Of The Year
•Power – Mal-X
•I Pray – Brooks
•Kyendiba – NTM
•Buwanguzi – Fenrico Lugga
•My Jesus – Derrick Tha Priest
Video Of The Year
•Rather Be With You – Atlas Da African
•God DNA – Josh SB ft. Ruyonga
•Vuqa Cypher
•Kuba Engalo – Jora MC
•Rider – Navio
Collaboration Of The Year
•Vuqa Cypher
•On The Wings – Mal-X, Suspekt & Agee
•Uhangosasa – Byg Ben & Keko
•Mudaala – Aethan, Tucker, Keko, JB
•Nvuga Kampala (rmx) – Pryce, Delboy, Play01, Mickey Solo, Habo, Flex D'Paper
Mixtape Of The Year
•Not For Sale – Flex D'Paper
•Xtension – Lagum
•Blind Faith Mixtape – Opu KobokoBoy
•Bunyoro Ha Map – Crazie Wispa
•Rap Holds A Fascination- Stylus
Lyricist Of The Year
•Brooks – I Pray
•St. Nellysade – 2016 Rap Up
•Suspekt- Finally Found
•Stylus – New Level New Devils
•Keya Nemesis – Bad
Sweet 16 (Verse Of The Year)
•Nvuga Kampala – Play01
•6am in Nairobi – Flex D'Paper
•Vuqa Cypher – TimothyCODE
•Shabba (rmx) – Tucker HD
•Lens On – Barna
Rookie Of The Year
•Fik Fameika
•Lagum
•J-Watts
•K.S.L
•JK Lubanto
Diaspora Rapper Of The Year
•J Baller
•L.I
•Double S
•Strap
•Papastone
Central Rapper Of The Year
•Keya Nemesis
•Fik Fameika
•Da Agent
•Fefe Bussi
•St. Nellysade
Northern Rapper Of The Year
•Opu Kobokoboy
•Gbaraspoken
•MC Wang Jok
•Ken Lee
•Toobi Smallz
Eastern Rapper Of The Year
•Pyramid MC
•1Rail
•Buka Chimey
•Benjamin Prince
•Leumas
Western Rapper Of The Year
•Amani Amanigger
•T-Bro
•Crazie Wispa
•Slenda MC
•Trigga Trigga
Rap Fusion Of The Year
•Big Bumpa – Kemishan & Mun*G
•Can't Put Me Down – St. Nellysade & Nutty Neithan
•Tumunonye – Navio
•Kapanka – Bantu Clan
•Someday – Phila & Radney
Deejay Of The Year
•DJ Crim
•Tha Dropout
•DJ Slugface
•DJ Slaughter Elly
•DJ Cacie
Media Personality Of The Year
•Mr. Skillz (XFM)
•Stephan (Sanyu FM)
•Toni Blayze (Magic FM)
•Forever MC (Magic One TV)
•Byg Kahuna (Hot 100FM)
(Visited 1 time, 1 visit today)
Pastor Wilson Bugembe receives standing ovation at his first ever comedy store appearance, crowd asks for return leg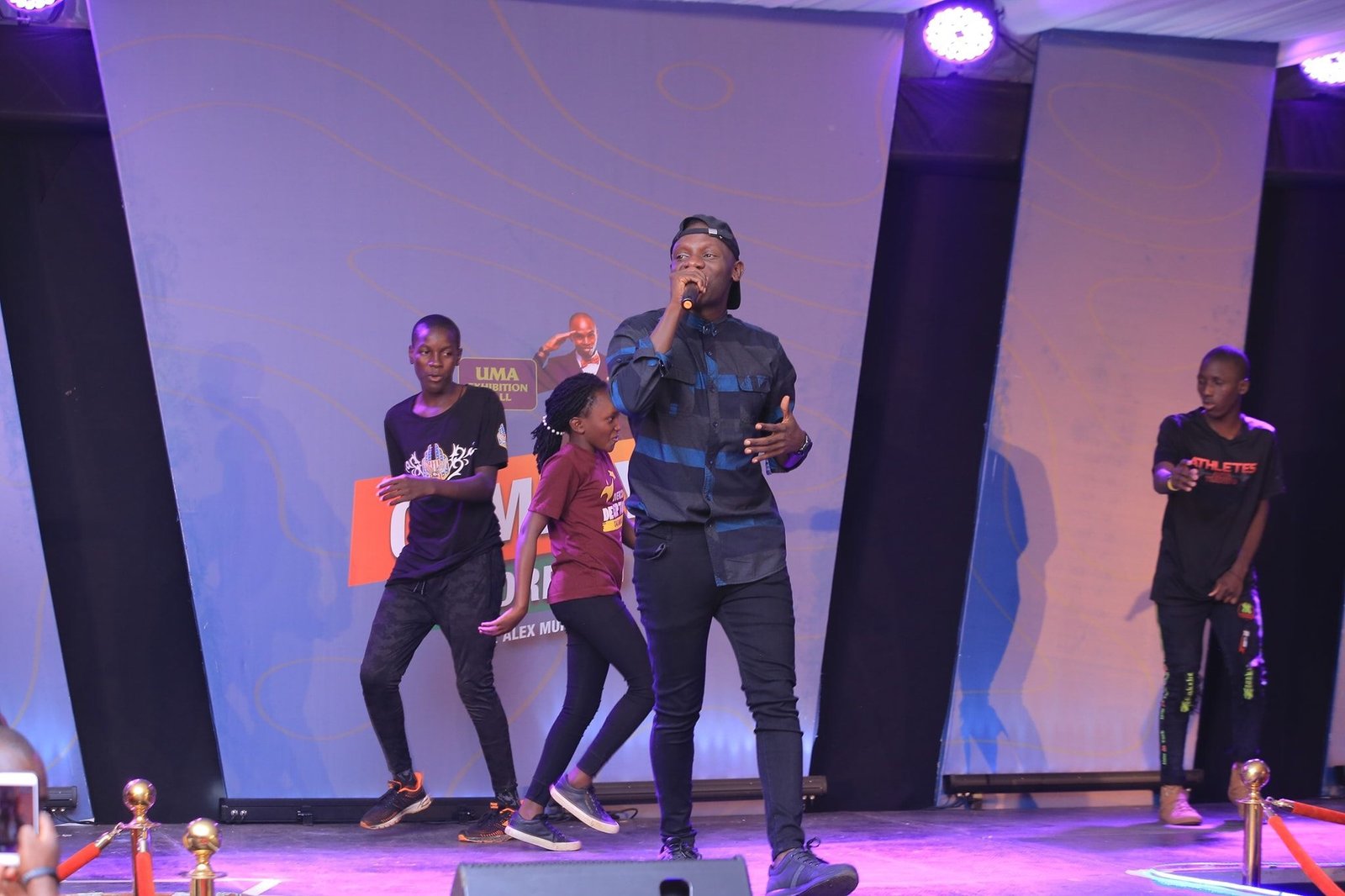 For the first time ever Pastor Wilson Bugembe who doubles as a singer Graced Alex Muhangi's comedy store for the weekly show at UMA. Unlike all previous shows, last nights show was different. Pastor Bugembe made both believers and not so much church people stand on their feet throughout his entire exhibition as he sang through most of his songs.
The crowd that so much turned up for the gospel singer kept on their toes wondering what the singing pastor had in store for them. A usually delivering pastor did not disappoint as he stepped on stage and later went into the standing crowd performing his ever loved songs.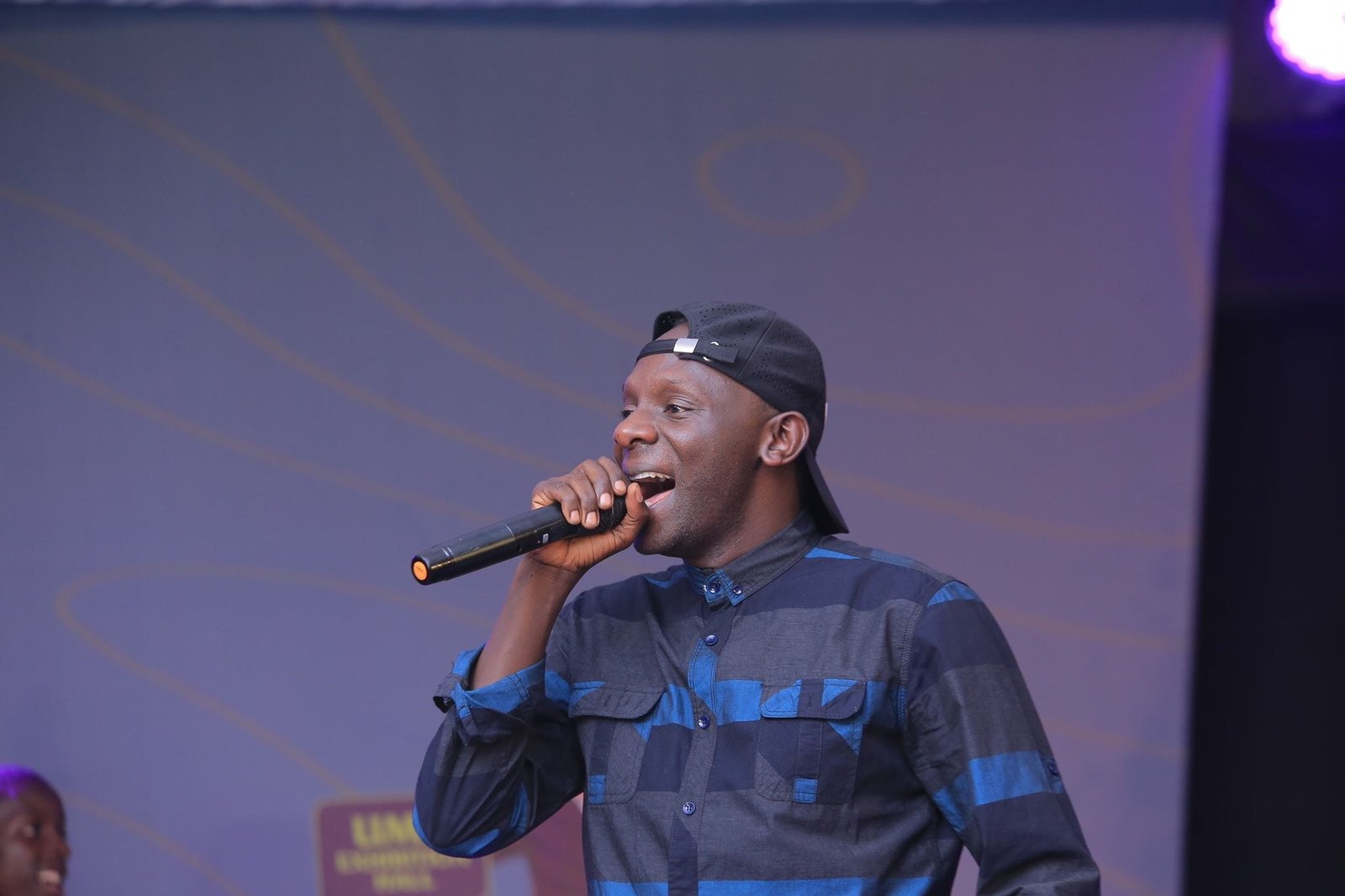 Towards the end of his exhibition, the crowd asked for his Omwooyo song that he did not expect the crowd at UMA loved so much. He performed it with all hands in the air for the crowd that worshipped along. Pastor Bugembe prayed for the crowd and Alex Muhangi before introducing a group of young people that he got off the streets and now takes care of at his Nansana based church. Comedy Store audience asked he returns soon since they did not get enough of him.
The night show also featured, Spice Diana, Tonix and Chozen Blood who equally put up an exciting exhibition.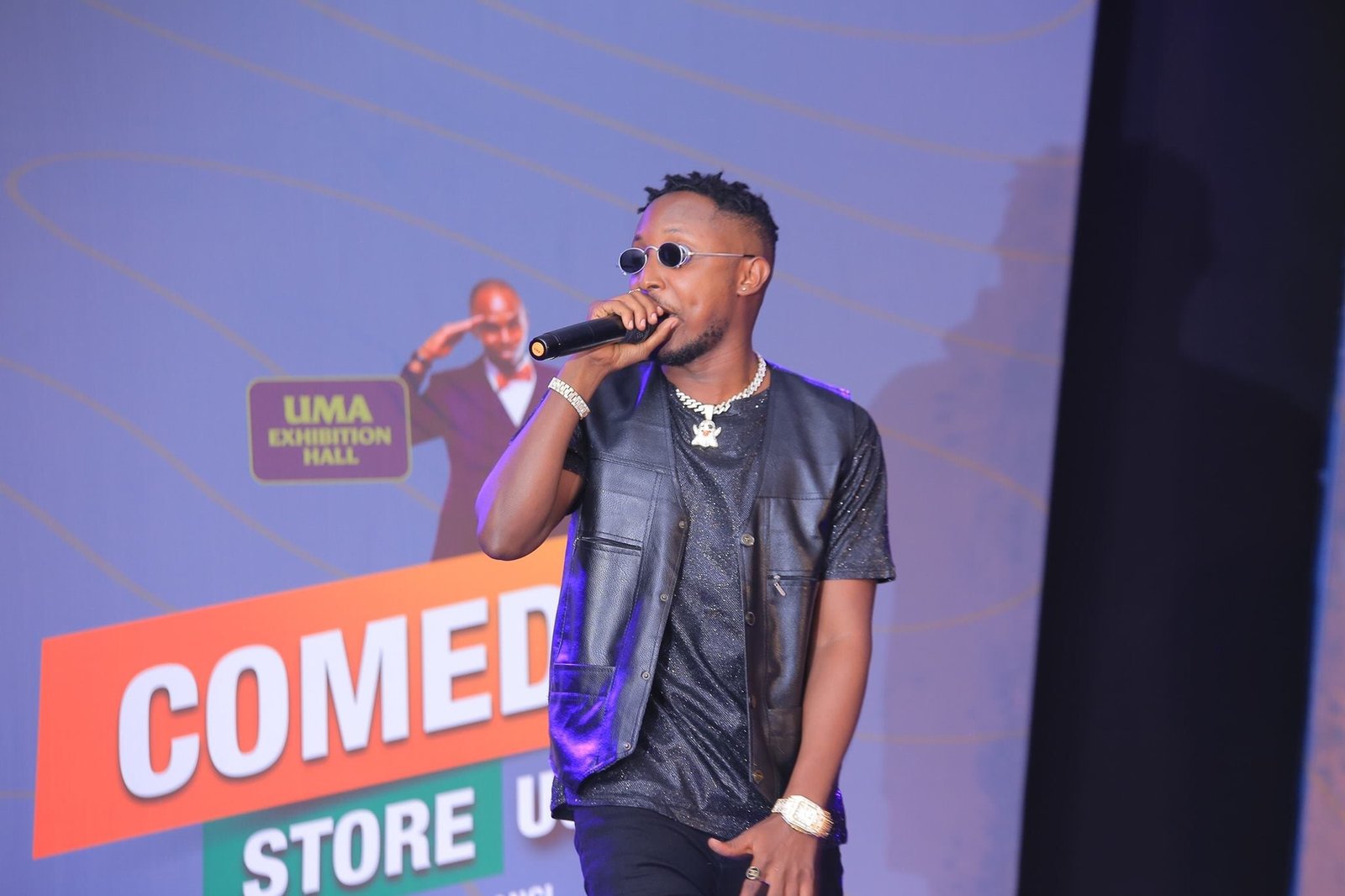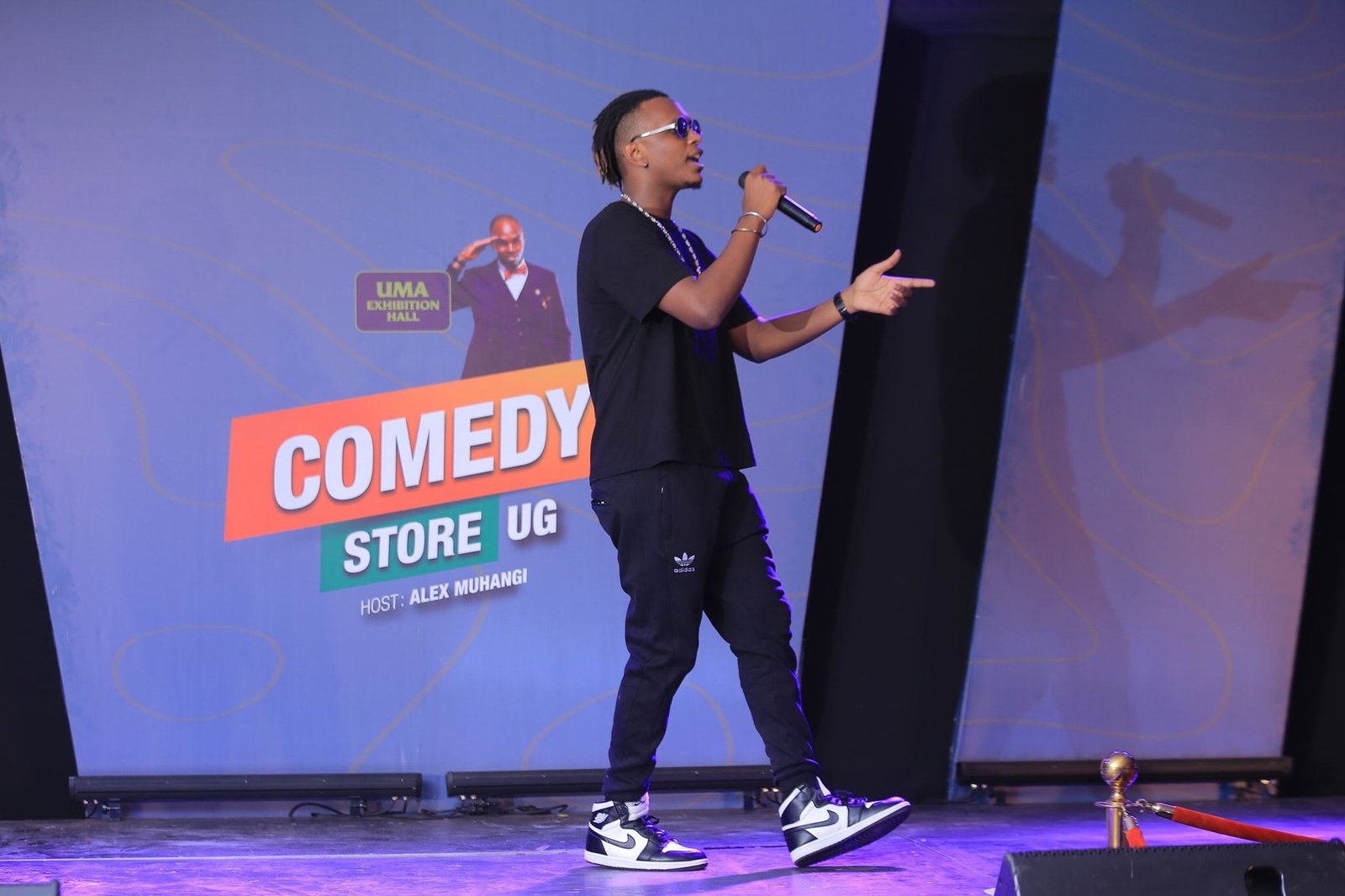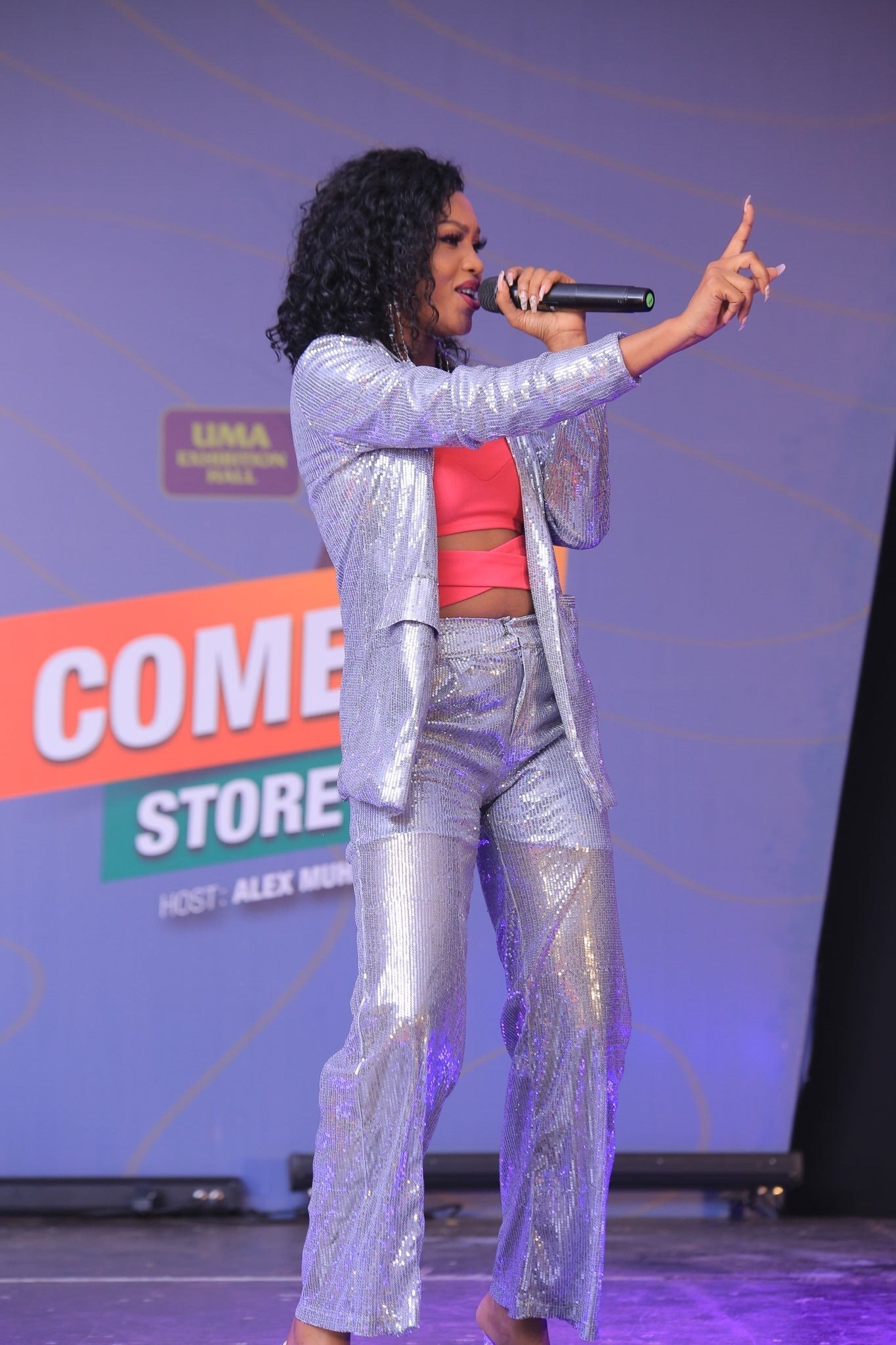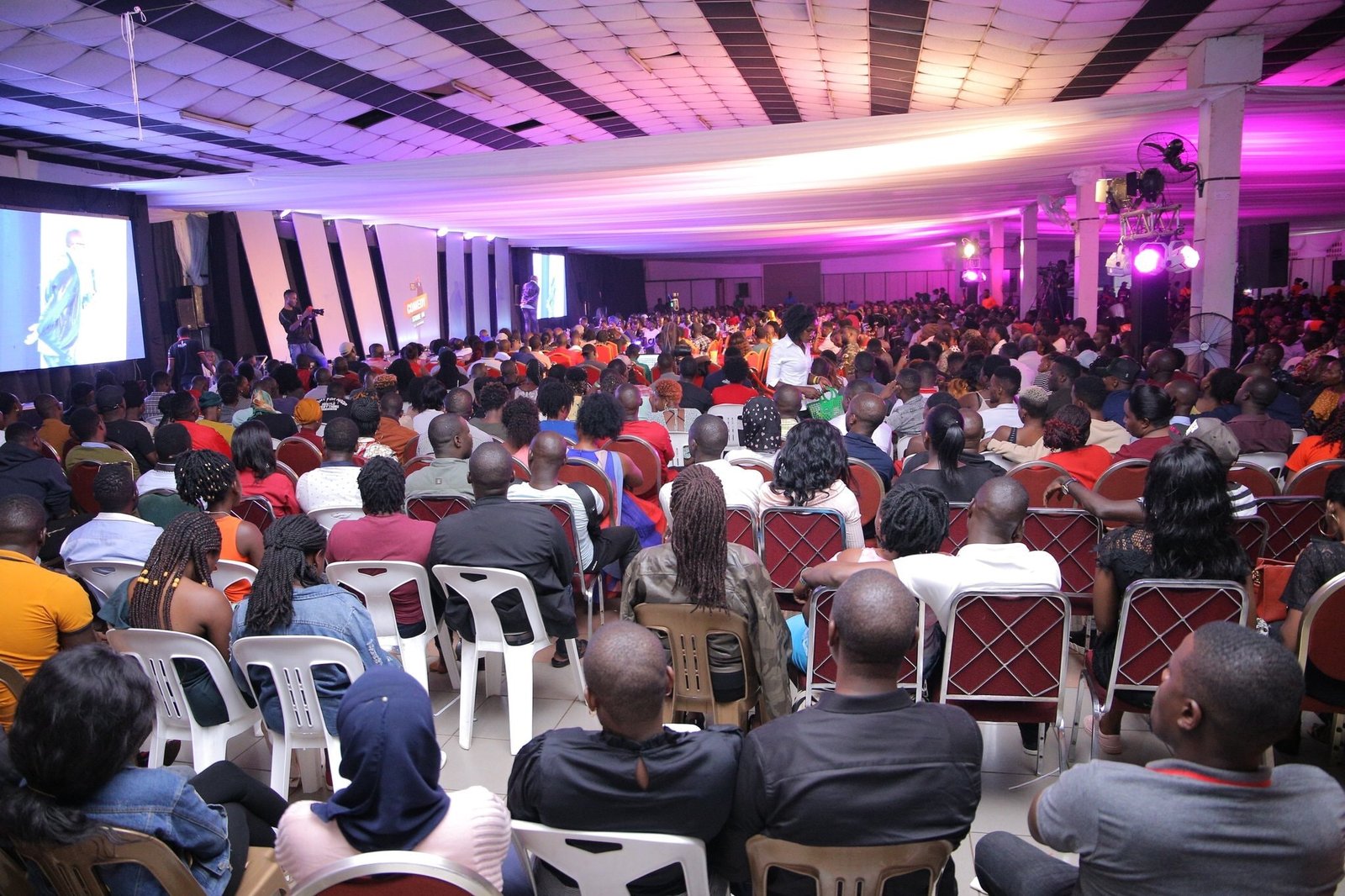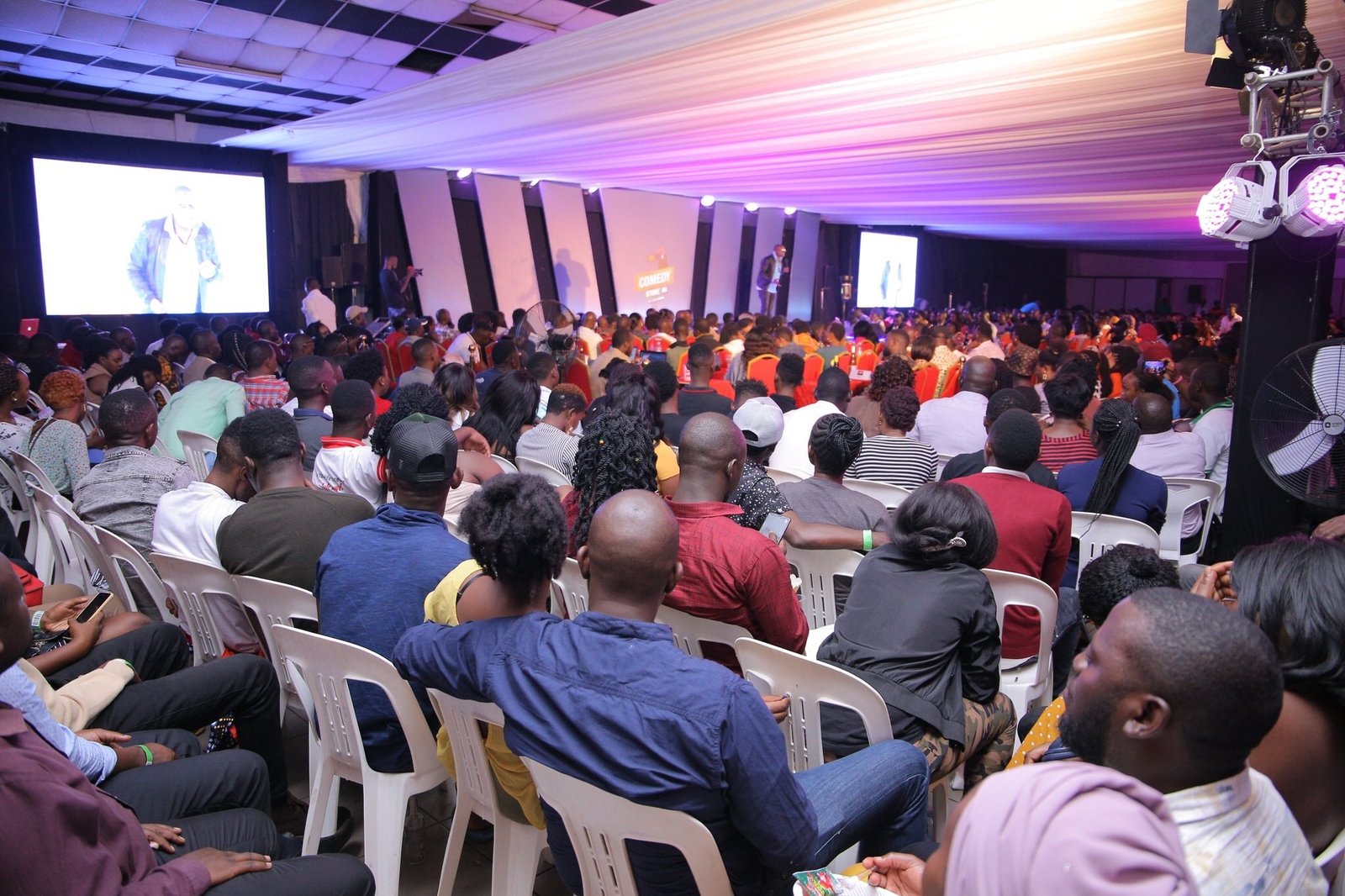 (Visited 1 time, 1 visit today)