Top Ten Ugandan Bloggers Who Influence The Nation
By Ian Ortega
1.Edward Echwalu (Photographer)
Gone are the days when photography was left to school drop-outs. Echwalu is one of those bloggers who changed the Ugandan thinking about photography. He was 1st Runner-Up, CNN Multichoice African Journalist of the Year Awards 2012 (Muhammed Amin Photographic Award). He is a freelance photojournalist with Reuters and The Observer. His blog is popular in and out of Uganda. He tops the list of Ugandan bloggers. He is probably, the most talented and most professional photographer in Uganda.
Find him on www.echwaluphotography.wordpress.com
2. Leah Cherotich (Fashion Blogger)
She made her name as the first fashion blogger in the history of Uganda. Her blog under the tagline, Haute-mess etc and with the URL address www.leahcherotich.com has grown to become one of the Ugandan trend-setters in the field of fashion and design. Her concepts are original and she's an expert in her field.
3. Grace Nafuna (Entertainment Blogger)
She blogs about fashion, music to love, gossip and entertainment. Her blog, www.gracenafuna.blogspot.com is one of the most followed blogs in Uganda and it influences the trends in the country.
4. Daniel kalinaki (Social-Political Blogger)
The former managing editor of Daily Monitor continues to influence the political sphere through his blog: www.kalinaki.blogspot.com. Even though he's not as active as he used to be, his blog continues to receive traffic on past articles. He's definitely a major voice.
5. Drew Ddembe (Social-Political Blogger)
He rose to fame following his exchanges with Nina Mbabazi (the PM's daughter) through the 'letter to Nina' series and having replies from Nina with 'Letter to Ddembe.' He has no political affiliation but his views are always the backbone of many political ideologies in the country. He blogs under the tagline of Drew Ddembe's musings on www.ddembe.wordpress.com.
6. Timothy Kalyegira (Political Blogger)
This avid Museveni critic who was once arrested for his rabid criticism of the president and other government policies has grown into a brand name in the online world. With his www.dispatch.ug he's a force to reckon and he influences the Ugandan citizenry with his thoughts. His first blog, Uganda records online was hacked and closed down by the government.
7. Ernest Bazanye (Humour Blogger)
Just like his blog says, this satirist's blog is about Lies, treachery and sundry deceits. When it comes to this field of comical 'writivisim', only people like Harry Sagara can try to compete with him. He enjoys his huge following on www.bazanye.wordpress.com
8. Charlotte Beauvoisin (Tour and Travel Blogger)
She runs the blog; Dairy of a Muzungu. Her Uganda travel blog documents her adventures in the country as she comes in touch with nature and the environment as a whole. She is the most respected in this field for the case of Uganda. Her blog is www.muzungubloguganda.com
9. Sheila Gombya (Gossip Blogger)
She's all about gossip in the Ugandan entertainment website. And she does it so well on her blog www.sheilagombya.blogspot.com. She's followed and her gossip usually makes it to many Ugandan Daily Newspapers.
10. David Tumusiime
This Daily Monitor columnist runs a popular blog 'Mad and crazy' aka www.madandcrazy.blogspot.com. He is all about life stories, wonderful cut-across social stories and sometimes, political stories. His blog is worth a read and it's very informative and he takes it so serious.
We have given you the top 10 Ugandan bloggers, which Ugandan bloggers do you follow and why?
(Visited 9,695 time, 1 visit today)
Jose Chameleone speaks about his wife's alleged nudes.
While the internet woke up to pictures of celebrated singer Jose Chameleone's wife baby shower pictures that were received with mixed feelings, husband and singer Jose Chameleone has come out and commented on his wife's alleged nudes.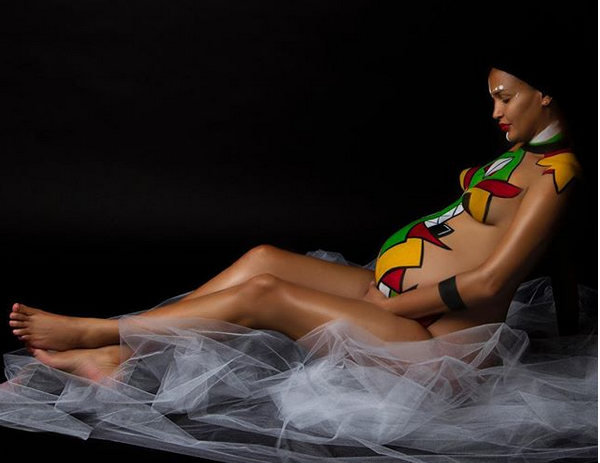 Through his Instagram, Chameleone complimented his wife with the same circulating picture and captioning "Great piece of Andreon Atim"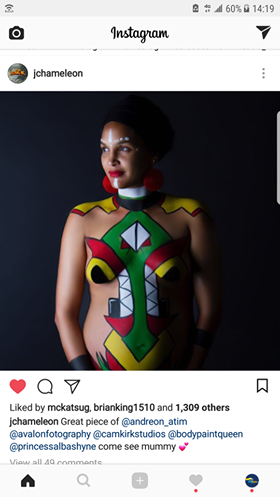 Daniella is currently in the states where she went to deliver the couple's fifth child.
(Visited 9,695 time, 1 visit today)
Photos: Spice Diana and manager open new studio.
on rampage female singer Spice Diana is over the moon after her and her manager Rogers Lubega opened up their own studio in Makindye Luwafu. The studio has been named 32 records after her song and slang that trended after her NTV Mwasuze mutya show.
In her statement she posted "My first project at my MUSIC STUDIO 32 RECORDS. Another dream achieved. Thank you Lord, the way you're too good to me scares me. Bless the work of my hands. Launching it so soon, can't wait."
(Visited 9,695 time, 1 visit today)
Bryan White and King Michael Face UGX 210 Million Lawsuit Over Torture of Lucky Costa.
By Our Reporter
Lucky Costa aka Simon Mukasa stands a chance of walking away with UGX 210 million should court rule in his favour. On Tuesday 20th March 2018, Lucky Costa through his lawyers Muwada and Company Advocates served Bryan White and his employee, King Michael with an intention to sue.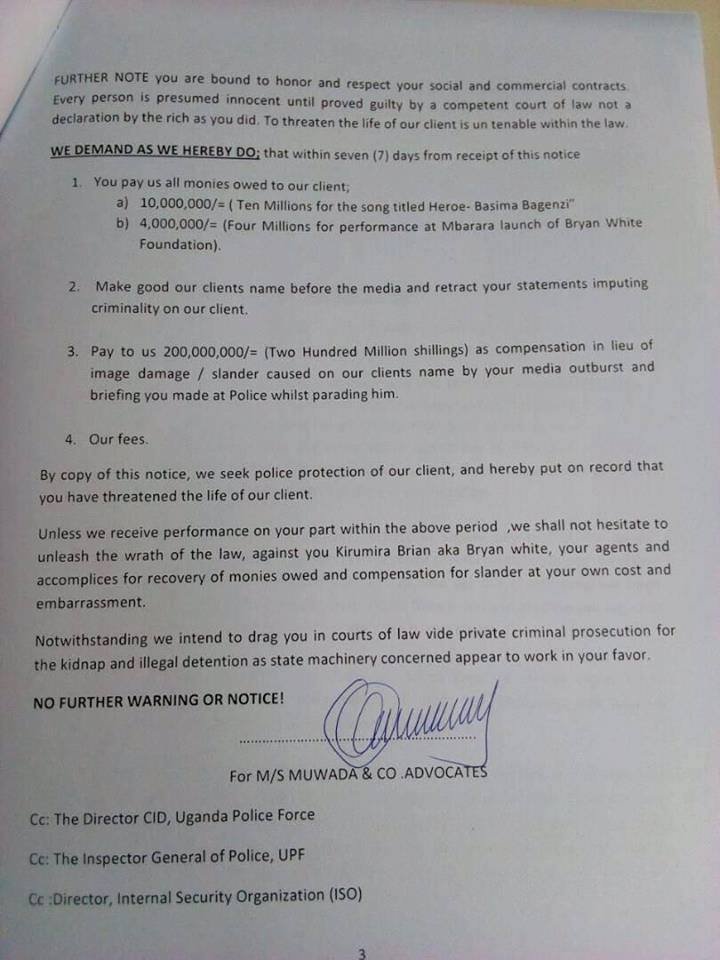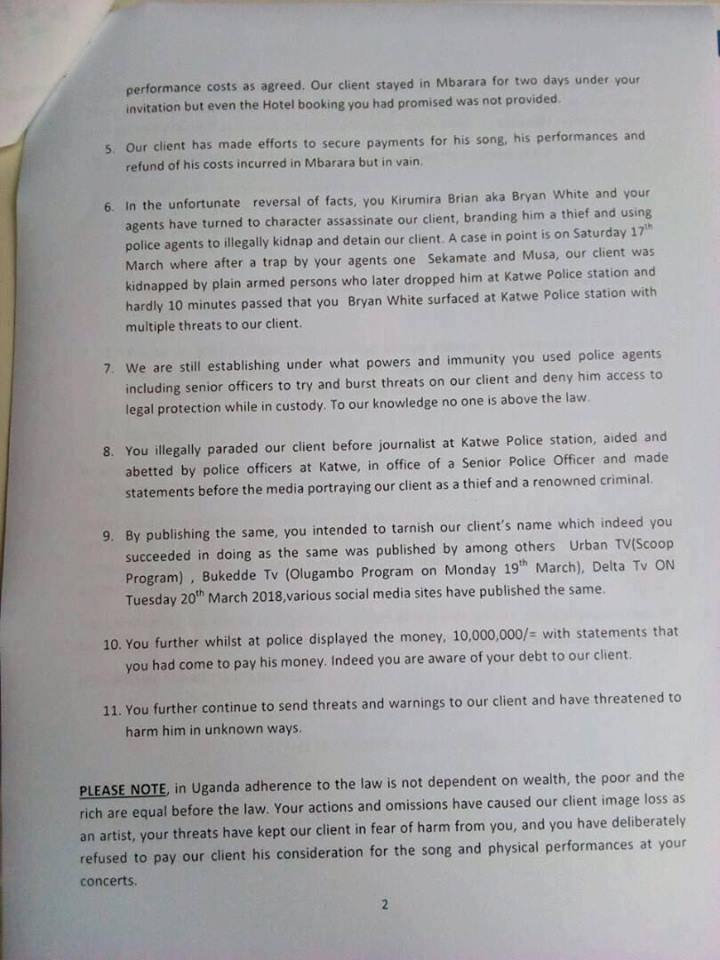 In it, Lucky Costa asks that Bryan White immediately pays up UGX 10 million for the song he produced and wrote in praise of White. Costa also asks that he be paid 200 million for damages caused to his name. He claims he was tortured and his reputation was greatly injured. Lucky Costa has placed conditions over which Bryan White will survive facing court and suffering the full wrath of the law.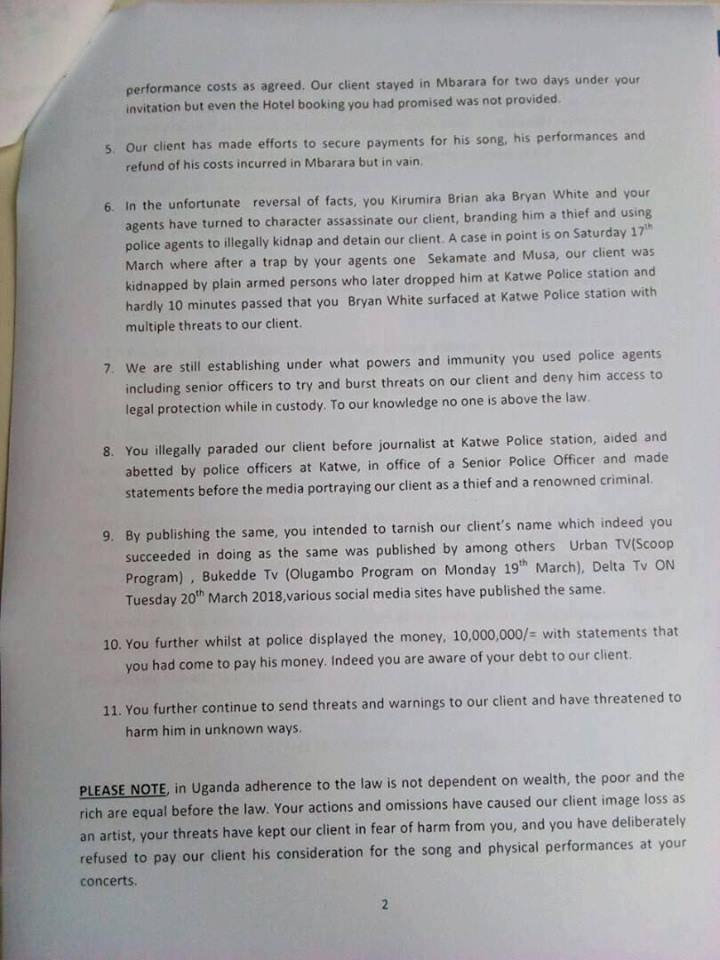 One of the conditions involves a public apology by White to Costa. That the public apology should be made on the podium.
(Visited 9,695 time, 1 visit today)