Top 50 Hot Ugandan Collabos That Have Rocked Local Airwaves

Here is a list of Ugandan collabos that have enjoyed rotation on the local airwaves this year:
1. Otubatisa by Irene Ntale & Sheebah Karungi
2. Memories by A Pass & Lilian Mbabazi
3. Bikoola by Irene Ntale ft. Radio & Weasel
4. Follow my rules by Nutty Neithan & Mun G
5. Friendly match by Ziza Bafana & Zani Brown
6. Ndimukodo by Cindy & Navio
7. Kona by Pallaso & Spice Diana
8. Omulabye by Dr. Jose Chameleone & Sizzaman
9. Mbuuza remix by Eddy Kenzo & Geosteday
10. Don't Cry by Wizkid ft. Radio & Weasel
11. Shy Gal by Naila Ali & Ziza Bafana
12. Tompona by Leliah Kayondo ft. Radio & Weasel
13. Twatoba by Pallaso & Davido
14. Akati by Dr. Jose Chameleone & Serena Bata
15. Gwe Asinga by Fille & Ray Signature
16. Tubidemu by Fiona Nsuubuga & Ziza Bafana
17. Kwetegereza by Maro ft. Radio & Weasel
18. Tebakusobola by Pallaso & Weasel
19. Loyal by Eddy Kenzo & Patoranking
20. Nkulowako by Rema Namakula & Chris Evans
21. Only You by Dr. Jose Chameleone & Patoranking
22. Tononya by Desire Luzinda ft. Radio & Weasel
23. Wewawo by Sheebah Karungi & Ziza bafana
24. Remember by Pallaso & Dr. Jose Chameleone
25. Kigwa leero by Bobi Wine & Nubian Li
26. Clear by Pallaso & Rhoda K
27. Diana by King Saha & Roden Y
28. Sonyiwa baano by Catherine Kusasira & Fred Seruga
29. Sembera by Dr. Bitone & Fiona Nsuubuga
30. Nakumiss by Bobi Wine & Nubian Li
31. Nishike by Pallaso & Bennie Gunter
32. Woow by Pretty Glo & Fille
33. Mbilo Mbilo remix by Eddy Kenzo & Nioniola
34. Jambole remix by Kcee & Kenzo
35. Wind it by Andy Music & Big Trill
36. By Da Way by Diziza & Reazy
37. Dorah by Dan Flavor & Bitone
38. Sempala by Gravtty Omutujju, King Saha & Ziza Bafana
39. Seki by Dr. Hilderman & Iryn Namubiru
40. Sipapa remix by Young mulo, Navio & Mun G
41. Suzaana by King Saha & Shidy Stylo
42. Shake Your Body by Eddy Kenzo & Tip Swizzy
43. Nipe kifunguwo by Washington, Radio & Weasle feat Wizkid
44. Trouble Maker by Ekky & A Pass
45. Bimenya muttima by Serena Bata ft. & Radio & Weasle
46. Nkusaba by Geosteady, Eddy Kenzo, Kalifah Aganaga and Ffeffe Buus
47. Nakumiss by David Lutalo & Moreen Nantume
48. Mummy by King Saha & Samo Kagati
49. In my room by Melody & Ziggy
50. Sili Taaba by Mun G, Winnie Nwagi
Staff Writer
(Visited 1 time, 1 visit today)
Beenie Gunter strikes again in double releases

Gun Talk singer Beenie Gunter seems to habe started a new serie of his career. Going by his new momentum, the singer is on a music release rampage. Beenie Gunter has released two songs and also pledges that will be his way of releaseing music "Double release"
Beenie Gunter in his two releases has a single and a collabo featuring Lydia Jazmine. In No Letting go is another of the song song where fellow singer Jazmine is featured while Oliwa Dala is a solo project.
Both projects are doing well and enjoying massive play. Talking to the singer, he said "Been working on this for years and I am ready to go now. Both videos will be shot next week"
(Visited 1 time, 1 visit today)
TRIBUTE: Alex Muhangi carrying the Comedy Industry over years

Well, lets talk about a Ugandan comedian, sound engineer who worked with Fenon for more than 5 years before moving on as, director and host Comedy Store Uganda. As one of the pioneers of standup comedy in the English language in Uganda with Crackers, Muhangi always dreamed big even when others opted to quit being funny. 4 years back, Comedy Store premiered at Diner's Lounge (Now Lit LOUNGE) in Bukoto before moving to The 400 Bar in October 2017, and in January 2018 to date, the show is always at UMA Main Exhibition Hall in Lugogo Every Thursday.The Comedy industryAs a result of Comedy Store, many other comedy shows have emerged though they dont tend to last long, the one important factor is, Muhangi still and is always celebrated by fellow comedians for having created a platform that has earned them massive wealth and respect from the society. At his weekly show, with entrance as low as 20k, the Comedy store gives you a massive thrilling 7hours entertainment experience that's worth 50k. The show features a live band, comedy performances, talent showcases and ends with a performance from a guest artiste performance.New Comedy talentsThe show features a live band, comedy performances, talent showcases and celebrity musicians' performances. The show opens with the red carpet and Alex Muhangi interviews the day's performers and celebrity guests. Over the years, new talents have emerged and now house hold names in the comedy indsutry, thanks to the Comedy Store Uganda;MC MariachiTeacher MpamireKalela Alex OmusogaMadrat & ChicoRein and MaulanaJaja BruceCrazy UniversityGodi GodiSeveral top Comedians and acts from Africa have performed at Comedy Store including Eric Omondi, Nameless, Jaguar from Kenya, Arthur Nkusi, DJ pius, Charly n' Nina from Rwanda, and many others. Year in, year out every Thursday, ALEX MUHANGI swiftly continues Walking in his own 'COMEDY' Lane, being able to set up a show that brings together over 3000 people is not an easy job.
(Visited 1 time, 1 visit today)
Shocking: Chameleone already serving Ugandans, shipping 250,000 solar panels for rural Ugandans

While Jose Chameleone's intentions to lead Kampala as Lord Mayor after 2021 have just been known to the public, the singer and now cum Lord Mayor contestant had earlier last year started plans to make the city a better place.
We have learnt that the singer last year while on his tour in Europe bumped into WakaWaka CEO Maurits Groen and in their talks engaged him into venturing into rural parts of Uganda. "Chameleone last year asked Maurits Groen through his intiative to light up the world with Solar to provide same aid to rural part of Uganda." A source told us. It should be noted this was before he held any intentions to stand as Lord Mayor come 2021.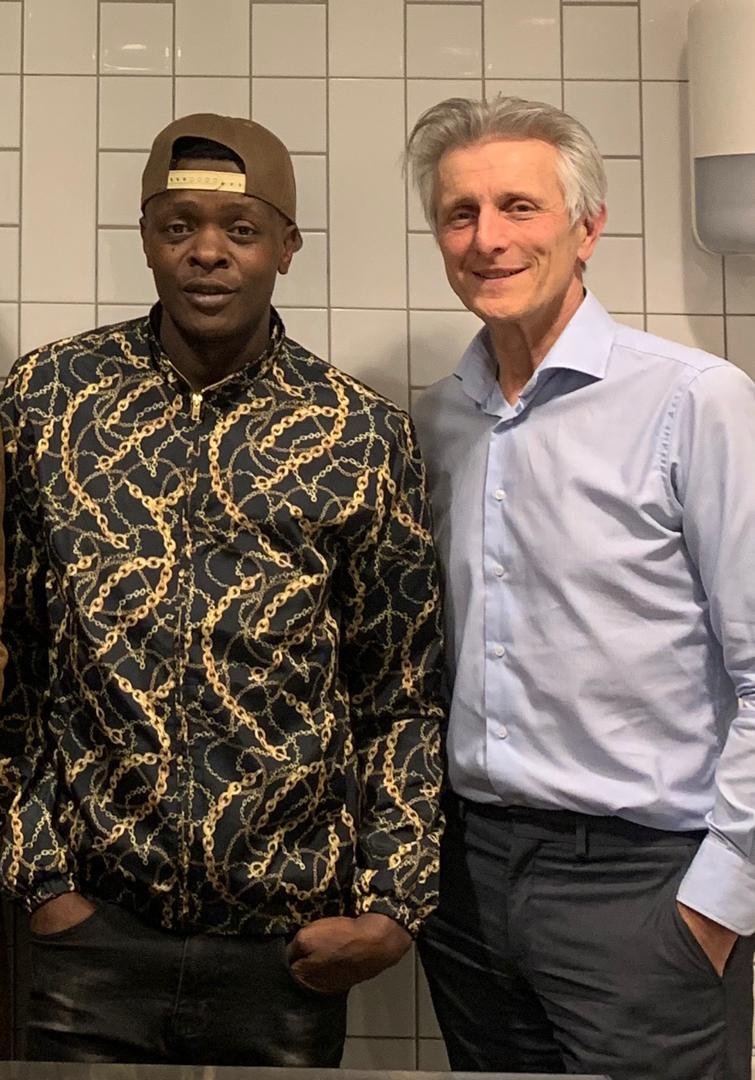 With his 2021 intentions clear now, Jose Chameleone is said to have successfully lured Maurits Groen into shipping about 250,000 solar panels to Uganda and intends to distribute them to needing Ugandans.
If this is Chameleone's plan, isn't a leader who looks further than depending on own country economy a better one? Chameleone seems to be a leader of opportunities
Who is Maurits Groen?
Maurits Groen is a Dutch communications consultant, activist and entrepreneur who deals with environmental and development issues. Groen is known as an advocate for sustainability, initiator of sustainable coalitions and founder of companies.
He is the founder of WakaWaka a global social enterprise that developed and sold portable solar products for people without access to electricity. The company was founded in 2012 by Maurits Groen and Camille van Gestel. WakaWaka means "shine bright" in Swahili. For every WakaWaka purchased, a solar light was donated to a family living without access to electricity.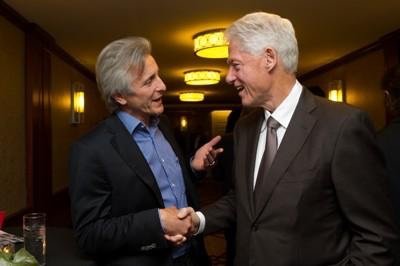 (Visited 1 time, 1 visit today)