Top 5 ideas for the office end of year celebration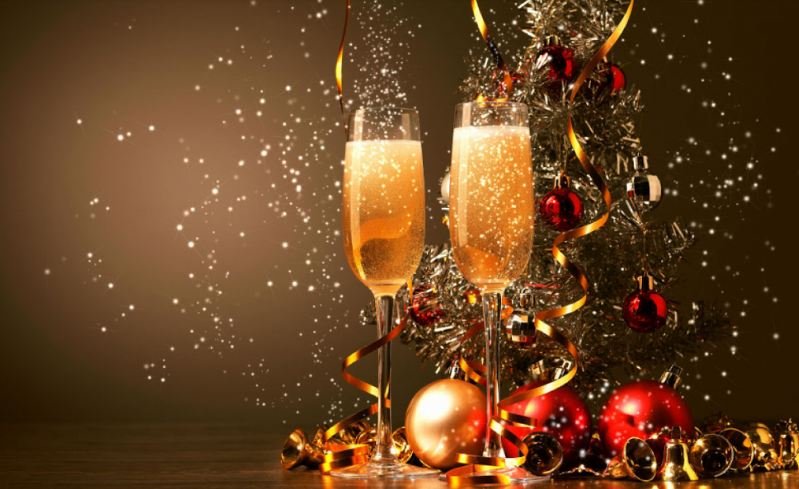 By Cynthia Tumwiine
The end of year frenzy is upon us, which means that preparations in most organizations are already in high gear. The Christmas trees are going up, lights have been set up, ornaments have been hung and budgets have been made with everyone in the company eager for an end of year celebration. After 365 days of hard work, it's always nice to reward your team with a treat before everyone heads off to be with their families and friends for Christmas. Here are top 5
ideas of what you can do.
1. End of year party
This one is a classic plan for most organizations. The end of year Christmas party involves food, drinks, music and dancing and allows employees to interact freely and shake off the year's stress. It also allows the administration to find out in a casual way how the year has been and what they can do to improve in the year to come. Please be warned about the one office drunk who never puts his glass down and the overly flirtatious individual who uses this as a chance to "mix and mingle".
2. Work retreat
This is another idea that has become very popular in the last few years. Despite being expensive, if planned well a corporate retreat could be the perfect way to wind down the year. There are so many beautiful locations in Uganda and even Kampala itself where you can head to as an organization and get time away from the office to bond and destress from the year's pressures.
3. Secret Santa
Secret santa is a new tradition that has been added to the list of things to do for end of year. Basically, it is a way to have everyone in the office reward one another. With secret santa, every employee picks a name that they have to buy a gift for without telling them.
4. Dinner Gala
This is another classic. A simple dinner always works to get everyone in the company together and to make it more special a band or comedian or musician could be hired. It may be less costly than a retreat and is much easier to organize once you have the venue sorted out.
5. Talent show
This a creative and fun way to close off the year. Being in work mode from January to December with no play is bound to get exhausting, so allowing people to show off their talents is a nice way too show off different ides of people within the work space. The talent show could have play showcases, fashion show and singing/karaoke competitions to mention but a few.
Meanwhile, Jumia Travel is currently working around the clock to make it less stressful to figure out what companies should do to close off the year. So if you need a venue for a Christmas party or dinner do not hesitate. It also has some great corporate packages which make it more affordable to accommodate a team of 5 or more.
About author:
The writer is the Public Relations Manager Jumia Food and Travel Uganda.
(Visited 115 time, 1 visit today)
SafeBoda unveils the SafeBoda Academy

First training centre in East Africa focusing on professionalizing boda bodas
Kampala 13th September 2018 – SafeBoda has opened a new chapter in its history, with the launch of a new training centre in Kyebando, Kampala. The centre, dubbed the SafeBoda Academy, is the first of its kind in East Africa and has the capacity to train up to 1,000 boda boda riders a week. Our aim is to offer professional training to over 50,000 boda-boda riders in the next 12-months.
The Academy was officially launched today and contains teaching space for new riders, retraining space for existing SafeBodas, support services, and new rider interviews, and is central to SafeBoda's vision to professionalise driving standards, distribute safety equipment and enhance transparency of the boda industry.
Speaking at the launch ceremony, Ricky Rapa, Co-Founder, SafeBoda said, the Academy is part of the company's revamped sustainable program which is aimed at improving safety standards among new and existing SafeBoda riders. "The SafeBoda Academy will go a long way in enhancing the SafeBoda customer experience, through improved quality services among our riders because they will be equipped with the best riding and customer care skills," he said, adding that the Academy will also help reduce the number of road accidents in Uganda.
According to a report published in Sept, 2017, by the Ministry of Works and Transport, at least 10 people die every day, as a result of road accidents involving boda boda riders. "Road accidents cost Uganda approximately 2-3% of the total GDP every year, through interventions like this Academy, together with government agencies, we are confident, this trend will be reversed," Rapa explained.
With increased training space, he added, comes increased opportunities to train more riders and employ more young Ugandan talent. The company, which delivers its services through the SafeBoda mobile application, has enabled over 6,000 boda riders to increase their earnings, gain access to financial services, and improve the lives of their families and millions of passengers to travel safely around Kampala.
Dr. Steven Kasiima, the Assistant Inspector General of Police, who doubled as the guest of honour, commended SafeBoda for equipping its riders with professional driving standards "SafeBoda riders are an example to other boda boda riders on the street, you always see them stopping at traffic lights and this behaviour is slowly rubbing off onto the other riders," Dr. Kasiima said.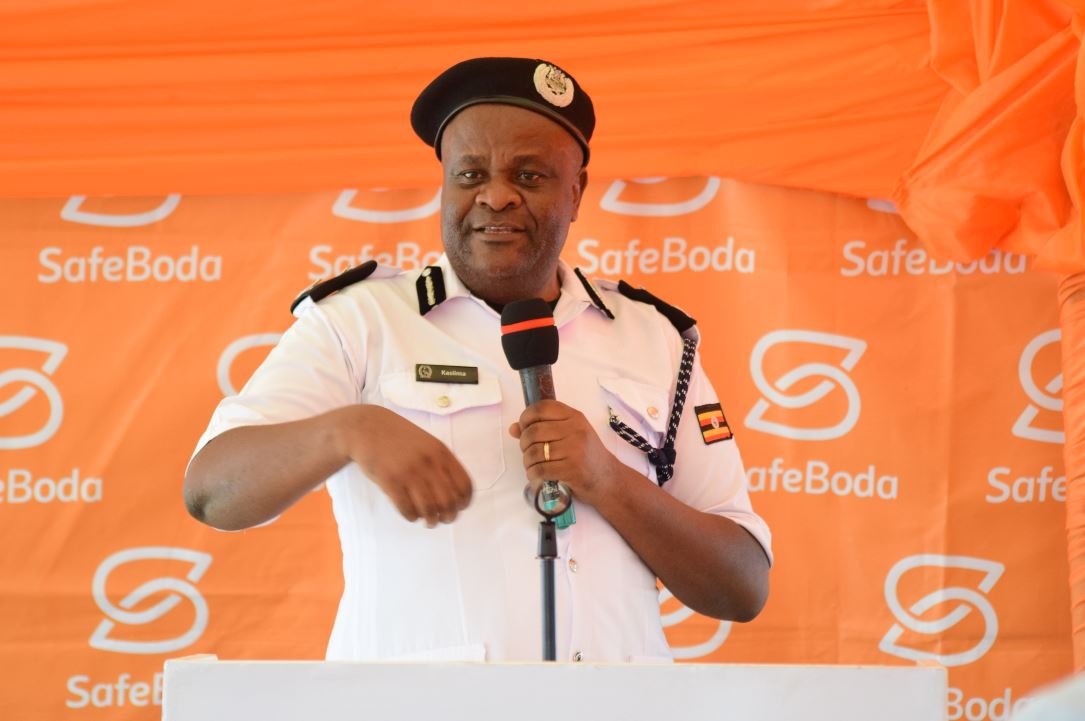 "From humble beginnings in 2015 in a small room in Kyebando, with change on our minds, we started the journey of professionalising the boda industry, and today, it gives us much pleasure to see just how many more safe trips can be taken by Kampala residents and visitors because we dared to start," added Rapa, said.
SafeBoda is the forerunner of road safety in the region, and has partnered with a number of organizations including Safe Way Right Way, the Red Cross, and the Global Road Safety Partnership – a World Bank funded global initiative to save lives on the roads.
(Visited 115 time, 1 visit today)
AFRIMA announces exciting event programme for GHANA 2018

Staff Writer
The International Committee of All Africa Music Awards, AFRIMA, and The African Union Commission, AUC, have announced the program for the biggest music event in Africa, the 5th AFRIMA-Ghana 2018 holding in the Gold Coast City of Accra, Ghana from Wednesday, November 21 to Saturday, November 24 under the theme 'Africa is Gold'.
Ghana was unveiled as the 5th AFRIMA Official Host Country by the AUC on September 5 at the African Union Headquarters in Addis Ababa, Ethiopia. Subsequently, the Republic of Ghana accepted the Official Host Country rights on Tuesday, September 11 during a media event held at the Kempinski Hotel, Gold Coast City Accra and attended by top Ghanaian government officials led by the Minister of Tourism, Arts and Culture, Ghana, Honourable Catherine Afeku.
Kicking off the back-to-back exhilarating events program for the 5th AFRIMA on November 21 is the AFRIMA Welcome Soiree, a reception in honour of arriving AFRIMA nominees and delegates, African Union officials, members of the International Committee of AFRIMA, media and other invited guests.
This is followed by the Africa Music Business Summit (AMBS) on November 22 at the Ballroom, Kempinski Hotel, Gold Coast City, Accra, between 8.30 a.m. and 4.30 p.m. To be held under the theme "African Music in a Global Village: Leveraging the Opportunities", the annual AMBS is a panel discussion platform to interrogate and strategize on the business of music in Africa while charting a synergistic way forward for development and economic empowerment for the music talents. It is a platform for business networking and interaction among music professionals, music executives, government officials and other stakeholders in the music, media and financial sectors of Africa while discussing the potentials present in the continent's music industry and ways to harness its socio-economic gains.
Later in the day on November 22, at the AFRIMA Music Village, lovers and fans of African music are in for high octane performances by upcoming and A-list artistes from across the continent in a festival-style music concert which holds at the 100,000-capacity Independence Square, Accra, from 5.00 p.m. till dawn. The event will be broadcast live on dedicated satellite event channels.
In a bid to showcase the cultural and historical dynamism of the beautiful host city, invited guests will be treated to a tour of landmarks and sights of Accra on Friday, November 23. This will be followed by the Nominee's Party from 10.00 p.m.
The live broadcast Main Awards Ceremony on Saturday, November 24 will have in attendance high profile guests from across the continent and the Diaspora. Scheduled for the Accra International Conference Centre, AICC, Ghana, by 7.30 p.m., the star-studded awards show will begin with the live-broadcast red carpet at 4.30 p.m. where all the glam, glitz and high fashion of the 5th AFRIMA-Ghana 2018 will be on display. The awards ceremony to be broadcast to 84 countries on 105 partner media channels will also feature a potpourri of performances from some 2018 AFRIMA nominees, past award winners, and special guest artistes.
Wrapping up the thrilling event programme is the 5th AFRIMA After-Party at the Pool Bar, Kempinski Hotel Gold Coast, Accra, Ghana.
Expressing her excitements at the coming events, Hon. Catherine Afeku said "On behalf of His Excellency, the President of Ghana and the people of the Republic of Ghana, the Ministry of Tourism, Arts and Culture, Ghana welcomes African artistes, African media and event delegates to the 5th All Africa Music Awards, AFRIMA-Ghana 2018. We take pride in ourselves in hosting this continental awards between November 21 and 24 which is consistent with our national development agenda to the growth of culture and the creative arts. We project a boost to the tourism economy of Ghana and the creation of opportunities for artists and investors in the culture and creative arts industry of Ghana. We expect more of such opportunities to be created in the national economy as we host AFRIMA events in the coming years. This will become one of the vehicles to deepen the collaboration between the Ministry of Tourism, Arts and Culture and the Africa Union to drive the Government's transformation agenda. We look forward to welcoming you with the warm Ghanaian hospitality, Akwaaba!"
Also sharing his enthusiasm, AFRIMA Country Director for Ghana, Francis Doku extolled the virtues of the Host Country saying, "We are very excited to be the host for the 5th AFRIMA, Ghana is a very beautiful country, and the most hospitable people on earth, and we want the whole of Africa and the rest of the world to come to see how we can also help developed the culture of Africa through music. It is also an opportunity to show the world what Ghana looks like, who we are, and the fact that we can also help to bring Africans together just as we did during the colonization of Africa. He went further to implore the world to come to Ghana, enjoy the food, the weather and the people from 21st to 24th of November, 2018 when Africa and the world will meet in Accra for the 5th edition of the All Africa Music Awards. Welcome to Ghana". He concludes.
In partnership with the African Union Commission, AFRIMA seeks to reward Africa's music talents living on the continent or in the diaspora, it stimulates conversations among Africans and between Africa and the rest of the globe about the great potentials and values of the African musical and artistic heritage for the purpose of creating jobs, reducing poverty, calling the attention of world leaders to Africa and promoting the positive image of Africa to the world for global competitiveness.
(Visited 115 time, 1 visit today)
People Power activist Goes Missing ahead of Bobi Wine visit in Nairobi

As the People Power Movement continues to dominate Uganda and East Africa, ahead of Bobi Wine visit in Kenya, news coming in is that the People Power activist known as Herbert Luyinda has gone missing after being the front head who was mobilizing and organizing Bobi Wine's visit in Kenya.
Herbert Luyinda was last seen on Nairobi streets a few days and is rumored to have been abducted by known people who are yet to contact his people. Herbert went missing even before Robert Sentamu, a.k.a Bobi Wine Kyagulanyi landed in Kenya.
Herbert Luyinda a 27yr old youthful man who has been doing Ground work since "Tojikwaato" Campaign. A close family friend who preffered anonymity, stated that; "We are worried about Herbert, Hope all goes well as we countinue to search for him"
(Visited 115 time, 1 visit today)