Top 5 ideas for the office end of year celebration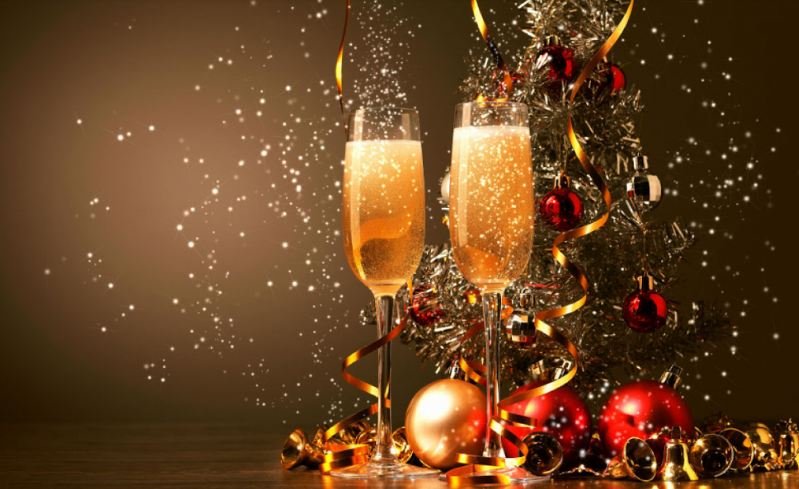 By Cynthia Tumwiine
The end of year frenzy is upon us, which means that preparations in most organizations are already in high gear. The Christmas trees are going up, lights have been set up, ornaments have been hung and budgets have been made with everyone in the company eager for an end of year celebration. After 365 days of hard work, it's always nice to reward your team with a treat before everyone heads off to be with their families and friends for Christmas. Here are top 5
ideas of what you can do.
1. End of year party
This one is a classic plan for most organizations. The end of year Christmas party involves food, drinks, music and dancing and allows employees to interact freely and shake off the year's stress. It also allows the administration to find out in a casual way how the year has been and what they can do to improve in the year to come. Please be warned about the one office drunk who never puts his glass down and the overly flirtatious individual who uses this as a chance to "mix and mingle".
2. Work retreat
This is another idea that has become very popular in the last few years. Despite being expensive, if planned well a corporate retreat could be the perfect way to wind down the year. There are so many beautiful locations in Uganda and even Kampala itself where you can head to as an organization and get time away from the office to bond and destress from the year's pressures.
3. Secret Santa
Secret santa is a new tradition that has been added to the list of things to do for end of year. Basically, it is a way to have everyone in the office reward one another. With secret santa, every employee picks a name that they have to buy a gift for without telling them.
4. Dinner Gala
This is another classic. A simple dinner always works to get everyone in the company together and to make it more special a band or comedian or musician could be hired. It may be less costly than a retreat and is much easier to organize once you have the venue sorted out.
5. Talent show
This a creative and fun way to close off the year. Being in work mode from January to December with no play is bound to get exhausting, so allowing people to show off their talents is a nice way too show off different ides of people within the work space. The talent show could have play showcases, fashion show and singing/karaoke competitions to mention but a few.
Meanwhile, Jumia Travel is currently working around the clock to make it less stressful to figure out what companies should do to close off the year. So if you need a venue for a Christmas party or dinner do not hesitate. It also has some great corporate packages which make it more affordable to accommodate a team of 5 or more.
About author:
The writer is the Public Relations Manager Jumia Food and Travel Uganda.
(Visited 115 time, 1 visit today)
StarTimes geared up for World Cup live broadcast following the Trophy tour in Uganda.
With the 2018 FIFA World Cup Russia broadcast rights in Sub-Saharan Africa, Ugandans are definitely going to enjoy the world's greatest sporting showpiece on StarTimes.
StarTimes is an official broadcaster of 2018 FIFA World Cup Russia and will broadcast all the 64 matches in HD across its Satellite, Terrestrial and OTT platform. Ugandans, wherever they are shall be able to enjoy the World Cup countrywide.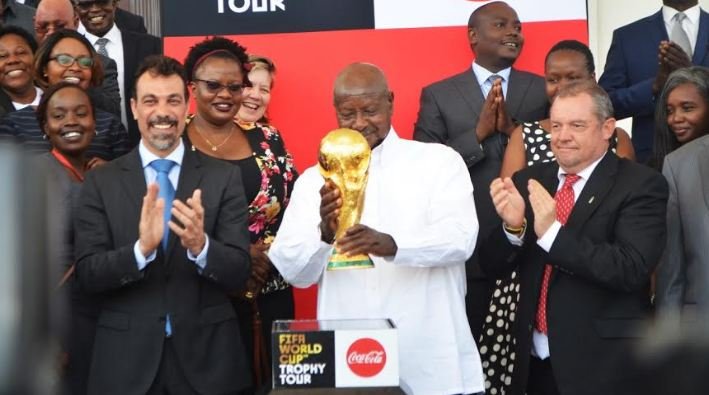 Using our World Football channel as the flagship channels, our other channels that will host live HD broadcasts will include Sports Premium, Sports Arena and Sports Focus.
As the Trophy tour is on, the World Cup fever is rising now amongst fans countrywide. StarTimes pledges nothing but the best reliable TV broadcast come June/ July 2018.
(Visited 115 time, 1 visit today)
StarTimes subscribers to enjoy free upgrade this Easter season.
As Ugandans celebrate Easter season, the leading pay TV in Uganda StarTimes is offering their customers a chance to enjoy a one month free upgrade from the current bouquet as long as they pay their monthly subscription. The promotion that started today will end on 20th April 2018.
StarTimes customers on both terrestrial and satellite platforms can make a monthly subscription for their favorite bouquet and enjoy this Easter offer. Speaking to our reporter, the StarTimes Brand and Marketing Vice President, Mr. Aldrine Nsubuga Snr, noted that the promotion is aimed at ensuring that their customers enjoy the benefits of the higher bouquet for the price of a lower bouquet in order for them to experience the variety of channels on StarTimes bouquets.
He explained for example, that if a subscriber pays for basic bouquet (18,000/=) during this period, he / she will get a full upgrade to classic bouquet (36,000/=).
The Public and Relations and Communications Manager of StarTimes, Christine Nagujja, noted that subscribers on satellite can also enjoy the same benefits when they pay for either Nova or smart bouquets. Those who pay for the premium bouquets, namely, classic or super will enjoy an extra week for free.
StarTimes is an official broadcaster of the FIFA World Cup Russia, 2018 and is treating its customers to the full range of programming and content beginning with this Easter season.
(Visited 115 time, 1 visit today)
Crown Beverages Limited marks 25 Years of Pepsi in Uganda
By Staff Writer
Crown Beverages Limited who are the official Bottlers of Pepsi brands in Uganda celebrated 25 years at a glamorous event that was attended by Chairperson and CEO of PepsiCo, Mrs. Indra K. Nooyi.
The event that took place on Thursday, February 22, 2018 and saw several PepsiCo senior executives, senior government officials, partners and other stakeholders was held at the prestigious Lake Victoria Serena Hotel- Kigo.
Speaking at the event while announcing a US$2m partnership with CARE International to enhance food security and nutrition in rural households, Chairperson and CEO of PepsiCo, Mrs. Indra K. Nooyi, said that he was thrilled to be part of Crown's 25th anniversary celebration and to launch the partnership that will help unlock opportunity and prosperity in Uganda.
She went on to say that; "PepsiCo is teaming up with one of the world's leading NGOs, CARE, to launch an effort that will enhance food security and nutrition in rural households in two districts of Uganda namely Kyenjojo and Kyegegwa with a strong emphasis on women farmers. PepsiCo will provide $2 million over the next three years to improve skills and access to productive assets, such as land, water, and finance, while also helping these women take advantage of opportunities in higher-end markets."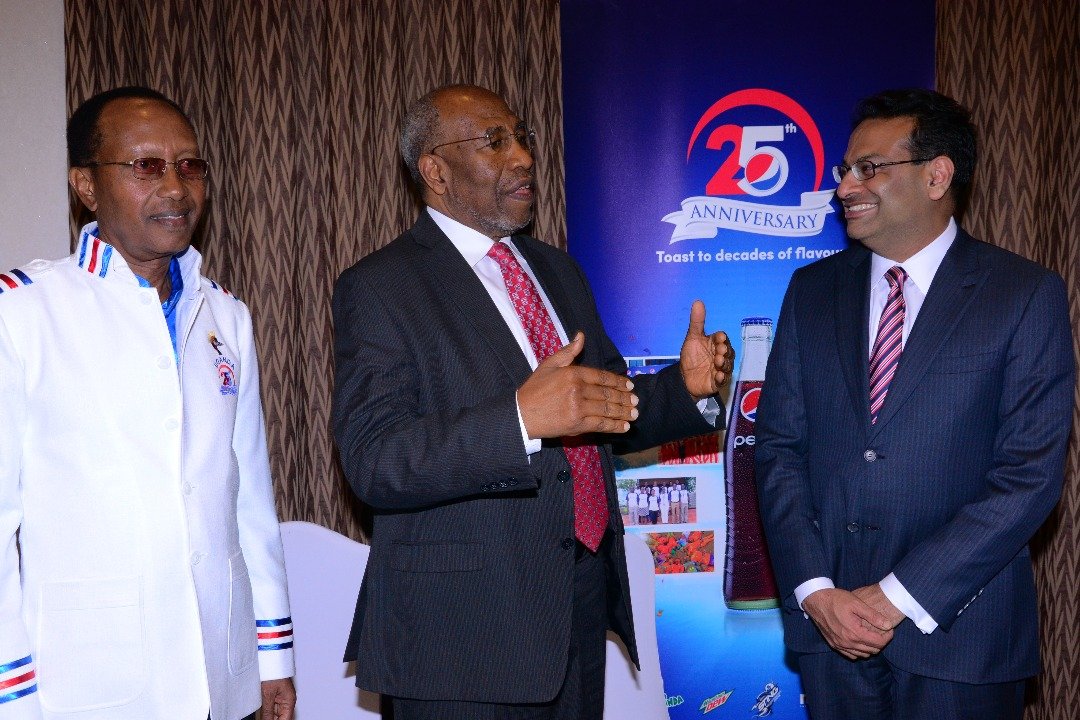 Her powerful speech was followed by the Chairman of Crown Beverages Limited, Dr. Amos Nzeyi's speech who said that Pepsi is successful in Uganda today because of the many stakeholders we serve as a company.  "It's therefore befitting for us to toast to decades of flavor with the many stakeholders who have made our success in Uganda possible," he noted in his speech.
He also reaffirmed Pepsico's investment in communities while generating domestic revenue for the governments in the region.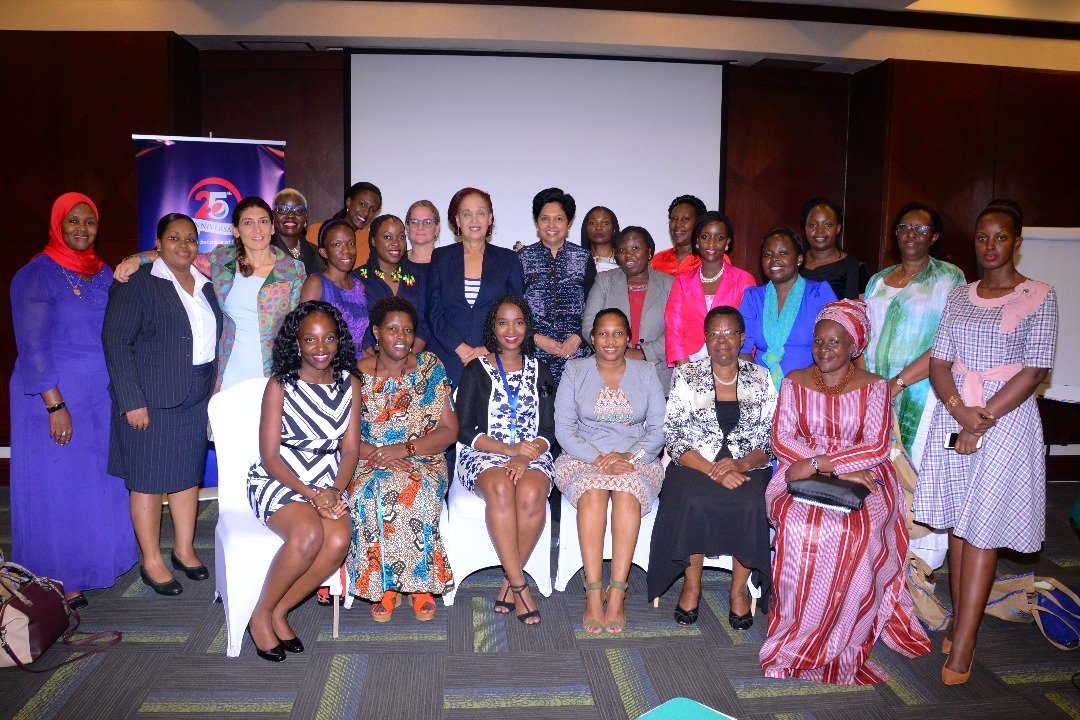 Mr. Paddy Muramiirah, CEO Crown Beverages Limited added saying, "We are pleased to celebrate 25 years in Uganda because it's a culmination of many years of investment and commitment to delighting our customers with international quality beverages. This year's celebration is another wonderful opportunity for us to appreciate the Ugandan consumer of our soft drinks for their loyalty and passion for Pepsi over the years. We celebrate with you too."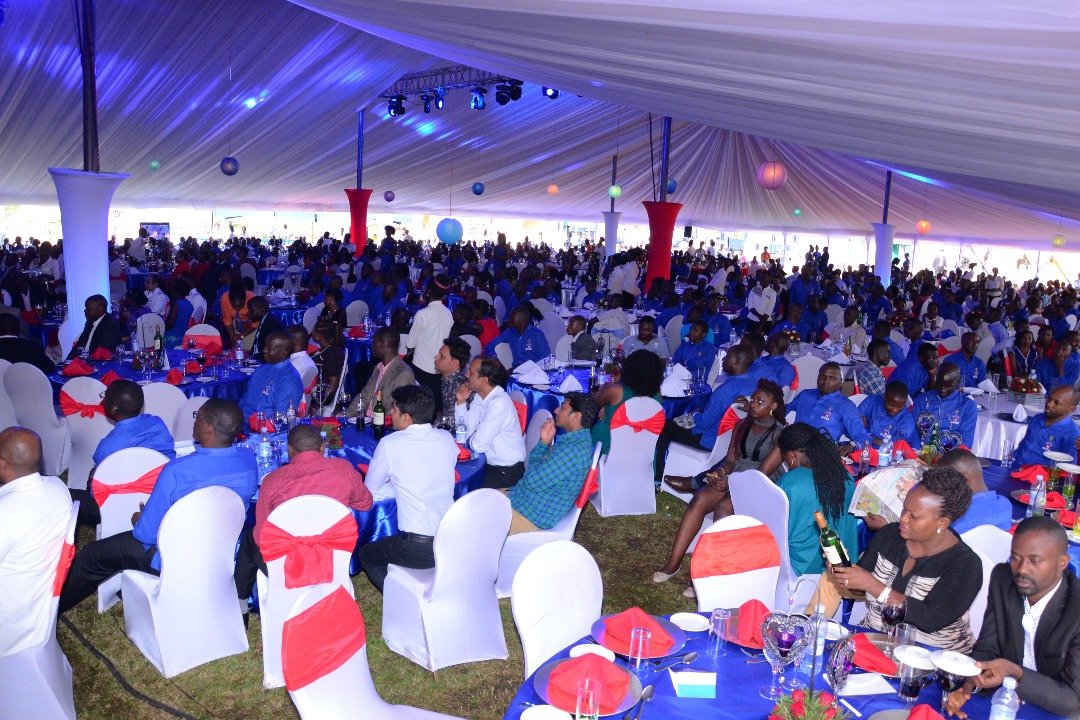 (Visited 115 time, 1 visit today)