Top 10 Ugandan Porn actors of all time.
By BigEyeUg Team
We have all seen them, we have all lusted after them, but have you ranked them? Here comes without fear or favour the top 10 Ugandan porn actors of all time. From the s*xy to the nasty, we have them all on our sex list in no particular order.
1. Zaitoon Ahmed Katsurana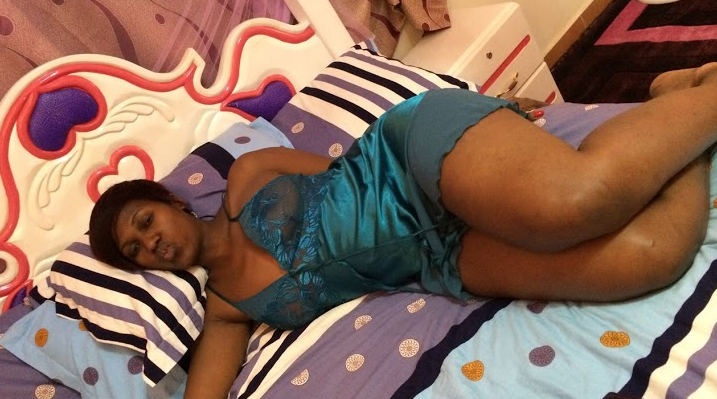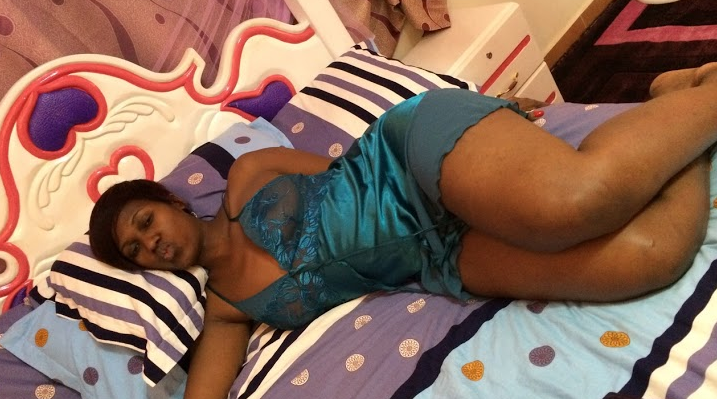 This is probably the nastiest porn actress we shall ever see in Uganda. Zaitoon decided to give Ugandans a piece of her cake in the holy month of Ramadan. This according to many was the epic Ramadan nude bonanza dubbed 'too fast too nasty.' In the first set of photos, Zaitoon is seen flaunting her hairless ***** as she takes pictures in her bedroom mirror. See more here.
2.Desire Luzinda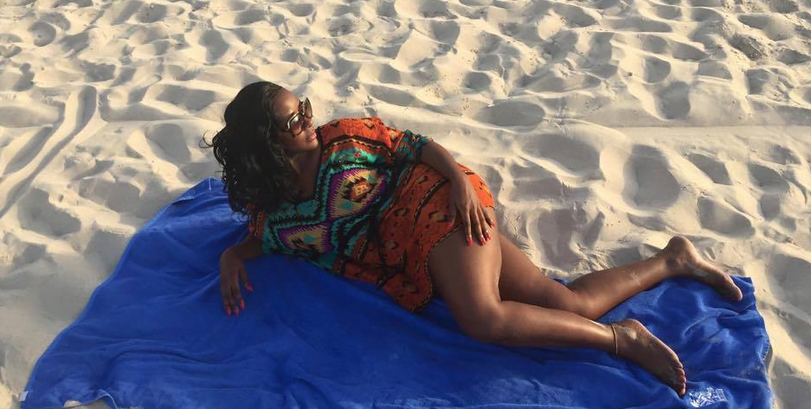 Kitone queen Desire Luzinda shocked the nation when her nud* photos leaked on the internet. The nasty photos showed Desire posing naked in all positions showing her then lover, Franklin, how she was gifted. Little did the "Equation" singer know that the photos and videos would leak, let alone feature on Uganda's top top list porn actors of all time.
3. Zari the boss lady

She was called all sorts of names when her nud* video leaked. From dry queen to desert island, to dry gin the list was endless. But one thing was clear, Zari sure knows how to make a porno even when she has limited resources, if you know what I mean.
In the video, Zari was seen fondling with her privates using a small dildo as she screamed in pleasure. The video was captured off a skype video call. It undoubtedly earned Zari a place on this highly competitive list.
4. Sheebah Karungi

Sheebah is the queen of nudity. Sheebah shocked the nation when photos of her were leaked to the media. In the photos Sheebah is seem enjoying action from both men and women leaving many in question about her sexual orientation.
In another set of photos, Sheebah openly shows off her boobs and her **** in part.  She is surely a porn star on the rise.
5. Hellen Lukoma

On several occasions, photos of Hellen Lukoma showing off what her mama gave her have leaked to the public. Annoyingly, she leaks some of the photos herself. She has been seen in soft porn on Instagram, Facebook and other platforms where her photos always end up either as semi-nude or completely nude.
Hellen is one great porn actress Uganda can't afford to lose.
6. Anastasia Aka Lady Nasta
She hails from a Christian University but everything she does will make you put into question the existence of any form of Christianity at that Christian institution in Mukono.
The name is Anastasia Aka Lady Nasta, the chic behind the 'UCU S*x Tape'. Lady Anastasia is a former Wanyange Girls School student, whose early years of education were holy and saint-like. When she got to University, something changed. She got a new strategy to get famous quickly.
Anastasia acted one of the most ameturer s*x tapes that you will ever see in Uganda. And she didn't do it with one boy, they were two. Strong lady huh!?! Anastasia wins a place on our top 10 porn actors in Uganda.
7. Panadol Wa Bassaja and Producer Didi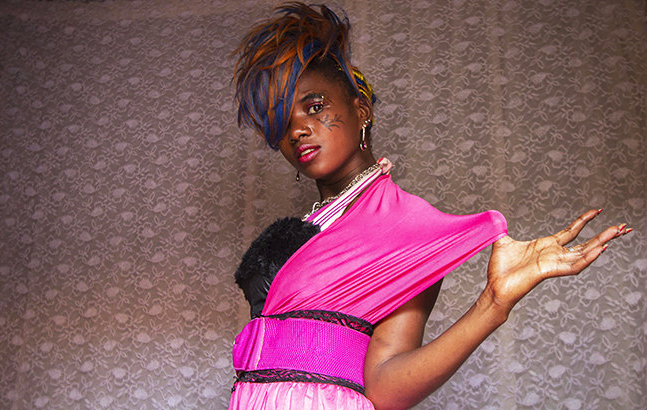 Some say she was forced into this by Producer Didi, but one thing is for sure, when Panadol wa Basajja decides to show off what God gave her, she will not hide a thing.
In a music video titled "Ensolo", Panadol let it all loose showing men what she had down there. Although it appeared disgusting to many, Panadol wa Basajja was voted onto our list of top porn actors in Uganda.
8. Anitah Fabiola

Former Miss Uganda west and Former NTV Uganda Be My Date Star, Anitah Kyalimpa couldn't miss on this list. The list would literally be incomplete without her.
Anitah whose nud* photos were released recently has been the talk of town. Her nud* photos and videos show the usual brown s*xy young girl doing her thing only that she spices it all up with her unique s*x touch.
In the photos, she sticks her tongue out whereas in the videos she puts in as much energy as possible to make her man (South Sudanese man) happy.
She is definitely in it to win it and couldn't miss out on the top 10 porno actors list.
9. Farouk Ssempala

The only man on the list that has dated all the city Socialites, from Zari to Judith Heard. Along the way he forgot to close one of the loopholes and one of them ceased the moment to shame him. His nud* photos posing in front of the camera like he didn't care leaked to the Ugandan public.
In the photo Farouk is seen posing completely nud* with his arms covering his chest. He shows off his manhood for whoever cares to see.
For this reason, Farouk couldn't miss out on this list.
10. Robinah Sanyu Mweruka and Kasumali.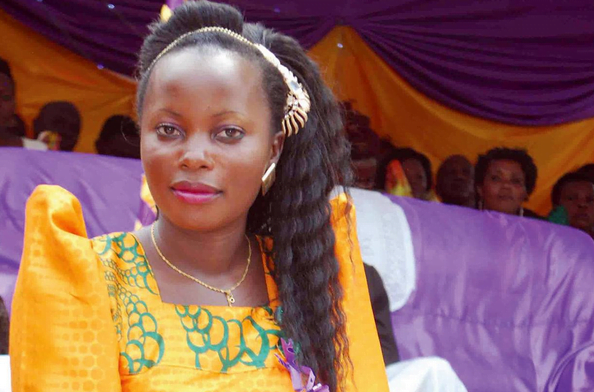 Bukedde TV's Robinah shocked the nation when her porno leaked to the public. What was even more disheartening was the fact that in the video, another man, not the TV presenter's hubby was in the driving seat. The man known as Kasumali who is a kick boxer spared no time as he bombarded Robinah from start to finish. This put Robinah and Kasumali on our top 10 list.
(Visited 103,584 time, 22 visit today)
Crown Beverages Limited marks 25 Years of Pepsi in Uganda
By Staff Writer
Crown Beverages Limited who are the official Bottlers of Pepsi brands in Uganda celebrated 25 years at a glamorous event that was attended by Chairperson and CEO of PepsiCo, Mrs. Indra K. Nooyi.
The event that took place on Thursday, February 22, 2018 and saw several PepsiCo senior executives, senior government officials, partners and other stakeholders was held at the prestigious Lake Victoria Serena Hotel- Kigo.
Speaking at the event while announcing a US$2m partnership with CARE International to enhance food security and nutrition in rural households, Chairperson and CEO of PepsiCo, Mrs. Indra K. Nooyi, said that he was thrilled to be part of Crown's 25th anniversary celebration and to launch the partnership that will help unlock opportunity and prosperity in Uganda.
She went on to say that; "PepsiCo is teaming up with one of the world's leading NGOs, CARE, to launch an effort that will enhance food security and nutrition in rural households in two districts of Uganda namely Kyenjojo and Kyegegwa with a strong emphasis on women farmers. PepsiCo will provide $2 million over the next three years to improve skills and access to productive assets, such as land, water, and finance, while also helping these women take advantage of opportunities in higher-end markets."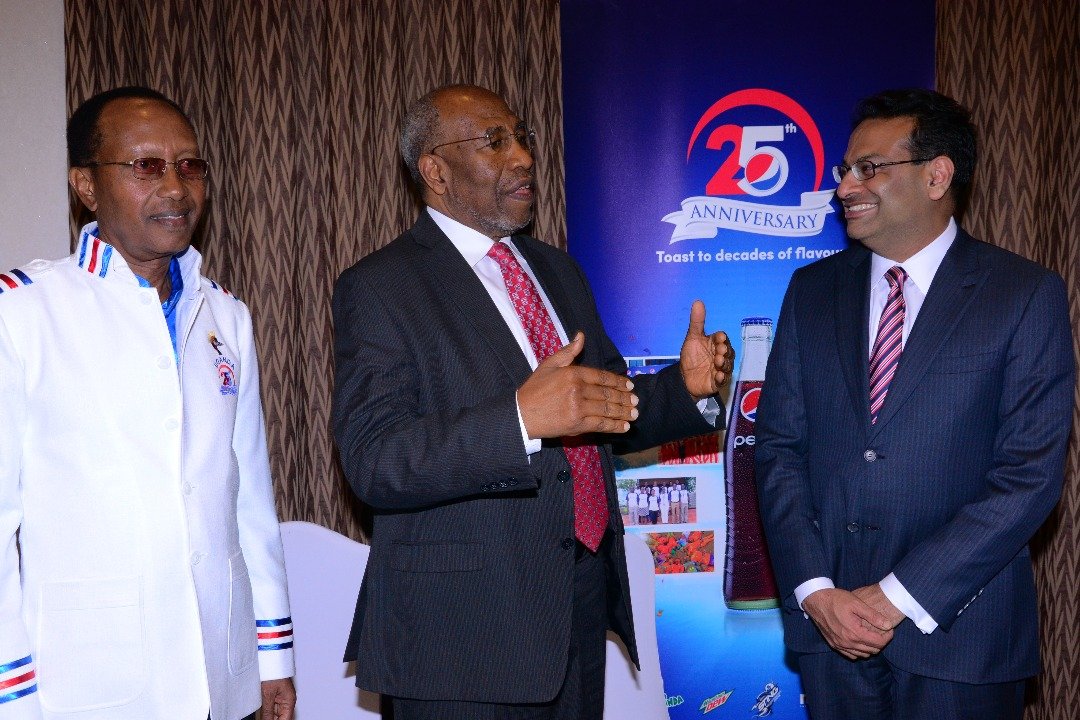 Her powerful speech was followed by the Chairman of Crown Beverages Limited, Dr. Amos Nzeyi's speech who said that Pepsi is successful in Uganda today because of the many stakeholders we serve as a company.  "It's therefore befitting for us to toast to decades of flavor with the many stakeholders who have made our success in Uganda possible," he noted in his speech.
He also reaffirmed Pepsico's investment in communities while generating domestic revenue for the governments in the region.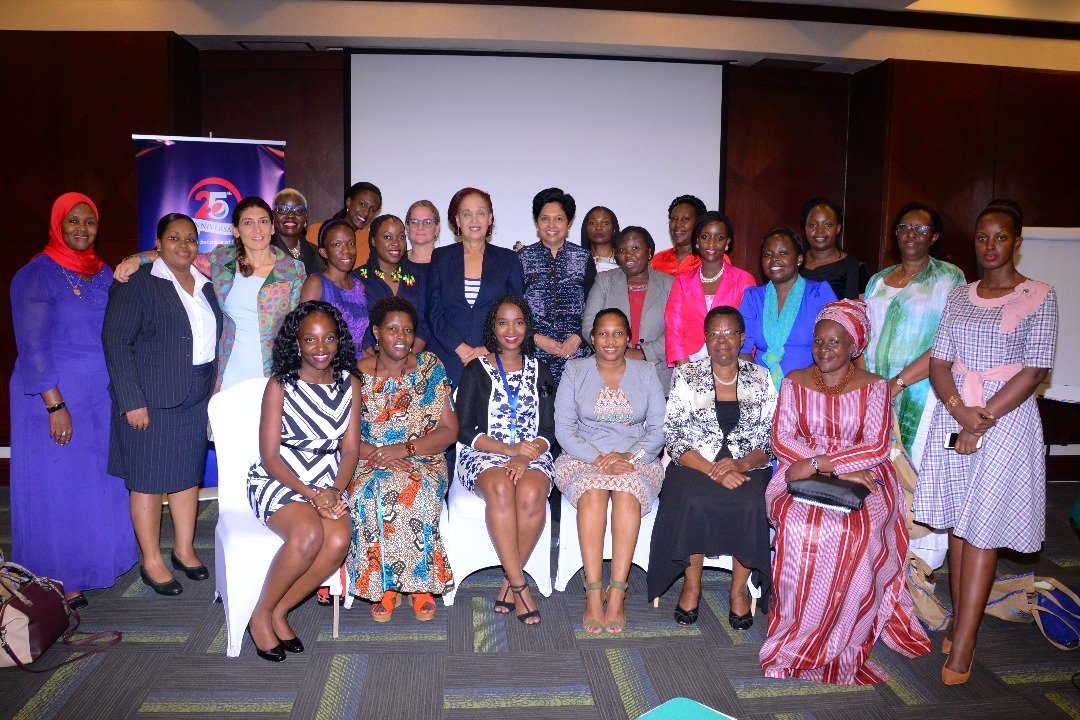 Mr. Paddy Muramiirah, CEO Crown Beverages Limited added saying, "We are pleased to celebrate 25 years in Uganda because it's a culmination of many years of investment and commitment to delighting our customers with international quality beverages. This year's celebration is another wonderful opportunity for us to appreciate the Ugandan consumer of our soft drinks for their loyalty and passion for Pepsi over the years. We celebrate with you too."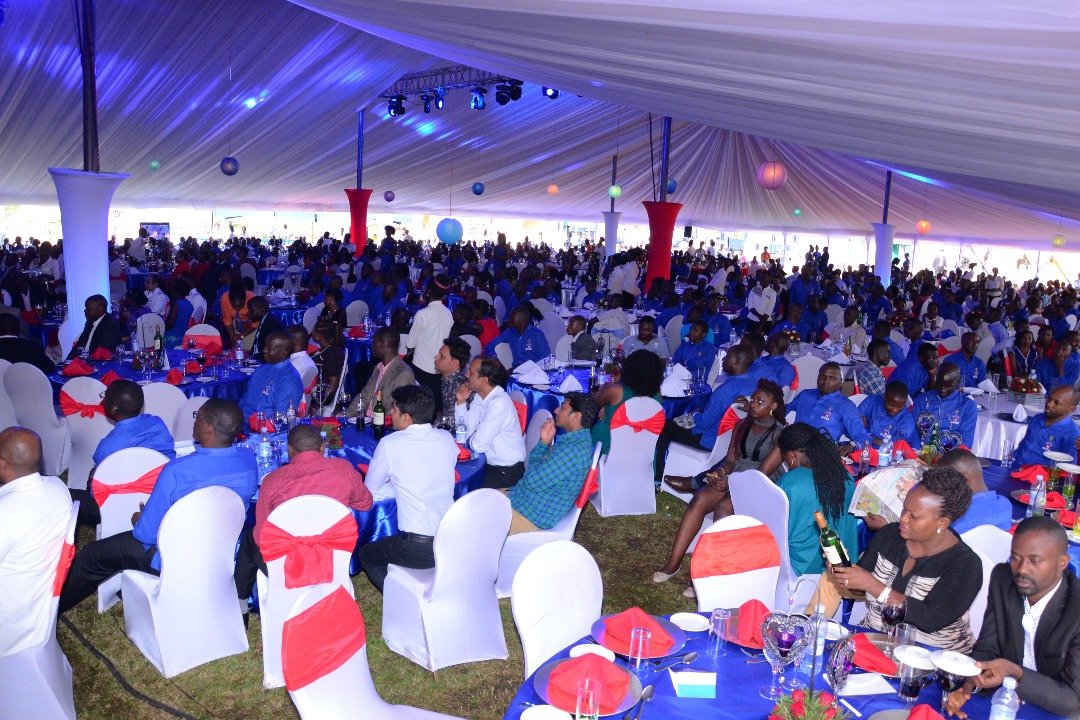 (Visited 103,584 time, 22 visit today)
The Top Best Attractions of Uganda's Most Visited National parks
This article comes to introduce you to the best/ famous safari attractions of the pearl of Africa. It is not a sales advert; but rather a word from a friend who likes you and loves nature, and wishes you to have all the fun on your next safari trip to East Africa. Our attention today is directed to two of the country's top national parks; Bwindi Impenetrable forest on the extreme border with Rwanda and DR. Congo and Murchison falls National park along the great river Nile. These parks are the crown of Uganda's pride; and truly the magnificence of their attractions simply cannot be matched on the African continent. Murchison falls is the world's most powerful waterfall located on the majestic river Nile, the world longest river and one of the Seven Wonders of the World. Bwindi is the famous park that inhabits half of the world's remaining population of Mountain gorillas.
Top Safari activities at Murchison Falls National park;
1. Waterfalls viewing
Nothing represents the majesty and power of the great river Nile better than the gush and tumble and roar of Murchison falls [https://ellingtonsafaris.com/national-parks/murchison-falls-national-park-3]. Of course, a waterfall viewing will always be a mesmerizing and bewildering spectacle. But Murchison falls is not just any ordinary waterfall. This is the most powerful waterfall in the world we are talking about. The waterfall occurs at a point where the youthful waters of the Nile force their way through a seven-meter gap between two powerful rocks. Waterfalls viewing is usually accomplished together with other activities in the park which include; Boat rides, game viewing, birding, sunset cruises, spot fishing, nature walks, and hiking. Powerful boats will lead you close to the calm pool at the bottom of the falls a few meters from the plunge. There is also an option of hiking to the top of the falls through well paved trails. Both options offer wonderful bird watching opportunities though the hike gives you the advantage of seeing Uhuru falls, a smaller waterfall close to the main Murchison falls.
Book a 3 days Murchison falls Safari 
2. Game viewing
Game viewing at Murchison is done both at river and on land. Game drives are conducted early in the morning at 7:00am and in the evening at 4pm. Evening drives are the most rewarding. Sit on a boat and follow the White Nile northwards to the loveliest animal herds you will ever see in your life. If your boat sets off at 4pm, you will reach Buligi Delta on the southern shores of Lake Albert at round 4:30pm.  It is at Buligi that the White Nile joins Lake Albert to form the Albert Nile. Buligi is the park's most excellent spot for game viewing. Its verdant pastures attract large animal populations, especially the grazers. Examples of gorgeous animals found here include; Giraffes, waterbucks, antelopes, Cape buffalo, Elephant, Uganda Kob, Hippo, bushbuck, reedbuck, Jackson's heart beet, and Sitatunga.  You will also have a chance to spot a few predators such as lions, Leopards, Jackals, Hyenas, and African hunting dogs.
3.Rhino tracking and birding at Zziwa Rhino Sanctuary
The Rhino is the first of 'the big five' African mammals that you will see on your trip to Murchison. Uganda has 22 White Rhino are conserved and bred at the Zziwa Rhino Sanctuary on your way to Murchison falls. The sanctuary also has more than 300 bird species. Ellington Safaris makes it a point to stop over at the Sanctuary each time there is a trip to Murchison. For 2018, the price of Rhino tracking is $45 for non-resident visitors. This price entitles you to three hours of Rhino tracking. East African residents are charged $35 for the same viewing time while Ugandan citizens will pay Shs.30, 000. After the activity, vistors will quickly embark on the lingering journey to Murchison falls to view the remaining four of the Big five which are; the Lion, Leopard, Cape buffalo and Elephant. The drive will take about an hour.
4. Spot Fishing
Angling is one of the activities that have earned Murchison Falls National Park its prestigious position in continental top safari rankings. Allow us introduce to you the Nile Perch, Africa's largest fresh water angling fish species. This massive fish that can weigh up to 100Kg's is endemic to the Nile basin, and is the biggest catch at Chobe angling grounds in Murchison Falls Nation Park. Other fish species found at this world-class angling zone include Yellow fish, cat fish and Tilapia. This immensely rewarding activity will cost you just $14 for two hours! A free fishing boat will be provided together with baits and other fishing equipment. None of the fish caught, however, will be yours to roast. Regulations require that all fish caught be returned to the water alive to avoid fish depletion. If this is one of your passions, sleep at a lodge in Chobe or Paraa. They are the closest to the angling spots.
5. Chimpanzee tracking and Birding in the virgin woods of Pabidi
Are you older than 10? Good, because you have no other excuse for missing out on this enthralling activity. Murchison Falls National park also provides enjoyable Chimpanzee tracking trips at just USD85 for nonresidents and USD45 for Ugandans. The Chimpanzees are habituated at Kaniyo-Pabidi forest, an extension of the famous Budongo forest in the neighborhood of the Park. Kaniyo Pabidi is also popular for its large population of Mahogany and iron wood trees which are listed as Africa's most endangered hard wood species. The chimpanzees thrive in the woods alongside 9 other primate species, 25 mammal species and 359 species of Birds. The number of Chimpanzees in the reserve is estimated at 800. The activity is done throughout the year, though May-August is the best season. The park conducts two tracking sessions per day; one at 7:00am and another at 4:00pm.
6. Bird Watching
You have probably noticed how frequently the word birding has been mentioned in the preceding paragraphs. The conservation area around Murchison Falls National Park is Uganda's most rewarding destination for bird watching. The most wanted spots for bird watching around Murchison Falls are: Zziwa Rhino Sanctuary (300 species), Murchison-Nile Delta (450+ species), and Kaniyo-Pabidi reserve Budongo forest (360 species). These comprise mainly of savannah grassland species, Albertine rift endemics, Tropical forest species, Afro-tropical highland species, and Open water species. The Rare shoe bill stock is quite common at Buligi and at Zziwa Sanctuary. Boat rides and hiking are the most preferred means for bird watching at Murchison. There are more than 10 prominent trails for bird watching in the area.
7. Hot air balloon Safaris
We usually thought it takes an hour at least to enjoy a safari but that is not true, it turns out. Hot Air balloon safaris have completely revolutionized our idea of safari and fun. We are not satisfied with terrestrial game viewing anymore. Hot air balloons fly over the park for an average of 45 minutes per trip, offering picturesque aerial views of the Nile, Lake Albert, and Murchison falls. Dream Balloons, the parks' distinguished hot air balloon operators, are licenced and monitored by Uganda Civil Aviation Authority. Safety is 100% guaranteed. This is one of the most fascinating activities for large groups of 7-8 people. Do not leave Murchison falls with a half picture. Sit in a hot air balloon with your best friend and get the full dose wilderness fun. Are you at Murchison for honey moon? Don't miss this one. The flights happen twice a day. Sunrise flights from 5:30-9:30am and sunset flights from 4-6:30pm.
Book a 3 days Murchison Falls Hot air balloon experience 
8. River cruise/Boat ride
Wake up to a warm morning in the wild and join the Paraa jetty for the Delta Boat cruise, or the Fajao gorge glide (waterfalls cruise) for only USD35 per person. Explore the rich wildlife center of Murchison falls for 3 complete hours, or go the extra mile to hire your own boat for the day. What better way to search the true exquisiteness of Murchison Falls National Park than get on a boat with a life jacket, a simple first aid kit, a pair of binoculars and follow the Nile as it leads you to the hidden treasures ahead. Several animals – Nile Crocs, Hippos, Elephants, and more – will be seen feeding and playing on the river's forested banks. This will be the dreamiest sail of your life.
Top Safari activities at Bwindi impenetrable National park;
1. Gorilla tracking
The Gorilla is an endangered large, tailless ape closely related to the human race (98% DNA). This fascinating and remarkably gentle animal thrives in the dense montane forest of Bwindi in south western Uganda where it feeds on succulent bamboo shoots, wild celery and stinging nettles. There are less than 1000 individuals left on the planet and Uganda has more than half of their remaining population. Tourists interested in Gorilla watching have to obtain a trekking permit from the Uganda wildlife authority. But you do not have to travel Uganda physically to process your permit. Ellington Safaris does the booking of permits for all interested clients upon payment of an initial deposit. The permit will later be handed to you at the start of your trip. Mountain gorillas can also be seen at volcanoes National Park in Rwanda though the cost of permits in Rwanda is 3 times more expensive. Offering more gorilla families, in a more breathtaking habitat at a significantly cheaper cost, Uganda remains the world's top destination for gorilla tracking. Make your bookings now.
Book a 7 days primate wildlife safari 
2. Hiking and Birding in the area
Bwindi has enough beauty to mesmerize you for days. After you have visited the gorilla, which is only the starting point of a Bwindi visit, put on your boots once again and get into the woods for a more immersing experience. There are well-paved trails that lead southwards from Buhoma to Nkuringo; crossing the five rivers of the forest, and taking you up to the peaks of its highest hills. Hiking is the perfect time to discover the inimitably stunning bird species of the Park which number 350 and more. Compliment your bird watching experience with game viewing along the trails to Rushura range in Buhoma. Meet beautiful antelopes along the trails, duiker, elephants, bush pigs, and more primates. Follow the trails to Rushura range, the highest hill within the park, for the most magical views. Short hikes range from 1 hour to 3. The longer hikes go up to 9 hours or an entire day. Marvel at spectacular sights of ridges, valleys, rivers, waterfalls, and the distant forests of Rwanda, all viewed at a single thrilling moment!  You don't want to miss this!  
3. Canoeing; Swimming, and more birding Lake Mutanda
Extend your bird-watching pleasure to Lake Mutanda, Uganda's most popular destination for canoe trekking located on the fringes of Bwindi Impenetrable national park, about 6Km from Kisoro town. Arrive in time for the sunrise canoe cruise at 9:00am for only USD10. Dugout canoe cruises are also offered at sunset for the same price (5:30 pm). Add even more zest to your trip by embarking on a 4-hour tour of the two islands at the lake. Enjoy, among other things; spectacular views of the Virunga ranges of Congo, memorable nature walks, and cultural encounters at the fishing villages. Highlights on this trip include caves, African rock pythons, otters, and an unforgettable fishing experience. I bet you will ask for more!  
4. Nature walks, community tours and monkey watching
There is a lot to see at Bwindi Impenetrable National Park, but the most lasting memories will be your encounter with the pygmies of Buhoma village. Spare some time and hike to the villages deep in the forest for an insightful interaction with the charming jungle people. You will have to cross a few ridges and really tough slippery inclines before reaching the villages, but this will pay off in the end. Free primate watching awaits you along the way to Buhoma. The forest connecting to the village shelters beautiful large families of Blue monkey, Black and white colobus, baboons, and red-tailed monkeys.
(Visited 103,584 time, 22 visit today)
Molly's Game: An Insider Look Into the World of Hollywood's Underground Poker
Back in 2013, Hollywood was shaken by the news about the arrest of Molly Bloom, also known as the Poker Princess of Hollywood, was arrested (along with 33 other individuals) for being part of a $100 million money laundering and illegal gambling operation. Next year, Bloom pleaded guilty to a lesser charge of her involvement in the operation, so she escaped jail time and was slapped with a sentence of 200 hours of community service and a $1000 fine. But she still did spill about the operation in a book called "Molly's Game: The True Story of the 26-Year-Old Woman Behind the Most Exclusive, High-Stakes Underground Poker Game in the World", revealing the truth about the underground poker rooms frequented by many famous celebrity gamblers, including actors Leonardo DiCaprio, Macaulay Culkin, Ben Affleck, businessman and investor Alec Gores, and American banker, businessman, investor, and poker player Andy Beal. And her memoirs were put on film, too – Molly's Game has been released this January worldwide to critical acclaim and has received two Golden Globe nominations, as well as a WGA and a BAFTA nomination.
Molly's Game
The movie version of Molly Bloom's memoirs was written and directed by Aaron Sorkin who has previously won an Oscar, a BAFTA, a Critics' Choice Movie Award, and a Golden Globe for writing the screenplay of "The Social Network". "Molly's Game" has seen him in the director's chair for the first time, against talent like Jessica Chastain as Molly Bloom, and other top names like Idris Elba, Kevin Costner, Michael Cera, Graham Greene, and many others. The film was released last year at several film festivals, including the Toronto International Film Festival, the AFI Fest, and won trophies at most.
The critics love this movie – it has an 81% "Fresh" rating at Rotten Tomatoes, Metacritic gave it a score of 74/100, and CinemaScore gave it an A- (on a scale of A+ to F). And viewers also liked it – it has an audience score of 87% at Rotten Tomatoes.
The plot
Basically, "Molly's Game" is Molly Bloom's story, who ran the most exclusive high-stakes poker games in Los Angeles and New York City. She went on hosting these games for almost a decade before being arrested by the FBI. It tells the story of her arriving to LA after dropping out of the US Olympic skiing team, finding work as a cocktail waitress, then being recruited by her boss, Darin Feinstein, to cater to the guests of a high-stakes poker game in the basement of his club. In time, the games have become increasingly complicated, with the number of high-profile players participating in the hush-hush games growing – ultimately, they involved actors and businessmen, athletes and other celebrities, many of them undisclosed by the author. And when the authorities put an end to the operation… but no spoilers, make sure to see the movie instead.
(Visited 103,584 time, 22 visit today)