Top 10 Ugandan Porn actors of all time.

By BigEyeUg Team
We have all seen them, we have all lusted after them, but have you ranked them? Here comes without fear or favour the top 10 Ugandan porn actors of all time. From the s*xy to the nasty, we have them all on our sex list in no particular order.
1. Zaitoon Ahmed Katsurana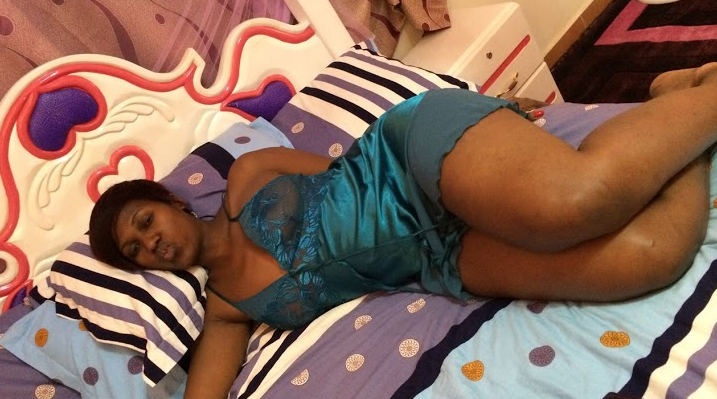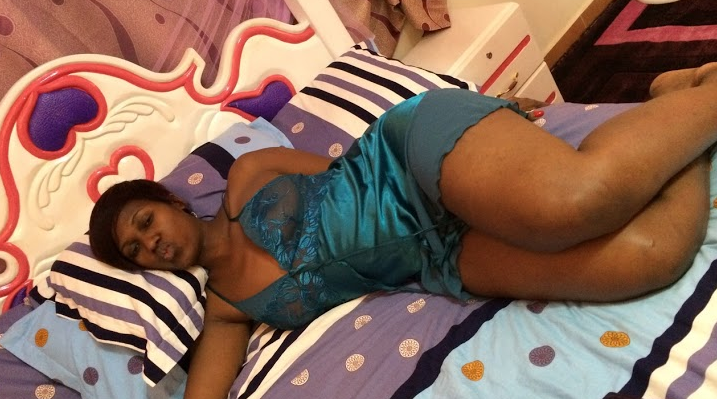 This is probably the nastiest porn actress we shall ever see in Uganda. Zaitoon decided to give Ugandans a piece of her cake in the holy month of Ramadan. This according to many was the epic Ramadan nude bonanza dubbed 'too fast too nasty.' In the first set of photos, Zaitoon is seen flaunting her hairless ***** as she takes pictures in her bedroom mirror. See more here.
2.Desire Luzinda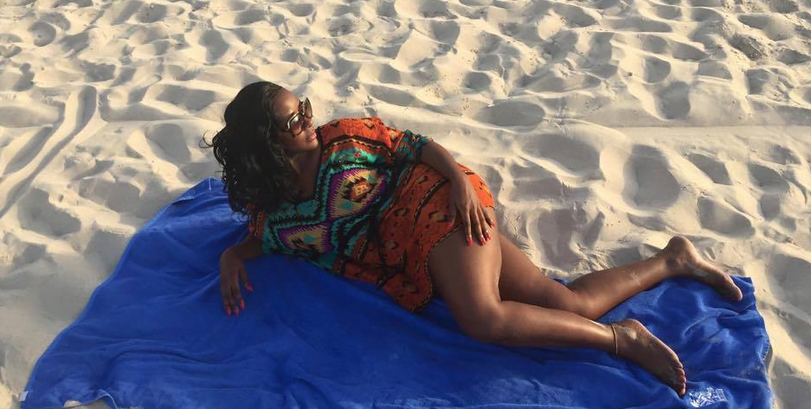 Kitone queen Desire Luzinda shocked the nation when her nud* photos leaked on the internet. The nasty photos showed Desire posing naked in all positions showing her then lover, Franklin, how she was gifted. Little did the "Equation" singer know that the photos and videos would leak, let alone feature on Uganda's top top list porn actors of all time.
3. Zari the boss lady

She was called all sorts of names when her nud* video leaked. From dry queen to desert island, to dry gin the list was endless. But one thing was clear, Zari sure knows how to make a porno even when she has limited resources, if you know what I mean.
In the video, Zari was seen fondling with her privates using a small dildo as she screamed in pleasure. The video was captured off a skype video call. It undoubtedly earned Zari a place on this highly competitive list.
4. Sheebah Karungi

Sheebah is the queen of nudity. Sheebah shocked the nation when photos of her were leaked to the media. In the photos Sheebah is seem enjoying action from both men and women leaving many in question about her sexual orientation.
In another set of photos, Sheebah openly shows off her boobs and her **** in part.  She is surely a porn star on the rise.
5. Hellen Lukoma

On several occasions, photos of Hellen Lukoma showing off what her mama gave her have leaked to the public. Annoyingly, she leaks some of the photos herself. She has been seen in soft porn on Instagram, Facebook and other platforms where her photos always end up either as semi-nude or completely nude.
Hellen is one great porn actress Uganda can't afford to lose.
6. Anastasia Aka Lady Nasta
She hails from a Christian University but everything she does will make you put into question the existence of any form of Christianity at that Christian institution in Mukono.
The name is Anastasia Aka Lady Nasta, the chic behind the 'UCU S*x Tape'. Lady Anastasia is a former Wanyange Girls School student, whose early years of education were holy and saint-like. When she got to University, something changed. She got a new strategy to get famous quickly.
Anastasia acted one of the most ameturer s*x tapes that you will ever see in Uganda. And she didn't do it with one boy, they were two. Strong lady huh!?! Anastasia wins a place on our top 10 porn actors in Uganda.
7. Panadol Wa Bassaja and Producer Didi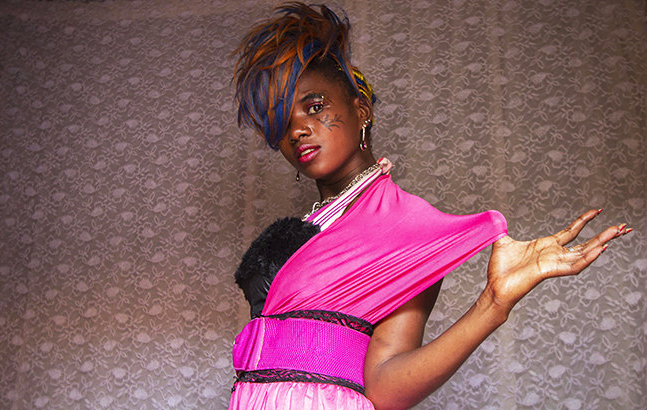 Some say she was forced into this by Producer Didi, but one thing is for sure, when Panadol wa Basajja decides to show off what God gave her, she will not hide a thing.
In a music video titled "Ensolo", Panadol let it all loose showing men what she had down there. Although it appeared disgusting to many, Panadol wa Basajja was voted onto our list of top porn actors in Uganda.
8. Anitah Fabiola

Former Miss Uganda west and Former NTV Uganda Be My Date Star, Anitah Kyalimpa couldn't miss on this list. The list would literally be incomplete without her.
Anitah whose nud* photos were released recently has been the talk of town. Her nud* photos and videos show the usual brown s*xy young girl doing her thing only that she spices it all up with her unique s*x touch.
In the photos, she sticks her tongue out whereas in the videos she puts in as much energy as possible to make her man (South Sudanese man) happy.
She is definitely in it to win it and couldn't miss out on the top 10 porno actors list.
9. Farouk Ssempala

The only man on the list that has dated all the city Socialites, from Zari to Judith Heard. Along the way he forgot to close one of the loopholes and one of them ceased the moment to shame him. His nud* photos posing in front of the camera like he didn't care leaked to the Ugandan public.
In the photo Farouk is seen posing completely nud* with his arms covering his chest. He shows off his manhood for whoever cares to see.
For this reason, Farouk couldn't miss out on this list.
10. Robinah Sanyu Mweruka and Kasumali.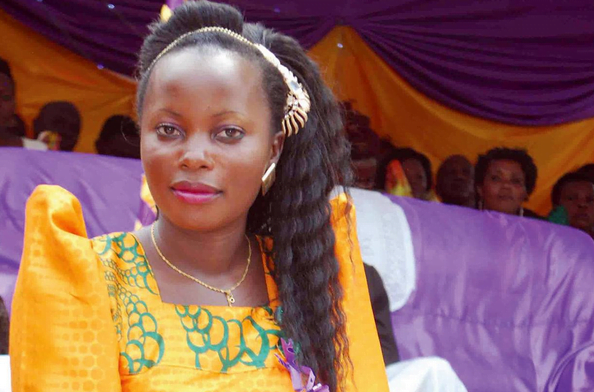 Bukedde TV's Robinah shocked the nation when her porno leaked to the public. What was even more disheartening was the fact that in the video, another man, not the TV presenter's hubby was in the driving seat. The man known as Kasumali who is a kick boxer spared no time as he bombarded Robinah from start to finish. This put Robinah and Kasumali on our top 10 list.
(Visited 103,584 time, 20 visit today)
SPONSORED: Where to find best odds to bet on World Cup?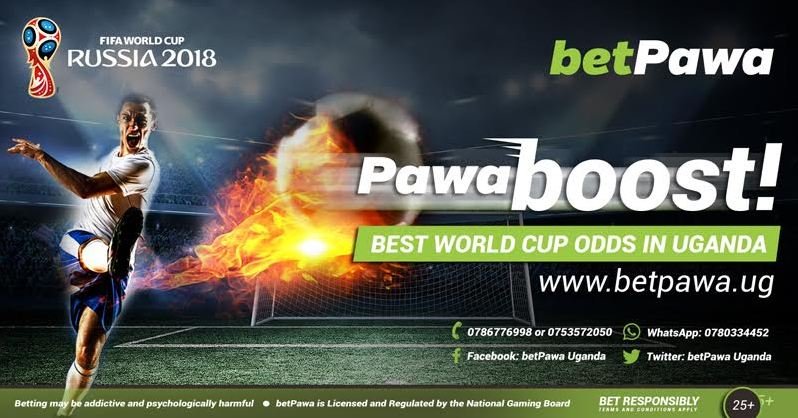 World Cup is at group stage at the moment, offering many surprising results. Germany, Argentina, Brazil all failed to win their first game!
If you want to make your World Cup more interesting, you can earn money for your knowledge and passion in football by betting small and trying to win big.
Uganda's number one mobile betting site betPawa is offering a chance to make money this season with pawaBoost!
Pawaboost is a new feature which was created with the aim of enabling bettors to bet on the highest Pre-match selected odds during this World Cup season. betPawa stands out in comparison with other betting sites. One example:
betPawa odds:
Peru 6.25
Draw 4.0
France 1.66
What Others offer:
Peru 5.8
Draw 3.65
France 1.63
If you bet 1000 shillings on a draw, would you prefer to win 3650 or 4000 shillings?
Double your win amount with betPawa!
You can boost your odds even more with betPawa's win bonus! 5-9 legs give you 10% bonus, 10-19 legs 50% and 20-30 legs a 100% win bonus. So If you place a bet with 20 games, and win, betPawa is giving you more than twice the money you would get from other betting sites!
Join betPawa now and get a 1000 shillings FREEBET and 1 free Jackpot ticket as a welcome gift to get you started!
Check it out www.betpawa.ug
bet small, win BIG!
Remember:
Bet responsibly 25+
Betting can be addictive and Psychologically!
betPawa is Licensed and Regulated by the National Gaming Board
You can contact betPawa on 0786776998 or 0753572050
Whatsapp: 0780334452
Facebook: betPawa Uganda
(Visited 103,584 time, 20 visit today)
When Drugs Become The Music: The Addiction Problem in the Entertainment Industry

By Our Reporter
At his peak, Bobi Wine, now a member of Parliament remixed one of the Late Paul Kafeero's songs; 'Dippo Nazigala.' The Kadongo-kamu singer had sang about his long journey towards quitting alcohol, Bobi Wine on the other hand sang about his struggles with marijuana. He laid down reasons why he had quit and went on to take a swipe at his musical competitors; Chameleone and Bebe Cool both of whom had come close to death. He blamed Chameleone's fractures and Bebe Cool's bullet injuries on addiction. Yet subtly, Bobi Wine had blown the lid off the drug problem in the entertainment industry, but no one did take him serious, at least no serious case had yet to surface.
It's more than five years since the 'Ghetto Nazigala' song, the country awakens to the Ginkesse Star, Qute Kaye, who'd just survived a lynching over stealing car headlights. There were more questions than answers; "what happened? what went wrong?" How could a music star fall so low into an abyss that could not be explained any longer? "Drugs," some guessed. But if it was drugs, how many had gone down this path? Did they ever find their bearing back to a normal life?
1. Dave Dash (Davis Lukwago), TV and Radio Presenter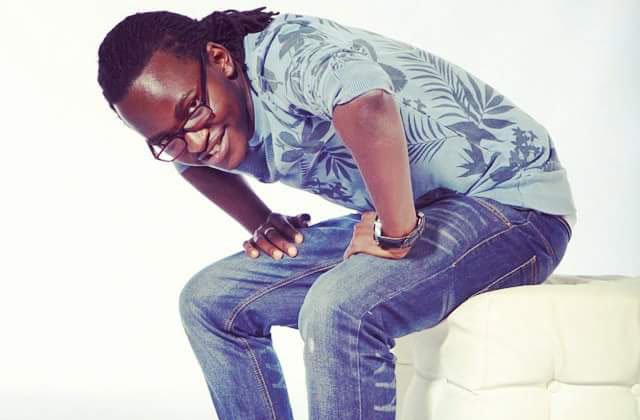 Last year in September, social media was hit by shockwaves as a video circulated. It was of Dave Dash taking a naked mile, his dreadlocks had given him away. Dave Dash would immediately check himself into rehabilitation at Butabika. A month later, he were to give a testimony of his recovery describing this moment as the most alive he'd been his entire life. Today, he seems to have left his past life behind and seems excited about the future ahead. He's also gone on a drug awareness drive, partnering with organisations such as Reach A Hand Uganda to sensitise the youths about the dangers of drug use. He clearly did not live in denial about his problem, he came out and confronted it and seems to be winning so far.
2. Kennedy Zziwa, Hair Stylist at Hair by Zziwa
Speak of relapses, and Zziwa is there as a witness. He first publicly shared his story in light of the Dave Dash saga. In April this year, he once again came open and talked about his relapse. "I discovered from the news sites that I knocked an electricity pole in Biina. Survived being lynched. And then I was whisked to Rehab where I have been for two weeks," confessed Zziwa. He'd been unaware of being high on drugs. Despite the relapse, he described it all as part of the recovery process and apologised to those he'd disappointed. It was no clear that there comes a point when drugs take control of one's personality enslaving them in ways they can't explain.
3. Iryn Namubiru, Ugandan Musician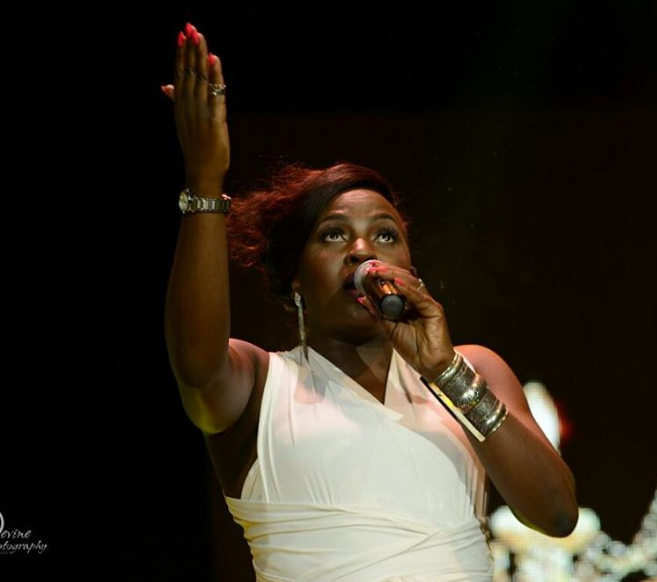 The Ugandan music artiste was detained in Tokyo Japan for illegal possession of drugs. The singer claimed innocence and blamed her promoter, one Nigerian Kim Ueno for setting her up. Although Namubiru survived a punishment that could have gone up to seven years in jail, it still left the country talking. Till today, the facts of the matter remain unclear. Was Namubiru trying to export drugs? How many other Ugandan celebrities were in this kind of business?
4. Jackie Chandiru, Ugandan Music Artiste
Of all the former Blu3 girls, none has faced it rough more than Jackie Chandiru. The cracks of her life were first revealed by a leaked photo that showed her body with needle marks at various points. She had morphed into the Ugandan Elvis Prisley. Drugs were digging gold from her music stardom. But what could have driven Chandiru to drugs? Could it have been her failed relationships? Was it something she'd started out as an experimental exercise only to find euphoria in it? Chandiru last surfaced in public in 2017 during another of her relapses. The family rushed her back to rehab in a Bunamwaya health facility. We thus wonder; "did she hit a point of no-return or will there be a music reformation for this artiste?"
(Visited 103,584 time, 20 visit today)
BBS Terefayina launches World Cup in live broadcast.

Yesterday as the long awaited World Cup final kicked off, Mengo based BBS Terefayina as the only authorized local station to broadcast all 32 games broadcasted its first match. While the station broadcasted the match between hosts Russia and Saudi Arabia, there was also a ceremony to mark the milestone where VIP guests like the Katikiro graced the live broadcast on big screens in Bulange.
BBS Terefayina will continue to broadcast the remaining 31 matches live.
(Visited 103,584 time, 20 visit today)