Top 10 Ugandan Porn actors of all time.

By BigEyeUg Team
We have all seen them, we have all lusted after them, but have you ranked them? Here comes without fear or favour the top 10 Ugandan porn actors of all time. From the s*xy to the nasty, we have them all on our sex list in no particular order.
1. Zaitoon Ahmed Katsurana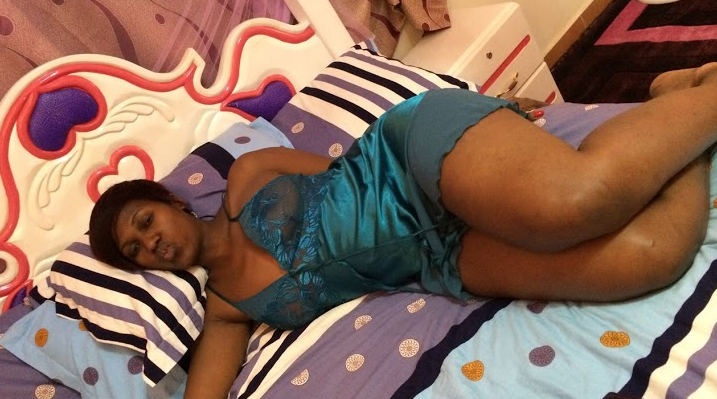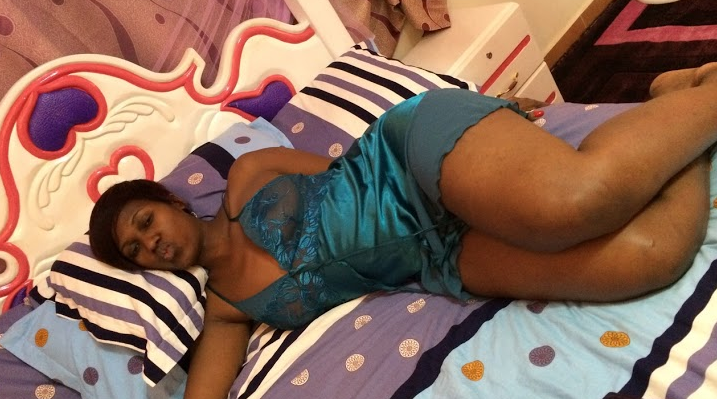 This is probably the nastiest porn actress we shall ever see in Uganda. Zaitoon decided to give Ugandans a piece of her cake in the holy month of Ramadan. This according to many was the epic Ramadan nude bonanza dubbed 'too fast too nasty.' In the first set of photos, Zaitoon is seen flaunting her hairless ***** as she takes pictures in her bedroom mirror. See more here.
2.Desire Luzinda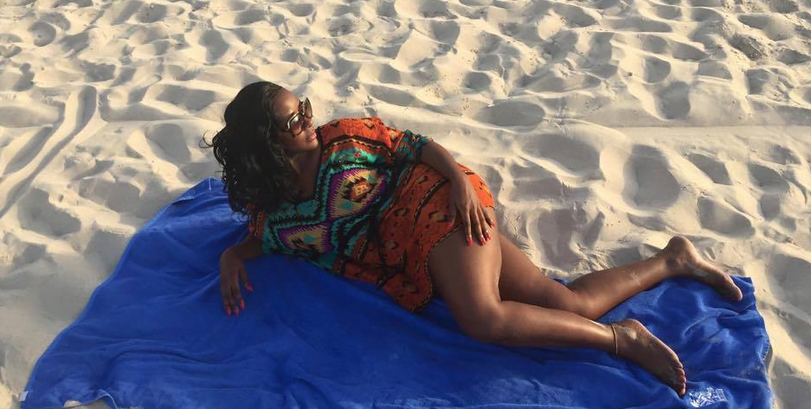 Kitone queen Desire Luzinda shocked the nation when her nud* photos leaked on the internet. The nasty photos showed Desire posing naked in all positions showing her then lover, Franklin, how she was gifted. Little did the "Equation" singer know that the photos and videos would leak, let alone feature on Uganda's top top list porn actors of all time.
3. Zari the boss lady

She was called all sorts of names when her nud* video leaked. From dry queen to desert island, to dry gin the list was endless. But one thing was clear, Zari sure knows how to make a porno even when she has limited resources, if you know what I mean.
In the video, Zari was seen fondling with her privates using a small dildo as she screamed in pleasure. The video was captured off a skype video call. It undoubtedly earned Zari a place on this highly competitive list.
4. Sheebah Karungi

Sheebah is the queen of nudity. Sheebah shocked the nation when photos of her were leaked to the media. In the photos Sheebah is seem enjoying action from both men and women leaving many in question about her sexual orientation.
In another set of photos, Sheebah openly shows off her boobs and her **** in part.  She is surely a porn star on the rise.
5. Hellen Lukoma

On several occasions, photos of Hellen Lukoma showing off what her mama gave her have leaked to the public. Annoyingly, she leaks some of the photos herself. She has been seen in soft porn on Instagram, Facebook and other platforms where her photos always end up either as semi-nude or completely nude.
Hellen is one great porn actress Uganda can't afford to lose.
6. Anastasia Aka Lady Nasta
She hails from a Christian University but everything she does will make you put into question the existence of any form of Christianity at that Christian institution in Mukono.
The name is Anastasia Aka Lady Nasta, the chic behind the 'UCU S*x Tape'. Lady Anastasia is a former Wanyange Girls School student, whose early years of education were holy and saint-like. When she got to University, something changed. She got a new strategy to get famous quickly.
Anastasia acted one of the most ameturer s*x tapes that you will ever see in Uganda. And she didn't do it with one boy, they were two. Strong lady huh!?! Anastasia wins a place on our top 10 porn actors in Uganda.
7. Panadol Wa Bassaja and Producer Didi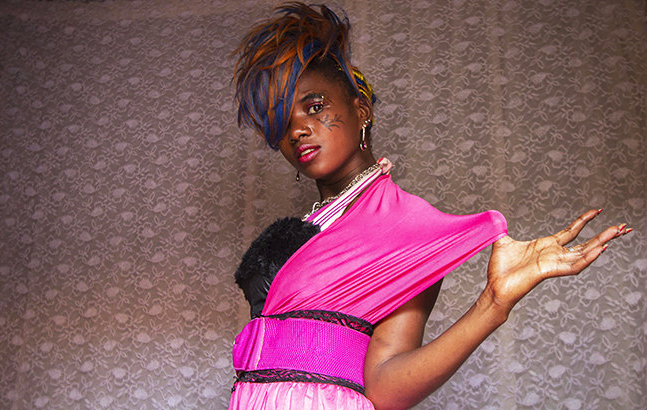 Some say she was forced into this by Producer Didi, but one thing is for sure, when Panadol wa Basajja decides to show off what God gave her, she will not hide a thing.
In a music video titled "Ensolo", Panadol let it all loose showing men what she had down there. Although it appeared disgusting to many, Panadol wa Basajja was voted onto our list of top porn actors in Uganda.
8. Anitah Fabiola

Former Miss Uganda west and Former NTV Uganda Be My Date Star, Anitah Kyalimpa couldn't miss on this list. The list would literally be incomplete without her.
Anitah whose nud* photos were released recently has been the talk of town. Her nud* photos and videos show the usual brown s*xy young girl doing her thing only that she spices it all up with her unique s*x touch.
In the photos, she sticks her tongue out whereas in the videos she puts in as much energy as possible to make her man (South Sudanese man) happy.
She is definitely in it to win it and couldn't miss out on the top 10 porno actors list.
9. Farouk Ssempala

The only man on the list that has dated all the city Socialites, from Zari to Judith Heard. Along the way he forgot to close one of the loopholes and one of them ceased the moment to shame him. His nud* photos posing in front of the camera like he didn't care leaked to the Ugandan public.
In the photo Farouk is seen posing completely nud* with his arms covering his chest. He shows off his manhood for whoever cares to see.
For this reason, Farouk couldn't miss out on this list.
10. Robinah Sanyu Mweruka and Kasumali.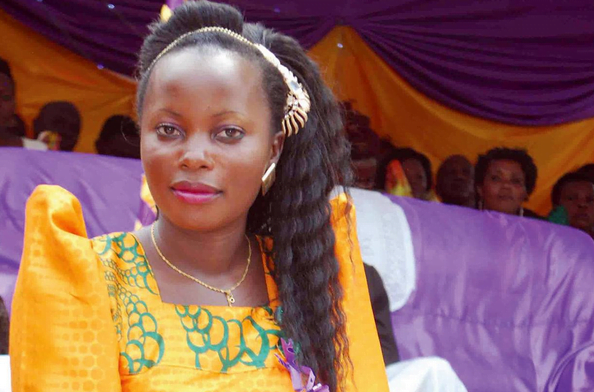 Bukedde TV's Robinah shocked the nation when her porno leaked to the public. What was even more disheartening was the fact that in the video, another man, not the TV presenter's hubby was in the driving seat. The man known as Kasumali who is a kick boxer spared no time as he bombarded Robinah from start to finish. This put Robinah and Kasumali on our top 10 list.
(Visited 103,584 time, 12 visit today)
StarTimes acquires exclusive broadcasting rights for UEFA Europa League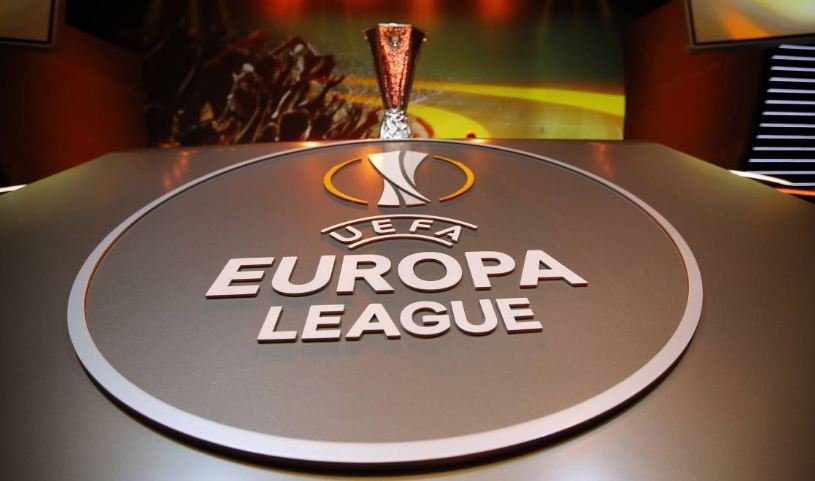 Africa's leading pay-TV operator StarTimes has acquired exclusive broadcasting rights for UEFA Europa League in Sub-Saharan Africa until 2021. The broadcast, which will begin on September 20th, will see football fans enjoy matches between the best European clubs. "We are very happy to bring UEFA Europa League to our subscribers. This summer FIFA World Cup was a success and fans really appreciated that we brought them ICC exclusive and live right after. So we thought that they would be delighted to watch another European club competition on StarTimes," explained Aldrine Nsubuga Snr, StarTimes Uganda Marketing VP. "We are working hard to bring the best sport content to our subscribers. This season will be intense for football fans with Bundesliga, French Ligue 1, FIFA Club World Cup, French & Italian Cups and now UEFA Europa League."
StarTimes will not only exclusively broadcast UEFA Europa League in Uganda but also in all Sub-Saharan Africa except South Africa, Lesotho and Swaziland. StarTimes has been awarded exclusive rights for English, Portuguese and local languages in English and Portuguese speaking areas.
(Visited 103,584 time, 12 visit today)
XFM Bring XFM Bash to Kampala, powered by Smirnoff

Press Release:
We're Bringing the Party to the Streets Kampala, 13th September, 2018: XFM is excited to announce that 20th October, 2018 is the date on which we shall hold the first ever XFM Street Bash. "XFM is a youth station that is all about the good music & the good vibes," said Ghislain Masamba, the XFM Station Manager. "When we looked at our need to give our listeners a good party& all these warehouse et al concepts all exhausted, doing the XFM Street Bash right next to home became such an exciting opportunity for us!"
The XFM Street Bash will be hosted at 1st Street, Industrial Area, right next to the XFM premises. It will cost revelers just UGX 10,000 to access the venue, with gates opening at 12 noon till late.
The XFM Street Bash will have revelers party with the biggest artistes, your favorite XFM & Urban TV presenters, DJs & many more.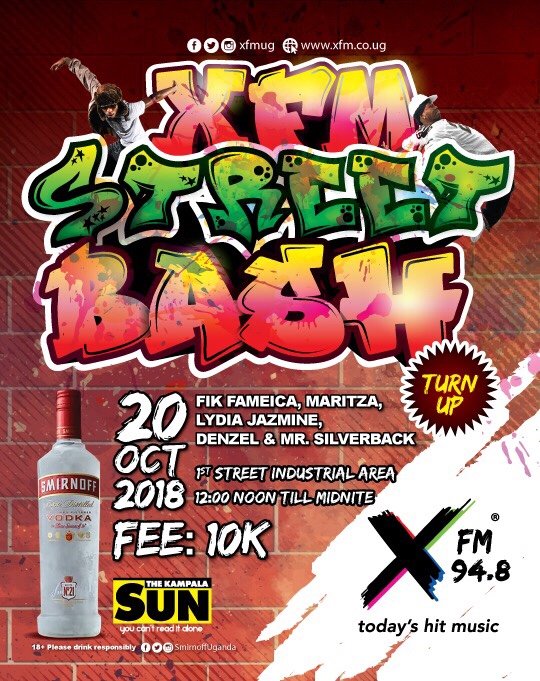 Powering the event is top vodka brand, Smirnoff. "Smirnoff is a good brand with a product that relates directly with XFM's average listener," said Vision Group's Marketing Manager in charge of Broadcast & Digital platforms, Kenneth Oduka. "Smirnoff Vodka, along with their Black & Red Ice are very popular with the youth & it made perfect sense for us to partner with them for this event."
"Smirnoff are also one of the biggest brands in as far as understanding the party scene goes. That we look to have the XFM Street Bash as one of the biggest parties in the land pretty much dictated that we partner with the best there is," added Ghislain Masamba.
For more information.
XFM is Vision Group's youth-eccentric radio station that prides itself in playing you today's hit music, located in Uganda's capital, Kampala.
(Visited 103,584 time, 12 visit today)
Little go green's Joseph Masembe matches against climate change in San Francisco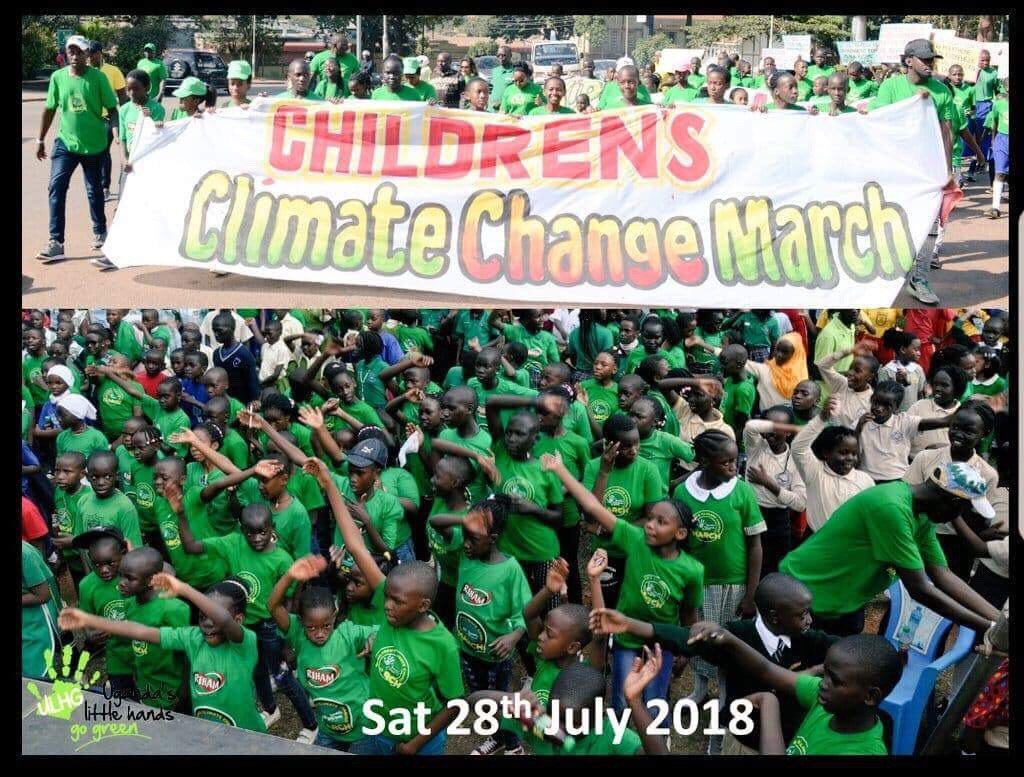 Rise for climate has had two successful events this year and that's the green festival and the children's climate change. Over the weekend Joseph Masembe the CEO of little go green hands Uganda marched alongside other environmentalists at rise for climate in San Francisco.the march started at Embarcadero and ended at the civic center, the march attracted thousands of environmentalists all over the world and Uganda was privileged to have been represented.
The march happened before world leaders, researchers and enviroment activists arrived in San Francisco for the Global Climate Action Summit, which is organized by the UN and Governor Jerry Brown.
The global climate summit is to begin tomorrow 13th September with a two days program, it will be aimed "Taking Ambition to the next level" the Global Climate Action Summit will bring together state and local governments, businesses, and citizens from around the world to showcase climate action taking place, demonstrating how the tide has turned in the race against climate change and inspiring deeper national commitments in support of the Paris Agreement
(Visited 103,584 time, 12 visit today)