Top 10 Deejays that Rocked Ugandans in 2016

By Lee Osbourne
As we come close to the end of 2016, we bring you some of the top disc jockeys that have rocked Ugandans this year.
This year has seen several deejays up their game; some DJs collaborated with artistes on songs, others did mix-tapes and some even teamed up to form deejay-ing duos.
As we all have our favorite playlist and different tastes of music, even when it comes to Djs, each person has one or two Djs that they fancy most.  Here is a list of my top 10 Ugandan deejays that have rocked this year.
1. DJ Roja and DJ Slick Stuart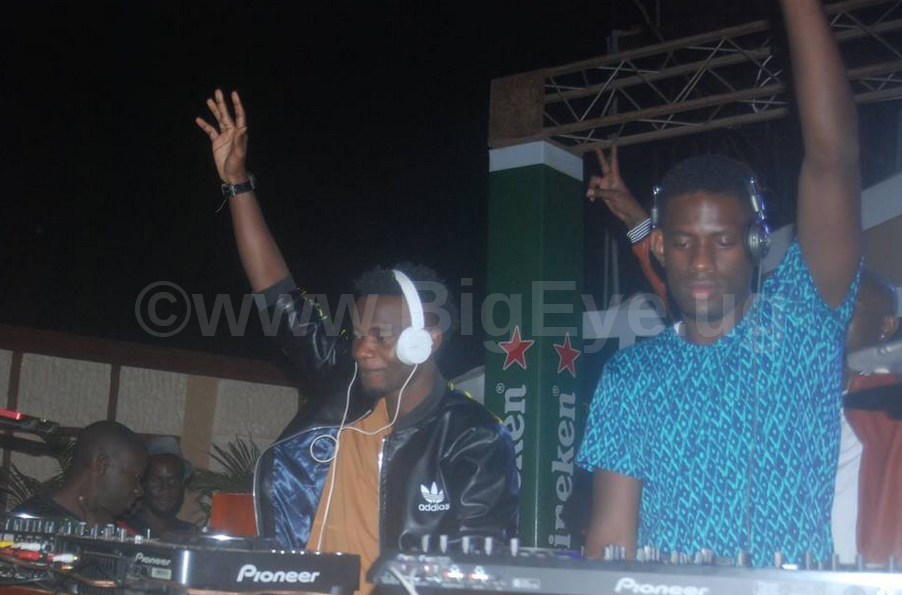 They are the first deejay-ing duo in Uganda. 2016 saw them hit new milestones. The duo was named Africa's finest Djs in the prestigious Nigerian Entertainment awards beating other professional Djs on the continent. They were also voted the Wickedest Djs at the 2016 Buzz Teeniez Awards.
These two young DJs also held a successful 3rd edition of their annual Smirnoff mix-tape party in September at Laftaz Swimming pool. Dj Roja and Slick Stuart are resident deejays at KFM and have earned a name through their creativity when it comes to entertaining their followers with live mixes blending all music genres.
Apart from being resident Dj at KFM, Dj Roja works at NBS After5 show hosted by MC Kats. The duo plays at several nightspots including Cayenne, Laftaz and Space Lounge. They also have played on several big events such as Club Dome events, Kadanke, MTN HollaLife events, and Buzz Events among others.
2. DJ Shiru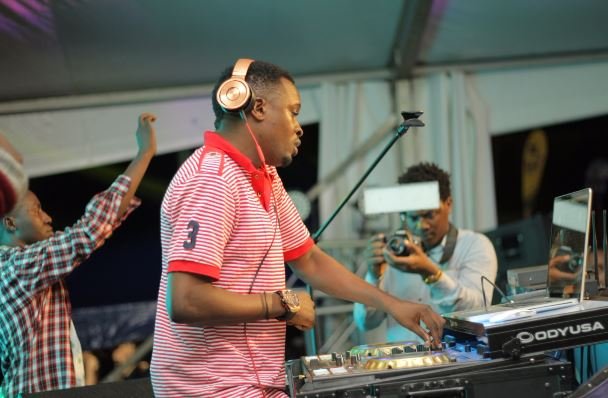 Real names Kiberu Shiru, aka 256 Spin Doctor, he is a veteran and one of the most popular Ugandan DJs. He is loved by many people, especially the lovers of the so called kidandali music since he plays local music better than any other Dj in the game.
Dj Shiru collaborated with Nigerian star Patoranking in Dance Well song that is doing well on the airwaves. He is currently a resident DJ at Bukkedde TV and radio. He also plays at several night spots including Club Ambiance, Amnesia, Laftaz among others and has played on several events this year such as Buzz Events, Kadanke, East African Djs carnival among others.
3. Dj Aludah
Real name James Aludah Mugume, he started professional deejaying in 2009 and got his break-through at a Dj showcase when he won Pilsner's Spin Master Championship in 2010 and since then he has been on top of his game.
DJ Aludah has been dropping a mixtape 'Welcome to my Dancefloor' every month and recently thrilled his fans when he hosted his annual dj event dubbed "King of TurnTables" that took place at The Square in November. Sir Aludah works on Radio City FM hosting Beats per Minute and Baseline shows that air every Friday and Saturday respectively.
4. Dj Apeman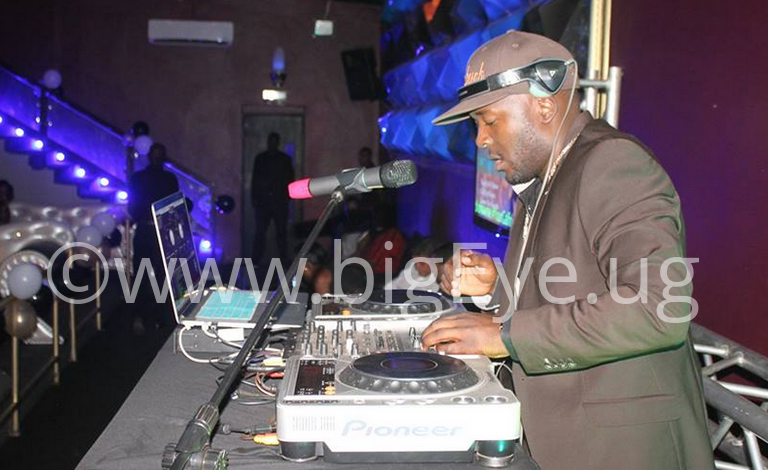 DJ Apeman, aka Silver Back, is well known for having invented his signature Afropolitan mix which is a fusion of UK and American street classics with a touch of local classics, not forgetting his love for playing reggae music. He has proved that deejaying can be entertaining, the very reason he has had a busy calendar gracing different events including UG Step party, Arab Money, Battle of Sexiest, Cayenne Halloween party and also playing at several international events in UK, Sweden, Germany, Tanzania, Burundi, Kenya and Rwanda.
5. DJ Andy Skillz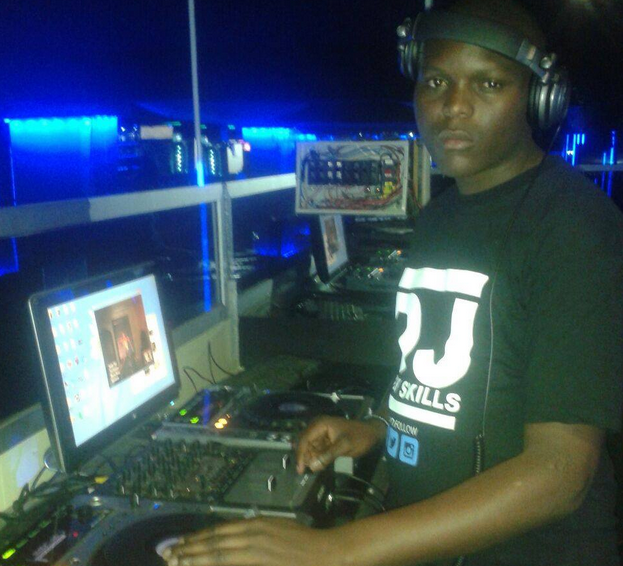 He is one of the youngest Djs. He is popularly known for blending music genres that appeals to all age groups. From the defunct Club Volts, he has mastered his game and his good mixing skills won over tycoon Sudhir's heart to make him his official Dj on all his events. He was this year signed by Muziokioyee, an entertainment company based in US that promotes big artists, and has played on several European, Indian and corporate parties. Currently, he is working with UK based Pearl Chat TV, Kololo Gardens and Speke Hotel.
6. DJ Crim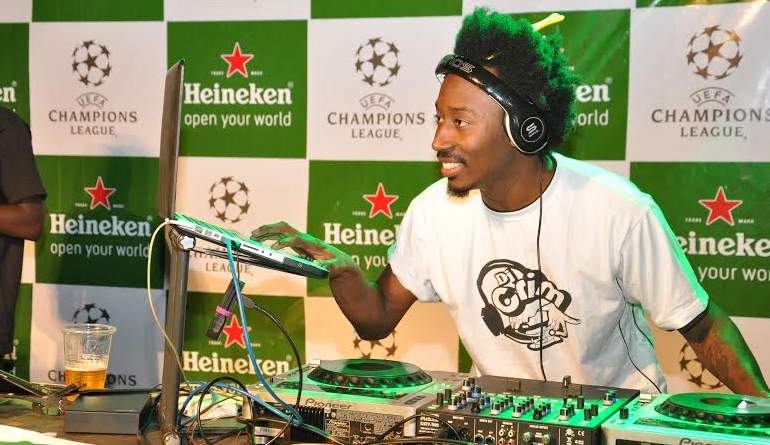 He is a household name and a rare breed of Disc Jockeys that can work the turntables while emceeing at the same time. He became talk of the town after he became the official Dj of the Saturday variety mix at Legends bar. Dj Crim was recently signed by Namibian Ogopa Butterfly Entertainment that has embarked on promoting his act across Africa. He has played on several gigs this year and currently works on Hot100FM.
7. Selector Jay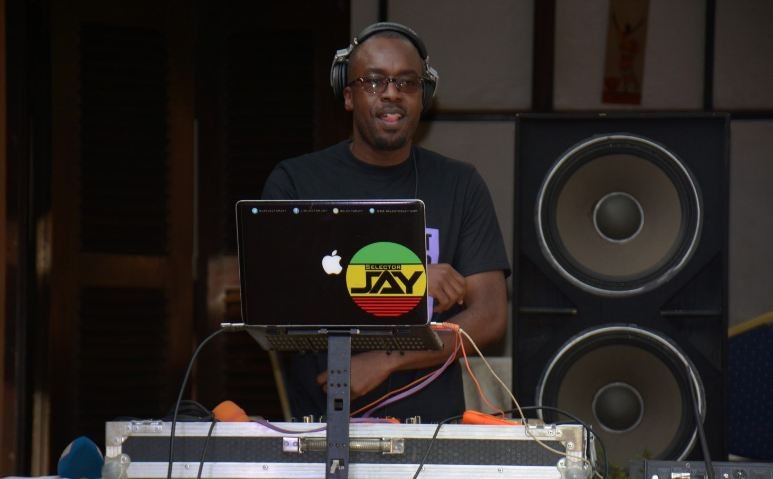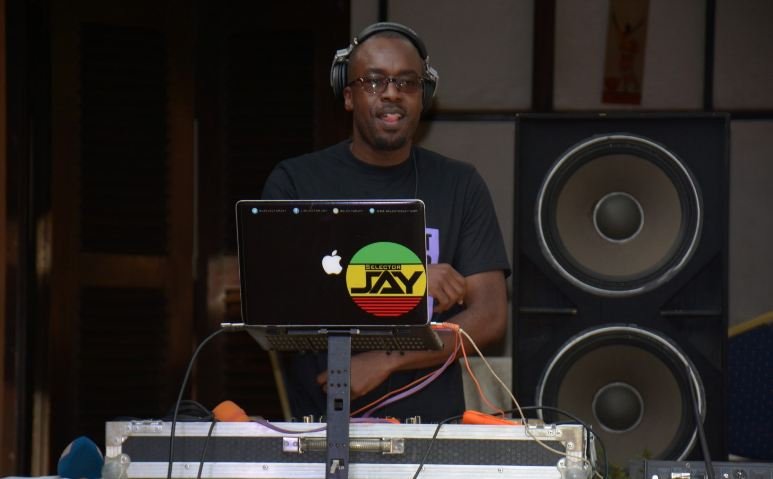 Also known as Dj Josh, he is skilled on the turntables. He is popularly known for being the official Dj at Club Guvnor and NTV the Beat music show hosted by Douglas Lwanga. He is also nominated in the HiPiPo awards in the category of Best DJs this year.
8. DJ Alex Ndaula
He is a veteran Dj and has had a great impact on the music industry. Alex is an experienced professional DJ popularly known for the Over Drive Mix and The Saturday Dance Force shows on 91.3 Capital FM.
9. DJ Karo
She is a young female turntable goddess, always dressed to kill and brings a feminine touch in a male dominated profession. Karo has played on several high profile events including The Radio Shake down, and The FNL finals among others.
10. DJ Mark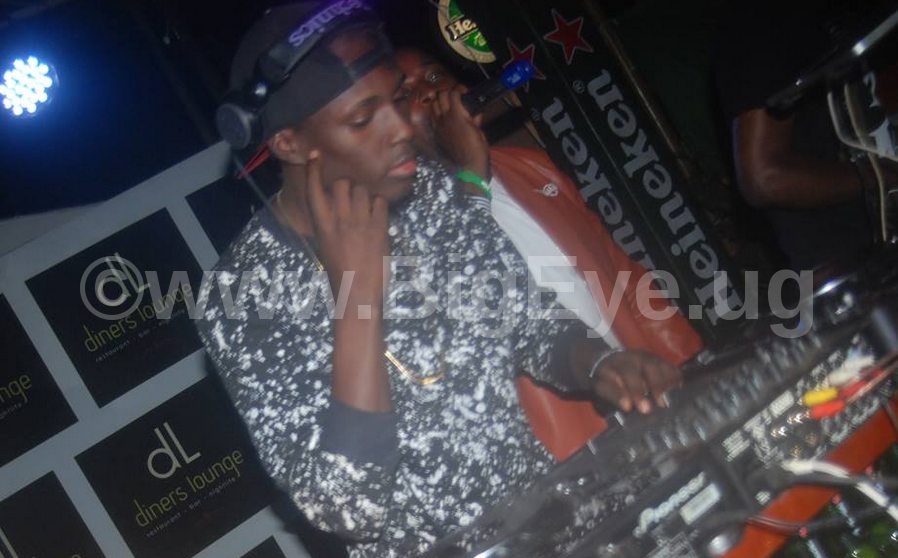 He is among the youngest DJs in Uganda with a huge fan base due to his mastery of live mixes. Currently he plays at NBS TV Hit Maker live show every Saturday morning.
(Visited 3,220 time, 1 visit today)
Rapper J-Wats releases debut album

Rising Ugandan rapper J-Wats, real name Jude Watshaba, has released his debut album dubbed "On My Own". The album boasts of 16 tracks featuring over 10 artists from across the continent including Isaiah Misanvu, The Mith, Xtacy from Ghana, Pryce Teeba, Flex D' Paper, and Byg Ben among others.
On the album, J-Wats depicts the hustle story of his journey in the Rap game and music industry and also talks about love, friends with benefits, hardships and celebration of his gradual progress in the industry.
All the songs connect to a story from the start (Intro ft. Lugemwa) to the outro of the album. The album contains an urban sound, with different genres describing J-Wats' versatility as a singer and rapper.
On My Own started taking shape two years ago when J-Wats debuted "Holding The Light" as the first single off the album. It was later was followed by "Man Of The Year".
Staff Writer
(Visited 3,220 time, 1 visit today)
VIDEO: Singer Rashy K Releases New Video "Onkubye"

By Staff Writer 
Sweden-based Ugandan singer Rashid Kibirige aka Rashy K has released a brand new video titled "Onkubye".
"Onkubye" is one of Rashy K's latest songs off his 'Good Vibes' Ep. It is a love song in which the singer reveals to a girl how much he is attracted to her.
The song is a fusion of afro-beat and dancehall, a style known as Bax Ragga.
The audio of the song was produced by Producer Kron, while the video was shot by Ugandan video director Superstar Films.
Watch it here:

(Visited 3,220 time, 1 visit today)

BigEyeUg Team
City music promoter, Sipapa is now in new trouble
This after Sipapa real names Olimu Charles was arrested by Police downtown.
Sipapa who is wanted for domestic violence after he allegedly assaulted his gal Brown Sugar had gone downtown to buy a phone. Boda Boda riders spotted him and surrounded him expecting him to splash money as he has always done.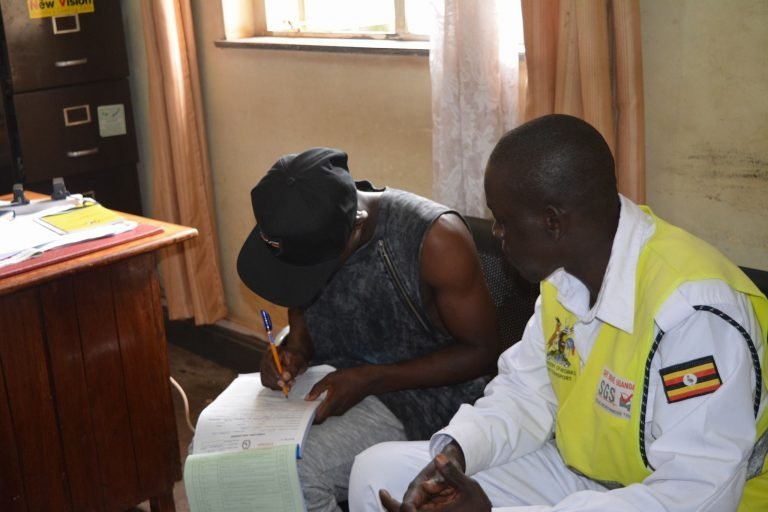 It was at this point that alot of commotion was caused attracting Police who came to investigate and found out that the wanted man was down town and without a seatbelt.
At this point, the authorities wasted no time. He was whisked away to Central Police Station. He made his statement before being taken to the coolers.
We will keep you posted.
(Visited 3,220 time, 1 visit today)