Tonkooya by Sharon Williams

(Visited 1 time, 1 visit today)
Ykee Benda goes for Dancehall King Crown with new song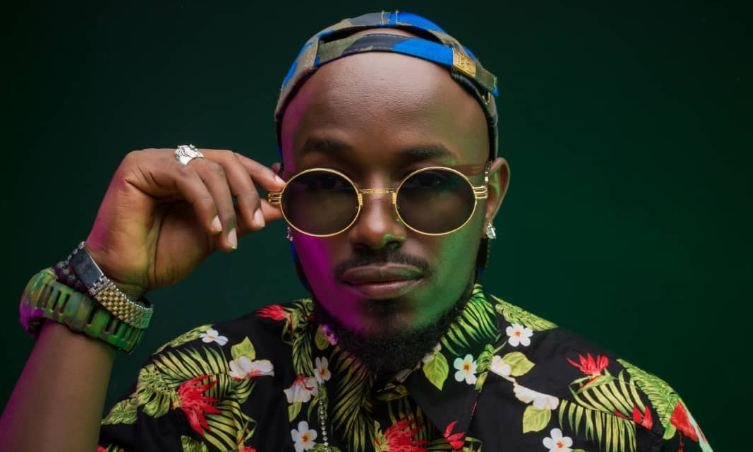 By Bash Mutumba
As a Ugandan child, one of the games you grow up playing is hide and seek; whose Luganda name is kwiso bando. Ykee Benda in his new dancehall tune of the same name, paints images of a puppy love affair in the ghetto.
Ykee, who is popular for his Urban Pop style, decided to go dancehall on "Kwiso Bando", and on first listen, you can't avoid to relate the hook of the already hitting jam to any of Bebe Cool's seasoned dancehall vibes. Perhaps this explains why Ykee chose Eno Beats, one of the best dancehall producers in the country, and also the same man behind Bebe's club banger "Katono", to make the song.
Whether Bebe Cool and other established dancehall artists like Ziza Bafana and Beenie Gunter should be worried by Kireka Boy's dramatic twist, is a question of opinion.
Check out the song below:
(Visited 1 time, 1 visit today)
Jim Nola MC 'Raps Up' 2018 in Dancehall Style

By Bash Mutumba
It is typical of members of the hip hop fraternity in Uganda to release songs at the year end, rapping about the most famous and infamous events of the year. In the songs intended to wrap up the year, rappers show off their lyrical prowess and catchy flow with the usual goal of edutainment. Jim Nola MC, who rose to fame after replying to Feffe Bussi's "Who is who" diss track, has done his own — in a fashion hardcore hip hop fans(including himself) aren't usually happy with.
It should be remembered that in his diss track titled "Hip Hop Saviour", Jim aka Abedunego used the opportunity to not only poetically lash out at Feffe Bussi, the rap battle instigator, but also bash rapper Fik Fameica and Gravity Omutujju for leaning a lot towards dancehall in their hiphop songs. This earned him respect as a new rapper that had come to revive hiphop, and others even saw him as a reincarnation of GNL Zamba.
However in his Rap Up, The Son Of Najjuma leaned a lot towards the dancehall he dissed colleagues for, and even though his lyrical depth and flow is impressive like always, the unorthodox beats prove he has also been pulled towards the more commercial side.
Listen to the 2018 wrap up song below.
(Visited 1 time, 1 visit today)
Magic Washington teams up with Sanga Moses to advocate for girl child education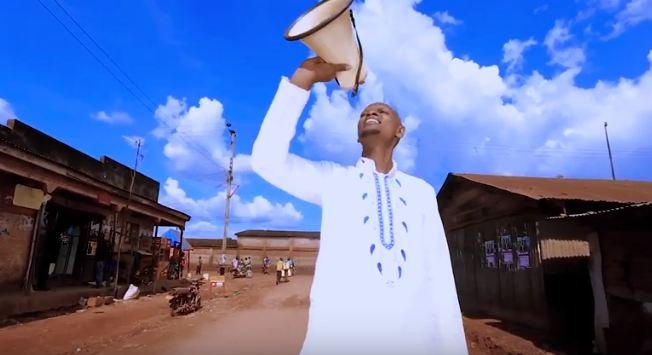 When you educate a girl, you educate a nation, goes a popular saying. Therefore to ensure growth and development of a nation, it is vital that the girl child receives a good education. This is the message renowned Ugandan music producer Magic Washington is trying to communicate in his latest song.
Dubbed "Our Girls", Washington teamed up with singer Sanga Moses to advocate for girl child education. The song does not only champion girl child education, but also calls for an end to child marriages.
For Sanga Moses, ending ending child marriage is a cause close to his heart having seen his three sisters forced into early marriage before they celebrated their sixteenth birthday. Since 2010, he has been focused on economically empowering underprivileged mothers by training them and helping them to launch clean energy micro-businesses in Uganda converting locally sourced waste into clean cooking fuel (briquettes) and more recently energy saving cookstoves so that they have the incomes to send their children particularly girls to school.
"Our Girls" was produced by Magic Washington at Master's studio and Video directed by Ark Menz.
Watch the video below.
Staff Writer
(Visited 1 time, 1 visit today)