ThinTallTony Evicted from Big Brother Naija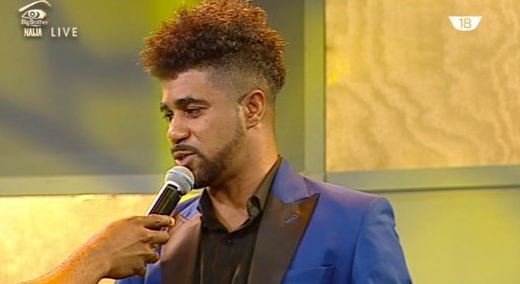 After 78 days of exciting moments in the house, ThinTallTony has been evicted from the on-going Big Brother Naija competition, putting an end to his dream of winning the coveted prize of N25m and an SUV.
This came following last week's nomination which put up four housemates: Efe, Debie-Rise, TBoss, and ThinTallTony for eviction. After a suspense-filled moment, which sparked tension among the nominated housemates, Ebuka Obi-Uchendu, the show host announced that Efe and Debie-Rise had been saved from eviction. Their joy knew no bounds as Efe fell flat on the floor while Debie-Rise was momentarily speechless.  This limited the contest to TBoss and ThinTallTony. As fate would have it, ThinTallTony was announced the seventh real housemate to be evicted from the big brother house.
Interestingly, Efe led in this week's popularity test with a wide margin of 51.97 percent. Debie-Rise came a distant second with 21.78 percent, followed by TBoss and ThinTallTony with 14.57 percent and 11.68 percent respectively.
When ThinTallTony was asked to leave the house, his female ally, Bisola buried her face in her palms and wept inconsolably. Bally on the other hand was transfixed momentarily as ThinTallTony made his way out of the house.
While on stage with Ebuka, the 5ft 7 dancer said: "I've waited for 12 years to be here. I lived it to the fullest. I'm living the dream." He added, "It is heartbreaking that I was evicted, but it's all good. Life goes on."
When asked about his romantic relationship with Bisola, ThinTallTony said: "That wasn't real. No offense to anybody but that's pure honesty. She is an incredible woman, but we spoke about it and she took it maturely". He however said his friendship with her would remain for life.
Then Ebuka brought up the much talked about issue of his marriage, the now ex-BBN housemate openly stated, 'Like I said in the game, I never spoke about my family. I kept it really separate, I don't want anyone to know about that part of my life because the truth is, I've done research before about people, humans, and how they think, not just in Nigeria but around Africa. When I did that research, I realized there is a way people look at you when you are married, especially in the game, and I'm married. Nobody knows I am." He was however shocked when Ebuka told him that his marriage was public knowledge, even to his fellow housemates.
ThinTallTony however pointed out that he was misquoted. He said, "When I said my family is dead, what I was referring to are my grannies, brother and sister who I hold in high esteem."
In what appears to be a shift from the norm, the Head of House task, which used to be a Monday affair was done immediately after the eviction. This time, the housemates were asked to burst lots of balloons to uncover some hidden ballots containing different alphabets to correctly spell "Head of House". According to Biggie, whoever wins this task will automatically become the ultimate Head of House. Efe beat fellow housemates in the HoH race to emerge winner.  Efe's victory has abruptly ended Bassey's reign as HoH.
This week's eviction show was quite thrilling as CEO of Marvin Records, Don Jazzy was a celebrity guest, seated among the live crowd as one of his proteges, Reekado Banks treated the audience to two of his hit tracks, 'Oluwa Ni' and 'Ladies and gentlemen." DNA Twins, finalists on The Voice Nigeria competition, also serenaded the night with their latest track "How Can".
(Visited 219 time, 1 visit today)
Eddy Kenzo lands mega tourism deal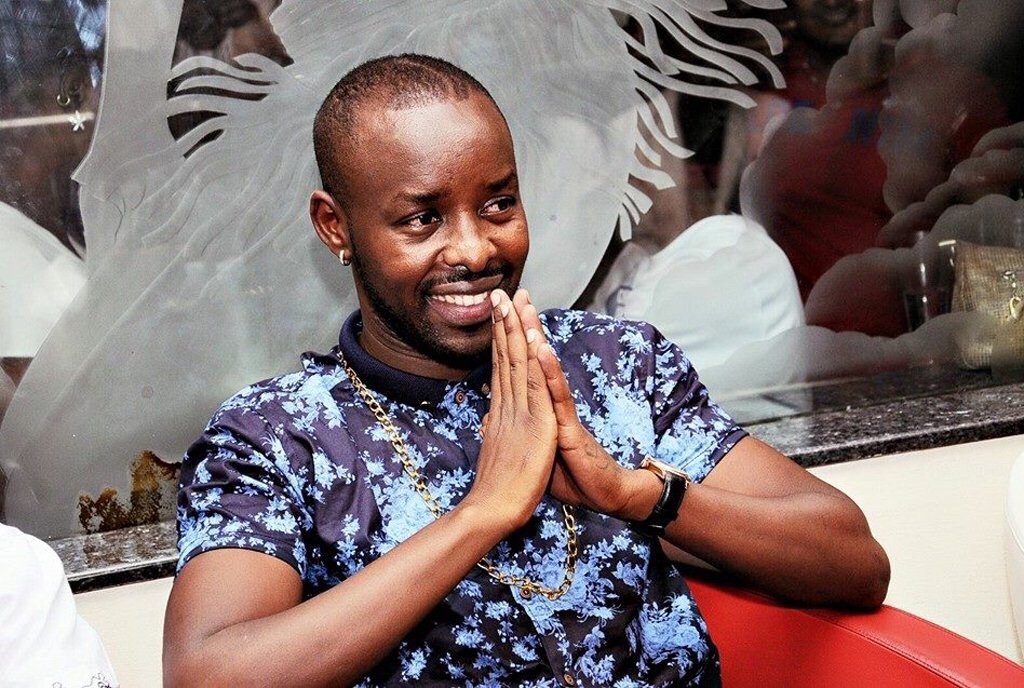 BET International award winning artiste Eddy Kenzo is in for big things this year.
The star who rose to international recognition thanks to his 'Sitya Loss' jam has landed a mega tourism deal with Uganda Wildlife authority as the official ambassador for tourism in Uganda and the world.
The deal comes hot on the heels of a similar deal that he had in Kenya where he was charged with promoting tourism in the popular tourist destination for many international visitors.
While announcing the new appointment, Uganda wildlife through their Twitter handle said that it was an exciting moment for them to announce Kenzo as their new representative. They also noted that Kenzo will unleash to the world Uganda's unique wildlife and promote Uganda's tourism destinations.
An ecstatic Kenzo then revealed that he is going to do his best to make sure that he sales Uganda to the world. He said; 'I will work hand in hand with all the different tourism departments to promote our country and it's tourism attractions.'
Well done Eddy Kenzo. Keep the Ugandan flag flying high.
(Visited 219 time, 1 visit today)
Ykee Benda to headline "Live Music Xplosion" anniversary celebration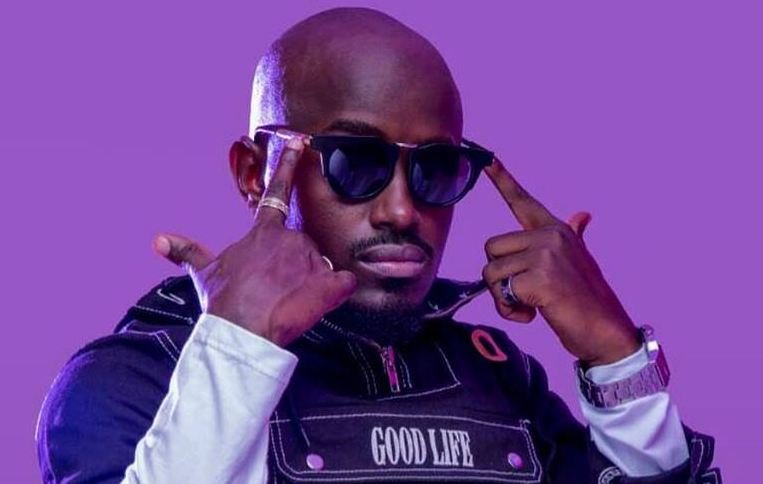 Singer Karole will this Friday celebrate the one year anniversary of her live music explosions at a concert that will feature Ykee Benda.
This follows successful editions of the monthly "Karole Live Music Xplosion" where she features different musical acts.
The budding singer previously featured artists like Nina Roz, Rabadaba, Cieska LItes, Maro, Vampino, Guitar Maestro and Vocalist Myko Ouma among others.
The very energetic songstress, who will be backed by S&S band has promised a thrilling performance and will also be releasing a new video dubbed "Musujja".
The show will be held at Rumour bar, Bukoto.
Staff Writer
(Visited 219 time, 1 visit today)
Big Brother Naija: Miracle emerges winner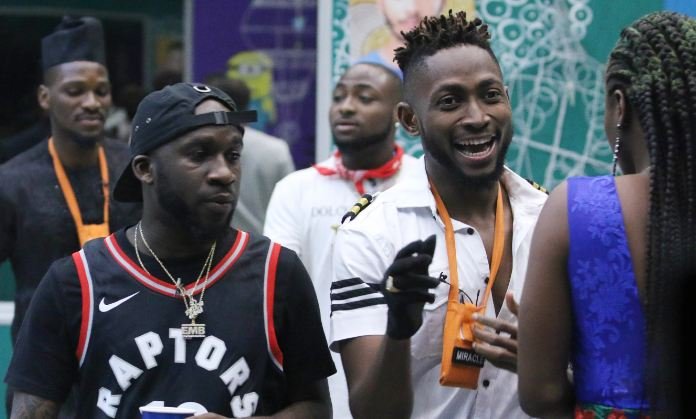 By Our Reporter
After three months of suspense, drama, intrigue and controversy, Africa's biggest reality show, Big Brother Naija: Double Wahala came to an end with the in-house pilot, Miracle, emerging as the winner of 25 million naira cash, an SUV and other prizes with a combined worth of N45 million.
Former Big Brother Naija housemate, Bisola, hosted a live viewing in Lagos, Nigeria, and coverage of the show switched between the venues.
Nigerian serial hitmaker, Davido, kicked off proceedings with his hit track, 'Fia' and the five finalists, Tobi, Cee-C, Nina, Miracle and Alex were then joined in the house by Ebuka, who gave them opportunities to clear the air on several controversial issues.
The first eviction of the night was then announced, as Nina was told to leave the Big Brother house.
Viewers also got the chance to hear from past housemates who were in attendance at the Lagos venue, as Bisola probed them on their relationships and ventures outside the house.
A pair of performances followed, first with 'Legbegbe' crooner Mr. Real thrilling viewers and then Kaffy and the Magneto Dance Crew performing expertly choreographed dance moves.
Another eviction was up next, as Alex was also evicted from the Big Brother Naija house. Following further performances by Dice Ailes and Kaffy, Tobi became the next housemate to be evicted leaving Miracle and Cee-C as the top two finalists.
After a very tense moment on stage, the venue erupted as Miracle Igbokwe was unveiled as the winner of Big Brother Naija: Double Wahala, with the Regional Director of M-Net West Africa, Wangi Mba-Uzoukwu presenting a cheque for 25 million naira.
(Visited 219 time, 1 visit today)