The Uganda Music Awards: Here's the full list of nominees

By Our Reporter
Eddy Kenzo leads nominations in the inaugural edition of The Uganda Music Awards(TUMA) which were announced on Thursday evening at a ceremony held at Fame Lounge.
The "Jubilation" singer scooped seven nominations including Artiste of the year, Best Male Artiste, Best music Video and Song of the year among others.
He is followed closely by Team No Sleep queen Sheebah Karungi and Dancehall star Ziza Bafana who each received four nods.
The awards are intended to recognize and celebrate outstanding artistic achievement, technical proficiency, performance excellence and positive contribution to the music industry in Uganda.
Following the nominations, the organisers will now embark on activations, workshops and media tours across the country. These activities will culminate into the award gala night which will be held on 4 August at Kampala Serena Hotel.
Here's the full list of nominees:
Artiste of the year
1.Eddy Kenzo
2. Sheebah Karungi
3. David Lutalo
4. Jose Chameleone
5. Bobi Wine
Best Female Artiste
1. Winnie Nwagi
2. Sheebah Karungi
3. Lydia Jazmine
4. Fille
5. Rema Namakula
6. Irene Ntale
Best Male Artiste
1. Eddy Kenzo
2. David Lutalo
3. Ziza Bafana
4. Ykee Benda
Best Music Video
1. Banyabo by Rema Namakula
2. Jubilation by Eddy Kenzo
3. Mariana by A Pass
4. Wantegula by Abaasa
5. He Go Down by Irene Ntale
Best Breakthrough Atiste
1. Ceaserous – Dangerous
2. Da Agent – Mayi Mayi
3. Moroots – Kings and Queens
4. B2C – Tokigeza
5. Kenneth Mugabi – Naki
6. Ykee Benda – Farmer Remix
Best Producer
1. Kuseim
2. The Weezy
3. Danz Ku Mapeesa
4. Diggy Baur
5. Nessim
Best Ragga/Dancehall artiste
1. Vampino – Smart Wire
2. Cindy Sanyu – Still Standing
3. Voltage Music – Pull Up
4. Ziza Bafana – Tulimajje
5. Rabadaba – Yo Body
Best Regional Artiste (Central)
1. B2C- Tokigeza
2. Ceaserous – Dangerous
3. Eddy Kenzo – Addicted
4. Ziza Bafana – Tulimajje
5. Maro – Nziranago
Best Regional Artiste (Eastern)
1. Candy man – Epucit
2. Isaiah Destiny – Mbolele
3. Josh Buxton – Akalimo
4. Mr Oj – Yongayo
5. Mas de rapper
Best Regional Artiste (Western)
1. Qreaus – Rukundo
2. Hakamukiga – Enzamba Egambe
3. Sabasaba Atatya Mbeera
4. Kigambo Araali -Tooro k'okasemera
Best Regional Artiste (Northern)
1. Gbaraspoken – Kapia
2. Smokie Allan – No Cry/ My loving
3. Judas Rap Knowledge – Last King of Payira
4. Blamo & Laxzy – Kunu
5. MC Wang Jok – Wang Pedding
Best Traditional
1. Candy man – Epucit
2. Davie Mex – Motherland
3. Winnie Nwagi – Kano koze
Best Urban
1. Eddy Kenzo – Jubilation
2. Naava Grey – Ndi
3. Abaasa – Wantegula
4. Sitenda – Nze Naawe
5. Moroots – Kings and Queens
Fans Choice Award
1. Nina Roz – Mekete
2. Lydia Jazmine – Cherry
3. Juliana Kanyomozi – I'm Still Here
4. B2C – Tokigeza
5. Ceaserous – Dangerous
Gospel Artiste of The Year
1. Levixone – Esaala
2. Coopy Bly ft Wilson Bugembe – One Body
3. Exodus – Nyinimu
4. The Collective – Amen
5. Brian Lubega – Wakitibwa
Song of The Year
1. Eddy Kenzo – Jubilation
2. Rabadaba – Yo Body
3. Sheebah Karungi – Akuuse
4. Navio – Njogereza
5. Jose Chameleone – Agaatako
6. Ziza Bafana – Tulimajje
Best Afro Fusion
1. Navio – Njogereza
2. Kenneth Mugabi – Naki
3. Rema Namakula – Banyabo
4. Afrie – Yodi Yodi
5. Naava Grey – Ndi
Best Artist in the Diaspora
1. Ang3lina – Go Down
2. Tindy Twyla – Secret Lover
3. Mark Stel – I like
4. Ferida Rose – Njabala
5. Ganda Boys
Best Dance Crew
1. Ghetto Kids
2. H2C
3. Clay Dance Company
4. Tabu Flo Dance Company
Best Hip Hop
1. Da Agent – Nkalabuka
2. Byg Ben – Nzokuse
3. Gravity Omutuju – Musomesa
4. St Nellysade ft Keko – Tukomyewo
5. Ruyonga – God NDA
Best Reggae
1. A Pass – Mariana
2. Juliana Kanyomozi – I'm Still Here
3. Bruno K – One for The Road
4. Jah Brixman – Mwagala
5. General Czar-bu – Engeri Yokukwana
Best Kadongokamu Artiste
1. Mathias Walukagga
2. Kazibwe Kapo
3. Fred Sebatta
4. Fred Sebbaale
5. Willy Mukabya
Best Instrumentalist
1. Kitanda Micheal
2. Joseph Sax
3. Kiracho Njoroge
4. Charmant
5. Roy Kasika
Best Afro Pop
1. Maro – Nziranago
2. Bobi Wine – Aidah
3. GeoSteady – Owooma
4. Jose Chameleone – Agatako
5. Fille Mutoni – Mbeere eno
6. Sheebah Karungi – Wadawa
(Visited 2,518 time, 1 visit today)
Photos: UG Pineapple Comedy Tour comes to an end

By Our Reporter
The UG Pineapple Comedy tour came to an end on Friday with a show stopping comedy experience at Laftaz lounge, Centenary Park in Kampala. By 8pm, Laftaz was filled with revellers ready to catch some rib cracking jokes from a host of comedians including Teacher Mpamire, Dolibondo, Optional Allan, Madrat and Chico and Amooti Omubalanguzi among others.
At the entrance to the comedy show, free cocktails and shots of the Pineapple flavour were handed out to the enthusiastic revelers who waited for Uganda's biggest comedians. The UG Pineapple lounge was a good place to stop and have a sunshine pineapple experience with the new UG flavour.
Comedy is only an addition to this Uganda's biggest export and helps to bring fans together. Comedy at Laftaz's gave the comedians a chance to showcase their improved talent. While new kids like Optional Allan are coming into the industry with promising talent, older comedians like Napoleon Emma who were flat in the yesteryears are now an improvement and their delivery of jokes is superb.
Dolibondo has never found it hard to make people laugh and he did not disappoint. Amooti on the other hand is still as funny as ever. He has incorporated music into his set and this has only spiced up and improved his stage performance. Madrat and Chico are also steadily researching and learning how to turn normal everyday life into a pack of jokes.
The show was crowned with a performance from the biggest male musician on the scene today, King Saha who perfornced his best hits, Biri Biri and Very well, among others.
Here are some photos from the event.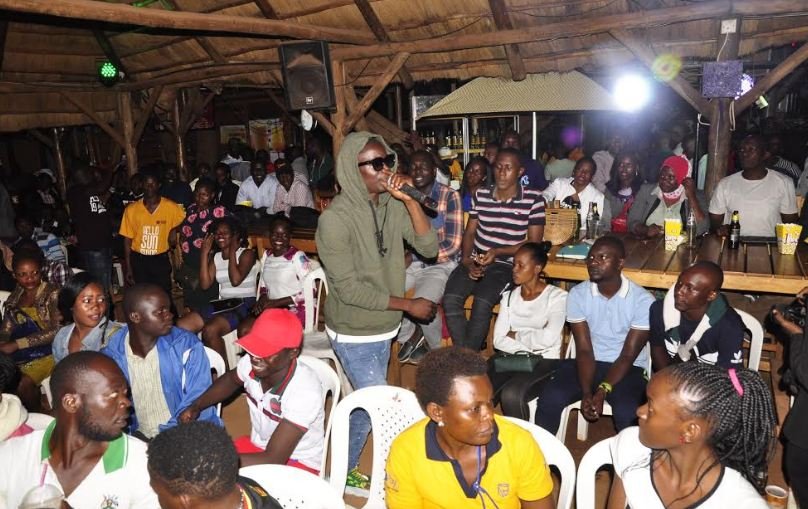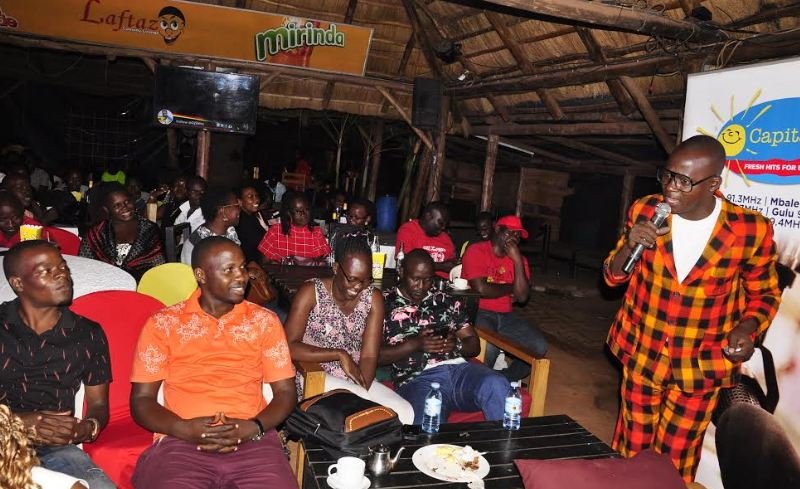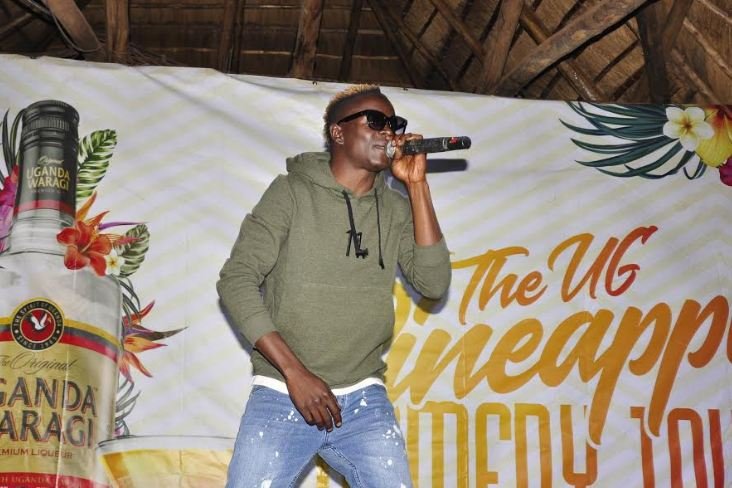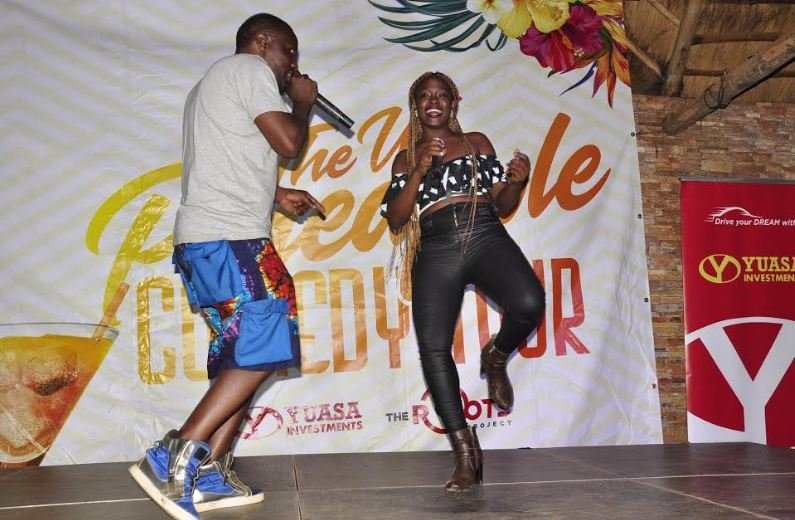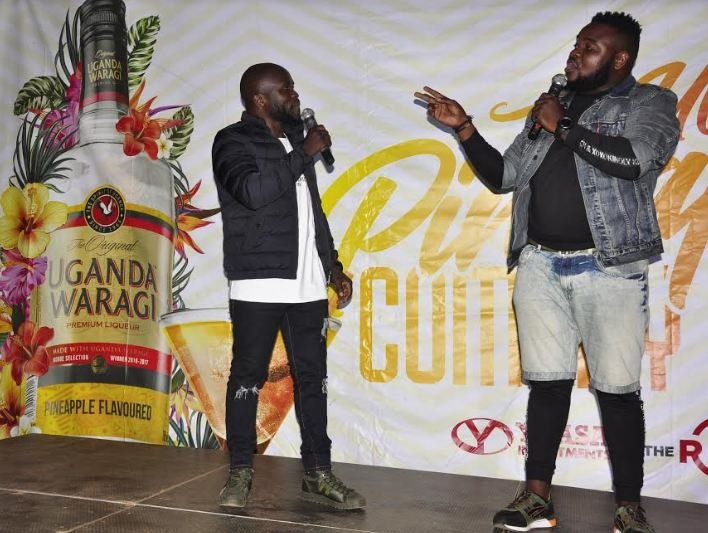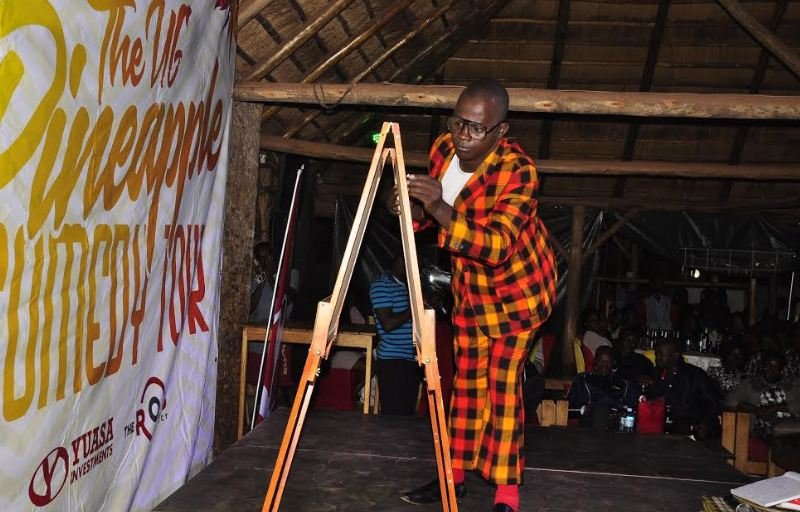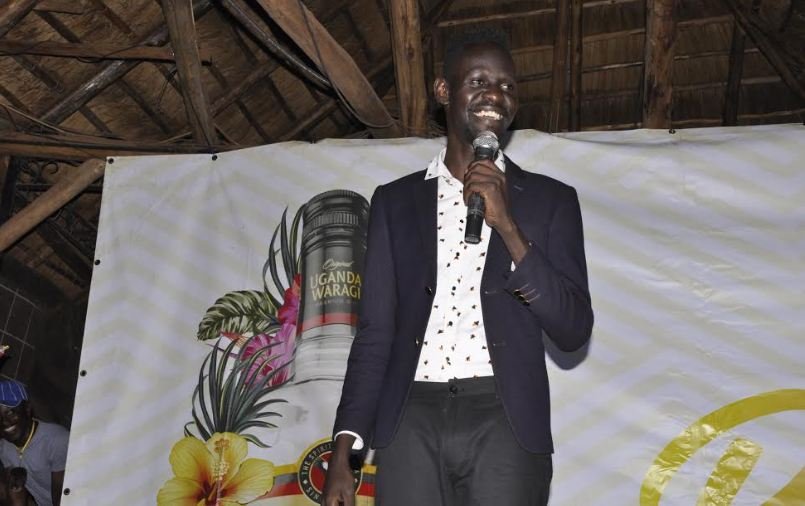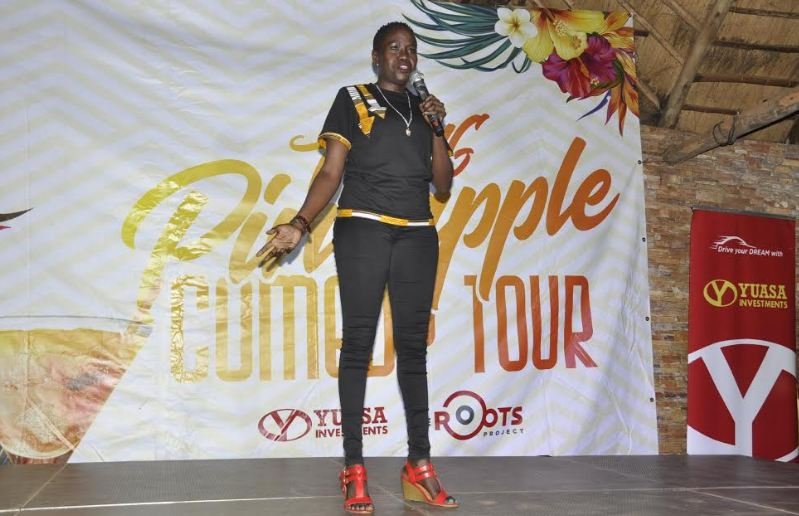 (Visited 2,518 time, 1 visit today)
Quiz Nights take over Uganda's nightlife

By Our Reporter
For months now, club goers around Kampala have been experiencing a new wave of fun when they hit their favourite hangout spots thanks to the ongoing Tusker Malt quiz nights that have taken center stage in most city hangouts.
The quiz nights have been going on in bars such Bay Lounge, Lugogo Bypass, The Gardens in Najjera, Peacock (Luganda) on Tuesday's, Valhalla on Lumumba Avenue, Moto Moto Gaba on Wednesdays, Trends Lounge Bugolobi and Arena 1 sports bar in Kisementi on Thursdays, Dons Club Kampala Road and the Cloud Lounge Capital Shoppers Ntinda on Friday and last but not least Monalisa Club in Kabusu doing the Luganda every Sunday.
Friday night was not any different as revelers at Club Dons and Cloud were treated to a fun night full of tricky questions, music and a lot of cold beers as they danced the night away welcoming in the weekend.
Luganda quiz that's dubbed "MBUULIRA NE TUSKER MALT LAGER" which happens every Friday at Dons left revelers in awe as most struggled to answer the fun tricky questions with the rest cheering.
"Quiz nights is a way for people to unwind from the day's hard work and just have a good time. What better way to do it than with a fun quiz, company of good friends and a cold Tusker Malt beer," Estella Muzito head of beer at Uganda Breweries Limited.
Revelers get the chance to answer fun trick questions in teams of four to five people in a total of four rounds with each round marked by the quiz master. At the end of the four rounds, the winning team gets to walk away with goodies from Tusker Malt.
(Visited 2,518 time, 1 visit today)
Voltage Music duo wins Viewer's choice award on Urban TV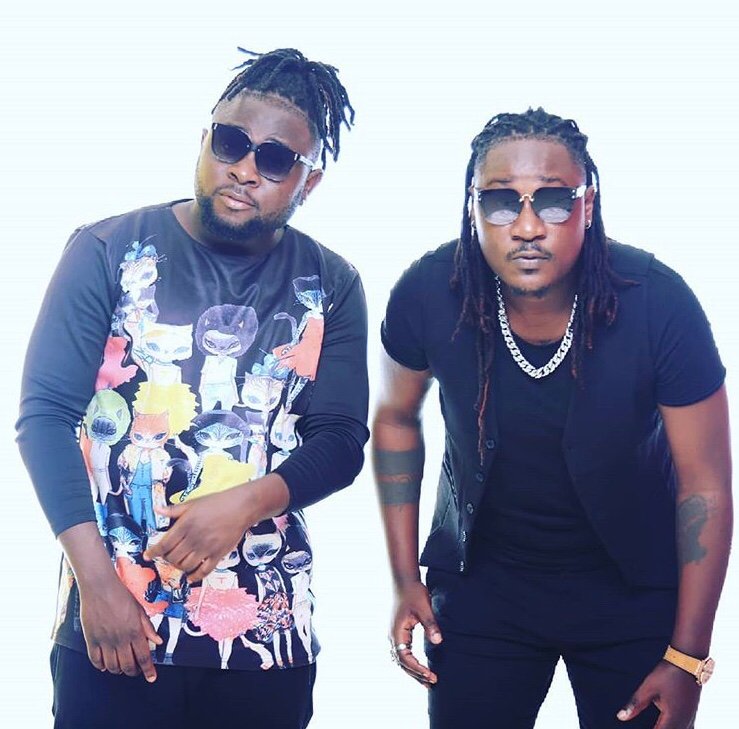 The Voltage Music duo of Kent and Flosso have won the Artist of the month of October from Urban TV.
The duo released "Byafaayo," and within two weeks, the song has become a monster hit in clubs, radio and TV.
Winning this accolade wasn't trivial. The "Overdose" stars had to wrestle and beat Beenie Gunter, B2C as well as A-Pass – a known Twitter master to clinch the price.
Urban TV announced the winner in congratulatory message on their twitter handle. In response, Kent and Flosso thanked Urban TV and their fans for voting.
(Visited 2,518 time, 1 visit today)