The spring of entrepreneurs is coming

According to the local media, Beyase Group as Chinese well-known machinery manufacturer firstly launches and boosts new type hammer mill in Uganda market at the end of September, 2015
Right now the lucky journalist- Anna Smiths is privileged to interview the executive director of Beyase-Mr. Henry.
J: Hello, Mr.Henry. Would please tell us the advantage of new type hammer mill compared to African or Chinese milling equipment? And why do you decide to firstly boost this type in Uganda Market?
Mr. Henry: At the beginning the hammer mill has been widely used in the daily life. This type is the latest improved model. It is fine in workmanship, high quality of material inside out, high efficiency and stability in grain processing compared to others.
The reason why we select Uganda Market is that the perfect flour processed by this type mill is quite suitable in this region meanwhile the low price is quite easily accepted by the general public. Most worthy of mention, this type is an ideal selection for the startups. It is not only the lowest investment but highly and quickly profitable return. For instance, we have some customers who purchased this type mill early several years ago, at first, they just belonged to a kind of family workshop production, Due to the hammer mill, they promptly get high profit and expand their business. Right now they are very successful entrepreneurs. They already have their own factory placing several maize mill processing lines. They have set a good example to all startups!

J: Based on your saying, Can I say, this hammer mill is mainly used to process maize flour?
Mr. Henry: Correct. Well, it is not only used in maize processing but also in crushing any kind of grain and feedstuff. So it is also called "Crusher" by insiders. In the application, new hammer mill is very convenient for users to exchange different sieves in size and produce different flour in grades which effectively satisfy consumers' various requirements. By the way, the relevant cleaning system is also available. We can allocate for specific customers.
J: One more question, how do you plan on the marketing in Uganda Market?
Mr. Henry: Well, our equipment is on show online, the customers can find every details through our website. Warmly welcome the potential customers to consult all questions and we prefer to provide useful advice on this milling line. Meanwhile we decide to recruit agents in each specific region around Uganda. Welcome to join us as our agent and we guarantee to provide the highest pay policy to every agent.
J: I'm happy to hear that. I can say this action also provide many job opportunities to Ugandan. It has a quite positive effect on relieving the pressure of employment nowadays. Thanks, Henry. Hope Beyase Group is prosperous.
Mr. Henry: Thanks, Anna.
welcome to our website:www.beyase.org

(Visited 120 time, 1 visit today)
Jack Pemba's 'small manhood' attracts backlash

Our Reporter
Social Media is on fire thanks to a video released by Jack Pemba to shame his ex-lover Honey Suleman.
In the video, Suleman who is completely naked is seen getting intimate with the embattled tycoon with the camera rolling.
Although Suleman says that the video was released after she refused to be extorted, Social Media has paid a blind eye to it and opted to make fun of Jack Pemba's minute manhood.
'Naye Jack Pemba alina entulubiru elinga omukonda gwe #nsujju, the curvy dk measures I think 3 inches why did u release the clip?? Omukazi naye abulamu kko some 💦! Haven't seen even a drop of it oba leka nzilemu netegereze ndabe…' says Mark.
'Y'all complaining about Pembe's Solido😳😳😳😳 it doesn't have to be big to do the job nicely. It's how you use what ever your dada gave you. osanga oli Nga 🍆🍆🍆🍆Naye Nga Bambi tamanyi mu wade kanaswi kokuchekecha ate owa🌶🌶🌶🌶 Nga Bambi atambuza wanchekecha wena nowulila Nga government eno togilinako ako buzibu bwona…' says Agnes.
We will keep you posted.
(Visited 120 time, 1 visit today)
Jack Pemba releases s*x tape after fall out with lover Honey Suleman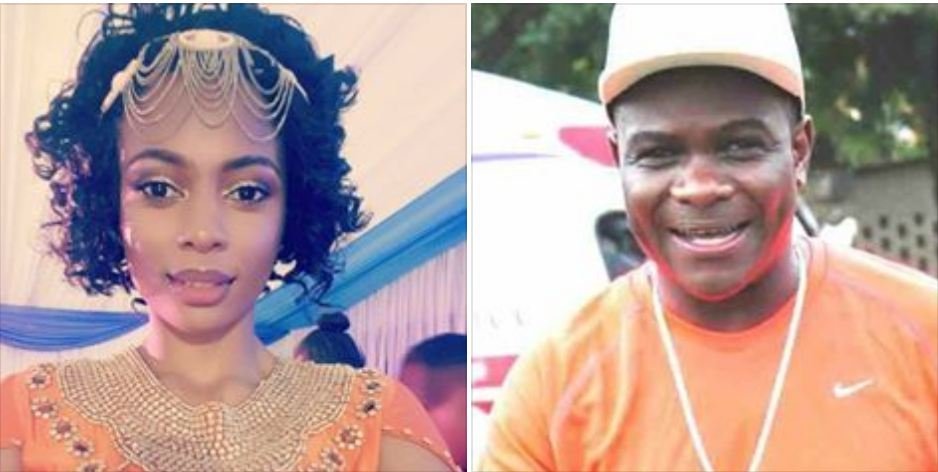 By Staff Writer
This are getting heated up in the Jack Pemba camp following a hot s*x tape that was released by the tycoon to allegedly extract money from his lover Honey Suleman.
In the s*x tape that Jack Pemba cropped himself over, Honey Suleman is seen wiggling her waist on top of a naked man with her entire body left in the open for all to see.
At first she is facing the man, the later she faces the wall while wiggling in utmost sexual pleasure.
Speaking about the s*x tape, Suleman said that she won't be paying anyone to hold back the tape much less Pemba.
She said; Like I said before I am not paying anyone any amount of money for your blackmails. You can release the second video as well am not paying anyone 5000usd for videos we made out of love. My family is not paying anything. So Jack Pemba feel free to release the second video as well. You won't have anything else to black mail me with. Am a strong woman."
This comes in the wake of a debt scandal where Pemba is accused of fleecing fellow tycoon, Kirumira, of 1 billion shillings.
We will keep you posted.
(Visited 120 time, 1 visit today)
Tycoon Pemba fires back at Kirumira

By Staff Writer
Tycoon Jack Pemba has been off the grid for some time following a recent unsettled debt with fellow tycoon Kirumira.
The sports tycoon who was taken to court and a warrant issued for his arrest is accused of failing to payback 1 billion shillings that he borrowed from Kirumira.
Upon failure to pay, he disappeared and has since been on the run with authorities tracking his every move.
Speaking about the incident, Pemba, who at one point was deep in love with Desire Luzinda said that he chose not to pay the money.
He told us that he made the decision following Kirumira's breach of the contract. Apparently Kirumira gave him the money and took cars from him as security. Things went South when Kirumira hired the cars out for functions and also went ahead to drive some of them around town.
On getting wind of this info, Pemba says he was perturbed and chose not to get the cars back opting for Kirumira to sale them off and get his money back. To prove this, he recently bought a brand new Lexus worth 620 million shillings. He did this to show that he has the money but will not pay him back.
Although he remains under the radar, Pemba who has Tanzanian roots has vowed not to pay the money.
We will keep you posted.
(Visited 120 time, 1 visit today)