The maiden Pearl of Africa Fashion Awards set for this weekend

By Our Reporter
All fashion roads lead to Sky Beach this Saturday for the first edition of the Pearl of Africa Fashion Awards(PAFA).
The red carpet event that will be awarding various fashion personalities across the country are to be hosted by a number of media personalities including Roger Mugisha, Crystal Newman, Miss Deedan, Sheila Gashumba, Kabs Haloha, Denzel Mwiyeretsi and Zahara Totto will be the hosts of the event.
The evening's highlights will include the fashion showcases by some of Uganda's top design gurus including K.Raphael Couture, Kais Divo Collection, Eguana Kampala, and Jose House of Creations.
The PAFA 2017 will also feature performances from Cindy, Fik Fameica, and B2C. Dance groups, CathyViccyRoz and 256 kings will also be on hand to keep the guests entertained all evening.
Tickets to the show are available at UGX50,000, UGX1m for the VIP and UGX3m for the VVIP table seating.
(Visited 171 time, 1 visit today)
Selector Jay releases his first ever song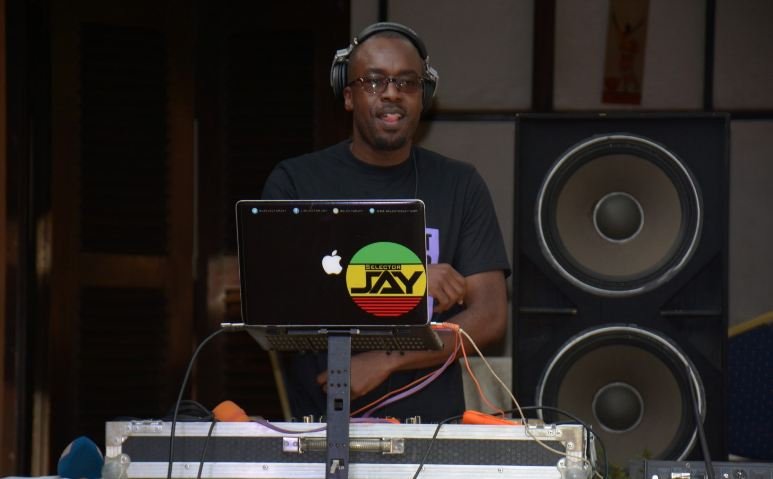 Selector Jay, one of Uganda's longest serving deejays, appears to be tired of being in the shadow of musicians and now wants to share in their spotlight. This comes after the disc jockey decided to venture into active music.
Selector Jay has kicked off this new adventure with a bang, teaming up with big weights in the industry on his first project.
He has released his first ever song entitled "Formula" on which he features Ugandan singer Sheebah Karungi and Ghanaian star Magnom.
Sources close to the deejay have intimated to us that this not a one off and  we should expect more music from the deejay.
It should be noted that deejays collaborating with established musicians is the in-thing lately. Other local deejays to have released their own songs include DJ Ciza, Dj Roja & Slick Stuart among others.
Staff Writer
(Visited 171 time, 1 visit today)
Singer Karole Kasita drops "Gyal A Bubble" video. Watch it here!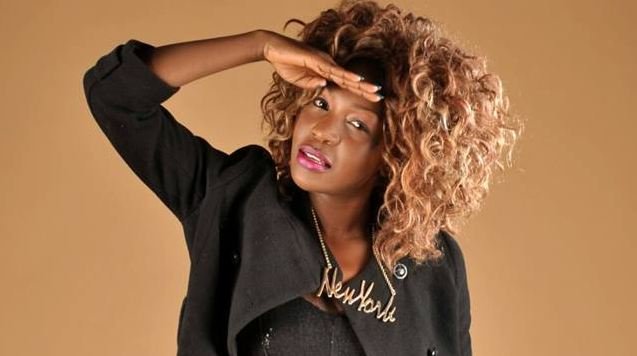 Talented Ugandan female singer Karole Kasita has released the music video to her latest single titled "Gyal A Bubble".
Produced by Grate Make films, "Gyal A Bubble" is a dance video composed of scenes in which gals in skimpy outfits are seen gyrating their bums to the groovy beat. The audio was produced by Andre.
Meanwhile, Karole came into the limelight after releasing her first break through single titled "Kol 911". She has never looked back since then. She has released a number of other songs including "More time", "Jileete", Ontanuude, Sample you and Musujja.
Watch "Gyal A Bubble"  video below.
Staff Writer
(Visited 171 time, 1 visit today)
The Y Plus Beauty Pageant is back

By Our Reporter
The annual Y Plus Beauty Pageant is back. Returning for its 5th edition, it will be held on Saturday, November 24 in Kampala. The pageant which is organised by the Uganda Network of Young People Living with HIV/AIDS (UNYPA) is geared towards ending stigma and discrimination among people living with HIV/AIDS through empowering the young people with knowledge and advocacy skills to enable them lead the fight against the stigma.
Speaking during the launch ceremony of this year's edition held at Skyz Hotel last Friday, Nicholas Niwagaba, the UNYPA Executive Director, noted that pageant is one of the ways through which they are building capacity of young people living with HIV and training them to be ambassadors of change in their communities.
"The success stories from the ambassadors that take part in the Y+ beauty pageant show that these young people grow and shine with this platform because firstly; they are shown that they are beautiful, secondly, they are told to embrace themselves and lastly to adhere to their medications. We hold the pageant to build the capacity of young people living with HIV to equip them as ambassadors of change in their communities." He noted.
During the same ceremony, Nawanyanga Gloria, the Miss Y+ 2017, attested to being involved in several sensitization programs aimed at empowering young people since being crowned beauty queen last year.
"As an ambassador, I have been doing lots of outreach programs in schools and the community at large through which I have sensitized the masses about HIV/AIDS and educated them about their rights." Nawanyanga Gloria said.
"We need safe places such as this pageant where we young people living with HIV/AIDS can freely express ourselves and also feel empowered to reach our full potential." She added.
To be held under the theme, "Confronting HIV with bold steps", the pageant will see several auditions held across the country where regional winners will be selected to compete for the ultimate Mr & Miss Y+ crown.  The regional auditions will first be hosted in Wakiso district for central region on October 6, then Apac district for the Northern region on October 13, Rukungiri district for the Western region on October 27 and finally Iganga district for Eastern region on November 3.
(Visited 171 time, 1 visit today)