Sylvia Awori and Judith Heard Fight at Keron's Vigil.
By Isaac Mites
In other news concerning the vigil of Keron Kabugo that was at his father's place, Amon Lukwago, top city socialites Sylvia Awori and Judith Heard were involved in a heated up argument and almost exchanged blows.
According to eye witnesses who saved the two from a nonsensical cat fight revealed to us that Awori was propagating bad propaganda that white men are lousy in bed and that's the reason "Judith Heard settled for test tube babies". Judith Heard did not take thiseasily and when they had an opportunity to face each other they started from where they had stopped. This left revelers shocked wondering whether the two were feeling any pain for songstress Juliana Kanyomozi.
But on a good note, fashion guru and designer Owori has apologised to Juliana for the unexpected incident that happened at the vigil. She said: "I would like to apologize to Amon and Juliana for whatever happened at the vigil. I have been friends with both of them for 14 years and I went to the vigil to comfort them but not cause a scene or look for cheap popularity. As a mother I know what Juliana is going through and am really sorry." 
It should be noted that the two arch rivals are both married to white men, Judith to Dr Alex Heard and they managed to have twins and on the other hand Awori is married to Per Munk Nielsen without any child to their name.
Connect with Isaac Mites
@Jigsaw_myts
Isaac.mites@gmail.co­m
"Vote BigEye Ug in the Kadanke Youth Awards in the Social Media category.
Simply dial *255#.
Press 3 – Kadanke.
Type 20 and press yes.
Then select option 1 – BigEye Ug.
Thank you."
(Visited 1 time, 1 visit today)
Photos: King Michael cries at own concert
By staff Writer
Self-proclaimed dancehall King Michael shed a tear at his own concert at Freedom city on Friday night. The Muko Muko singer had his concert yesterday and had great anticipations considering he has been doing music for a very long time.
King Michael stepped on Stage past 11PM to a warm welcome from his fans. The singer shed tears as he thanked his fans for turning up and standing with him through all the years.
Here are some moments from the concert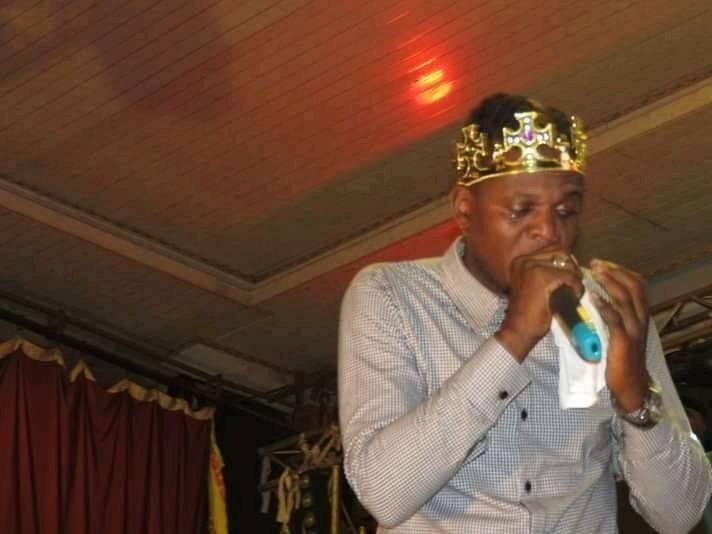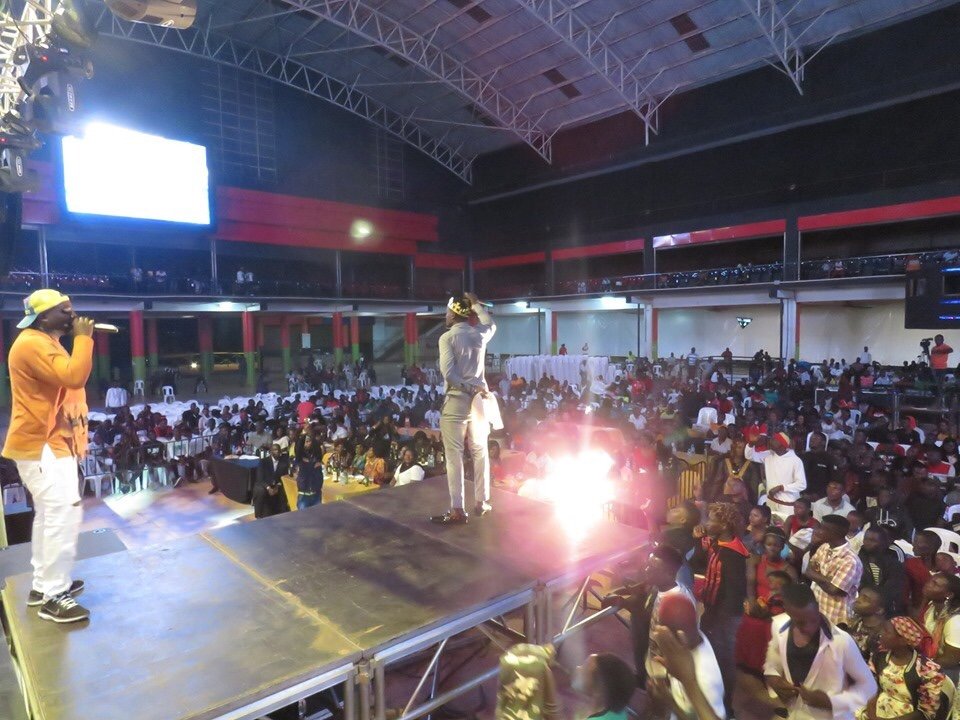 (Visited 1 time, 1 visit today)
I don't like familiarity, Chameleone abandons song with Harmonise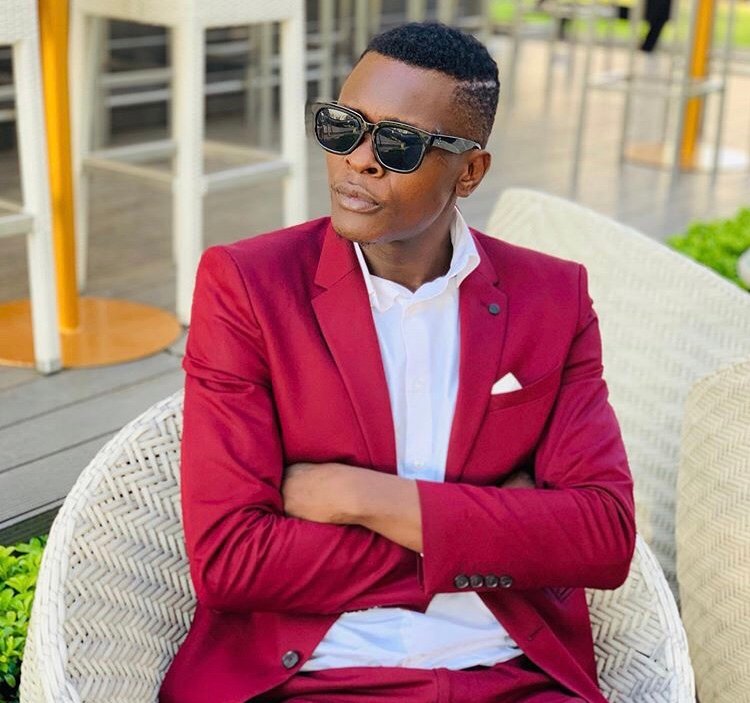 By Staff Writer
Jose Chameleone known for his firm and strict character has once again risked a seemingly huge project. Chameleone is said to have stepped out of studio while recording song with Tanzanian singer Harmonise.
Earlier Jose Chameleone travelled to Tanzania for an event and met Harmonise at the airport and it's at this moment that the Tanzanian singer asked for a collabo with him to which he accepted.
It is said the two moved on well until Harmonise asked Chameleone to share his plans on how they were going to promote the song. Chameleone is said to have interpreted this as the higheat level of familiarity. "I have promoted my music for 20 years and a young man in his second career year asks me to share my plans so he can be sure I will do my best. I find that very disrespectful" an irritated Chameleone commented.
Chameleone is said to have stormed out of studio leaving the song incomplete. However, Harmonise did not give up, he went further and asked Ugandan singer Eddy Kenzo to jump on track to which an innocent Kenzo did.
Harmonise and Eddy Kenzo have recorded and shot a video for their latest project together already. Chameleone's earlier version also leaked and both songs will be in circulation soon.
(Visited 1 time, 1 visit today)
Jose Chameleone, Eddy Kenzo stand up for Uganda in the Africa Entertainment awards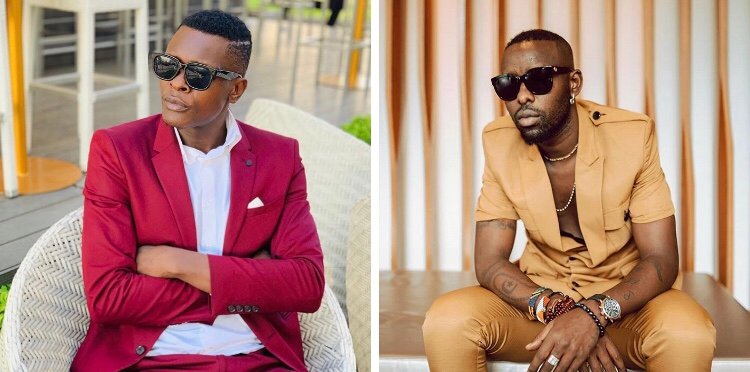 By Staff Writer
The 2019 nominees for the Africa Entertainment awards have been released and with each passing year more and new Ugandan stars feature.
This year has seen new faces get recognised and definitely more Ugandans represent. This year's nomination list features upto eight Ugandans with Jose Chameleone and Eddy Kenzo each getting more than just one nomination.
Jose chameleone this year got two nominations for Best danchall artiste Africa and Best Male East, South and North Africa while Eddy Kenzo will battle Chameleone in the Best Male artiste East, South, North Africa and Eddy Kenzo is nominated among best enterters category and also best collaboration ft Beenie and Cindy. Sheebah and Rema will face eachother in the Best female East, South and North Africa, Spice got her first continental nomination in the new comer category and Anita Fabiola got nominated for Best Host.
Suppot your star by voting here https://www.africanentertainmentawards.org/
(Visited 1 time, 1 visit today)