Stick to your guns, Eddy Kenzo advises fellow artistes after AFRIMA double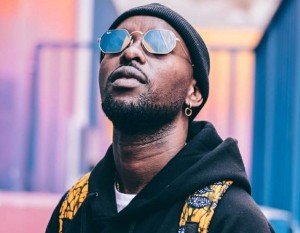 By Staff Writer
Eddy Kenzo last night scooped a double at AFRIMA awards and was delighted to leave a word for fellow artistes. The Jubilation singer was crowned best male East African Artiste and also won best album at the ceremony.
The singer who has been known for his struggle to the top had a word for fellow artistes. It is now no secret the Big Talent boss remains the most awarded Ugandan artiste with over 55 accolades. He also is the most achieved with the most prestigious BET award that he bagged in 2015.
He posted on his Facebook "Hello my fans and Africa at large,from the bottom of my heart i wanna thank you so much for being part of this greatest success.I have had sleepless nights hustling tirelessly to make sure we go an extra mile everytime. Winning best male East Africa and best album at the Afrima shows how great our God is and how He works in ways we cannot see. This is not for me alone but for mother Uganda, East Africa and Africa generally. To all my fellow East African artists, let's work so hard to get more of these for our continent. Stick to your gun, keep your heads up, look up to God who is the giver of everything am sure you can do far better than me. Thank you afrima, thank you my lovely fans for making a historical impact for East Africa may God bless you so much. Thank you Afrimawards"
Eddy Kenzo will hold his only concert in Uganda this year on the 16th December at Jahazi Pier Munyonyo. The singer has not held a concert in the country this entire year, it is therefore expected to be a sell out as has been for the past concerts.
(Visited 321 time, 1 visit today)
Bebe Cool sets terms if he is to battle Chameleone.
Gagamel boss Bebe Cool who had earlier claimed he would not battle Jose Chameleone seems to have changed his mind and could give it a second thought. During a recent interview Bebe Cool made a U turn revealing that he could actually battle Chemeleone if the latter asked him in person. Bebe Cool also revealed that he was much more focused on his upcoming concert than the battle.
However, there is also word going round that the gagamel singer could actually be interested in the battle but only taking long to reveal it to create hype for his upcoming concert at Serena.
Bebe Cool said he will only appear and battle with Chameleon if he in person and single handedly request for a musical battle where the two musical titans shall be battling from Lugogo cricket oval grounds mid this year.
It is said that earlier this year the two music giants sat on a round table and agreed they would have a battle this year and it came as a surprise to Chameleone when Bebe Cool withdraw.
(Visited 321 time, 1 visit today)
New NBS presenter Douglas Lwanga could join Kenyan station.
Newly recruited NBS presenter Douglas Lwanga is surely enjoying his time at peak of his career. The Katch up presenter who is barely a month into his new job could quit for greener pastures. Sources reveal that Top Kenyan TV station, KISS TV is eyeing NBS TV's Douglas Lwanga as a way of expanding its viewership around East Africa. We are not yet sure if there are any talks between the two parties, though it's revealed that the renowned TV host will have to relocate to Kenya in case he agrees.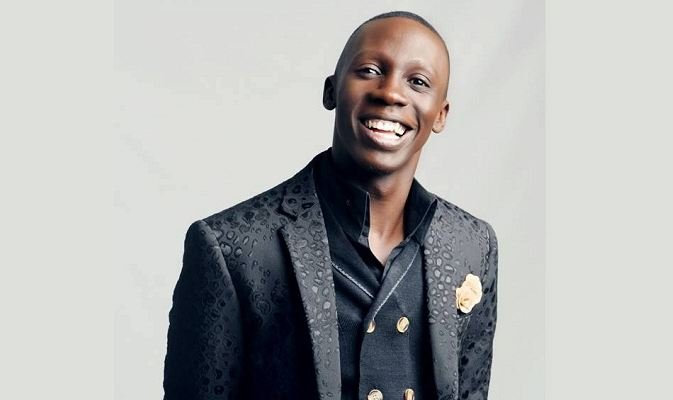 Next Media Services through their Television station NBS signed former Katogo presenter and NTV The Beat presenter Douglas Lwanga. Lwanga announced departure from his previous work station and thanked fans for the continuous support. The purple party CEO, currently hosts NBSAfter5 alongside MC Kats, Dj Roja and DVJ Mercy, then on Friday he hosts KatchUp alongside Anita Fabiola and MC Isaac, an entertainemtn show that airs every Friday on NBS TV at 10PM.
(Visited 321 time, 1 visit today)
Ice cream and cake festival returns.
Organizers have finally set the date for the third edition of the Ice Cream and cake festival, a celebration that brings together adults, children and families. Happening at Uganda Museum, the event is slated to take place on 13 May 2018.
It is no doubt the event will be a success gauging on the thrill displayed from the second edition of the  festival which was held in August last year. According to organizers, the festival will not only target city dwellers and high class but also on people on the farthest end within the geographical boundaries of the country.
"Children are going to be catered for in the kids' park with games, we have confirmed participation of popular music artistes with stage performances and you should expect lots of fun," promised the organizers in a statement to this website. "Local foods and drinks will be on display and sale and due to special demand, we shall gazette an area for our sophisticated guests, VIP Longue," the statement further reads.
Revelers will part with UGX 20,000 for adults and UGX 10,000 for children as the entrance fee; that on top of discounted foods and beverages.
(Visited 321 time, 1 visit today)