Song Review: Still Standing by Cindy. Oh, Just A Weak Standpoint!
"Still Standing" -a strong song title! The expectation is really high when you have such strong language for a title. You would expect high energy, a braggart approval of your current standpoint and most importantly stinging lyrics rubbing your success in their face until "haters" are like "Wabula gwe asinga. You are the best for real!"
However "Still Standing" is as soft as butter. You get the feeling the singer wants you to groove to the lyrics as the song starts off. Its tailor-made as a song you can groove to while your "so called hater" is calling for another round.
Its almost a mutual relationship like a tactical guy caressing the breasts of a girl who keeps saying stop it please, yet at the same time she is holding him in a tight grip, not willing to let go. Similarly, Cindy's choice of words serves the purpose but the will and instrumental drive to that effect is grossly lacking.
The producer is like that lover who proceeds to take off the girl's knickers. He chose to have his way. He chose to rape Cindy's song for 3 minutes and 33 seconds and he was "still standing" for more. He chose a beat that is not in sync with the emotions and, well, that explains the toned down expressions of Cindy's desire for a "Look at me now. I'm doing great!"
You need an energetic backing not some feeble fading washed down instrumental. To add salt to injury, there are parts of sounds of water drops and brief moments of silence! Was this to justify the soft emotions?
Overall, Cindy might have had the right intentions but the execution failed… Miserably. Who is still standing? The producer, of course to rape even more. Weak and still standing point!
Staff Writer
(Visited 931 time, 1 visit today)
King Dirios releases brand new 'Ndeka' Video
Staff Writer.
Rwanda based Ugandan singer King Dirios real names Muhozi Kasibante Edirisa has released a new video called "Ndeka".
The talented Afrobeat and Dancehall artiste who started his music career under Eddy Kenzo's Big Talent and later he joined High Classic Men label unleashed started the new month with the new high quality video.
The 21 year old adds Ndeka to his list of songs like Wanika, Omu, Onkorera, Parara, Dance, Badmanner and Munowo.
Watch the video here.
(Visited 931 time, 1 visit today)
SMUBU: Taking Ugandan Music to a Whole New Level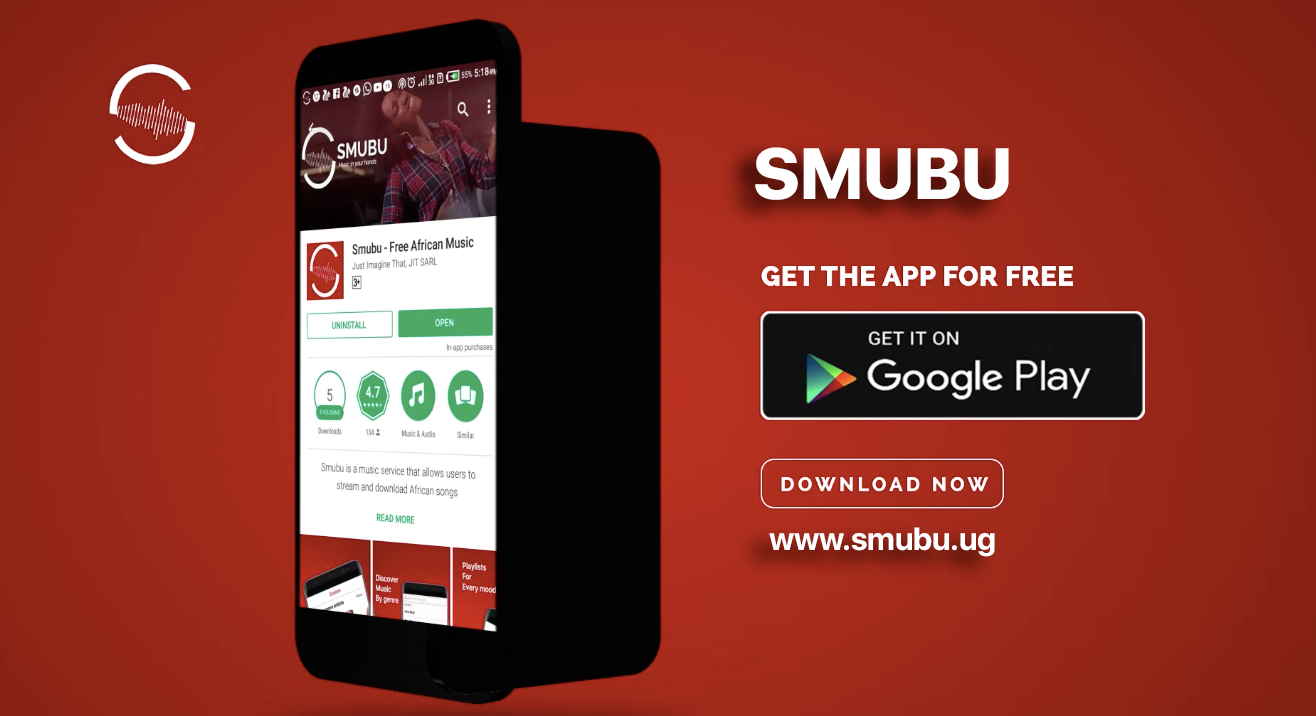 By Staff Writer
Smubu is a game-changing music app in East Africa that allows users to stream their favorite songs whether they are at their desks working, driving their cars or taking an afternoon walk in nature. With SMUBU, you will be able to have your music with you and listen anywhere, even when offline.
It is an application that offers for the first time all Ugandan, Rwandan, and Tanzanian songs legally for free to stream and download. Users also can view the lyrics while listening to a song and can add that song in a custom-made playlist and much more.
Users are able to follow their favorite artists and they will be notified once they release a new song so that they have the priority to be the first ones to listen to it.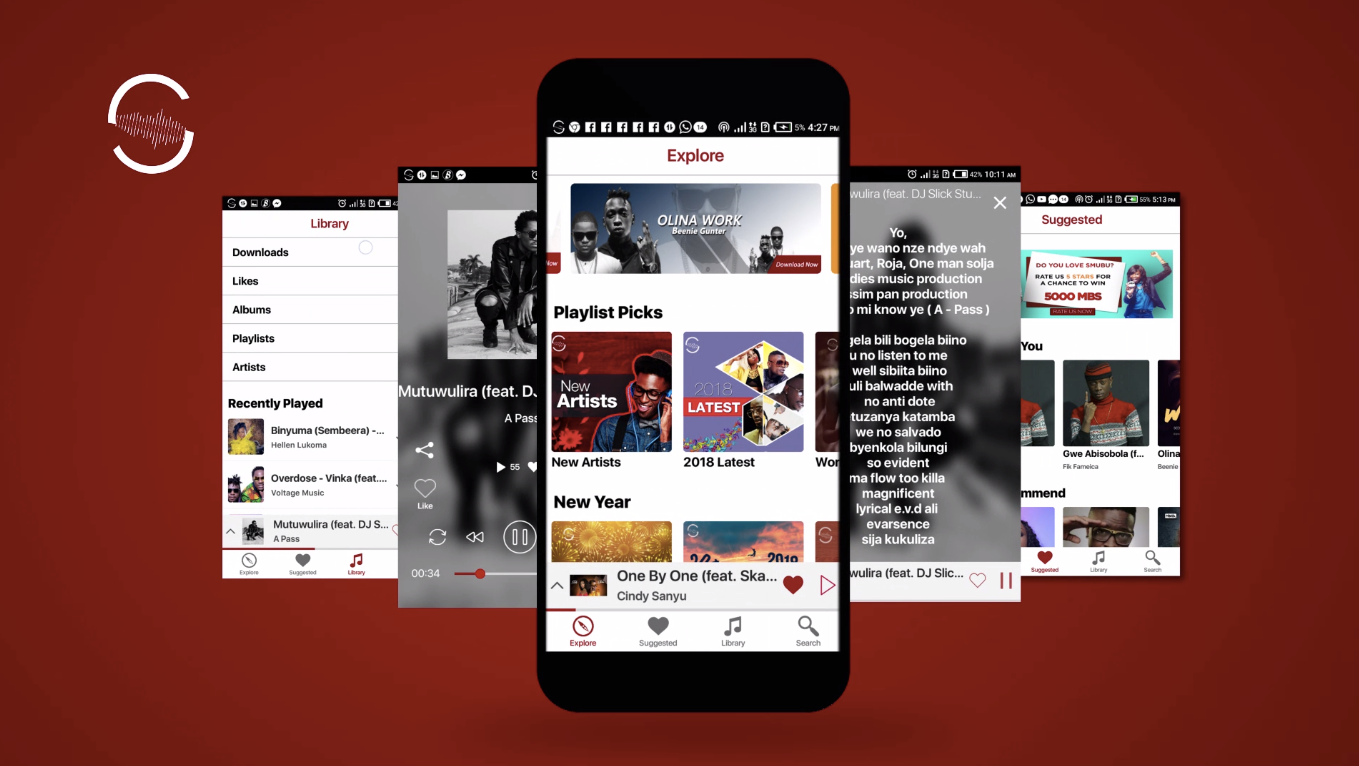 Statistics show that if you have Smubu on your phone, you're most likely to listen to a newly released song before a week from anyone.
Unlike most of the emerging applications and websites recently, Smubu aims at providing international quality user experience, speed, and security for the artists' tracks.
Also, users have the option to download as many songs as they want, and will be able to keep tuned when there is no internet or 3G connectivity.
Smubu gives the user a personalized music experience where for the first time a smart section has been introduced called "Just for You", which will show you curated tracks based on your specific taste of music.
In addition, another section in the app shows you playlists that are tailored to your mood and activity so whether you feel happy, sad or energetic, Smubu has got you covered with all the music that matches your mood.
"With its user-friendliness, modern design and impressive speed, Smubu is the app that aims to take Ugandan and East African Music to the world noted Jad Aizarani, Co-founder, and CEO of SMUBU.
The prime goal of Smubu is to reduce music piracy in East Africa, which is currently very high.
The best feature of SMUBU app is a proprietary and patentable compression tool built inside the application which reduces the file size of streamed music what leads to minimal data consumption, it works on saving your data rather than wasting it! How cool is that!
A lot are trying to push East African artists internationally, but we are definitely betting on Smubu to do that.
The app is currently available for free on the Google Play store and very soon on the App Store.
You can download the application here:
https://play.google.com/store/apps/details?id=com.justimaginethat.smubuapp
And the good part is you can also quickly access Smubu's entire music catalog on www.smubu.ug or www.smubuafrica.com
(Visited 931 time, 1 visit today)
LISTEN: Maurice Kirya releases a new one called Head Master
Maurice Kirya has a brand new one called Head Master.
Known for his singing and songwriting skills, Kirya has broken new grounds with a well and cleverly written Luganda song that evokes concern about safe sex.
This is a song we believe will be carried on for generations due to its educative, funny, and clever euphemisms. let us know your favorite words in the song!
(Visited 931 time, 1 visit today)