Song Review: Ndiwanjawulo by Sheebah.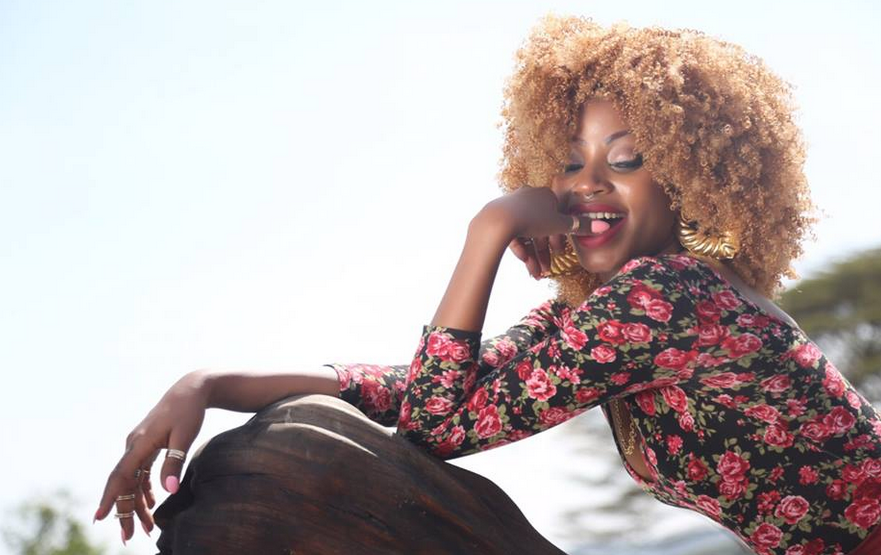 By Hood Moses Abeka
My favourite Sheebah song so far. This song has a refreshing appeal. Sheebah's simplicity and finely woven lyrics drives the message soothingly.
The song opens with energetic pulsations before relaxed sounds of a wind instrument wafts in and out occasionally. The soft textured song rubs calmly on the soul like a massage in a drizzle.
The singer's choice of lyrics is so spot on. She sings about a new relationship. We all love the joy of a new relationship. At the beginning, its a kind of quick fix to the old failed relationship and stress of the previous association and degrading feeling to the opposite sex.
However, "Ndiwanjawulo" brings in that assurance that "this new course" will lead to the sunsets you dream of. The singer appreciates the new lovers experiences while maintaining that this is a new relationship. She begs the lover to drop his hurt ego and carry on with her as the only and best option available since the others failed. She promises to make up for the lost emotional energy. How romantic! How reassuring! How sweet! Good stuff!
(Visited 426 time, 1 visit today)
Rapper J-Wats releases debut album

Rising Ugandan rapper J-Wats, real name Jude Watshaba, has released his debut album dubbed "On My Own". The album boasts of 16 tracks featuring over 10 artists from across the continent including Isaiah Misanvu, The Mith, Xtacy from Ghana, Pryce Teeba, Flex D' Paper, and Byg Ben among others.
On the album, J-Wats depicts the hustle story of his journey in the Rap game and music industry and also talks about love, friends with benefits, hardships and celebration of his gradual progress in the industry.
All the songs connect to a story from the start (Intro ft. Lugemwa) to the outro of the album. The album contains an urban sound, with different genres describing J-Wats' versatility as a singer and rapper.
On My Own started taking shape two years ago when J-Wats debuted "Holding The Light" as the first single off the album. It was later was followed by "Man Of The Year".
Staff Writer
(Visited 426 time, 1 visit today)
Brand New: Hellen Lukoma and Beenie Gunter release Bounce Along Video
Singer Samie Smilz to Drop "Face to Face" Music Album

Uganda is one country with unlimited good musicians and every day that passes we discover fresh ones with fresh voices to wash us off of the cracked voices we are used to and now here we present Samie Smilz, a talented singer, Songwriter and instrumentalist.
Samie Smilz, real names Samuel Abinsinguza is a Ugandan Singer, Song writer and guitarist that was born and raised in a small village in Rukungiri, in western Uganda where he grew up sweet passion to capture love for sweet music of RnB and now he has a brand new music album called "Face to Face" which he is about to release.
Besides being a great RnB singer, Samie Smilz is also a gospel singer who in the early years of his career decided to dedicate his love for music to God as he also decided to co-write a song titled "Name Above" which was released on the Freedom Church's Album called "Uncharted" that hit No.1 on UK iTunes Christian charts.
The acoustic sweet voiced music lover and singer Samie Smilz's last music video to be dropped was titled "Wampangula" and it was released late last year but it received a good audience from his fans who kept on requesting it on different TV shows.
While growing up, Samie studied from Makerere University before later on traveling UK for further studies in leadership and business and from there, he was able to write most of his songs on this album "Face to Face."
According to sources close to him, the singer will be dropping this new album either this Friday or early next week as we have been informed that his team is working upon uploading it onto different online music stores.
(Visited 426 time, 1 visit today)