Social Media Awards Nominees List Out
Uganda will hold its first ever Social Media Awards ceremony at Oasis in Kampala on November 15th with the aim of highlighting Social Media's influence in Uganda today.
The Uganda SMA's (Social Media Awards) is Uganda's first event that seeks to bring together individuals and organizations that are at the frontline when it comes to using social media for entertainment, change, sharing of ideas, creating communities and talking to customers online.
Below is a list of all the Nominees. To vote visit this link
 BEST BLOG/BLOGGERS
– Beewol
– Ernest Bazanye
– Ruth Aine
– Guru 8
– Actor Odongo
• CORPORATE AWARD
– New Vision
– NSSF
– Airtel Uganda
– MTN Uganda
– Pepsi
– Umeme
• ENTERTAINMENT SITES
– Big Eye Ug
– Proggie
– Mushroom Inc
– Urban Legend
– Kampala Sun
• ENTERTAINMENT WRITERS
– Moses Serugo
– Ernest Bazanye
– Mr Dj
– Ssegawa Salim
– Ken Kimuli Pablo
• NEWS AND INFORMATION – COMPANIES
– NTV Uganda
– Daily Monitor
– Chimp Reports
– Radio City
– SMS Media
– New Vision
• NEWS AND INFORMATION – INDIVIDUALS
– Maurice Mugisha
– Songa Stone Samuel
– Joy Doreen Biira
– Raymond Qatahar
– David Muwonge
• CIVIL SERVICE AWARD
– Uganda Police Force
– KCCA Uganda
– Barefoot Lawyers Uganda
– Uganda Revenue authority
– NSSF Uganda
• BEST PHOTOGRAPHY
– Echwalu Photography
– Onyait Odeke
– Pearl Guide Uganda
– Darlyne Komukama
• BEST CAMPAIGN
– I am (Airtel Uganda)
– We Believe (MTN Uganda)
– 40 days 40 smiles
– Malaria Free Uganda
– Cocacola
• BEST INNOVATION
– Matatu
– Team UOT
– Ffene.com
– Pearl Guide
• FAVOURITE CELEBRITY
– Navio
– Ann Kansiime
– Bebe Cool
– Tuff B
– Maurice kirya
– Dj Shiru
• BEST MEDIA OUTLET – TV
– NTV
– Urban Tv
– WBS
– Bukedde Tv
– NBS
• BEST MEDIA OUTLET – PRINT
– New Vision
– Daily Mornitor
– Observer
– Bukedde
– Red Pepper
• BEST MEDIA OUTLET – RADIO
– Radiocity
– Power fm
– X fm
– Galaxy Fm
• BEST CUSTOMER CARE
– MTN Uganda
– Umeme
– Uganda Revenue Authority
– Airtel Uganda
– NSSF
• SOCIAL JUSTICE AWARD
– 40 days 40 smiles
– Barefoot Lawyers
– Ghetto Field Project
– Transparacy International Uganda
• BEST CRISIS MANAGEMENT
– Umeme
– Uganda Media Center
– National Water
– Transparacy International Uganda
(Visited 1 time, 1 visit today)
Pastor Wilson Bugembe receives standing ovation at his first ever comedy store appearance, crowd asks for return leg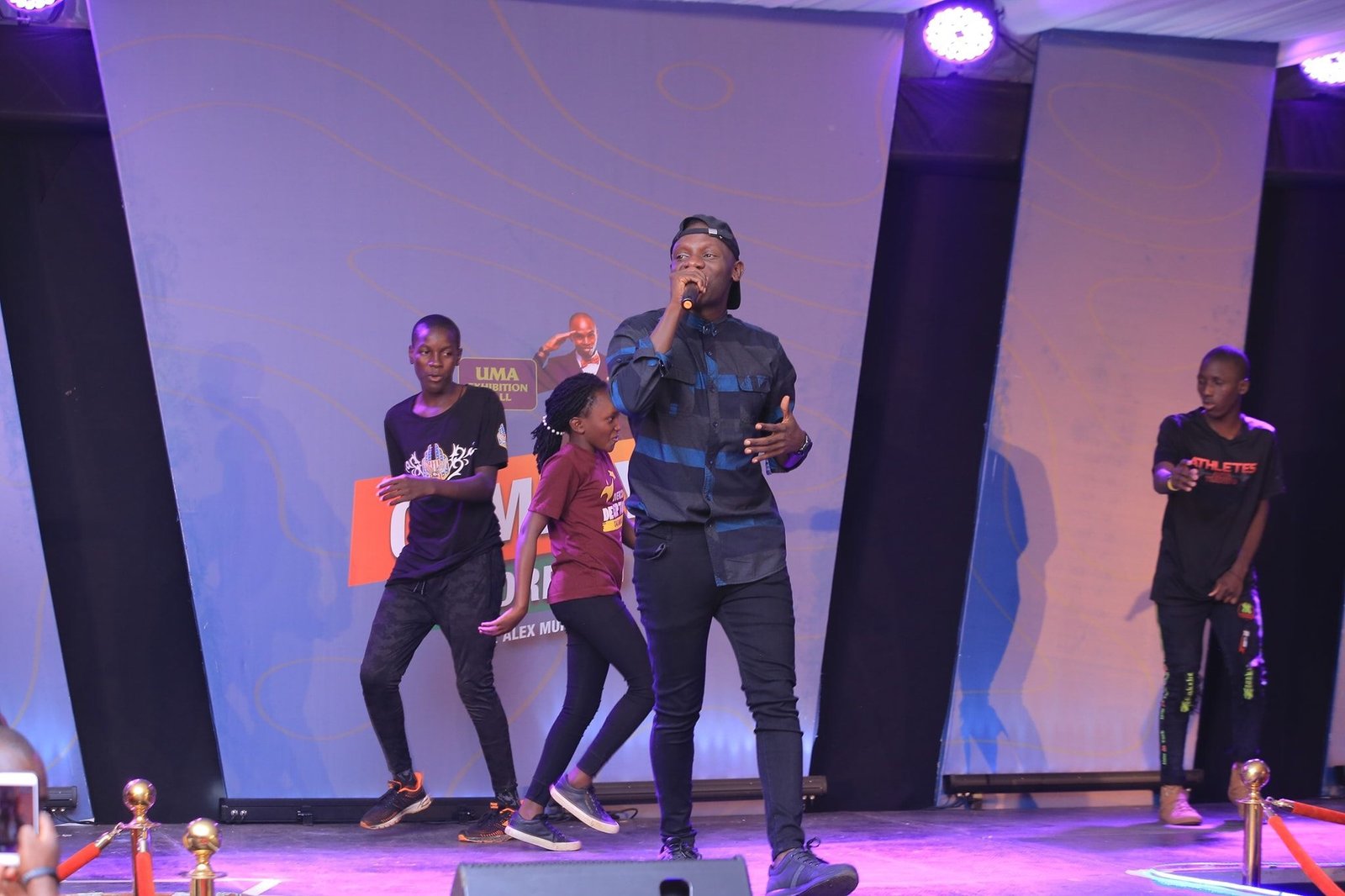 For the first time ever Pastor Wilson Bugembe who doubles as a singer Graced Alex Muhangi's comedy store for the weekly show at UMA. Unlike all previous shows, last nights show was different. Pastor Bugembe made both believers and not so much church people stand on their feet throughout his entire exhibition as he sang through most of his songs.
The crowd that so much turned up for the gospel singer kept on their toes wondering what the singing pastor had in store for them. A usually delivering pastor did not disappoint as he stepped on stage and later went into the standing crowd performing his ever loved songs.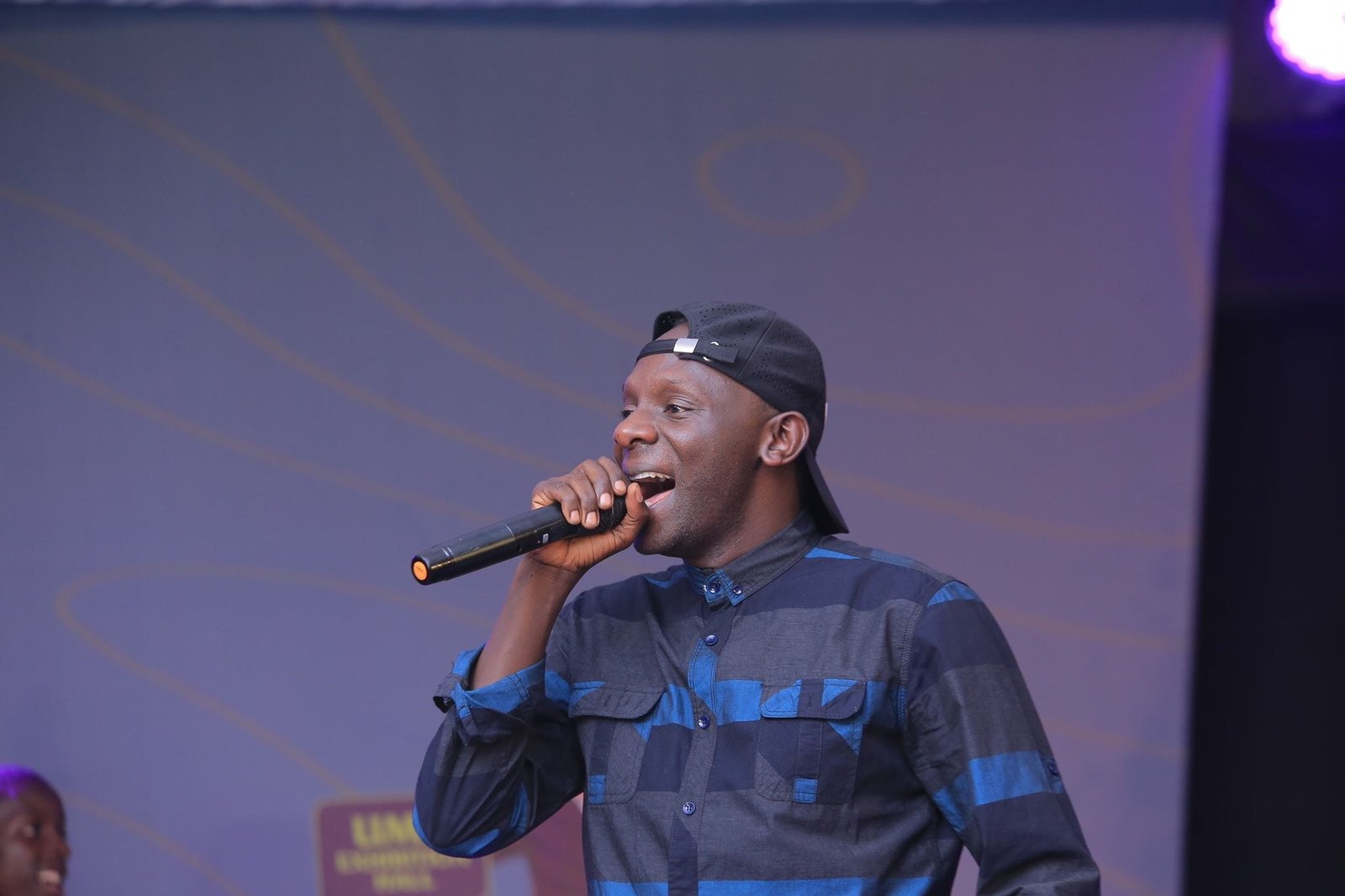 Towards the end of his exhibition, the crowd asked for his Omwooyo song that he did not expect the crowd at UMA loved so much. He performed it with all hands in the air for the crowd that worshipped along. Pastor Bugembe prayed for the crowd and Alex Muhangi before introducing a group of young people that he got off the streets and now takes care of at his Nansana based church. Comedy Store audience asked he returns soon since they did not get enough of him.
The night show also featured, Spice Diana, Tonix and Chozen Blood who equally put up an exciting exhibition.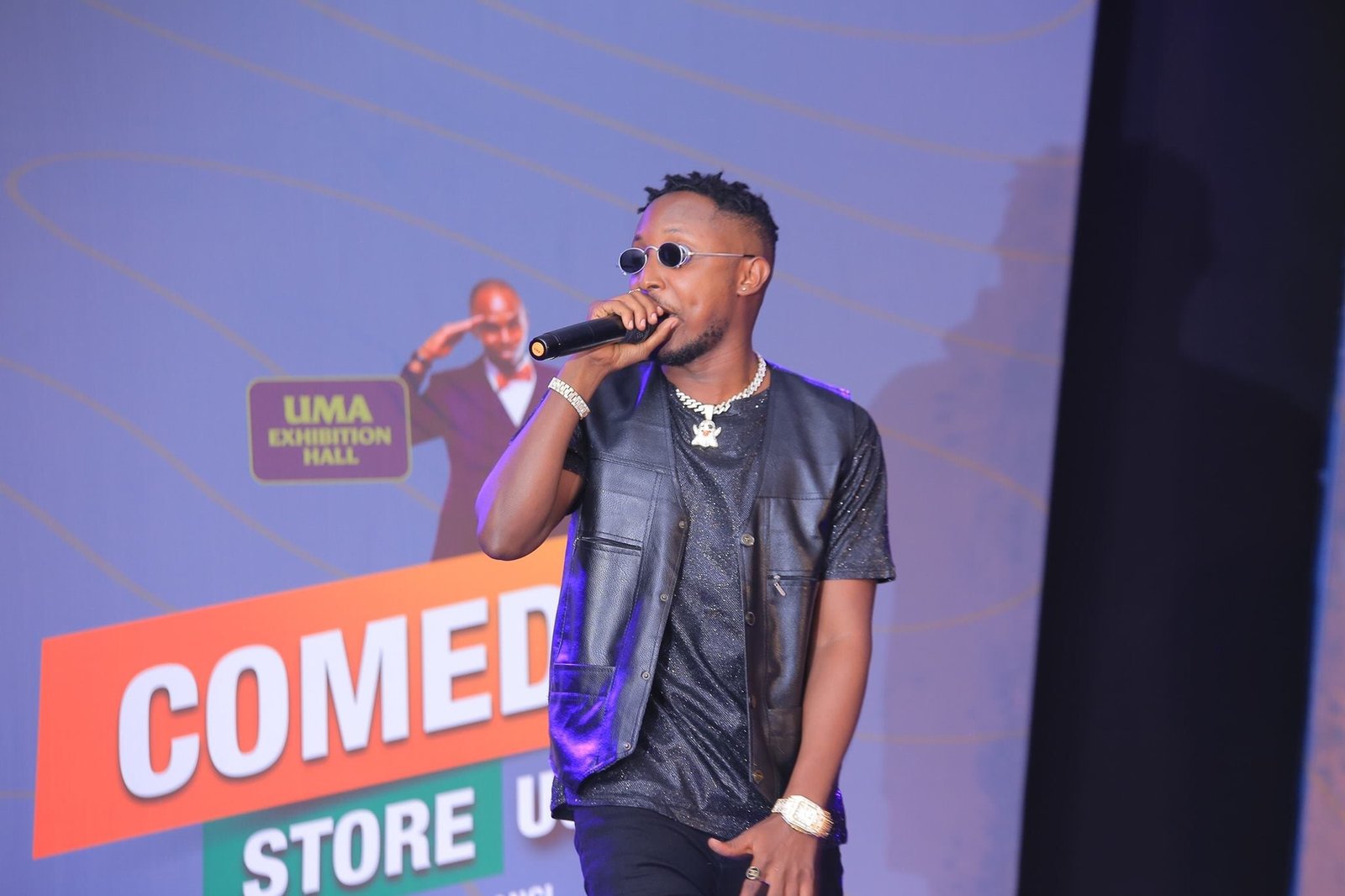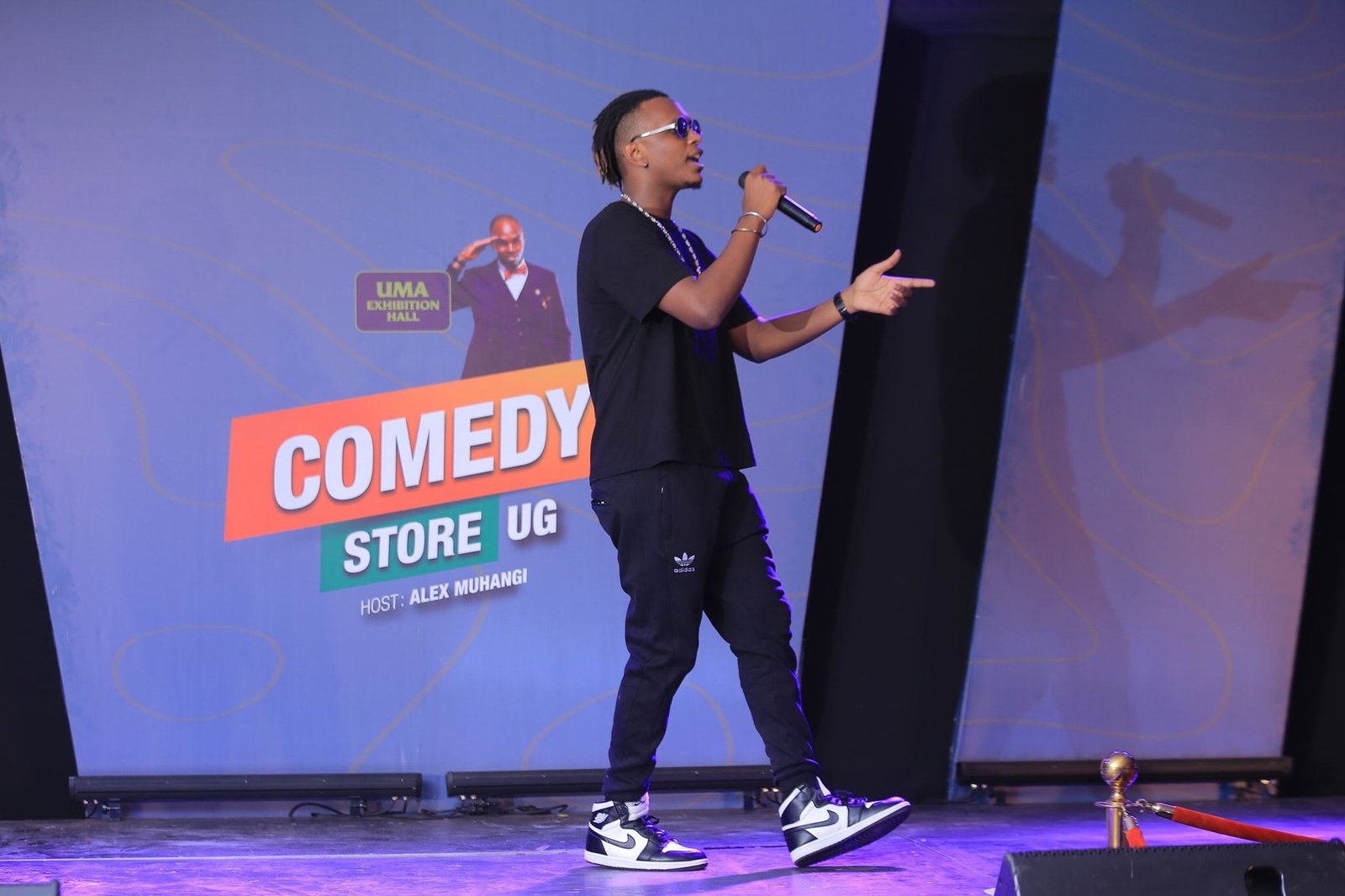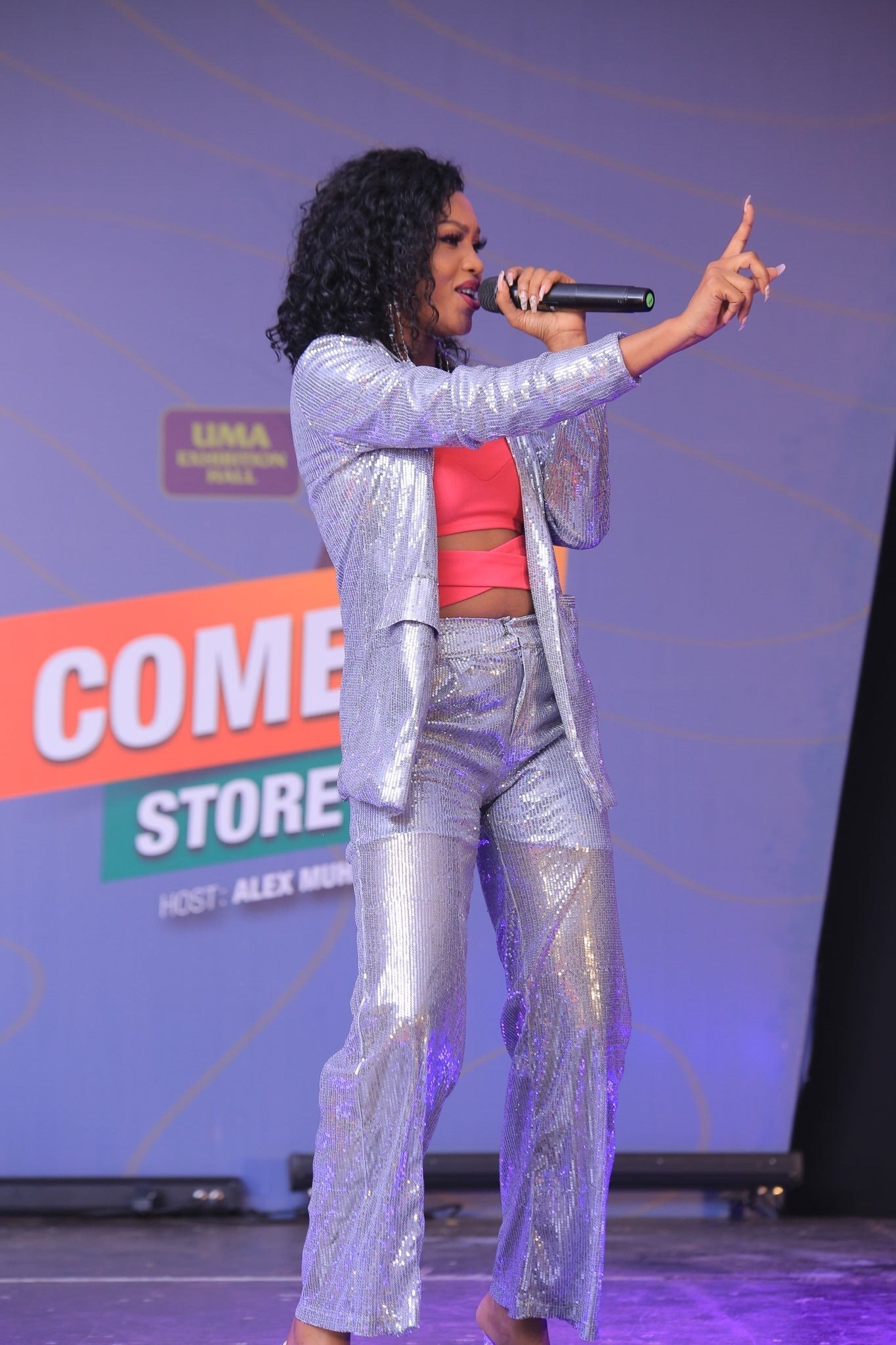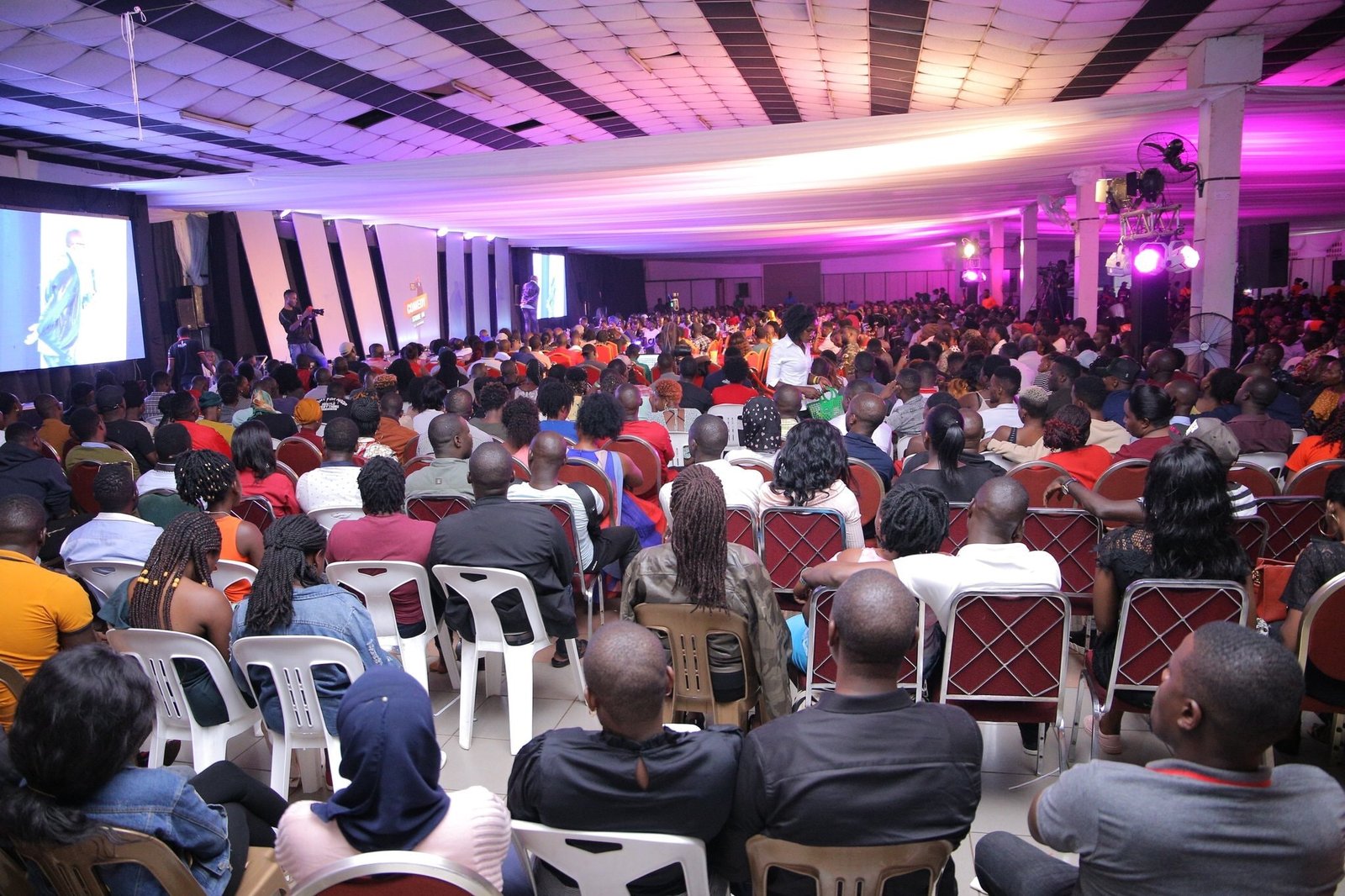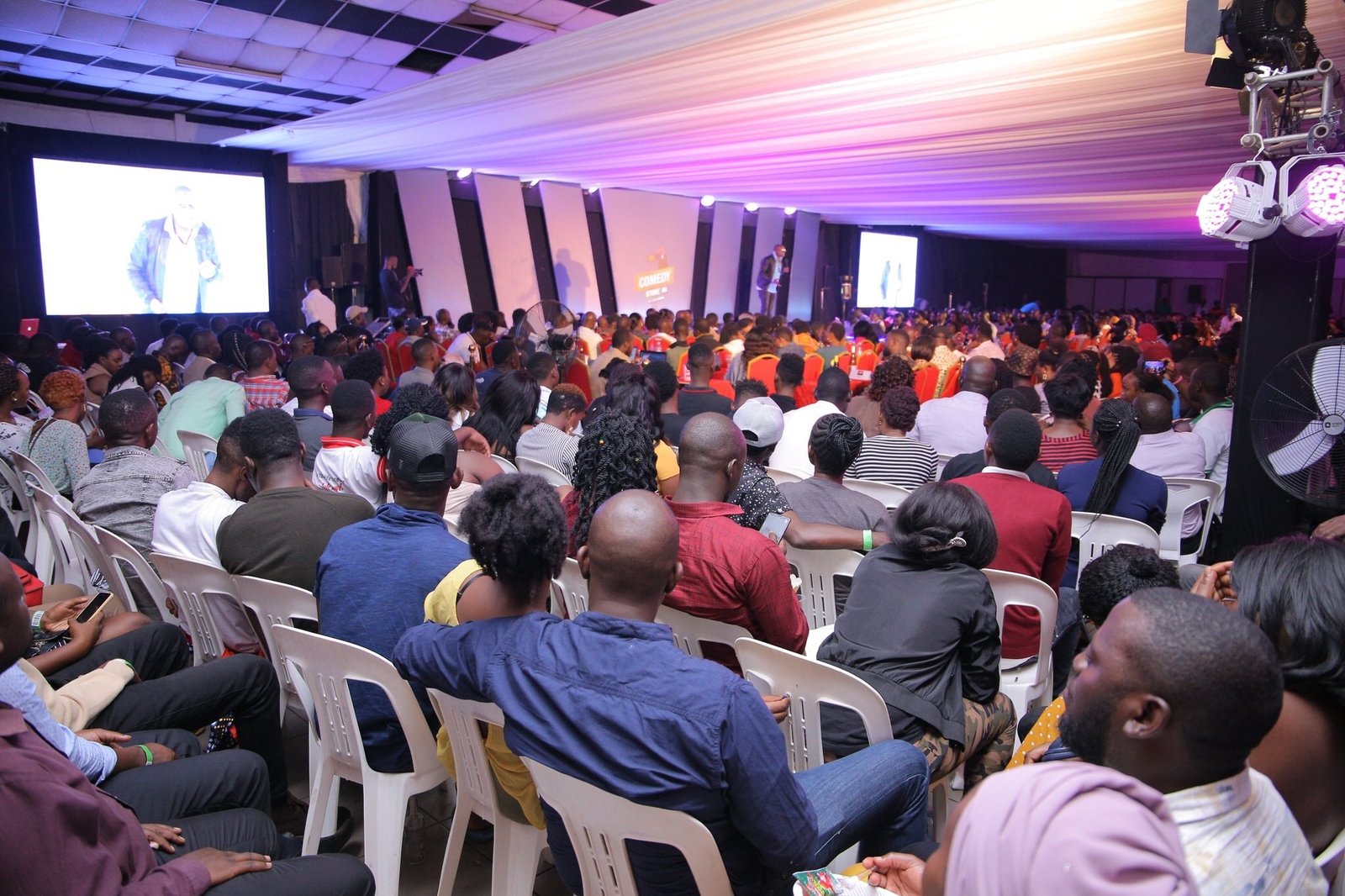 (Visited 1 time, 1 visit today)