SMUBU: Taking Ugandan Music to a Whole New Level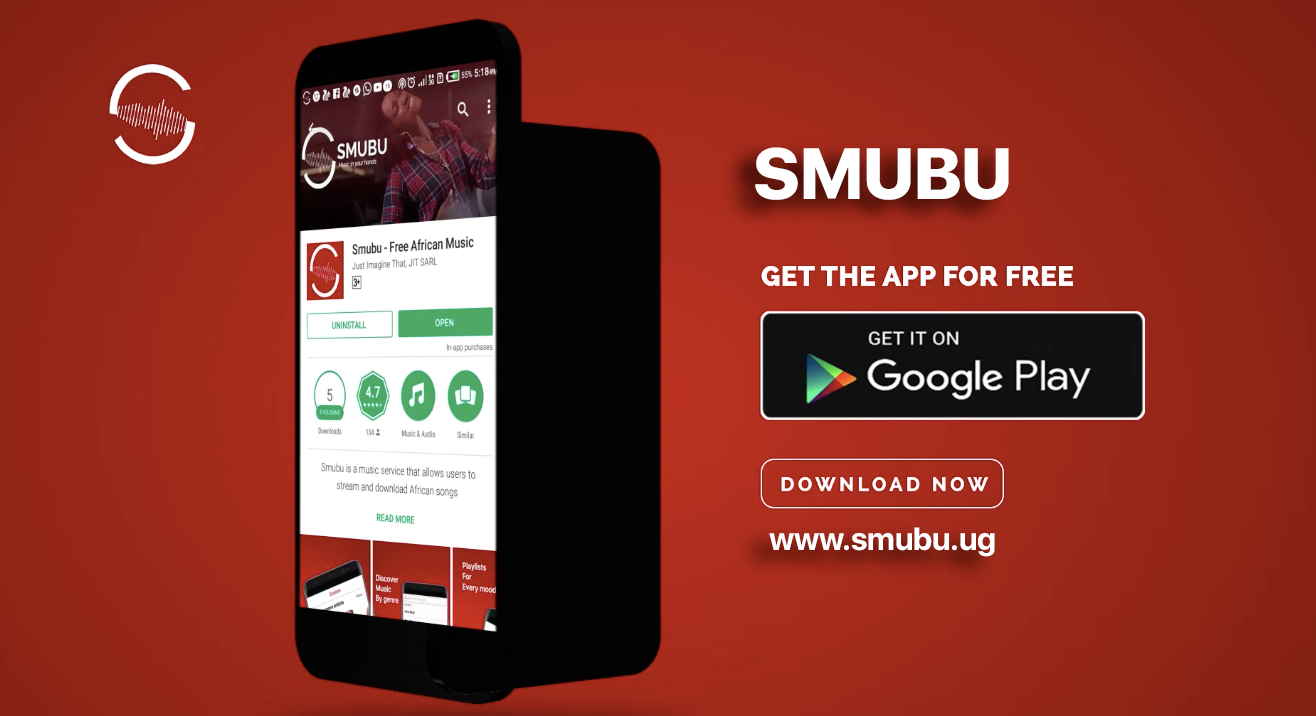 By Staff Writer
Smubu is a game-changing music app in East Africa that allows users to stream their favorite songs whether they are at their desks working, driving their cars or taking an afternoon walk in nature. With SMUBU, you will be able to have your music with you and listen anywhere, even when offline.
It is an application that offers for the first time all Ugandan, Rwandan, and Tanzanian songs legally for free to stream and download. Users also can view the lyrics while listening to a song and can add that song in a custom-made playlist and much more.
Users are able to follow their favorite artists and they will be notified once they release a new song so that they have the priority to be the first ones to listen to it.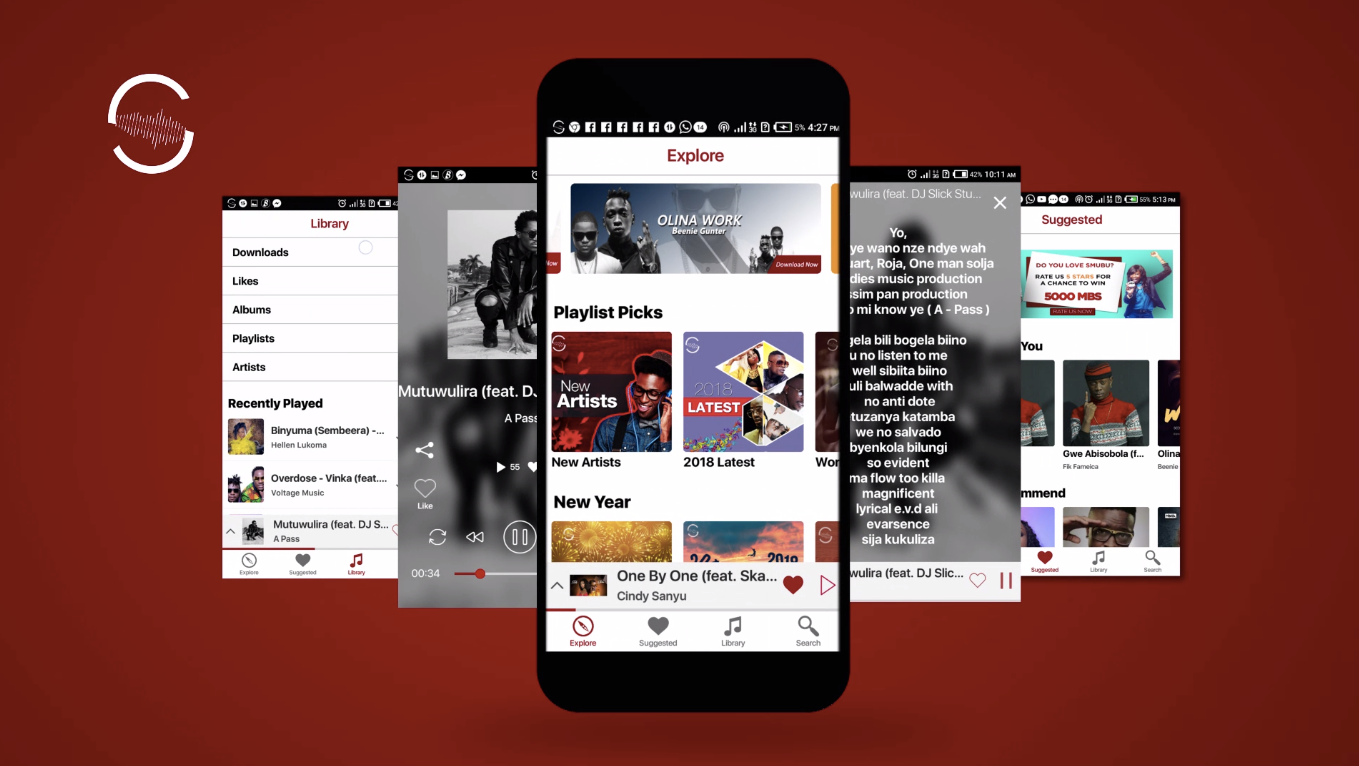 Statistics show that if you have Smubu on your phone, you're most likely to listen to a newly released song before a week from anyone.
Unlike most of the emerging applications and websites recently, Smubu aims at providing international quality user experience, speed, and security for the artists' tracks.
Also, users have the option to download as many songs as they want, and will be able to keep tuned when there is no internet or 3G connectivity.
Smubu gives the user a personalized music experience where for the first time a smart section has been introduced called "Just for You", which will show you curated tracks based on your specific taste of music.
In addition, another section in the app shows you playlists that are tailored to your mood and activity so whether you feel happy, sad or energetic, Smubu has got you covered with all the music that matches your mood.
"With its user-friendliness, modern design and impressive speed, Smubu is the app that aims to take Ugandan and East African Music to the world noted Jad Aizarani, Co-founder, and CEO of SMUBU.
The prime goal of Smubu is to reduce music piracy in East Africa, which is currently very high.
The best feature of SMUBU app is a proprietary and patentable compression tool built inside the application which reduces the file size of streamed music what leads to minimal data consumption, it works on saving your data rather than wasting it! How cool is that!
A lot are trying to push East African artists internationally, but we are definitely betting on Smubu to do that.
The app is currently available for free on the Google Play store and very soon on the App Store.
You can download the application here:
https://play.google.com/store/apps/details?id=com.justimaginethat.smubuapp
And the good part is you can also quickly access Smubu's entire music catalog on www.smubu.ug or www.smubuafrica.com
(Visited 1 time, 1 visit today)
Janzi Band revel on Tusker Malt Music lounge induction

By Consolate Namyalo
Janzi Band, an Afro fusion, contemporary and world music inspired youthful group of blokes, has matured into mainstream band over time by leaving lasting impressions on audiences. Their latest exploit has seen them being signed on to headline the Tusker Malt Music Lounge, playing at venues all over the country, once a month, for a year.
The band was at the centre stage of a successful launch of the Tusker Music Lounge last Friday at the Uganda Golf Club, Kitante.  The 19th hole experience saw Janzi Band treat golfers and guests to their sweet sounds at a dinner awarding the best performers of the Tusker Malt Golf Series opener.
"Tusker Malt would like give the public the golden chance of being part of a Janzi Band audience, they are a great band and we are giving back to the public by taking them to various places," said Estella Muzito, head of beer UBL.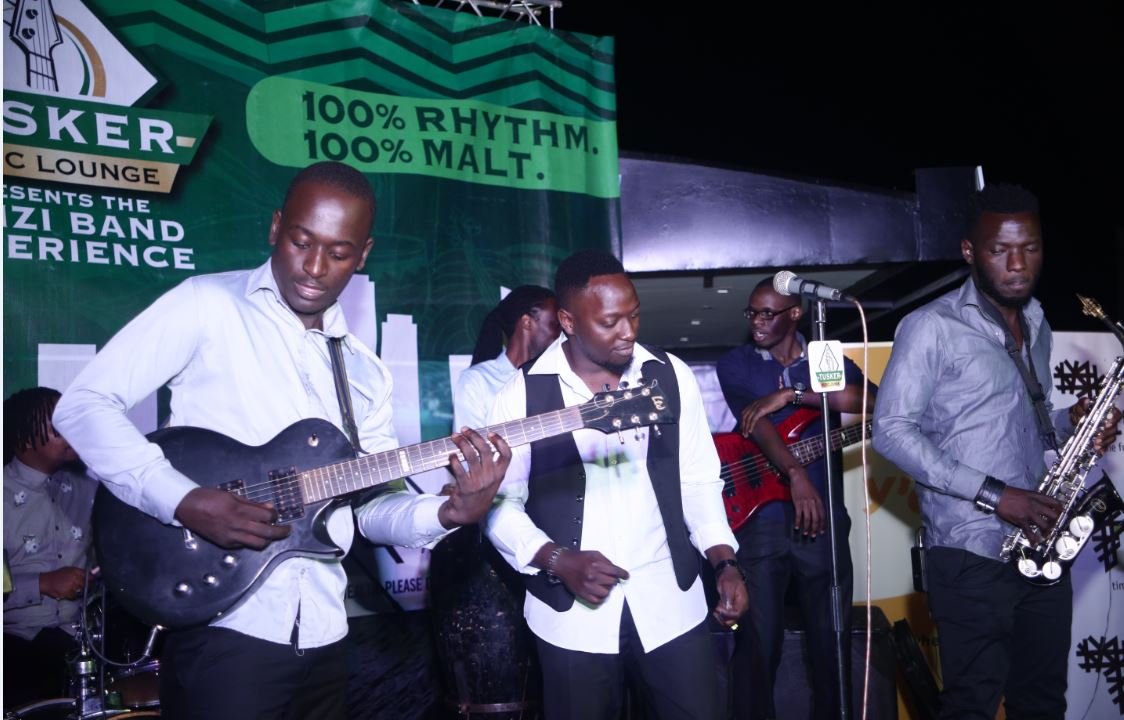 Since it was formed in 2009, Janzi Band have performed at major events like the Blankets and Wine Festival, Milege World Music Festival in 2013 and 2015, Pearl Rhythm Festival, Bayimba Festival and so many others. The Tusker Malt Music lounge will also help the band promote their latest nine track album Eka, which has songs like Africa, Just a dream, Ngaali, Njabala , River Road among others
(Visited 1 time, 1 visit today)
Kenzo drops new album "ROOTS"

By Nila Faisal
Eddy Kenzo's new album "ROOTS" is finally here!
The BET Award winner has released the highly anticipated studio effort today on all online music platforms.
The 20-track album comprises of collaborations with top local singers like Cindy Sanyu, Beenie Gunter, among others.
According to Kenzo, "Roots" has been produced and mastered by creative brains namely Kuseim of Banq records, Nessim of Shot Gun records, Ahuura Andrew of QUAD, Rogan of Kelsey mastering studio South Africa, Cmert Keys, Daddy Andre and Yesse Oman Rafiki.
The album is a follow up to 2017' "BIOLOGY".
(Visited 1 time, 1 visit today)
A Pass, Fik Fameica shoot big-budget video for "Midnight Drum"

Ugandan musicians, A Pass and Fik Fameica recently released a new song titled "Midnight Drum" on which they collaborated with South African female rapper Rouge. The song also features renowned South African record producer DJ Maphorisa.
News now reaching our desk indicates that they are working on a big budget video to accompany the song which has received good reception among the masses.
Reliable sources have intimated to us that the whole project is sponsored by Club Pilsener who have invested in hefty sums of money to bring it it to life. Word has it that the beer brand brought in some of the biggest names in music production from South Africa to work on the entire project in Uganda. The video is said to have been shot at various locations around Kampala, with release set for late this month.
Meanwhile, it is speculated that the end game for the brand from the beginning was to produce the song and use it as a baseline in its 2018 advertising campaign dubbed "Refresh Your Beat".
Staff Writer
(Visited 1 time, 1 visit today)