SMUBU: Taking Ugandan Music to a Whole New Level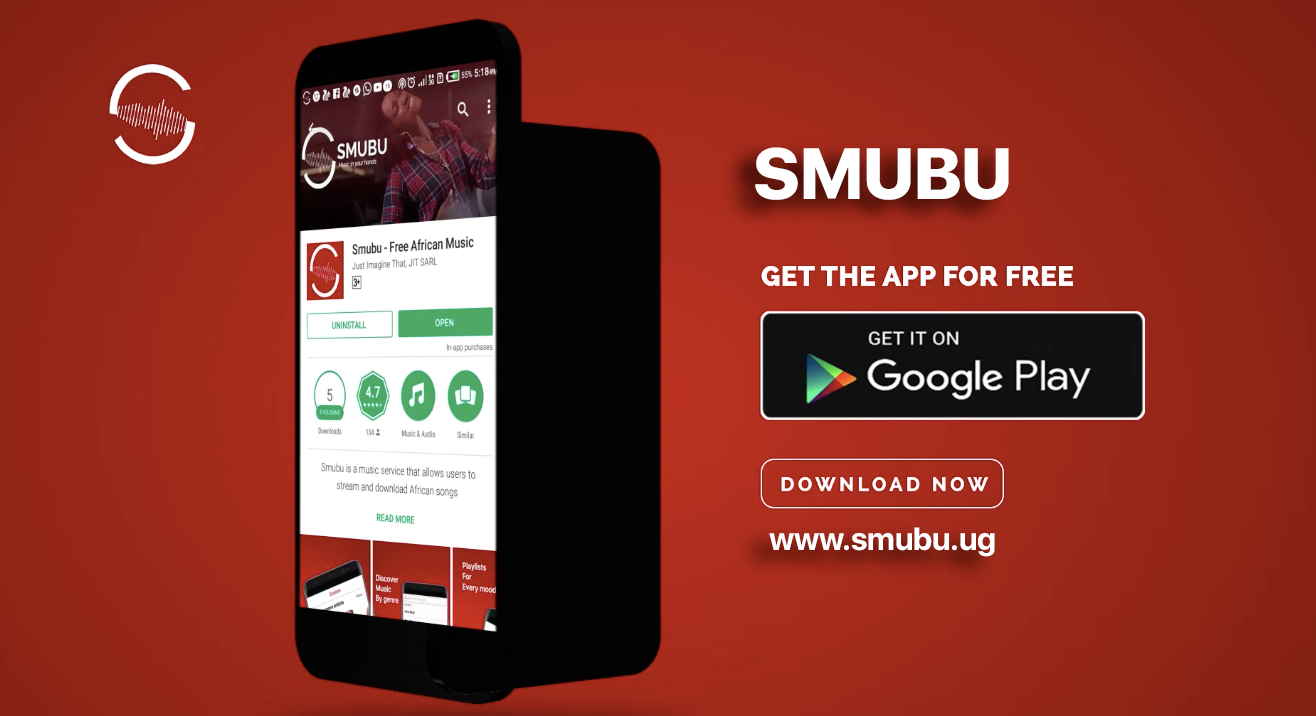 By Staff Writer
Smubu is a game-changing music app in East Africa that allows users to stream their favorite songs whether they are at their desks working, driving their cars or taking an afternoon walk in nature. With SMUBU, you will be able to have your music with you and listen anywhere, even when offline.
It is an application that offers for the first time all Ugandan, Rwandan, and Tanzanian songs legally for free to stream and download. Users also can view the lyrics while listening to a song and can add that song in a custom-made playlist and much more.
Users are able to follow their favorite artists and they will be notified once they release a new song so that they have the priority to be the first ones to listen to it.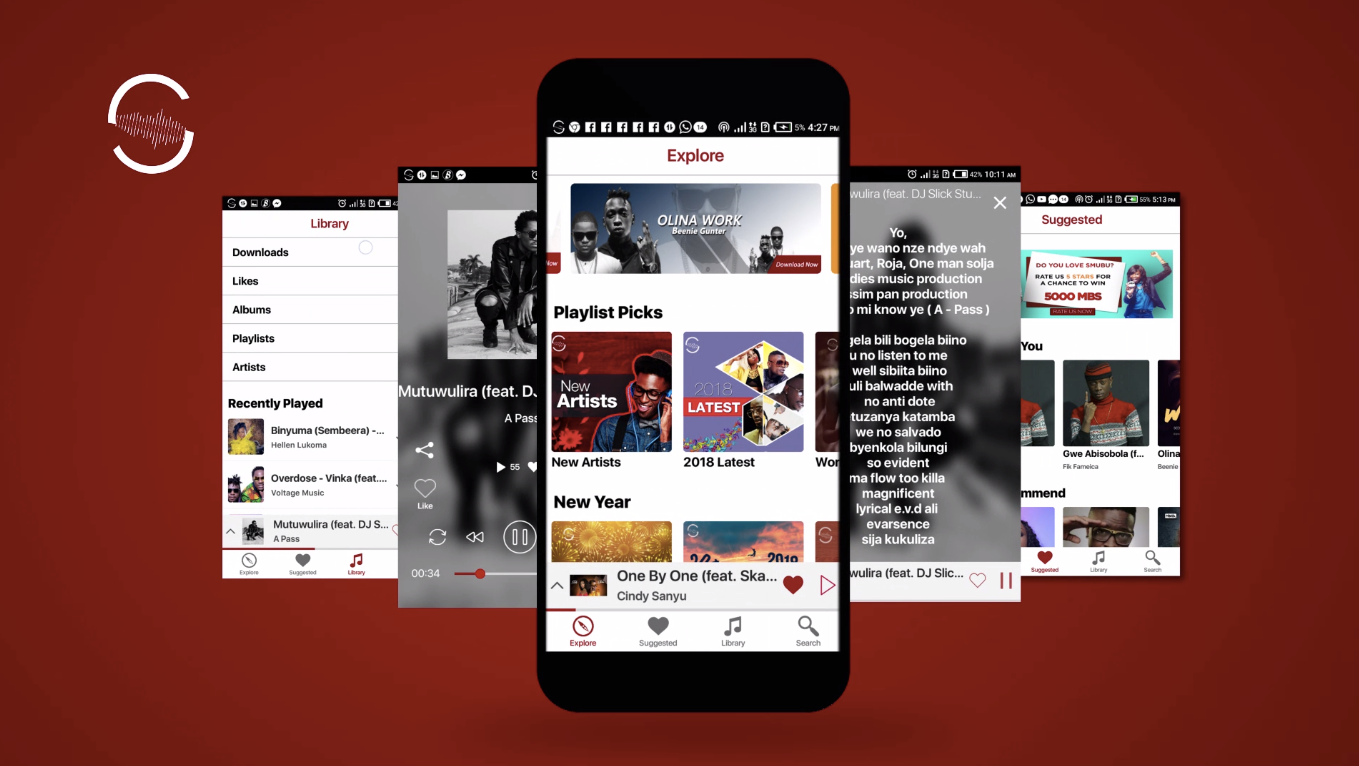 Statistics show that if you have Smubu on your phone, you're most likely to listen to a newly released song before a week from anyone.
Unlike most of the emerging applications and websites recently, Smubu aims at providing international quality user experience, speed, and security for the artists' tracks.
Also, users have the option to download as many songs as they want, and will be able to keep tuned when there is no internet or 3G connectivity.
Smubu gives the user a personalized music experience where for the first time a smart section has been introduced called "Just for You", which will show you curated tracks based on your specific taste of music.
In addition, another section in the app shows you playlists that are tailored to your mood and activity so whether you feel happy, sad or energetic, Smubu has got you covered with all the music that matches your mood.
"With its user-friendliness, modern design and impressive speed, Smubu is the app that aims to take Ugandan and East African Music to the world noted Jad Aizarani, Co-founder, and CEO of SMUBU.
The prime goal of Smubu is to reduce music piracy in East Africa, which is currently very high.
The best feature of SMUBU app is a proprietary and patentable compression tool built inside the application which reduces the file size of streamed music what leads to minimal data consumption, it works on saving your data rather than wasting it! How cool is that!
A lot are trying to push East African artists internationally, but we are definitely betting on Smubu to do that.
The app is currently available for free on the Google Play store and very soon on the App Store.
You can download the application here:
https://play.google.com/store/apps/details?id=com.justimaginethat.smubuapp
And the good part is you can also quickly access Smubu's entire music catalog on www.smubu.ug or www.smubuafrica.com
(Visited 1 time, 4 visit today)
Jose Chameleone explains what Happened between him and Hon. Ruth Nankabirwa, apologises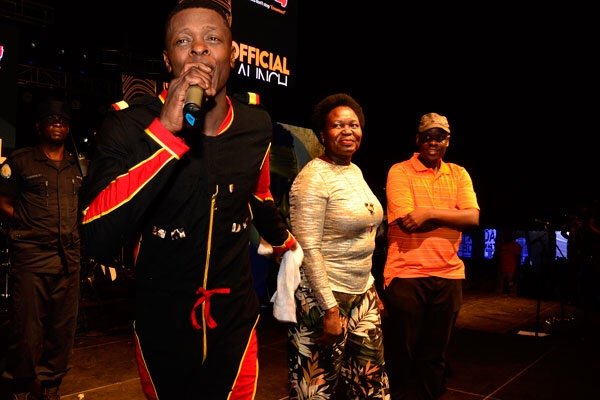 Singer Jose Chameleone made headlines when he grabbed the microphone from Government Chief Whip Ruth Nankabirwa in the middle of her speech at the Saba Saba concert held last Friday night.
It all started with mixed voices from the audience with some revelers heckling the Kiboga Woman Member of Parliament with a few voices chanting People Power, a political pressure group led by the Kyadondo East MP Robert Kyagulanyi popularly known as Bobi Wine.
The Afro Beat artiste real name Joseph Mayanja then jumped on the staged and grabbed a microphone from the MP who was left gawking and he said "This is our Moment. We thank you honorable. I think that is enough from you. Let us move on," as he went on with the performance.
Chameleone has, however, explained that he didn't not intend to be that 'undisciplined' but he was not informed about the MP's speech at his concert.
"Honorable chief whip, I apologize to you because am personally a good man. I didn't do nothing to touch your emotions, or demean or disrespect your office. What happened is we didn't have this thing communicated. They did not communicate to me that there was another honorable in the building who was supposed to give a speech," Chameleone said.
He also said that his adrenaline was high at the particular moment when she was invited on stage and he did not want to lose the high energy after the speech.
"My adrenaline was so high and I did not know how long she was going to stay on stage. As professional artistes, we draw graphs of the music. That show started on a high pitch with songs like Kipepewo then we took it to a valley with songs like Katupakase..So she came at a time when my show was rising. My patience was less. I pumped up and my adrenaline could not wait any other second," he passionately explained.
He likened the moment to a power-charged boxing match when one opponent is about to give the other a knock out then he is asked to pause as the coach wants to tell him something. Kills the vibe, right?
"Honourable, I did not do nothing because of political reasons. She is my friend. We have been together in Seattle. She is my neighbor in Akright and she has a high office. People ae trying to flip it around to say Chameleone wanted to favour Bobi Wine but for me it was about my show. I didn't want to mess it up,"
He has disputed claims that he grabbed the microphone to ridicule the MP since he later gave the same microphone to MP Bobi Wine.
"I just looked through the crowd and saw Bobi Wine, then I called him up as an artiste. I did not call him for any political reasons. If you remember I was very clear. I told everybody who was wearing those red beret to take them off. We came on stage, played about with him as friends," Chameleone said.
He has asked the event promoters and organiserd to notify him before the show and said that he was also trying to save her from humiliation
"You saw the way people were reacting. They had begun throwing bottles though the speakers. I was trying to save myself and her being a victim of the hooligans so I really pass my apologies," he said.
(Visited 1 time, 4 visit today)
"I was looking for something artistic and unique"- Spice Diana on ASFAs outfit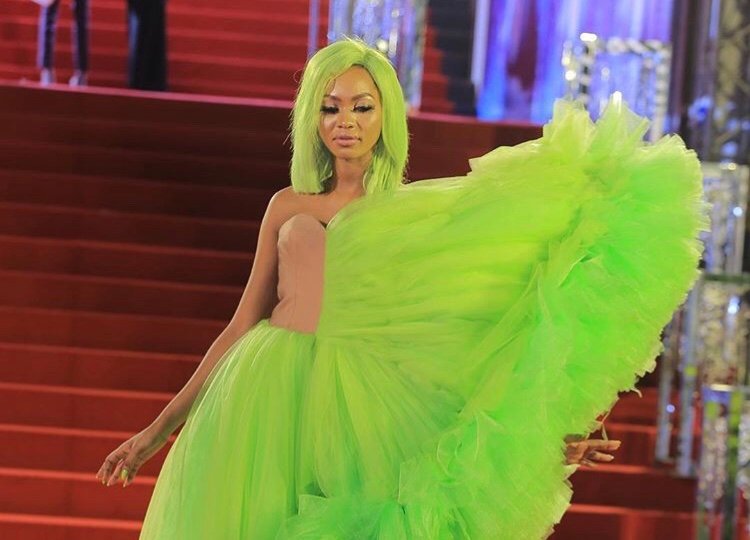 The recently concluded Abryanz style and fashion awards were such a spectacle as we saw different people grace the red carpet with all kinds of styles, fashion and designs.
One of the outfits that left tongues wagging was that of singer, Spice Diana, who walked the red carpet, adorned in a non conventional kind of lime green dress, and kept the same color going for everything else on her body, including her hair.
The 'Ndi mu love" singer has now come out to explain her choice of dress code, saying she was looking for something unique and artistic. She also goes ahead to say she has knowledge on fashion and design since she went to school to study it.
Spice Diana who took home the award for most stylish Ugandan female artist on the night, is currently promoting her upcoming concert slated for 25th January next year.
(Visited 1 time, 4 visit today)
Chameleone discloses political siding, it's not people power

Many people have been often confused on which political party singer Jose Chemeleone sides with. While some think he should be siding with fellow singer Bobi Wine, majority think he is for the ruling party NRM.
While at his recent concert at Lugogo cricket oval, the singer closed the debate when he disclosed he was not people power. "I belong to AGIP not People Power. Any Government In Power" he said.
(Visited 1 time, 4 visit today)