Sitya Loss Kids open own fashion house

The Ghetto Kids aka Sitya Loss Kids have ventured into fashion business.
The popular dancers have opened a fashion house and unveiled their own clothing line dubbed "TGK".
Located along Salama road in Makindye, Sitya Loss Kids unveiled their new business venture on Saturday.
They are now planning to take their business online. "We are now open and shall very soon be opening up an online store as well," they revealed.
Meanwhile, this is not the first time Ghetto Kids are showing their entrepreneurial side. They opened a dance studio in August last year which offers a range of dance classes including zumba, aerobics, yoga, breakdance and cultural dance among others.
Staff Writer
(Visited 1,628 time, 1 visit today)
Beenie Gunter, Navio Release Kill A Man Video, Watch it Here

By Staff Writer 
2017 was Beenie Gunter's year and 2018 seems as well to be his year, Just after successfully making Olina Work a hit all over East Africa, featuring on both local and international TV's countdowns including Trace TV, the singer has awarded his fans with another club banger Kill A Man featuring Navio
Kill A Man is a wold class on it's own, having managed to get one of the best producers, Andre, on the song production, the singer also secured the services of Dantie Kazibwe of Artmak Films on the visuals, who got the song a rare and good concept.
Watch Video here
(Visited 1,628 time, 1 visit today)
Top Famous Kids running Kampala 2018

By Staff Writer 
You know the "Fly advert" that is always airing around several media waves, we are sure its slogan is the best description for these magnanimous Kampala kids. They are young, they are famous, they are fly; all they focus on is doing their thing and trust us, none of them disappoints when it comes to that. Despite their age, these go getters show utmost ambition in what they do and that makes them stand out. You don't belong to our world if your focus is still on Brian White's Podium, these young and talents personalities are causing mayhem around the city on our social scene a change of focus may be the right thing for you to do right now because these are the real deal. Herein, we share a list of the top  Kampala kids you ought to watch them out for in 2018.
 FikFameika (Musician)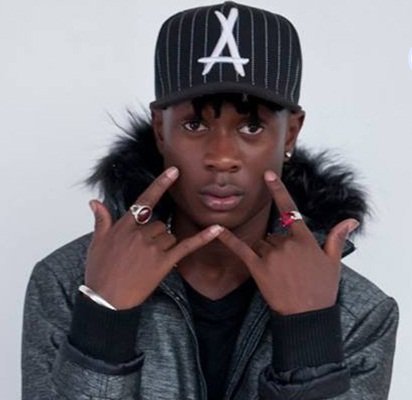 It is with no doubt that the most selling young artiste at the moment is FikFameica. He came into the music game in 2017 with asongs like MbegaWaBaala, Mutuwulira, Byenyenya and Kutamaand the recently released Skonto, among other hits. All these songs have not disappointed in the music Industry and it is the reason he is performing at almost all local stages. There is a bright ray of hope for the young star and we believe he is headed for the best.
Crystal Panda (TV presenter &Emcee)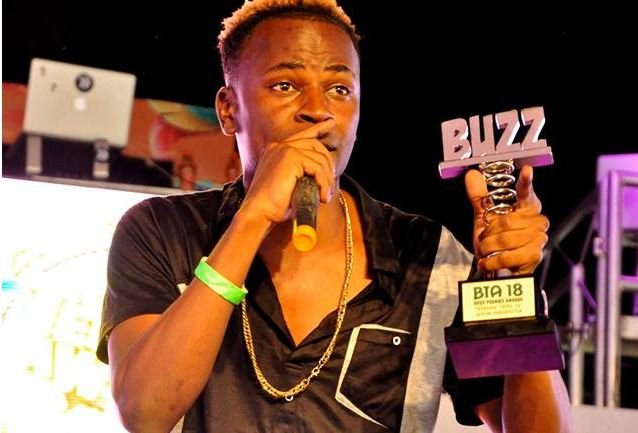 Crysto panda is a Ugandan actor, rapper, fashionista, Motivational speaker, Youth activist, Events mc, and host of Tnation on NTV. He is among the youngest and talented Emcees that has taken over Kampala and its social events. His unique way of presentation and his flexibility to blend with all kinds of age groups makes him one of the best in the city.
Emmeka (Comedian)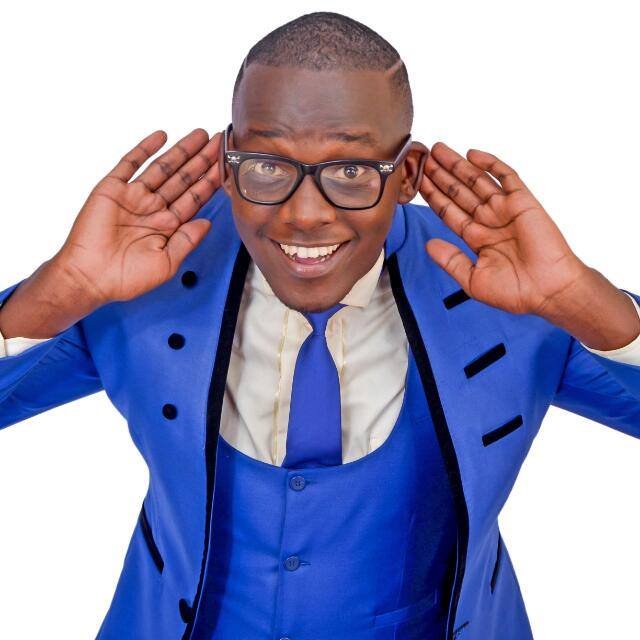 His ancestors know him as Collins Bareija Magezi Emeka. At the tender age of 23, he is so far the youngest comedian in Uganda. Considering the fact that you don't just wake up and make people laugh, it makes the comedy industry a bit difficult for everyone to stick around. However, the brave and talented like Emeka has constantly continued to make it through the barriers and we are proud to say he stands out as one of the big deals in the industry
Mcee Ollo (TV Presenter, Emcee)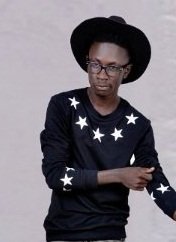 The handsome slay presenter came to the lime light when he started working as a co-presenter with Vicky Bagaya on Nbs' youth voice. Life went on and the gods seem to be in favour of the young man. He is recently single handedly running the show without Vicky and it has attracted a great number of viewers among the youth. Alongside his TV job, Ollo handles several other mcee gigs around town. He is great with keeping both social and professional relationships. With the recent Royal Wedding talk around town, we presume Ollo is our Harry in this context
Fab Mc (Radio Presenter, Emcee & Actor)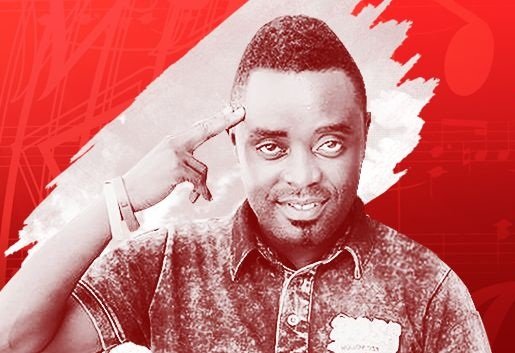 Now this guy doesn't need introduction on Uganda's social scene. At his tender age, Fab has been and he is still all over the place. Fab is an actor, Radio and TV personality and an Emcee on high end social functions. His unique and energetic way of embracing the microphone has made him your girlfriend's favorite .Fab was one of the few actors that made Hostel series that used to run on NTV a few years back a success. Apart from that, he also featured in coffee shop series on Urban TV and also, he acted in Dr. Nice series on Kenyan top TV Citizen TV.
His love for TV landed him a gig at Tanzania based ITV as an entertainment MC.
Currently, Fab is the reason Namanve based Juice FM a hit. His shows dabbed, RusHour and the official Fab Mc Top 10 Ug Chat that comes out every Saturday in Red pepper and Radio as well has been a serious talk to music lovers in the country. He just has an amazing way of spotting trending local songs and we have never been disappointed.
Sheila Gashumba (TV presenter)
The lil stunner started her career at tender age of 8 at WbS Television that was then based at Jinja road. She has grown in the eyes of the media. Sheila currently hosts a daily show 'The beat' with Daggy Niece. She is the daughter of Motor mouthed Frank Gashumba who has paved and developed a clear path for her. Besides her spot at NTV, Sheilla has proven to be a successful entrepreneur and she is currently running Gash Glam, a business unit that deals in women's hair and cosmetics.
Victoria Bagaya (Radio & TV presenter)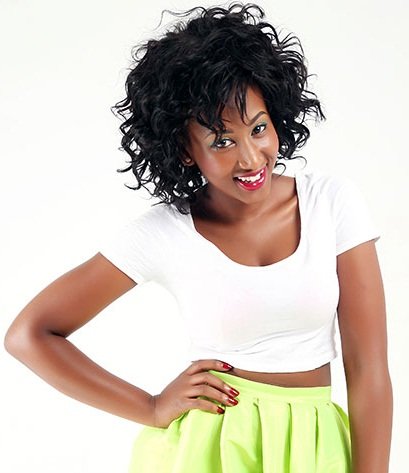 At 24, Victoria Bagaaya has already contributed a milestone to the youth around Kampala and beyond.She is a TV personality as well as a young and ambitious businesswoman who first struck out on the road to profit making when she started a laundry business. She currently hosts two programs on Nbs TV. One of them being 'Youth Voice,' airing every Saturday morning, and the other is 'Nbs Connect,' a technology programme that airs Wednesdays at 8:30pm.
Tracy Kababiito (TV Presenter)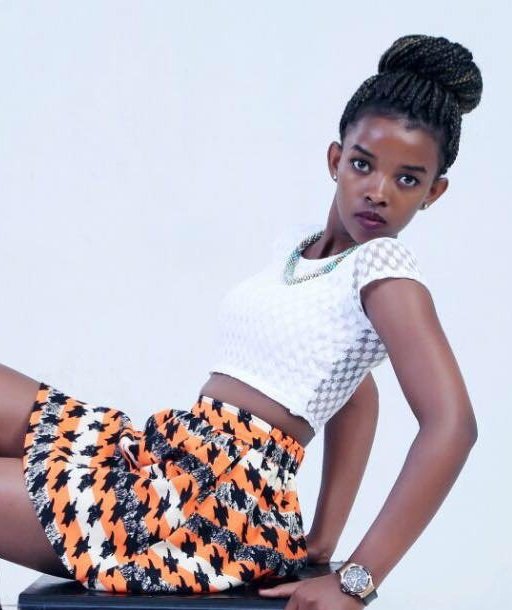 Tracy Kabito is a fashionista who has been gracing several fashion shows in town. She has also been a radio presenter on 106.1 FM in Kampala. She was one of the contestants for the presenter search of NTV the Beat few months back. At 21 years only, people who matter know her.
 Bettina Tianah (Fashionista & Actress)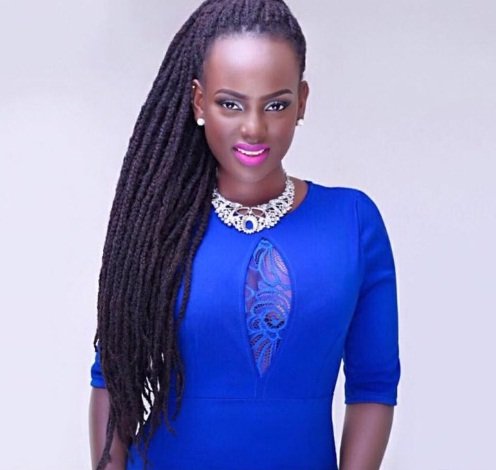 She among top City models and fashionista. She also doubles as a Television personality. She once hosted the famous Be my date show on NTV a few years back. She has huge social media following that makes her one celebrity that causes mayhem whenever she roars. She is only 24 years.
Being on a look out for who is the best is one of the reasons as to why we get paid, however don't sit and fold your legs thinking we shall not come for you. Even the laziest are exposed. They can never run from our wrath. But what is important is the fact that we got to appreciate and learn from those that have made their lives better. Salute to the hustlers. Work hard, no time to relax.
(Visited 1,628 time, 1 visit today)
Video alert: King Saha comes stronger in Biri Biri.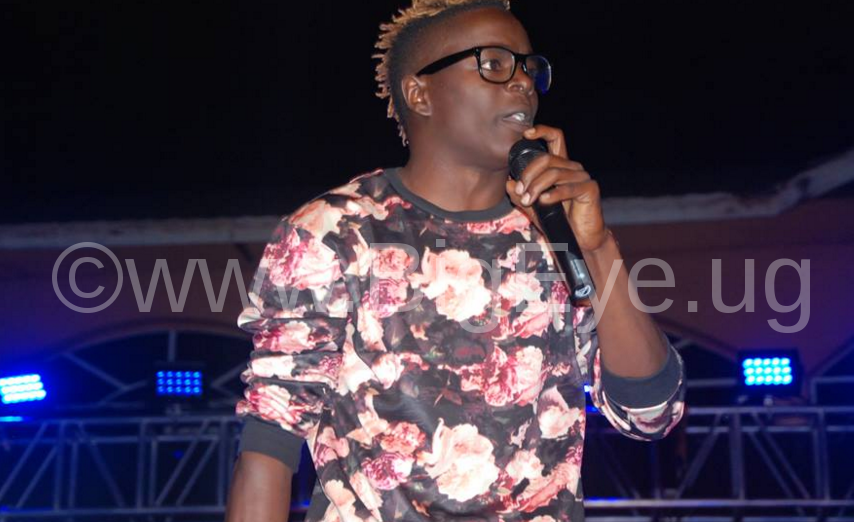 King Saha who recently released his On MY Way video recently that received masses' approval is back in another one.
Watch Biri Biri here: https://youtu.be/cvT9-Mb0hhc
(Visited 1,628 time, 1 visit today)