Sitya Loss Kid's dance video with French Montana finally out. Watch it here!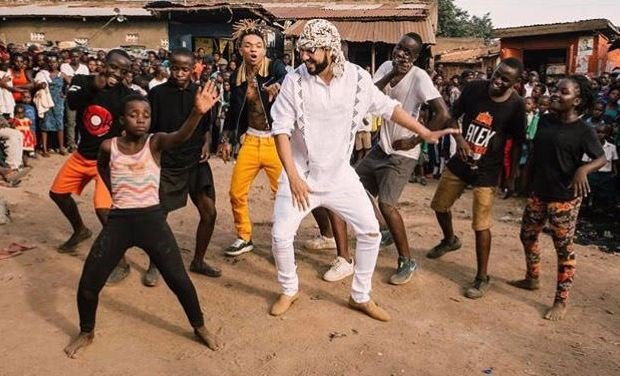 Sitya Loss Kid's dance video with American musician French Montana is finally out.
The dance video was shot recently when French Montana was in Uganda. It is a video for his single dubbed "Unforgettable" featuring  Swae Lee, one half American hip-hop duo Rae Sremmurd.
The American superstar appears to have been impressed by the young dancers as he noted that they are better than American R'n'B superstar Chris Brown while speaking about the dance video recently.
"The realest talent is not here," he told TMZ, an American gossip news site. "These kids I went to see dance better than Chris Brown. When I drop my video, you will see the realest dance movies."
Watch the dance video below.
Staff Writer
(Visited 6,051 time, 1 visit today)
Bebe Cool sets terms if he is to battle Chameleone.
Gagamel boss Bebe Cool who had earlier claimed he would not battle Jose Chameleone seems to have changed his mind and could give it a second thought. During a recent interview Bebe Cool made a U turn revealing that he could actually battle Chemeleone if the latter asked him in person. Bebe Cool also revealed that he was much more focused on his upcoming concert than the battle.
However, there is also word going round that the gagamel singer could actually be interested in the battle but only taking long to reveal it to create hype for his upcoming concert at Serena.
Bebe Cool said he will only appear and battle with Chameleon if he in person and single handedly request for a musical battle where the two musical titans shall be battling from Lugogo cricket oval grounds mid this year.
It is said that earlier this year the two music giants sat on a round table and agreed they would have a battle this year and it came as a surprise to Chameleone when Bebe Cool withdraw.
(Visited 6,051 time, 1 visit today)
New NBS presenter Douglas Lwanga could join Kenyan station.
Newly recruited NBS presenter Douglas Lwanga is surely enjoying his time at peak of his career. The Katch up presenter who is barely a month into his new job could quit for greener pastures. Sources reveal that Top Kenyan TV station, KISS TV is eyeing NBS TV's Douglas Lwanga as a way of expanding its viewership around East Africa. We are not yet sure if there are any talks between the two parties, though it's revealed that the renowned TV host will have to relocate to Kenya in case he agrees.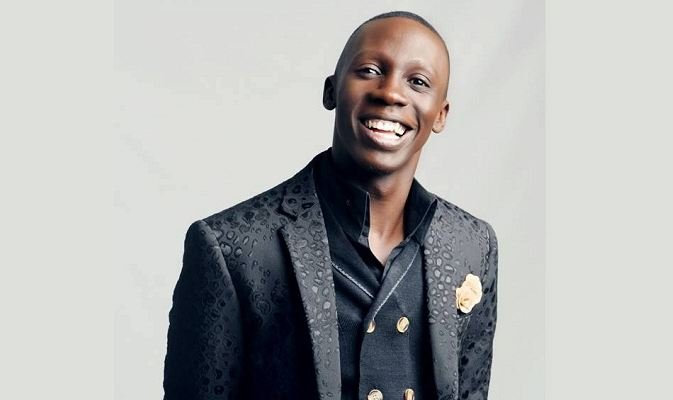 Next Media Services through their Television station NBS signed former Katogo presenter and NTV The Beat presenter Douglas Lwanga. Lwanga announced departure from his previous work station and thanked fans for the continuous support. The purple party CEO, currently hosts NBSAfter5 alongside MC Kats, Dj Roja and DVJ Mercy, then on Friday he hosts KatchUp alongside Anita Fabiola and MC Isaac, an entertainemtn show that airs every Friday on NBS TV at 10PM.
(Visited 6,051 time, 1 visit today)
Ice cream and cake festival returns.
Organizers have finally set the date for the third edition of the Ice Cream and cake festival, a celebration that brings together adults, children and families. Happening at Uganda Museum, the event is slated to take place on 13 May 2018.
It is no doubt the event will be a success gauging on the thrill displayed from the second edition of the  festival which was held in August last year. According to organizers, the festival will not only target city dwellers and high class but also on people on the farthest end within the geographical boundaries of the country.
"Children are going to be catered for in the kids' park with games, we have confirmed participation of popular music artistes with stage performances and you should expect lots of fun," promised the organizers in a statement to this website. "Local foods and drinks will be on display and sale and due to special demand, we shall gazette an area for our sophisticated guests, VIP Longue," the statement further reads.
Revelers will part with UGX 20,000 for adults and UGX 10,000 for children as the entrance fee; that on top of discounted foods and beverages.
(Visited 6,051 time, 1 visit today)