Singer Eddy Profit Asks Frank Gashumba for Daughter's Hand in Marriage in Open Letter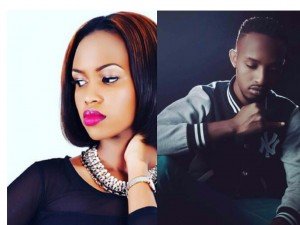 Ride Cashless with SafeBoda! You can top up your SafeBoda credit through the app using either MTN or Airtel Money OR Come by the SafeBoda offices on Bukoto street between 10am to 4pm to directly pay cash for credit!Click here to download the app
By Staff Writer
Singer Eddy Profit won't seize to amuse us, weeks ago came out to express his intrest in TV Presenter Shielah Gashumba but since that didn't help out on fulfilling his dream, the Louder singer has taken it to the next Level
Eddy Profit has stopped persuading Shiela and  he has now diverted all the attention to the father Frank Gashumba. The singer today went on his Facebook and poured his feelings out in an open letter he wrote to Frank Gashumba asking him to help persuade his daughter to marry him
In the letter, Eddy promised to give Shiela heaven on earth since she is the girl of his dreams, he went ahead and asked Gashumba to help advise the daughter on marrying him (Eddy Profit)
"Mr #FrankGashumba I know you are going through hard times at the time, but I have been holding this for a long time waiting for a perfect time but I don't see it coming, so I had to create myself the perfect time, I always try to reach you but your mobile phone but all in vein, the same with your Email. So I chose to write to you directly on Facebook I am sure the message will be sent to you if you happen not to see it.
Mr Frank I want us to talk about your daughter #Shiela, I want to wife her, I want to give her the whole world I don't care where other people will live, I want to make her dreams come true, want to tour every city with her. I could be telling this to her by since you are the final decision maker, I decided not to waste my time persuading her, but rather spend it on you the father.  Sebo Mr Gashumba, I'm willing to pay any bride price your daughter asks me, I want to marry her, she's getting old and I am not seeing any man around her who's a marriage material. Your in-law Eddy profit"  He posted on his facebook
We will keep you posted
(Visited 2,452 time, 1 visit today)
Ykee Benda clarifies on why he could not perform at World Cup finals
Ride Cashless with SafeBoda! You can top up your SafeBoda credit through the app using either MTN or Airtel Money OR Come by the SafeBoda offices on Bukoto street between 10am to 4pm to directly pay cash for credit!Click here to download the app
By Our Reporter
When musician Ykee Benda featured Jason Derulo on the World Cup song, "Colours", word started going round that he would perform at the World Cup closing ceremony. However, as d-day drew closer, it certainly became apparent that he was not on the line up of performing artistes.
Although he watched the World Cup final live in Russia, he has not escaped criticism and mockery from a section of the public. He has now finally come out to clarify on what happened. "I did not perform at the World Cup closing ceremony because of contractual limitations. I was invited by Coca-Cola, but the World Cup is organised by FIFA who had their own plans."
"But even when I did not perform at the finals, it was still a win for Uganda because I raised the Ugandan flag high. It was also a dream come true for me to watch the World Cup finals live because I am a big football fan."
(Visited 2,452 time, 1 visit today)
Ykee Benda spends over Ugx 50 million on new video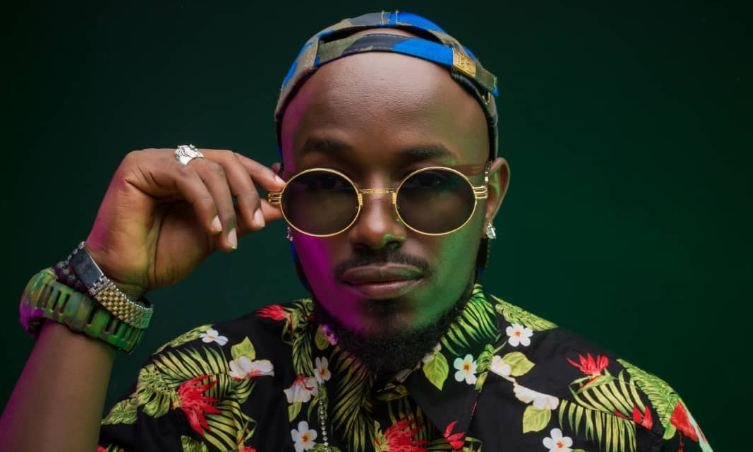 Ride Cashless with SafeBoda! You can top up your SafeBoda credit through the app using either MTN or Airtel Money OR Come by the SafeBoda offices on Bukoto street between 10am to 4pm to directly pay cash for credit!Click here to download the app
By Our Reporter
Musician Ykee Benda has set the bar high. This after he premiered a new video that he says cost in excess of Ugx 50 million.
Titled "Onabaayo", the video was officially released at a premiere event held at Fame lounge on Friday afternoon. Speaking at the event, he revealed that the new video was shot in South Africa by Nigerian video director Sesan which cost him US$ 15,000(which is approximately Ugx 52 million).
"I am excited to be unveiling my new video," he said. "I wanted to give my fans something different. And because most of the beautiful locations around town have all been used before, I decided to shoot my new video in South Africa."
"I shot this video in Johannesburg and it cost me US$ 15,000. I believe it will give me a competitive edge over other top musicians on the continent." He added.
"Onabaayo" is a dancehall song, and its off his debut album, "Kireka Boy". The audio was produced by Nessim.
Watch the video below.
(Visited 2,452 time, 1 visit today)
Interview: Meet DJ Kathy, a rising female deejay
Ride Cashless with SafeBoda! You can top up your SafeBoda credit through the app using either MTN or Airtel Money OR Come by the SafeBoda offices on Bukoto street between 10am to 4pm to directly pay cash for credit!Click here to download the app
Although the deejaying industry in Uganda is still male-dominated, many female deejays are coming up lately. One such is Dj Kathy, a rising young female deejay. We caught up with her for an interview and here are the excerpts:
1. Who is DJ Kathy?
My real name is Namiiro Kathleen Anna. Although I may seem quite reserved, I am a friendly person and very passionate about music.
2. When and what made you fall in love with deejaying?
I fell in love with deejaying in 2012. But my journey in this line of business started in 2010 after joining the Kampala Music School where I studied music and keyboarding.
I think what made me fall in love with deejaying was seeing people do something I felt I could also easily do given my IT background and love for music. I had previously completed a short course in IT at Makerere University during my S.6 vacation.
3. What is your typical day like? Take us through how you prepare for a deejaying gig.
After I have been contacted for a gig and payment negotiations are done, I start preparing a playlist depending on the type of event where I will be playing and make sure I am ready for my set. But If I don't a playlist prepared, I simply study they crowd and play music that gets them excited.
4. Are you still in school? If yes, how have you managed to strike a balance between your academics and deejaying career?
Yes, I am still in school. I am currently in my final at MUBS where I am pursuing a bachelor's Degree in Business Administration.
Juggling between school and my deejaying career is quite hard, but I believe I have managed to do it because of my persistence and taking my studies seriously. Actually for me, education is my top priority.
5. What is that one thing most people are wrong about deejays?
One thing that most people are wrong about deejays is that they think deejays did not go to school. But, I tell you these days, most deejays are graduates. Some even have Masters Degrees. I actually want to be the first in Uganda with a PHD.
Another thing people wrongly assume about deejays is that they all have multiple partners, and that is not the case because every individual has their own principles they uphold. For instance, I am still single and not even searching.
6. What is your biggest achievement as a deejay at the moment?
My biggest achievement always is when I get the crowd dancing to the music I am playing. It does not feel good to be playing music and then see all people seated. It is very demoralizing.
My other achievement was being awarded the "Best Female DJ – Central" at Ug Mix Maestro awards in 2017.
I am also proud to say that I am currently the youngest female professional deejay in Uganda, going by records kept by the DJ Association of Uganda(DJAU).
7. Is a career as deejay fulfilling financially or you need a supplementary job to meet your day-to-day needs?
I am earning quite well through deejaying, because I am usually paid per hour. About a supplementary job, I am still quite comfortable with what I earn for now because my parents still take care of the big bills like tuition and I take care of the smaller bills like my upkeep. But, I think in future I will need another job, and that's why I am still in school.
8. Finally, what is your advice to the youth who are still scared to follow their passion?
If you are following your dream, you have to be very focused because often there are always lots of temptations that could derail you.
The other thing is that you should always pray. I am a strong believer, and I know God will always make a way where there seems to be none.
(Visited 2,452 time, 1 visit today)