'Second Chance' soap opera actress Lorena Rojas dead after a long battle with cancer.
Mexican telenovela actress Lorena Rojas died Monday after a battle with cancer.
Rojas, 44, died at her home in Miami, surrounded by her boyfriend, family and friends, her talent management agency Latin WE said.
She had been fighting cancer since 2008. That year, she was diagnosed with breast cancer. In 2013, after the tumor metastasized to others parts of her body, she told Mexican state news Agency Notimex that "[she] was very aware that this disease… is a chronic disease."
Last year, she was told the tumor had spread to her liver.
Her last tweet was less than a week ago, on the day of her 44th birthday. "Thank you all for celebrating my birthday with me. Beautiful day," she wrote.
Rojas starred in more than a dozen soap operas, including "El Cuerpo del Deseo," "Alcanzar una estrella" and, most recently, "Rosario."
Last year, inspired by her adopted daughter Luciana, she worked as a singer-songwriter for a children's album, "Hijos del Sol."
Throughout the day Tuesday, Latin stars and fans took to Twitter to remember Rojas.
"As the first time I met you, full of light, that is how I'll remember you Lorena Rojas," tweeted Grammy Award-winning singer Ricardo Arjona.
Source: CNN
(Visited 1 time, 1 visit today)
Bad Black Now Engaged, Ready for Wedding
By Staff Writer
Bad Black aka Snail Baby got engaged last night after her mzungu lover officially proposed to her.
Bad Black's boyfriend aka brother was around to capture every moment with wild cheers.
The mzungu lover has also planned to use the last one weeek to buy Bad Black some chunks of land and has asked her to write a business proposal so he invests.
Congratulations Bad Black; ekyakuzaala kikugagawaza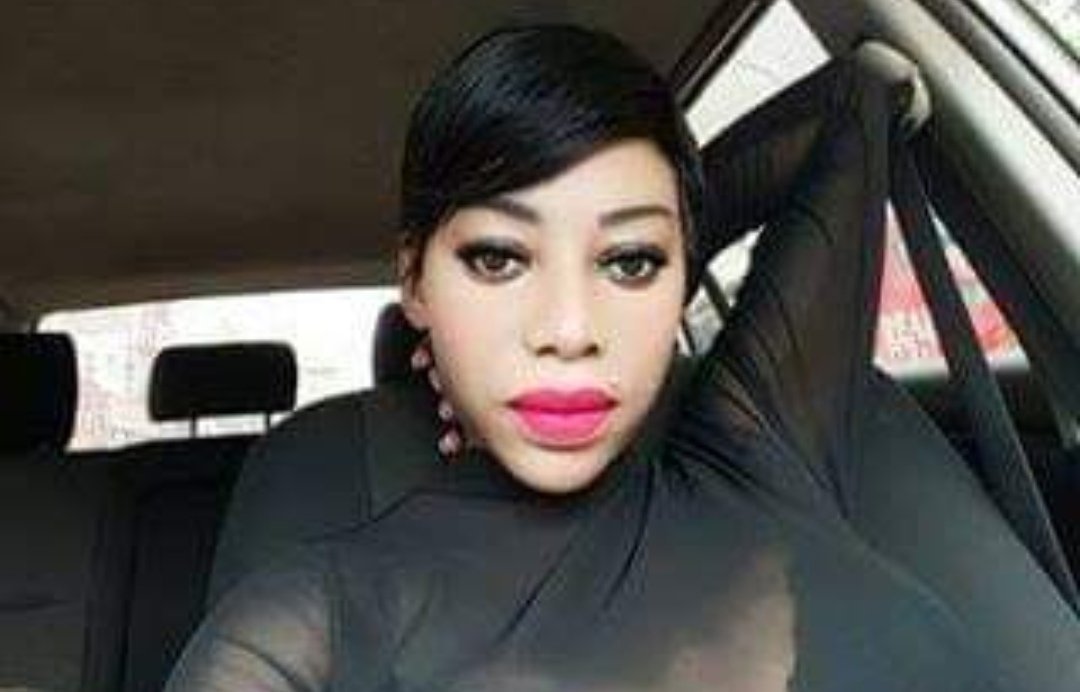 (Visited 1 time, 1 visit today)
Is Lucky Mbabazi Becoming Unlucky or Hated?
By Staff Writer
It seems all ladies with big asses have all of a sudden turned into motivational speakers.
Gone are the days when all that hawt babes did was post their photos and pick a random quote of Marilyn Monroe. Now they have become thought leaders. They want to have a say of every topic. They want to be appreciated for their brains
The celebs we loved yesterday are fast becoming the most hated ones. Sheilah Gashumba morphed into a night king aka Uganda's miley cyrus.
Now it is Lucky Mbabazi. People insist she should stick to shaking her booty in studio and stop playing the morality police officer on social media.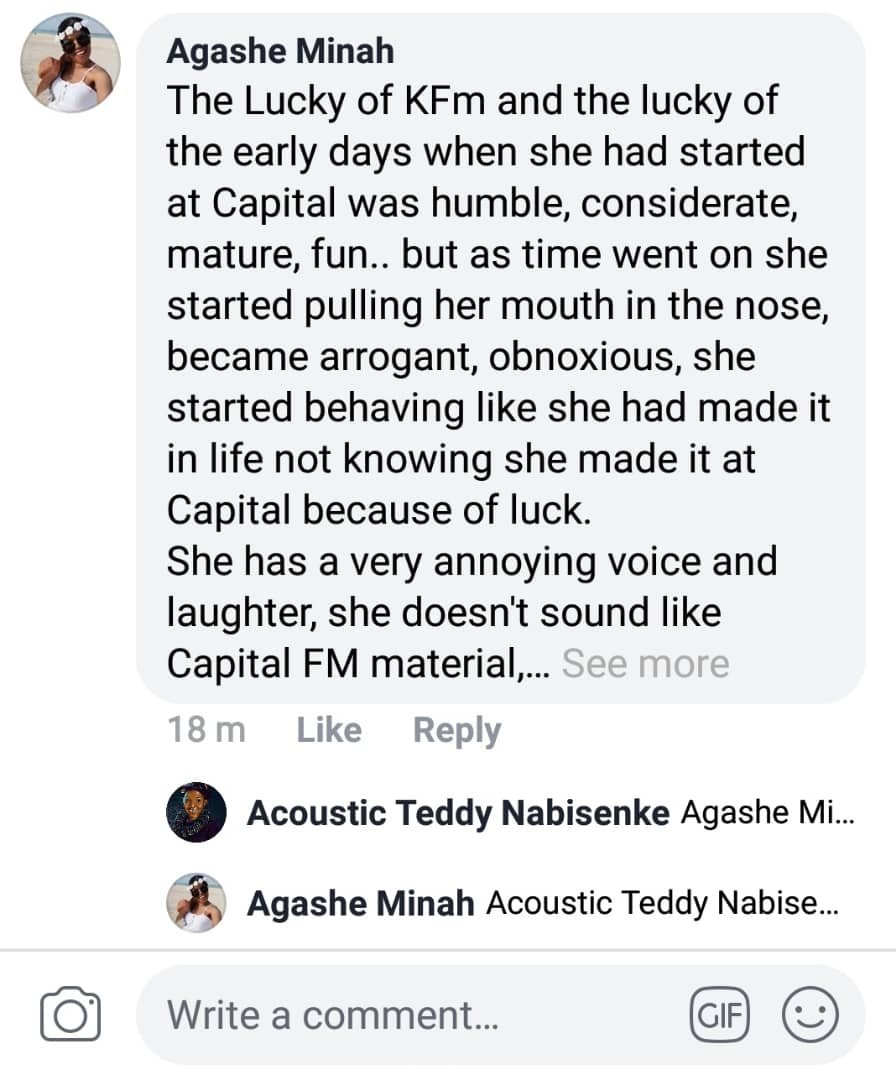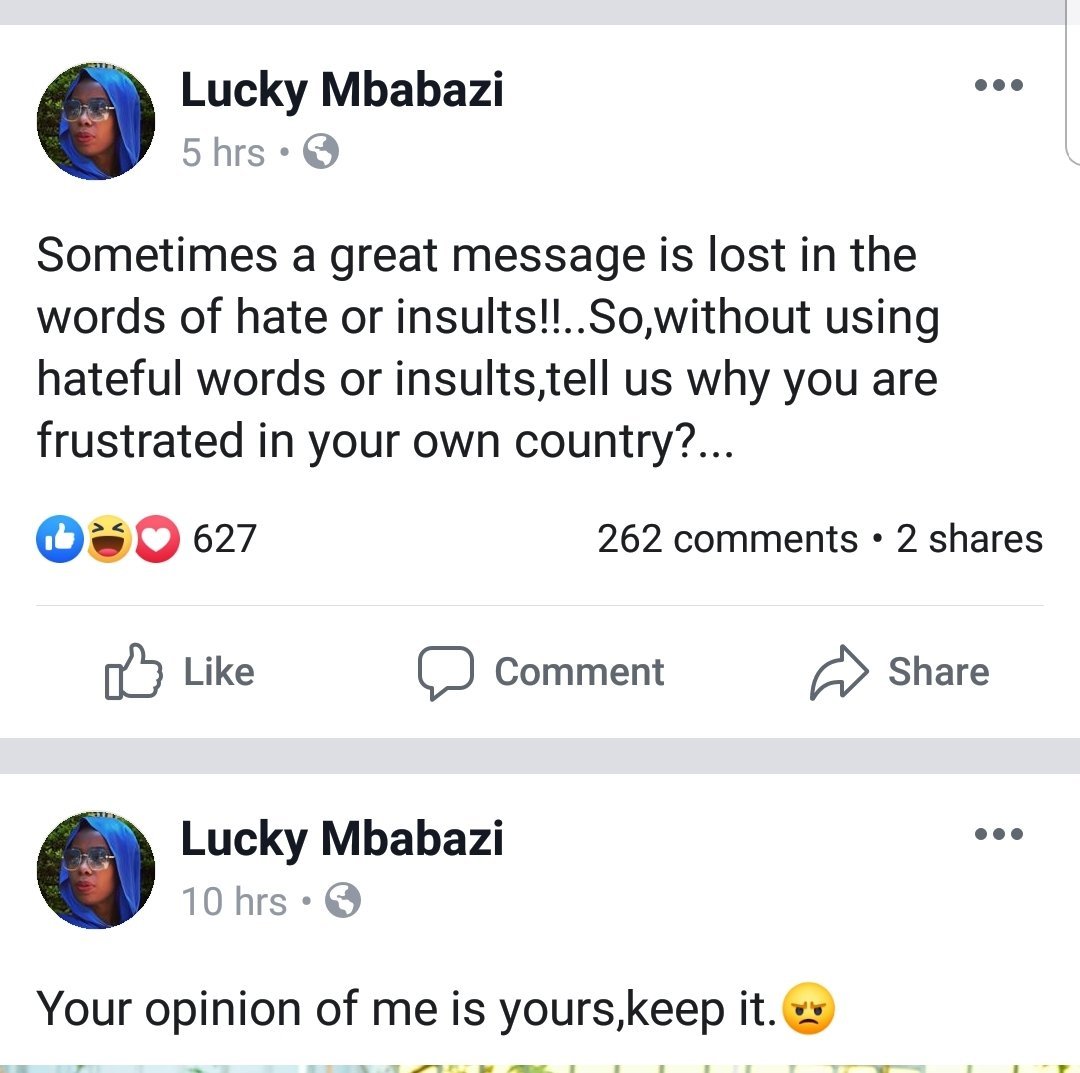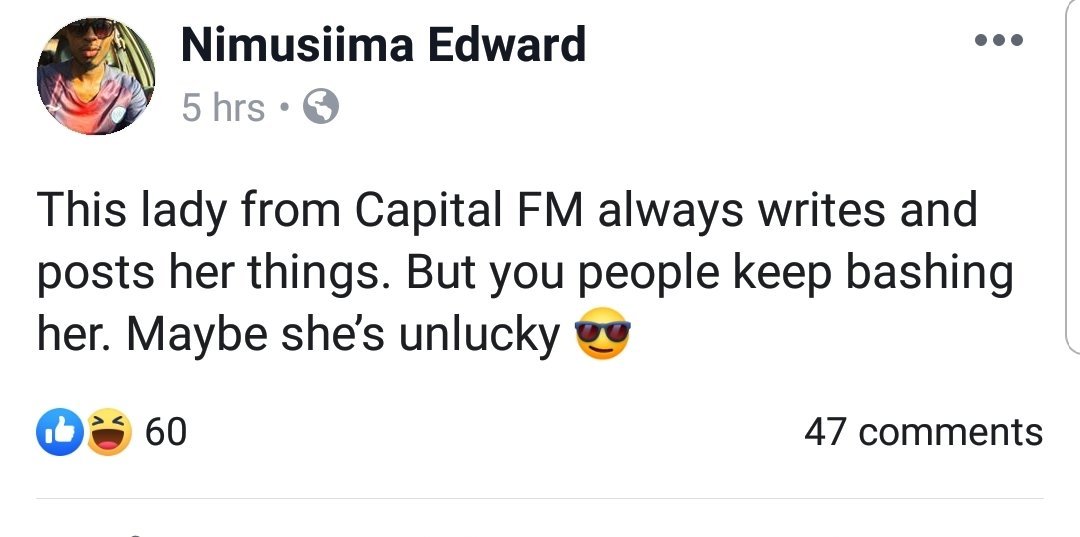 Well despite the backlash she keeps receiving, she claims not to be bothered. But we all know it is a lie.
(Visited 1 time, 1 visit today)
Geosteady and Norine Nabweteme's DNA Results Are Out!
By Staff Writer
Finally the DNA results of Geosteady and Nabweteme are out. The results come a day after Nabweteme apologized to Geosteady and got to meet the real father of her baby.
The DNA results also confirm that indeed Geosteady is not the father of the baby. This of course doesn't mean that the two have never made love. Even if they did, that love never resulted in a baby.
As such, get ready for the next Geosteady concerned and album launch named; "Nze ndi Steady."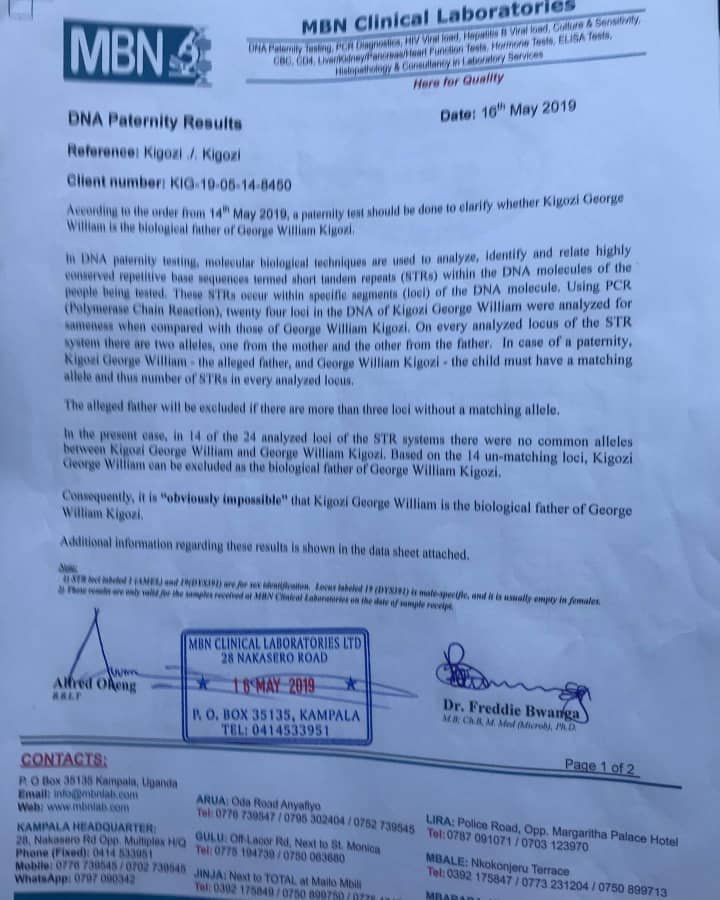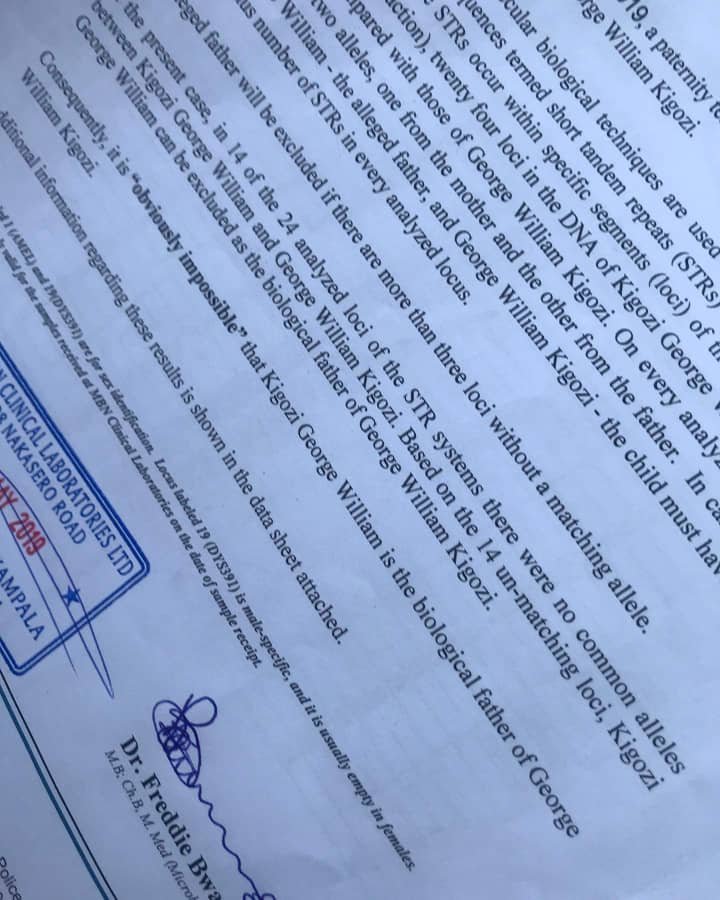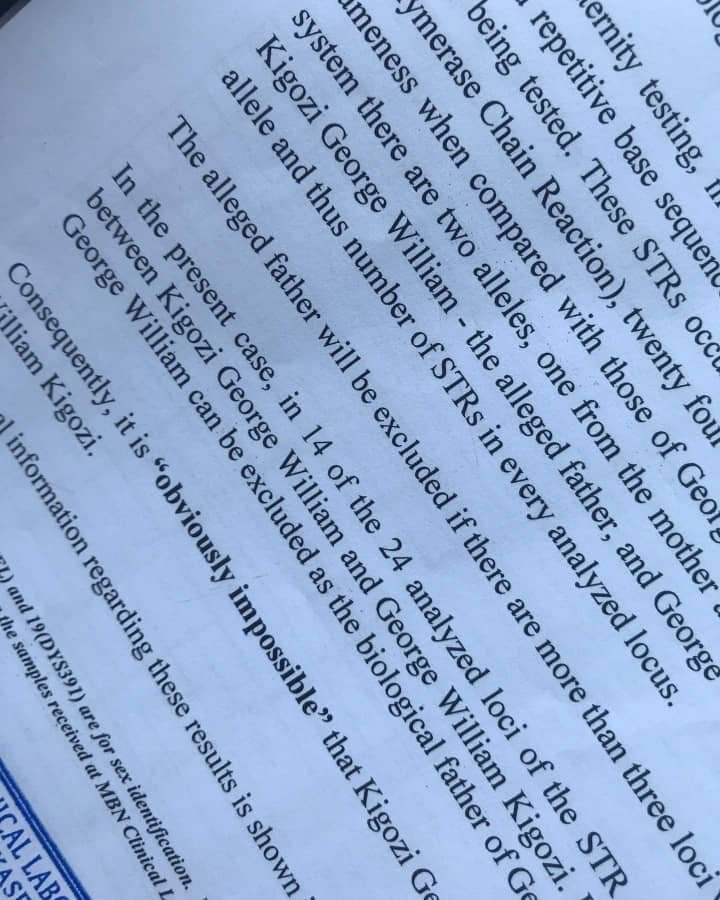 (Visited 1 time, 1 visit today)