'Second Chance' soap opera actress Lorena Rojas dead after a long battle with cancer.
Acheive your dreams with Stanbic Bank. Visit thier website todayMore here.
Mexican telenovela actress Lorena Rojas died Monday after a battle with cancer.
Rojas, 44, died at her home in Miami, surrounded by her boyfriend, family and friends, her talent management agency Latin WE said.
She had been fighting cancer since 2008. That year, she was diagnosed with breast cancer. In 2013, after the tumor metastasized to others parts of her body, she told Mexican state news Agency Notimex that "[she] was very aware that this disease… is a chronic disease."
Last year, she was told the tumor had spread to her liver.
Her last tweet was less than a week ago, on the day of her 44th birthday. "Thank you all for celebrating my birthday with me. Beautiful day," she wrote.
Rojas starred in more than a dozen soap operas, including "El Cuerpo del Deseo," "Alcanzar una estrella" and, most recently, "Rosario."
Last year, inspired by her adopted daughter Luciana, she worked as a singer-songwriter for a children's album, "Hijos del Sol."
Throughout the day Tuesday, Latin stars and fans took to Twitter to remember Rojas.
"As the first time I met you, full of light, that is how I'll remember you Lorena Rojas," tweeted Grammy Award-winning singer Ricardo Arjona.
Source: CNN
(Visited 1 time, 1 visit today)
London based Ugandan singer George Willdive visits heart patients at Waltham Cross Nursing Home in North London
Acheive your dreams with Stanbic Bank. Visit thier website todayMore here.
By Reporter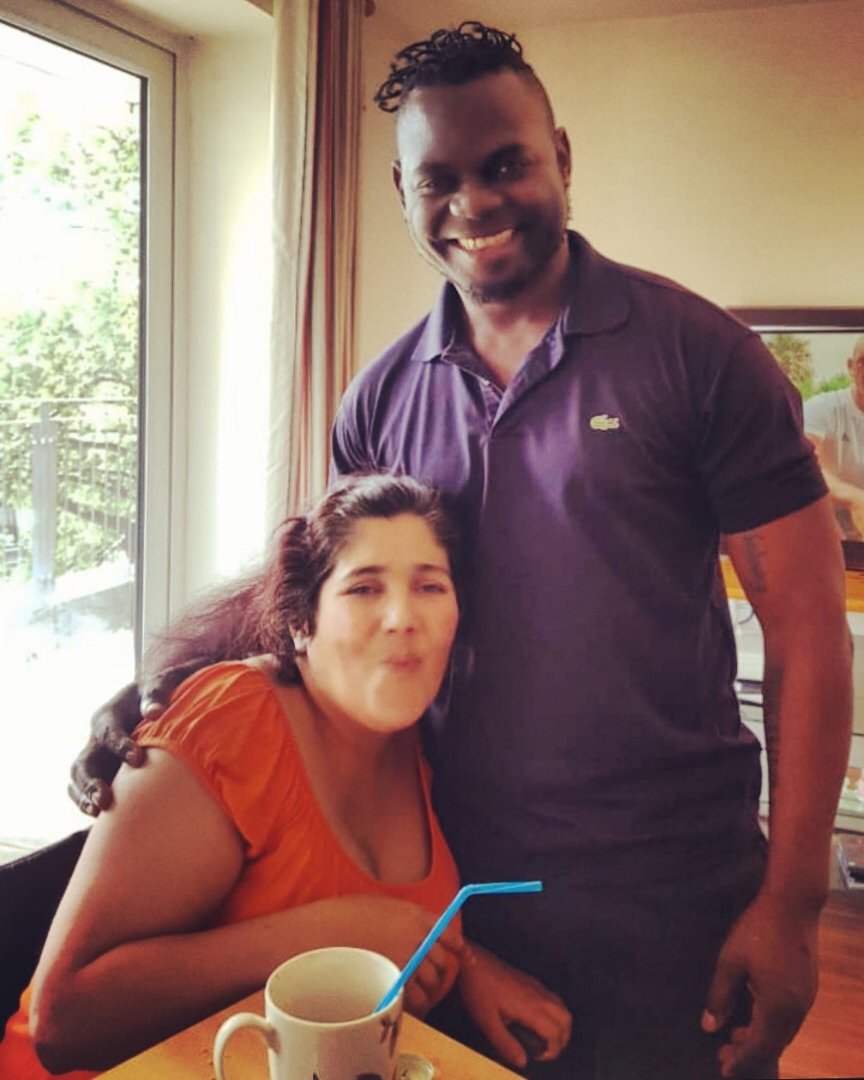 Luyi hit singer George Willdive, based in London U.K has today morning warmed the hearts of a patients at Waltham Cross Nursing Home with his courtesy visit.
Currently working in residing in London where the Nationwide Lockdown found him, singer George Willdive, real names Galiwango George, the founder of the music group North Pole Music decided to take off some time.
He went to his social media and shared a post that left many amazed with smiles.
"Today morning I took off some time to visit some patients and people I believe need more care and attention at Waltham cross Nursing home, North London. My heart was warmed by how happy they seemed even with just a simple visit and particularly this one. It is amazing how small things sometimes mean the world to others. Please take some time off to give another person a smile"- He captioned his post.
George has been been in the music industry for some good years now and recently his song "Luuyi" raised contraversy when Pastor Martin Sempa questioned its motif and how it might be inciting violence among Ugandans..
George Will Dive has done several songs, which include Nabuwalala, Mbalina Ft Dj Shiru and Rhoda K, Wansi w'omuti, Yo Body and the You me shuga, A woman's beauty and many others.
(Visited 1 time, 1 visit today)