Scientists grow human tooth using stem cells taken from urine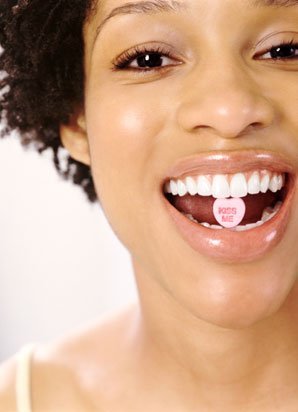 independent.co.uk
Team in China say their slightly unsavoury work could realise the 'final dream' of regenerating adult teeth to replace those lost through aging or decay
Scientists in China say they have successfully grown a human tooth using stem cells taken from urine.
Researchers say the technique could one day be used as a way to replace teeth lost through aging and poor dental hygiene, with the added bonus that urine is deemed a less controversial source of stem cells than human embryos.
The team at the Guangzhou Institute of Biomedicine and Health extracted cells contained in the urine which would normally be passed from the body, such as those from the lining of the body's waterworks, and managed to coax them into becoming stem cells.
They then used these to implant the teeth-like structures in mice, and said the resulting bundle of cells eventually contained "dental pulp, dentin, enamel space and enamel organ," researchers said.
The report, published in Cell Regeneration Journal, added that this could lead to further studies resulting in "the final dream of total regeneration of human teeth for clinical therapy".
However the project has received has attracted criticism, and not just because it has only a 30 per cent success rate in its current form.
Prof Chris Mason, a stem cell scientist at University College London, told the BBC urine was "probably one of the worst sources" of stem cells.
He said: "There are very few cells in the first place and the efficiency of turning them into stem cells is very low. You just wouldn't do it in this way."
He also said the risk of contamination was much higher than with other sources of cells, and that there was a long way to go before science overcame "the big challenge" of getting nerve and blood vessels to integrate in newly-formed permanent teeth.
(Visited 27 time, 1 visit today)
What makes a relationship work, according to men who know

Being married can be a tough gig at times, even when you're part of a family which has been divinely selected to rule over the United Kingdom in perpetuity and is worth roughly £65 billion.
So ahead of 'that wedding', we've collected some of the most helpful pieces of wisdom ever shared with Esquire when we've asked the simple question: what makes a relationship work?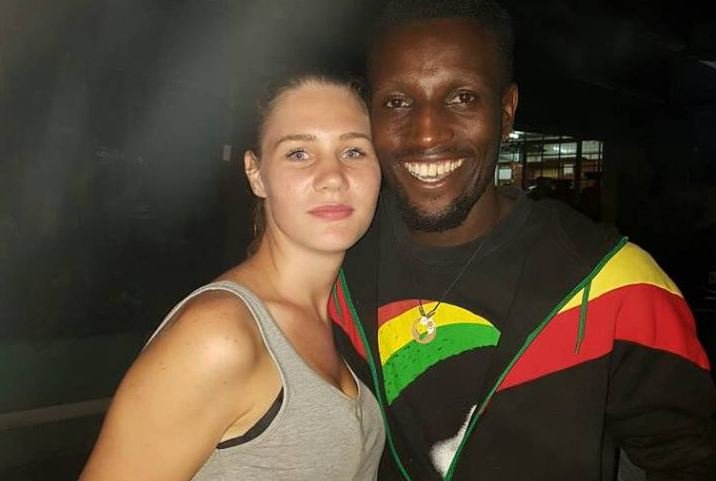 From Oscar winning actors to businessmen to designers, this is what they've had to say. Thank us later, Harry.
"It's about learning to give and take, learning to be interested, and interesting, learning to not just talk about yourself, listening to how their day has been, as well as your day. It's just keeping your feet on the ground. Do the washing up. Wipe the tops. I love that. It's so therapeutic."
"All marriages have ups and downs. If you fight through whatever the problem is and solve it then you'll end up staying together. If you'd rather be bitter and not communicate then you create chasms that can't be crossed."
– Samuel L Jackson
"The reason I think I'm in a happy relationship now is because I manage my expectations. I don't see my partner as a carer or someone who's meant to generate joy for me, but as an independent person that I share my life with. The problem is that we don't recognise the parameters of consumerism. I don't think we see how entrenched it has become in our mentality, that we look at all experience as something we can somehow devour or use."
– Russell Brand
"Honesty is important in a relationship. One time in the early days of us dating, Susanne made us a fish pie, and it was rank. So I told her. It still crops up now and again, 20 years later. But I had to tell her or she'd make it again, I'd still be eating it. That's the problem with people – they tip-toe around each other. She's had haircuts and I've gone: 'Why have you done that? What a horrible style'. And I want her to be honest with me."
– Karl Pilkington
Source: Esquire
(Visited 27 time, 1 visit today)
Infinix Hot 6 Pro officially launched in Uganda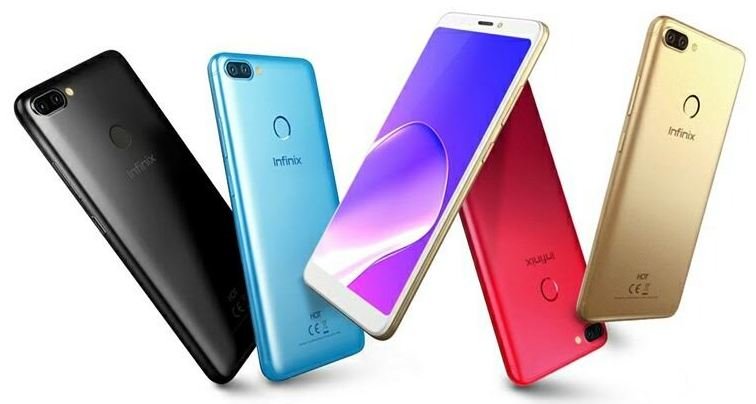 By Our Reporter 
Infinix Mobile has officially launched the Hot 6 Pro on the Ugandan Market. The Hot 6 Pro comes with a pile of new features and is designed with a dual camera setting on the rear, an 18:9 Infinity display and also comes at the best price you can ever find.
The Infinix Hot 6 Pro is the successor to last year's Infinix Hot 5 and Hot 5 Lite, announced in August 2017. Unlike the Hot 5 series which lacked a pro version, Infinix has included a Pro version in the Hot 6 series.
The Hot 6 Pro comes with the 13MP +2MP dual rear camera plus a 5MP selfie camera, a 6 Inch bezel-less display and houses a Snapdragon 425 chip. It also packs 2GB of RAM, 16GB storage space and a massive 4000mAh battery capacity.
This is the second Infinix model after the Infinix S3 with Qualcomm Snapdragon chip in the company's bid to treat customers with a faster experience.
The Hot 6 has a Plastic unibody plus a rear fingerprint scanner for quick access to the phone. It is 7.8mm thick and weighs 145g, slim and light enough to be carried around without any inconvenience.
It also comes with a 6.0" HD+ Infinity display for a clear viewing experience, a 4000mAh Li-Ion battery that comes with fast charging technology (Quick Charge 2.0) taking less than 1 hours to charge it from 0% to 100% and a standby time of 2 days.
The Hot 6 Pro comes with the Snapdragon 425 chip from Qualcomm with Quad-core processor and 64-bit CPU architecture. The 4-cores of processor here reaches a standard speed of 1.4GHz with 28nm process technology for a smooth ride.
Its memory is 2GB RAM + 16GB ROM (Expandable up to 32GB) and runs on the latest Android 8.1 Oreo Operating system.
The Hot 6 Pro has a 13MP rear shooter with a 2MP companion to help in autofocus and portrait modes.
Surprisingly, they will both perform like a typical 13MP shooter with f/2.0 aperture and a 5MP for selfies.
The Hot 6 Pro supports faster 4G LTE networks and is now available in Sandstone Black, Magic Gold and Bordeaux Red for only UGX539,000/= at any Infinix Branded store near you.
(Visited 27 time, 1 visit today)
How long should sex last? Study reveals the average duration of a sex session

You'd be forgiven for thinking that we humans do nothing but talk about sex.
But even when us amorous apes actually stop doing the jaw-jaw and get down to business, there's still one question haunting our horny brains: just how long should sex last?
If you're Sting or Puff Daddy, you'd probably say sex should go on for at least the length of a bank holiday weekend.
Whilst if you're an inexperienced spotty teenager, you'll probably be delighted if the time taken to complete a dirty deed matches the duration of an average Ariana Grande tune.
Now science has weighed in (again) to tell the world exactly how much time they should be spending in the act of physical love: 5.4 minutes.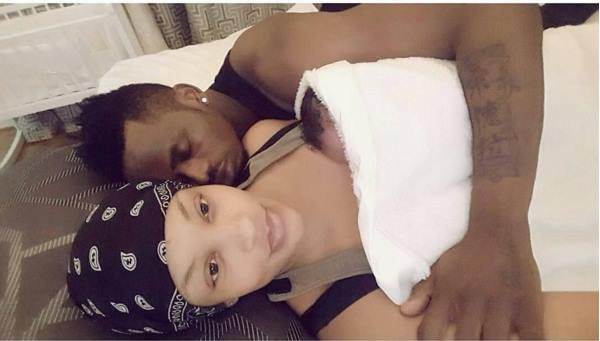 "If you're a non-scientist, you might have once asked yourself, propped against the bedhead after disappointingly quick intercourse, how long does sex 'normally' last?" Dr Brendan Zietsch from the University of Queensland wrote in The Conversation.
"A scientist, though, would phrase the same question in an almost comically obscure way: What is the mean intravaginal ejaculation latency time?
"I know there's a lot more to sex than putting the penis into the vagina and ejaculating, but the rest is not always easy to define (kissing? rubbing? grinding?).
"To keep things simple and specific, we'll just focus on the time to ejaculation."
Dr Brendan Zietsch recounted a study in which 500 couples were armed with a stopwatch and asked to press the button (of the clock) when the unspeakable act begun and then tap it again when the man experiences his magical moment.
"That is as practically awkward as it sounds: participants pressed 'start' at penile penetration and 'stop' at ejaculation," he added.
"You may note this could affect the mood somewhat, and might perhaps not exactly reflect the natural flow of things.
"But science is rarely perfect, and this is the best we've got."
This study found that sexy time lasts anywhere between 33 seconds and 44 minutes, with the median time coming in at 5.4 minutes.
Interestingly, the research also explores "conventional wisdom regarding penile sensitivity and its relationship to staying power in the sack".
Older men weren't able to last longer than young ones, while wearing a condom or being circumcised didn't boost chaps' performance either.
"Another surprising finding was that the older the couple, the shorter the sex, contrary to the prevailing wisdom (probably peddled by older men)," Zietsch continued.
Obese men last longer in bed
A study by researchers at Erciyes University in Turkey have found one surprising 'plus' to being severely overweight – and it's your sex life which reaps the benefits.
Titled "Insight on pathogenesis of lifelong premature ejaculation: inverse relationship between lifelong premature ejaculation and obesity," the study's findings seem to point at a correlation between being overweight and stamina.
According to the study, the larger men with more stomach fat and a higher BMI could last for an average of 7.3 minutes in bed.
Source: Mirror UK
(Visited 27 time, 1 visit today)