Sauti Sol leaves revelers yearning for more at Blankets & Wine

By Our Reporter
It was all pomp and glamour on Sunday at Lugogo Cricket Oval as the 19th edition of Blankets & Wine went underway. Above, the sun shone brightly, just a perfect weather for the picnic-styled musical event. Gates were flung open as early as 1pm and by 3pm, the expansive lawn at Lugogo Cricket Oval was teeming with hordes of Kampala party animals, draped in fashionable outfits; it felt like a fashion extravaganza.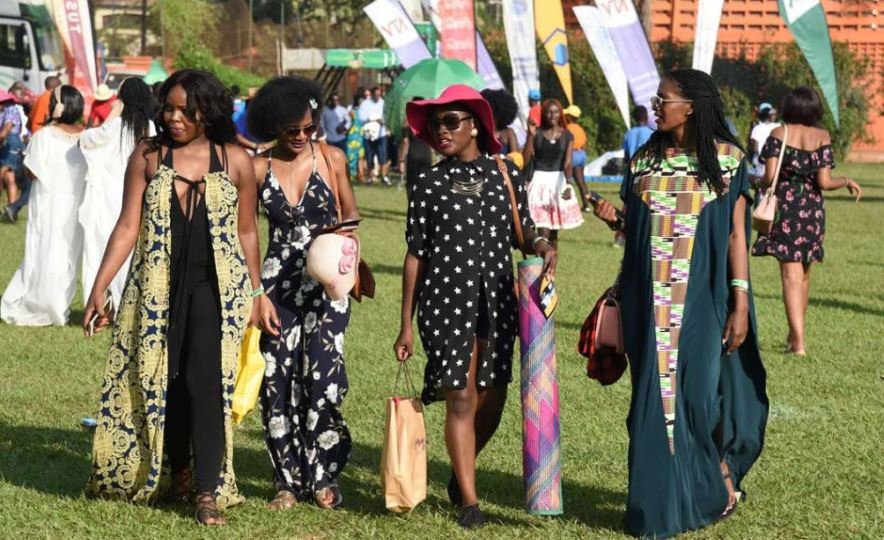 The music blared as more revelers trickled in. Deedan Muyiira, who's the resident emcee at Blankets & Wine, stepped on stage and, poof, the curtain was literally cut. Musical performances ensued thereafter; they ranged from Aka Dope Band (who are getting better by day), Izaya The Composer, Bero, Mwiza, Eli Nihloxica, the famed duo of Benon & Vamposs, and, of course, the headlining act, Sauti Sol. Revelers, especially women, hanged onto every song they pelted. From Sura Yako, Nerea, Unconditionally Bae to Melanin, Sauti Sol literally stole the show. On the decks were DJ Chapat and DJ Bank Robber who kept revelers on their feet.
Before darkness inked the sky, earlier on, corporate brands, as is always the norm, had showcased creativity in their hospitality tents. The Tusker Malt hospitality lounge left people 'green' with envy. They had a spacious sitting lounge with puffy green cushions that offered unmatched relaxation and tranquility. Guests in the Tusker Malt tent, which stood out beautifully, made merry with frosty drinks in hand. Still in the tents, the Uganda Waragi pop up beach was such a spectacle with white sand, umbrellas and, of course, cocktails.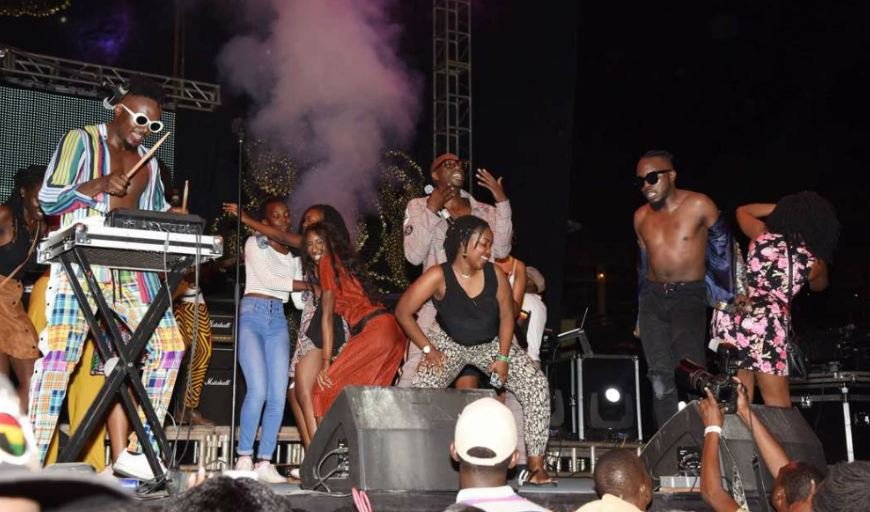 Silk Events did a brisk job. There wasn't any sound glitches as the event carried on. As it has been the norm, drinks were in plenty. Some folks opted to carry their favourite drinks that ranged from wines, whiskey and whatnot. Thereafter, instead of drinking and driving, Ubers were a call away.
Grace Namutebi, the brand manager Tusker Malt Lager, mentioned that their participation in Blankets and Wine brings them closer to their consumers. "Once in a while, we would like to interact, party with our customers and also give them a memorable experience hence the partnership with Blankets & Wine which gives us the opportunity to do this," She said.
And as night fell in, with a cold breeze blowing through, revelers on their feet, dancing and drinking, it was evident that they had ended the year in style.
(Visited 404 time, 1 visit today)
Audio: Chozen Blood Drops new Song, Tomanyiira, Listen to it Here

By Staff Writer 
After successfully making Ndowozayo featuring Gravity Omutujju a mega hit, TNS's Chozen Blood has added another song Tomanyiira which is anticipated to be a sale out to his ever growing hit collection
Chozen combined services of two great producers Baur and Artin Pro a thing that gave the song a unique and powerful sound. Listen to it here
(Visited 404 time, 1 visit today)
PHOTO: Singer Zanie Brown Breaks Hearts as she Finally Shows Off Husband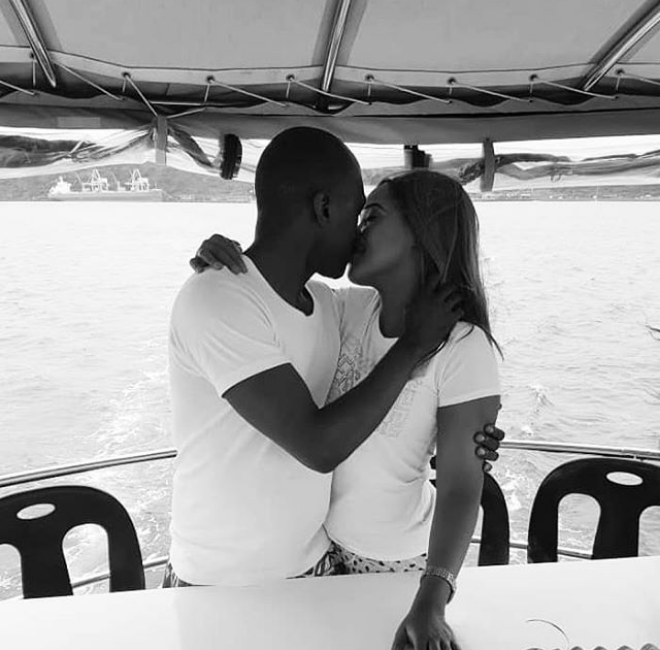 By Staff Writer
If you had a crush of singer Zanie Brown, this seems like the perfect time to let go.
On Sunday, Zanie finally showed off her husband leaving a trail of broken hearted suitors.
"Happy father's day my handsome, thank you for being a good Dad we love you," Zanie captioned a photo on her Instagram in which the two were kissing.
This is the first time her lover who doubles as a Pilot and Businessman has made it to the public domain.
The "Mugulu" hit maker had hitherto kept her love life extremely private that at some point her fans thought she was just another hustling single mum.
Undeniably, there have been a horde of men dreaming to have a piece of the singer, even though it all seems done and dusted now.
The development comes at a time when Zanie is continuing to enjoy massive airplay of her latest song "Mugulu" which is spreading like wildfire both on Urban and local avenues.
Mugulu was released a few months ago to the much thrill of her fans.
(Visited 404 time, 1 visit today)
Red carpet host Kabs Haloha endorses brand new artiste.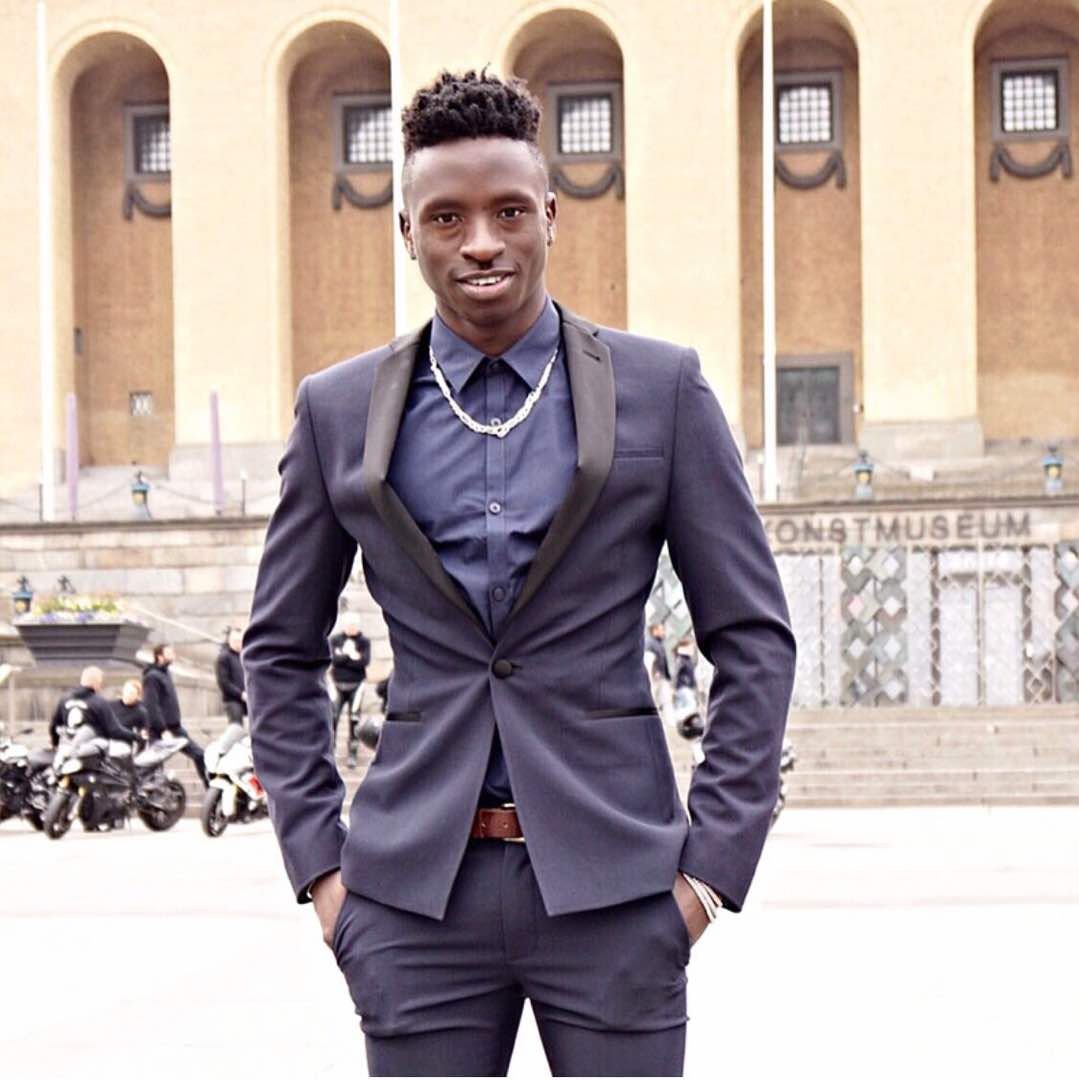 Re-known media personality and brand manager Kabs Haloha of Haloha Brand Architects has endorsed one of the freshest talents on soil. Rick Manrick a hip hop Luga flow artists known for his latest hits dubbed Wakanda and Nakki is now under Kabs Haloha architects.
According to Facebook post Kabs Haloha stated that this artiste is the most promising and that you should watch the space . We don't know if the artiste is going to be signed to the Architects management or not.
(Visited 404 time, 1 visit today)