Sauti Sol accuse government of stealing their idea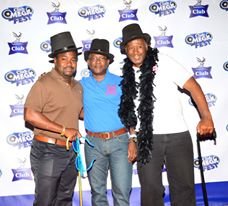 Sauti Sol band member, Bien Aime Baraza, has accused the government of stealing the group's idea and implementing it a year later with Jamaican artistes Richie Spice, Luciana and Etana.
Dubbed Studio Mashinani, Mr Baraza said the idea was presented to President Uhuru Kenyatta who instructed them to give the proposal to the then Youth Fund chairman Bruce Odhiambo.
"It was an extensive project involving music studios, community radio, ICT centers and libraries with the spirit of community service," Mr Baraza wrote on Instagram.
The music group members then teamed up with producer Cedric Kadenyi and youth representative Raphael Obonyo.
"We teamed up with Raphael Obonyo @raph_obonyo Cedric Kadenyi tighten the whole proposal with budgets and standard operating systems for the project. The Proposal was sent to the relevant parties," wrote Baraza.
The project was launched on Friday by Ministry of Information and Technology CS Joe Mucheru at KBC Komarock Studios off Kangundo Road in Machakos County.
Sauti Sol was not present during the launch despite other local artistes, among them Nameless, Nazizi and H_Art the Band, being present.
Source: Nairobinews.nation.co.ke
(Visited 382 time, 1 visit today)
Cardi B agrees on 10M USD deal to halt divorce with Offset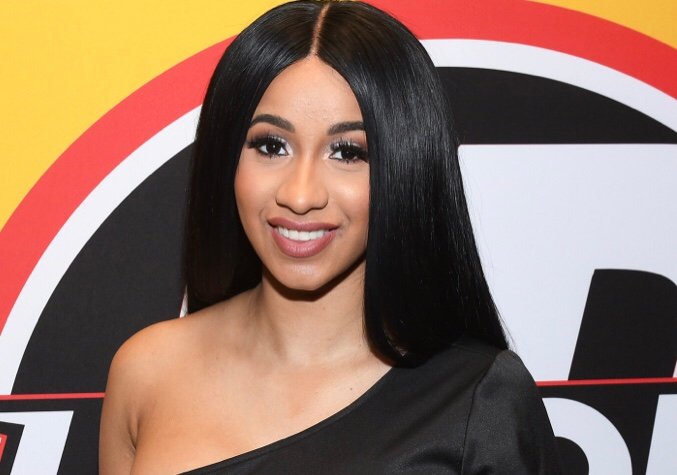 Cardi B may have settled her marital issues with Offset for a $10 million agreement. Rumor has it that the Bronx femcee has agreed to get back together with her estranged husband after he offered her a deal which is too good to be turned down.
One of Cardi's says that the 26-year-old star wanted to take Offset back, but she needed to make sure he would never cheat on her again. "Offset got Cardi out here looking bad. He's not only cheating, but being real reckless," the so-called friend explains.
Cardi reportedly agreed on the deal and wanted to put the "cheat penalty" in writing. The insider says that Cardi and Offset are no longer "separated" and are now "working on" their marriage again, adding, "It's not like everything is back to normal. But that's [Cardi's] love, and her babys father, and her husband. She's taking him back."
(Visited 382 time, 1 visit today)
Vinka's Chips na ketchup to be remixed with Nigerian star, Ketchup

It is arguably one of the songs that really fronted musician Vinka as one of the artists to look out for, this year.
'Chips na Katchup' was received well by music lovers as soon as it hit the airwaves, making it one of the biggest hits immediately. Vinka then became an artist to look out for.
Well it looks like we are about to dance to the same hit afresh as Nigerian artist, Ketchup jumps onto the remix to give it a more dancehall sound. Ketchup has been at Route Entertainment studios in Bbunga recording a remix to the song, produced by Eli Arkhis and Yese Oman, and we cannot wait for the magic that is about to happen!
Ketchup is popularly known for his jam,"Pam Pam" among others.
(Visited 382 time, 1 visit today)
Weasel opens up on how Radio's death affected him

Losing a loved one is one of the hardest things to recover from, and it takes time to finally come to grips with such brutal reality. At the beginning of the year, the country lost one of the most talented artists in Mowzey Radio ,one half of singing dynamic duo Radio and weasel, who passed on from injuries incurred during a bar brawl.
Weasel has moved on regardless, recording music as one man band and doing some collabos with fellow artists like King Saha, though he still has not been completely the same person since his music partner and 'brother' passed.
He recently intimated to Adelle on Kiss fm Kenya that it was really hard losing Radio. He stopped hanging out in clubs for a while because he could not bare listening to the music they had made together since it brought back very many memories that hurt him.
He also regrets ignoring some of his fallen friend's phone calls, and leaving him without communicating his whereabouts which has taught him to treasure friendship even more. Weasel also says that Radio's death helped unite artists in Uganda.
Weasel who is currently in Kenya recording a new season of Coke studio plans to do a special tribute to Radio on the show.
Weasel added that Radio's death unified Ugandan artistes who had been beefing.
"When Radio was alive, artistes were fighting each other. But when he died, they all tried to come together and they no longer fight because most of them realised the importance of being united. That was a positive thing that happened," he said.
One highlight that puts a smile on his face when he remembers Radio is when they received their first payment of USh1 million after their first hit song, 'Nakudata'.
Weasel also revealed that he will pay a tribute to Radio with other singers on Coke Studio 2019.
"It is my second time to be on Coke Studio. This time teaming up with other artistes and paying tribute to the fallen soldiers like Radio and other stars," he said.
He is also working on a new album that has 15 songs, as well as Radio's album, which he left unfinished.
(Visited 382 time, 1 visit today)