Samsung Galaxy S4 update allows users to move apps to memory card, brings new fixes

It looks like Samsung has listened to feedback from customers and tech reviewers, and is finally offering a solution to the low internal storage issue that plagues the Galaxy S4, its flagship smartphone.
According to a report by Samsung focused website, SamMobile, the Korean smartphone giant has started rolling out a new software update to Galaxy S4 users in Germany that brings new improvements and fixes to the phone. The most notable feature that the update brings is the ability to move apps to the phone's microSD card. This will allow users to utilise the phone's external storage not just for storing multimedia content but for also installing apps. Previously, there was a lot of outrage over the phone's limited internal storage as the 16GB variant of the phone offered only 8.82GB to the user. While Samsung had said that it was not really an issue as the phone came with a microSD card slot, it was not possible to install or move apps to the card. Samsung had later accepted that it was indeed a problem and that the company was working on a solution. It's now being reported that the new update also increases the available internal storage space to 9.23GB.
The update, which is currently available for Galaxy S4 phones powered by the Qualcomm Snapdragon processor, also brings a new camera firmware. The phone can now record HDR video as well. It also fixes a smearing issue which led to users seeing a purple effect while scrolling a list on the phone. The update brings a toggle for Smart Pause, a semi-transparent status bar on the home screen, new icons in the Settings menu, secure boot status in the About phone menu option and a new option to increase legibility in the Display settings menu.
The update, which is a 365.6MB download, can be installed over the air or via Samsung's KIES desktop software. The report cites insider sources to inform that the update will also roll out to Exynos powered Galaxy S4 in the near future.
NDTV.com
(Visited 53 time, 1 visit today)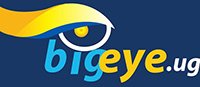 UBA wins Social Banking award for LEO Chat banking

By Our Reporter
UBA Uganda has received recognition for its ground breaking Innovation -LEO Chat banking. This was during the annual Digital Impact Awards Africa (DIAA) which were held at Kampala Serena Hotel recently.
The 2018 Digital Impact Awards (DIAA) themed "Include Everyone" recognized and rewarded individuals and organizations that continue to spearhead the use of digital tools to enhance financial and digital inclusion while leading to economic transformation, across Africa.
UBA Uganda flourished in the social banking category, where the bank was recognized for the innovation of the first banking chat bot in Uganda and the World. UBA's chat bot LEO impressed the judges, for bringing banking services to the apps where consumers didn't have these services.
"This award is for the teams that have worked so hard to bring LEO to life. We are grateful to the customers that voted for UBA. In line with our 'Customer First' philosophy, we shall continue using technology to innovate products and services that empower customers and make banking more convenient." said Johnson Agoreyo, CEO UBA Uganda.
LEO enables customers perform ordinary banking transactions such as account opening, funds transfer and airtime purchase while providing access to customer service on social media sites such as Facebook and Whatsapp.
Congratulating UBA Uganda on the award, Emeke E. Iweriebor, CEO UBA East and Southern Africa said, "Technology has remained central to United Bank for Africa's business strategy, as we continue to enhance our product offering beyond brick and mortar locations, deploying lifestyle banking technology, to serve our customers. This accolade, is therefore a testament of our pledge for excellence in line with our vision, to be the undisputed, leading and dominant financial services institution in Africa".
With the increased demand of convenience by customers and the growth in the use of social media, LEO is a necessary and welcome innovation.
(Visited 53 time, 1 visit today)
Huawei introduces the Global ICT Skills competition to Uganda

Huawei, a leading global Information and Communications Technology solutions provider has registered 800 plus I.T students from Universities all over Uganda to take part in the global Huawei ICT competition. This is the first round of registration that happened between 17th and 18th September 2018 at Makerere, Kyambogo, Muni, MUST, Lira, Gulu and Busitema University respectively.
With the theme "Connection • Glory • Future", the Huawei 2018-2019 Global ICT competition aims to provide a platform for global ICT talents to compete and communicate, promote high-quality ICT talent development, and drive the growth of a robust and sustainable ICT talent ecosystem.
The registered students are expected to access learning material in the various courses and certification portfolio provided by Huawei free of charge such as Routing and Switch, Data Centres, Cloud computing, Network and transmission among others. They shall also access simulation tools, online mock tests and written examinations for the top 100, of which three will be selected to represent Uganda in the regional finals in South Africa in December 2018 and in the global final in China in April 2019.
Mr. Liujiawei, the Managing Director of Huawei Uganda noted that through this competition, the students will be able to connect to industry learning technologies to prepare for their careers early enough, acess to various learning tools and resources from Huawei and also the Ugandan students would be able to compete with other various other countries in Africa and the world if they manage to pass the preliminary stages.
"This is not only a competition, but also a platform for Ugandan I.T students to obtain professional acknowledgment from the ICT industry through the Huawei Certification. When the students pass their examination in the competition, they shall also receive Huawei Certification. They shall also receive other awards from Huawei such as Mate Book device, mobile phones, trophies, job and internship offers. Our target is that we over 1000 Ugandan students register to participate in this competition this year," he added.
Speaking at the Roadshow at Makerere University on 17th September, Kidega Moses, a 4th year student of Software engineering and the President of ICT at Makerere University commended Huawei for the great free opportunity given to the students to learn and to compete favorably with other students around the globe.
He adds that "we are very excited about this as students. Huawei has done something that has never happened before at Makerere University and thought outside the box to reach out to the young innovators who have the solutions and ideas for this world".
The previous edition of Huawei Global ICT Competition in 2016 to 2017, attracted 40,000 applicants from 800 universities in 32 countries globally while the 2018 to 2019 version is expected to attract 50,000 contestants in 50 countries during the preliminary stage.
(Visited 53 time, 1 visit today)
Infinix Note 5 officially unveiled in Uganda

By Our Reporter
Infinix Mobility has today officially unveiled their latest flagship, the Infinix Note 5, in Uganda at a media event held at Hotel Triangle. This follows a global launch held in Dubai on Sunday.
Speaking at the unveiling ceremony,  Yang Ralap, the Brand Marketing manager Infinix Uganda said, "As a brand we are committed to bringing cutting-edge technology and stylish designed mobile devices to young generations at an affordable cost."
Powered by Google's Android One OS, the Note 5 brings secure and smart AI-powered innovations – like the Google Assistant and Google Lens – to everyone, living up to its tagline "Beyond Intelligent".
It features a 12MP rear camera and a 16MP low-light front camera, which allows selfie lovers to take high-quality selfies even in low light, and has an inbuilt long-lasting 4500mAh battery with a 3A Fast Charge that will keep users fully functional throughout the day.
It also boasts of a big display, which provides users with superb viewing and entertainment experience with an Infinity 6.0'' FHD screen and a 18:9 screen ratio.
The Infinix Note 5 is retailing at Ugx 769,000, and is available in Red, Blue, and Black color variants.
(Visited 53 time, 1 visit today)