Rwenzori Mineral Water contributes Ugx 150 million to MTN Kampala Marathon
Coca-Cola Beverages Africa Uganda will once again participate in the annual MTN Kampala Marathon through its brand, Rwenzori Mineral Water.
Coca-Cola Beverages Africa confirmed participation with a cheque handover of Ushs 150 Million at the Rwenzori Water Bottling Plant premises in Namanve Industrial Area this morning.
Handing over the Company`s contribution to positive social change within communities in Uganda, Coca-Cola Beverages Africa Directors said the company was committed to improving Uganda through its regular business operations and partnering with causes like the MTN Marathon.
"It is a pleasure to be here today as we once again handover our sponsorship package to the MTN Marathon. Our relationship with MTN and this prestigious marathon dates back many years. This is mainly because of the value that we attach to this marathon and to the thousands of Ugandans who have benefited from the different causes over the years," said CCBA Commercial Director Patrick Oyuru.
CCBA Public Affairs and Communications Director Simon Kaheru said Rwenzori Water was an appropriate flagship brand for the MTN Marathon because of its refreshing qualities, and its acceptance across the country regardless of faith or culture.
"Our heritage in Uganda is not just pegged to being a symbol of refreshing hydration; it also includes decades of humanitarian causes either initiated or sponsored by us. It is therefore natural for Rwenzori Water to be part of the MTN Marathon – which brings together people from different nationalities, with different beliefs and speaking different languages, all for one common goal – to give back and improve the lives of those in less privileged communities."
Kaheru advised the runners to ensure that during and after the MTN Marathon they discard the plastic bottles carefully to enable recycling at the Plastic Recycling Industries, another subsidiary of the Coca Cola Beverages Africa Group.
"The PRI is one way we give back to the Community by removing used plastics from the environment, therefore limiting environmental hazards; but on top of that we recycle these plastics and export plastic flakes, thus bringing in foreign exchange through exports, and also provide a raw material for increased local manufacturing – which creates employment," he said.
CCBA will deploy plastic collection points along the MTN Marathon route in order to limit the wrongful disposal of used plastic water bottles by the thousands of people who will be participating.
Kaheru said that the PRI collects and recycles more plastics than the quantity put onto the market by Coca Cola Beverages Africa, including Rwenzori Bottling products.
"If all Ugandans join hands in limiting environmental damage by collecting plastics for recycling then we will have an even bigger positive impact in Uganda. The MTN Marathon is giving us another opportunity to demonstrate this, even as we run together for other causes," he added.
This year, Coca-Cola`s contribution will go towards improving maternal health through providing better facilities in Kiswa and Komamboga health centres.
Oyuru said Coca-Cola Beverages Africa Uganda was proud of creating impactful partnerships which ultimately benefit the entire country, and pledged continued support for the MTN Marathon.
MTN's Chief Marketing Officer Olivier Prentout welcomed CCBA's sponsorship of the MTN Kampala Marathon. ""We are delighted that our partners are keeping their promises and embracing our vision. As always, all proceeds from the Marathon will go to charity and we are proud that our partners show confidence in our ability to ensure that the runners support the charity of their choice. We welcome the Coca Cola Beverages Africa contribution through Rwenzori Water. We are proud to enjoy such a strong partnership with Rwenzori Mineral Water. To rally behind initiatives to cause a better standard of life for our customers and Ugandans at large is what true corporate social responsibility is."
Adding, "The marathon this year will have runners choose whether to run for improving maternal health or to prevent exposure of our school children to cancer causing agents present in asbestos roofing materials in over 20 Kampala school. We pledge a flawless event to enable you represent your cause."
Senior Manager Corporate Affairs, Justina Ntabgoba said, "Hydration is critical during the marathon and as a daily health regimen. Rwenzori Mineral Water's timely sponsorship of the MTN Kampala Marathon will ensure that more than 20,000 runners are adequately refreshed as they run to represent their cause this year. We look forward to your participation at the marathon this November 19th."
(Visited 81 time, 1 visit today)
MTN excites youth with launch of MTN Pulse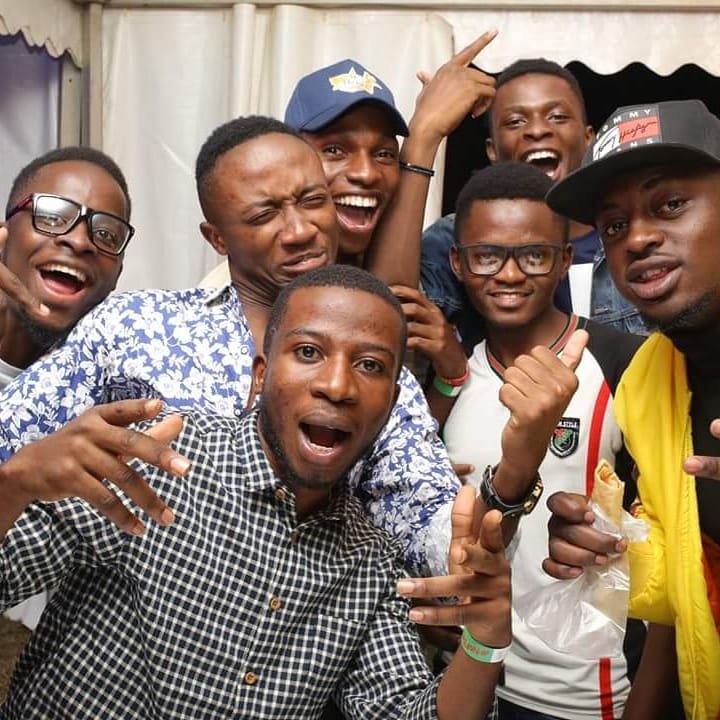 SUMMARY:
Customers to sign up to enjoy exciting weekend bundles with preferential rates, free online gaming days, music and video streaming.
MTN launched the Pulse Movement following weeks of the #NoFear campaign
MTN hosted the youth at a launch party in Kampala dubbed #NoFear.
Thursday, 15th January 2017
MTN Uganda has today made its pitch to the young, tech-savvy growing population through a new proposition, MTN Pulse. Uganda's population demographics indicate that Uganda has one of the youngest populations in the world. According to the Uganda Bureau of Statistics (UBOS) at least 77% of Uganda's population is under 30 years. For MTN Uganda, this presents an opportunity to meet the growing demands of the young, energetic and technology driven people.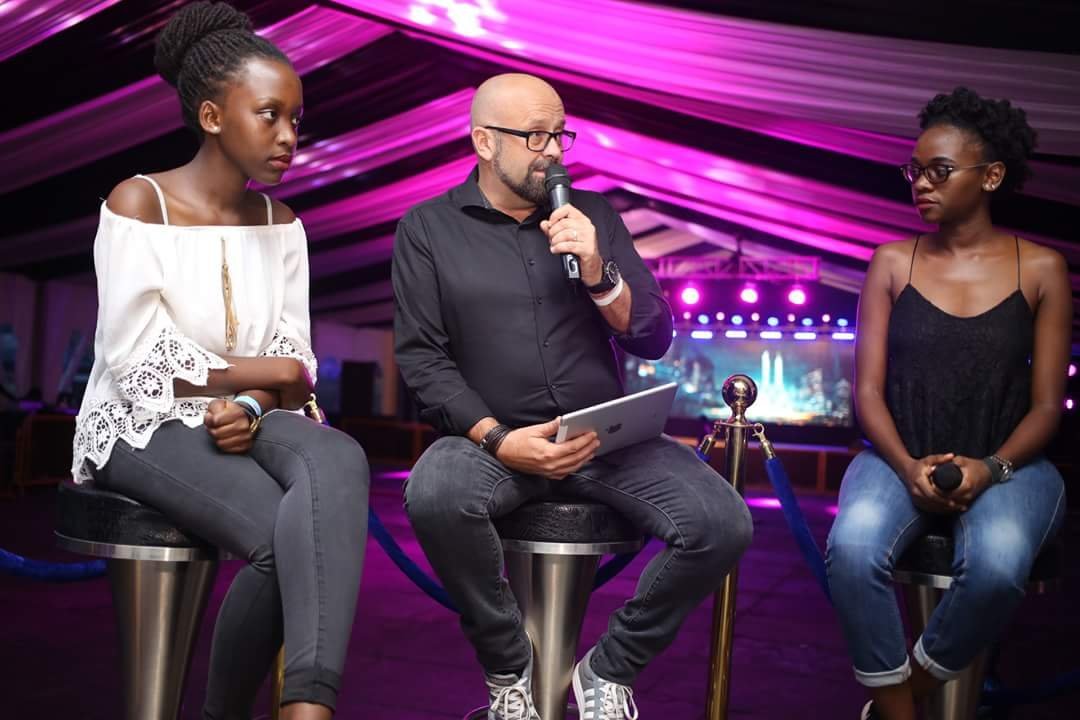 "The MTN Uganda brand is 20 years old in Uganda today. That is as old as most of the young population in the country. We have decided through MTN Pulse to customize products and solutions that are appealing to them and that they can identify with," said Wim Vanhelleputte, Chief Executive Officer MTN Uganda.
MTN Pulse was launched at the #NOFEAR party at Legends Rugby Grounds in Kampala.
Wim noted that MTN Uganda took the time to gather insights into the youth market and noticed that brand needed to identify further with them. The future in the country in terms of technology will be driven by data. MTN Pulse is all about how affordable data that will enable the young Ugandan's to express themselves.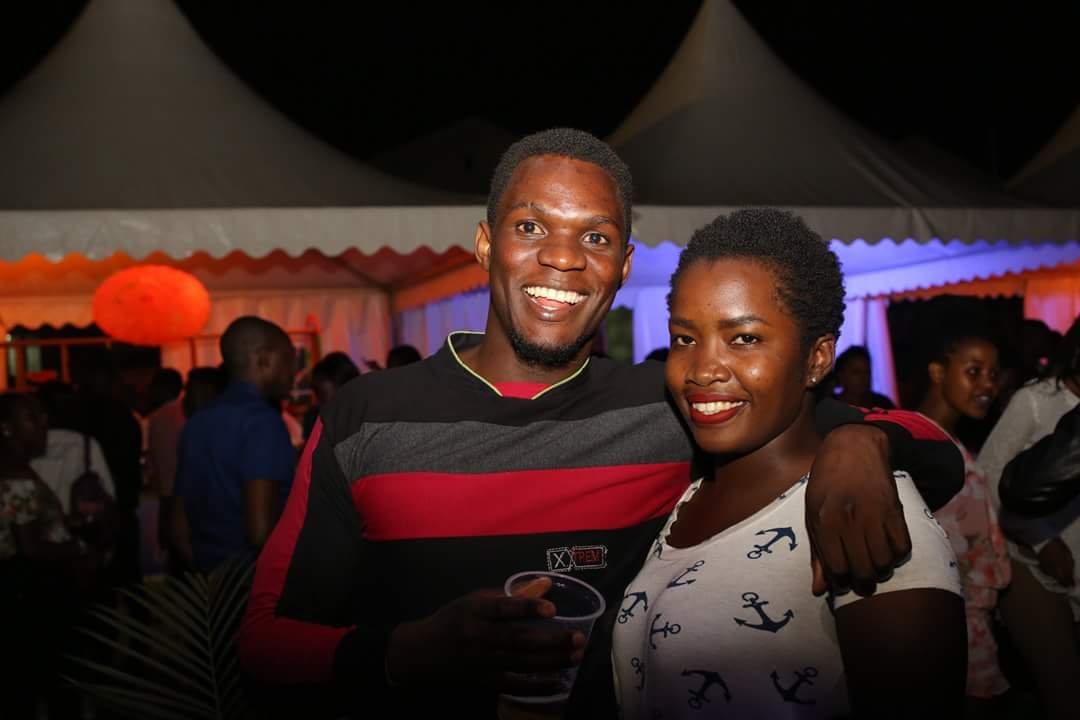 "Young people want to be creative. They want to communicate. The Fear Of Missing Out – FOMO can be real. MTN Pulse will be able to allow them do gaming, listen to music, create sharable video content, get the latest updates to parties and offer data bundles that suit all their plans," Wim added.
To join the MTN Pulse movement and become a "Pulser," customers can dial *157#.
"For the first time ever, we are introducing a weekend bundle that can only be accessed through our Pulsers community code *157# and the MTN Pulse website on pulse.mtn.co.ug. We understand that the weekend is filled with activities that must be shared. Those moments can now be shared with an affordable youth friendly weekend bundle," said Olivier Prentout, the Chief Marketing Officer, MTN Uganda.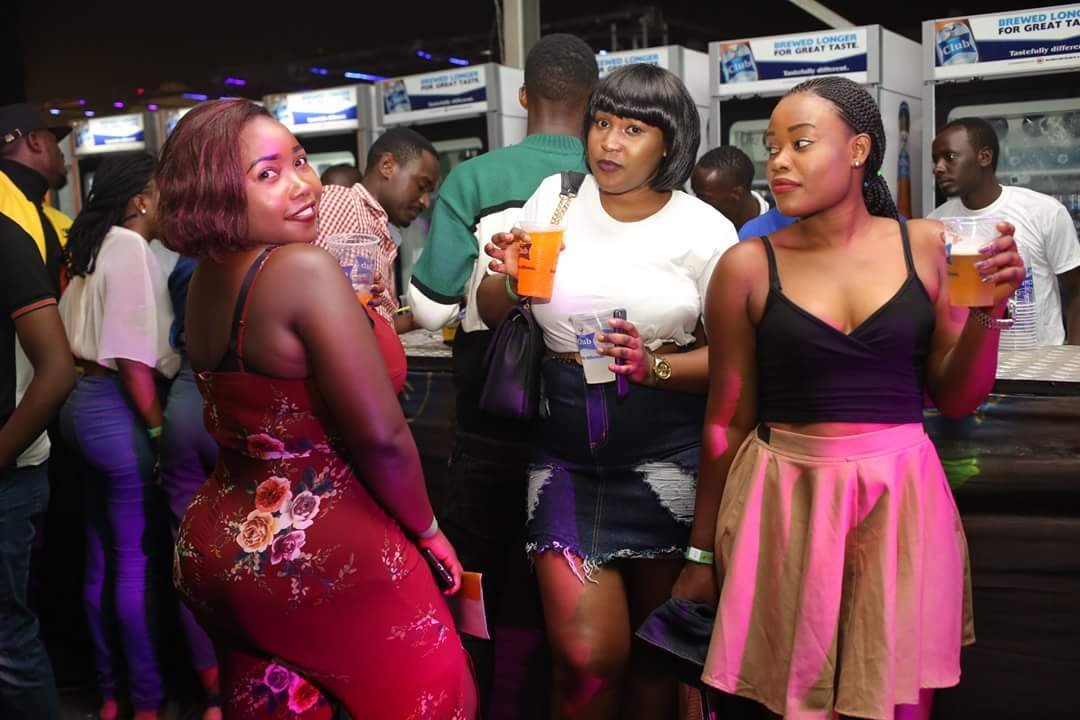 Prentout also revealed that "Pulsers" will have access to free gaming days on Game+, music streaming and downloads on Deezer, watch and create short video content on MTN Shortz.
The launch of MTN Pulse marked the conclusion of a month-long teaser campaign called #NoFear. During the campaign, MTN had several of its billboards in Kampala 'defaced' and sprayed with the words #NoFear in what was viewed as a bold, fearless act of expression, which are desirable traits sought in the Pulsers' movement.
"The young people like living life on the edge, looking for opportunities to grow and associating with success. With MTN Pulse, we offer them a dynamic gateway to express themselves and interact freely. We would like them to use the movement to seize the opportunities with #NoFear," Prentout said.
ENDS
(Visited 81 time, 1 visit today)
Burson-Marsteller Africa appoints new Senior Counsel
Burson-Marsteller Africa, a leading strategic communications and public relations firm, has strengthened its financial and investor relations offering by engaging Nicholas Williams as a senior counsel. Williams brings more than 20 years of experience in investor relations both in the UK and South Africa, with particular expertise in capital markets.
Robyn de Villiers, Chair and Chief Executive of Burson-Marsteller Africa, said: "I am delighted that Nicholas has come on board as a member of our extended team. He brings a wealth of experience for companies looking to have the highest standing with their shareholders and other financial stakeholders. He will add important expertise in delivering integrated communications solutions for our clients across Africa."
Williams has advised leading JSE Top 40 and mid-cap public companies in South Africa as well as internationally in all areas of capital markets PR. He was notably active in the communications of capital transactions including initial public offerings (IPO), fundraisings, mergers and acquisitions (M&A) and black empowerment. He advised on the largest ever IPO in South Africa as well as on many significant stock exchange introductions and M&A.
Before his tenure as Managing Partner at Instinctif Partners Africa (previously known as College Hill), a strategic corporate communications firm, which he established, Williams worked with Barclays Bank globally, including as head of private banking in sub-Saharan Africa and in corporate banking in Botswana. His background in finance has stood him in good stead to interact with companies in their boardrooms as well as with institutions, investment banks, sell-side analysts, financial journalists and other stakeholders who influence the reputation of business in the financial markets.
Williams will work with Burson-Marsteller partners in South Africa as well as other parts of the group where there is an African requirement, including other financial public relations firms owned by the group outside Africa.
(Visited 81 time, 1 visit today)
Sanlam Awards for Excellence in Financial Journalism now open to Ugandan financial reporters
Sanlam Uganda has announced that Uganda will be participating in the Sanlam Awards for Excellence in Financial Journalism which aim to honour the indispensable role of the financial journalist in modern business life and the high standards required by this profession.
Speaking at the press launch, Donato Laboke the General Manager: Marketing & Brand Sanlam Uganda highlighted the exceptional work that business reporters have done since last year to date and how this is a great opportunity for not just showcasing their work but also getting recognised for it.
"You have been exemplary in informing the country about various businesses and also educating them about the insurance sector," he said. "This is a great opportunity to not just be recognised locally, but globally."
The awards are the premier financial journalism awards in South Africa and have become a prestigious and fiercely contested accolade. As such, they have become open to journalists outside of South Africa in line with Sanlam's expansion on the continent.
In an ongoing effort to streamline the entry and judging process, there are no separate "platform neutral" and "platform specific" categories, rather one combined category that includes entries from all channels – print, TV, radio, online and multimedia – across businesses/companies, economy, financial markets, consumer financial education and the African Growth Story.
The best performers in each medium – print, TV, radio, online and multimedia across all five categories will be decided by the judges and announced on the awards evening as Financial Journalist of the Year – print, TV, radio, online and multimedia.
Each entry must include a minimum of three and maximum of five articles, reports, recordings or transcriptions that have been published or broadcast between 1 January to 31 December, 2017. Entries for the competition close on Friday, 2 March 2018.
The Sanlam Awards for Excellence in Financial Journalism have been recognising and rewarding exceptional business journalism since 1974.
(Visited 81 time, 1 visit today)