The Route Movie Nominated in Kenyan Film Awards.
By Isaac Mites 
The popular movie, "The Route" directed and produced in Uganda has made its way across East African borders and now it has earned itself a position on the nomination list of Kenya's Film Commission in the 4th coming Prestigious and popular Kalasha film and television awards. This Ugandan local movie's script was written and co-directed by film expert Jayant Maru.
"The Route" movie is about a 17 year old girl who after the loss of her father, leaves behind her single Mother's small town and the life of poverty that had taken its toll on them. On the route to find prosperity she found love in a city where life moved peaceful, then the route changed! While on her job she was molested and then shipped 14,000 miles from home and that was the beginning of her journey into the brutal world of sex trafficking.
The movie will battle other movies listed in its category, that is; "Haunted Souls", "Love and Deceit" and "My Two Sisters". Voting is open and does not close until 11th July. To vote online you visit their page Kelesha Awards 2014 and you will be able to cast your vote. The prize giving ceremony will be held at the National Museums of Kenya.
Contact Isaac Mites 
@Jigsaw_myts 
Mob: 0788522010
(Visited 1 time, 1 visit today)
Ykee Benda lights up Maverick Cocktail Fiesta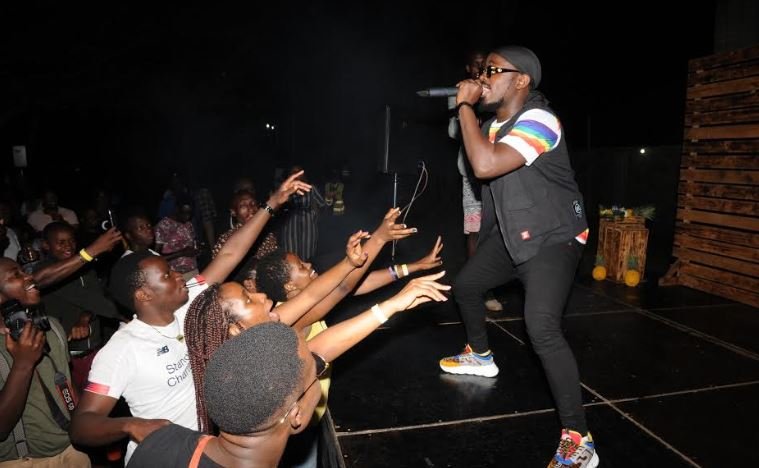 By Our Reporter
Musician Ykee Benda was the star attraction at the Maverick cocktail fiesta which happened on Saturday. Hosted at Sunrise beach in Bunga, revelers enjoyed a thrilling performance from the music star.
Ykee stepped on stage at 9 o'clock amidst ululations and screaming of applause from his fans in the audience. He had the crowd dancing and singing along as he performed several of his hit songs such as Kyenkyebula, Farmer, Byonkala and Singa among others.
The singer also mingled with the fans to take selfies and danced with them mid-performance, much to the delight of the crowd.
Meanwhile, the Floral and funky themed event which kicked off at noon saw revelers served free Uganda Waragi cocktails as DJs LL and Chapati got them grooving to the hottest music.
The party later continued to Illusion bar at acacia mall where the after party had been organized.
(Visited 1 time, 1 visit today)
Fun-filled affair at All-Star Tour pre-finale party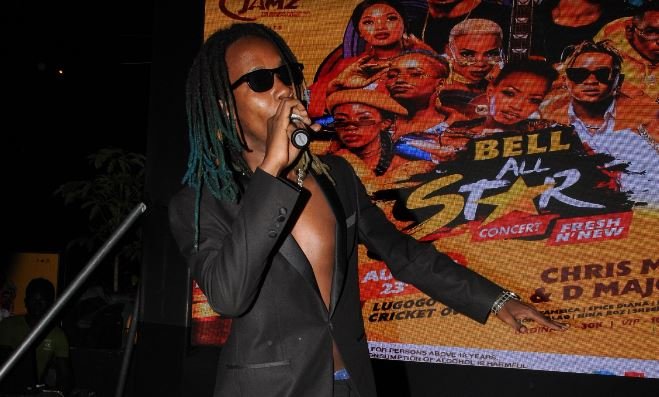 By Our Reporter
As the 2019 All Star tour nears its end, organizers hosted a shindig to celebrate the success of the roadshows thus far.
Held at Sky Lounge Rooftop on Thursday last week, the pre-finale party was a fun-filled affair which attracted different actors in the music industry including musicians, media personalities and top socialites.
Revelers were treated to snacks which they washed down with the free-flowing beer as they danced away the evening. The party concluded towards midnight with a performance from rapper Feffe Bussi.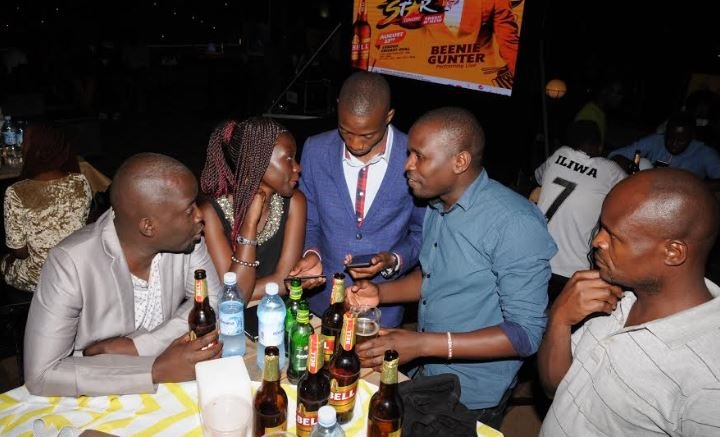 This year's Bell All Star tour which was themed, "Celebrating the Fresh and New",  featured regional concerts in Mbarara, Gulu, Kabale, Masaka and will culminate with the finale in Kampala on Friday, August 23rd.
The All-star finale will be headlined by Jamaican reggae and dancehall legends, Christopher Martin and D Major. They will share the stage with a host of fresh artists including Spice Diana, Beenie Gunter, Nina Roz, Fik Fameica, and Vinka among others, who have been performing on the roadshows.
The All-star finale will be held at the Lugogo Cricket Oval.
(Visited 1 time, 1 visit today)
Anitah Da Diva begs out of violent marriage
Singer Anita Da Diva of Zero distance fame has been off the scene for sometime now but that is not the News. She has suffered torture beyond not having a hit song in years. Anita Da Diva has cried out to however has the powers to save her from her violent marriage.
Anita was recently recorded with a sour body and fresh wounds with claims that they are evidence of some of the beatings and stabbings she has been subjected to by the yet to be identified man. Anita further alleges that her boyfriend has subjected her to drug abuse.
Watch her here
(Visited 1 time, 1 visit today)