RISING STAR AWARDS (RSA) NOMINEES ANNOUNCED.

Rising Star Awards were launched in June at Club Venom with MC Kats as the host of the night, not forgetting the key artists that came out to the launch including Team No Sleep members (Pallaso, AK47, Bakri ), Chosen Blood, ID Twins, Rhoda K, Jay-I and many other media personalities.
After several weeks of coordination and consultation, this year's nominees for the 2014 Rising Star Awards have been released. We are happy to be awarding the winners who would have won by majority through choice of fans both by SMS and Online. Voting online starts on Thursday August 7 and will end on Monday September 22nd at 11:59 GMT.
SMS Voting will be on going till October 3rd at 11.59pm.
Carolyn Obina the Executive Director says "these awards will be an initiative that recognizes our upcoming & rising stars, appreciates our middle class talent and most of all be a platform where Ugandan artists can be selected to participate in International Awards. Our utmost appreciation goes out to our Sponsors to include NBS Television, SMS ONE, Drop Creative, Celebrity Buzz Magazine and not forgetting Rising Star Media & Limitless Production Team. Let's all meet on Saturday October 4th La Bonita starting at 6pm and support our stars in this venture.
Best Female Rising Artist
1-Sheebah Karungi – (RSA1)
2-Irene Ntale- (RSA2)
3-Rema Namakula -(RSA3)
4-Fille Clear- (RSA4)
5-Leila Kayondo-(RSA5)
6-Zanie Brown-(RSA6)
7-Naira Ali-(RSA7)
8-Renah Nalumansi-(RSA8)
Best Male Rising Artist
1-Pallaso-(RSA9)
2-Eddy Kenzo-(RSA10)
3-Khalifa Aganaga-(RSA11)
4-Gravity Omutujju-(RSA12)
5-King Saha-(RSA13)
6-Maro-(RSA14)
7-Geosteady-(RSA15)
Best Collaboration 2014
1-Fille ft Vampino- No money-(RSA16)
2-Irene Ntale ft Ray Signature- Katambala -(RSA17)
3-Maro ft David Lutalo- Mubbi Bubbi -(RSA18)
4-Mun G ft City Rock Entertainment- Lino Koona-(RSA19)
5-Shai K & Shidy Stylo- Sarafinah-(RSA20)
6-Pallaso ft Sheebah-Mudongo-(RSA21)
7-Akay & Bakri-Tondabisa-(RSA22)
8-Daxx Kartel & Sheebah-Self Service-(RSA23)
9-Ziza Bafana & King Saha-Bantu bafe-(RSA24)
10-Yiya Mozey ft Jay-I-Pia Pia-(RSA25)
UGANDA'S Most Internationally Recognized Icon/ICONIC ARTIST
1- Bebe Cool-(RSA26)
2-Chameleone-(RSA27)
3-Bobi Wine-(RSA28)
4-Radio & Weasel-(RSA29)-
5-Moses Matovu-(RSA30)
6-Juliana Kanyomozi-(RSA31)
7-Iryn Namubiru-(RSA32)
8-Grace Nakimera-(RSA33)
9-Navio-(RSA34)
Best Production Artists Label/Group
1-Big Talent-(RSA35)
2-Vocal Police-(RSA36)
3-Gagamel International-(RSA37)
4-Power Records-(RSA38)
5-Swangz Avenue-(RSA39)
6-Team No Sleep-(RSA40)
7-Audio One-(RSA41)
8-Monster Studio-(RSA42)
9-Buggie Empire-(RSA43)
Best Rising Star Audio Producer
1-Dr Fizo-(RSA46)
2-Diggy Bawar-(RSA45)
3-Andy Music-(RSA44)
4-Ronnie Power Records-(RSA47)
5-Rico-Purple Chord-(RSA48)
6- Crouch-Jeeb Records-(RSA49)
7-Nash Wonder-Monster Studios(50)
Best Rising star Video Producer
1-Jah Live-(RSA51)
2-Grate Make-(RSA52)
3-Medi Menz-(RSA53)
4-Hass Media-(RSA54)
5-Savy Films-(RSA56)
6-Buggins-(RSA57)
7-Rosa Uganda-(RSA58)
8-Nolton Pics-(RSA59)
Best Rising Star Song
1-Twesana- Sheebah Karugi-(RSA60)
2-Gyobera- Irene Ntale-(RSA61)
3-Sitya Loss- Eddy Kenzo-(RSA62)
4-Mulilwana-King Saha-(RSA63)
5-Wekoledewo kaki-Pallaso-(RSA64)
6-Cherry boo- Fille Clear-(RSA65)
Best Rising Star Video
1-Ghetto Lovin- Ang3lina-(RSA66)
2-Sitya Loss-Eddy Kenzo-(RSA67)
3-Tondabisa-AK-47 & Bakri-(RSA68)
4-Gyayo Ntekeyo-Ziza Bafana-(RSA69)
5-Equation-Desire Luzinda-(RSA70)
6-Rising Star-Maro-(RSA71)
7-Gyobera-Irene Ntale-(RSA72)
Uganda's Most Supportive TV Station for Artists /Musician
1-NBS TV-(RSA73)
2-Bukedde TV-(RSA74)
3-Record TV-(RSA75)
4-WBS-(RSA76)
5-Star TV-(RSA77)
6-NTV-(RSA78)
7-Urban TV-(RSA79)
Uganda's most Social, Informative & Entertainment Site
1-Big eye-(RSA80)
2-Hipipo-(RSA81)
3-Uganda online-(RSA82)
4-Koonadance-(RSA83)
5-Ugo news-(RSA84)
6-Howwe- (RSA85)
7-Entertainment Floss-(RSA86)
8-Kampala Night Life-(RSA87)
9-Chano8-(RSA88)
Uganda's Most Impressive Rapper
1-Atlas da African-(RSA89)
2-Philosofar-(RSA90)
3-4GB-(RSA91)
4-Benezeri-(RSA92)
5-Keko-(RSA93)
6-Enygma-(RSA94)
7-Ruyonga-(RSA95)
8-Big Trill-(RSA96)
Best Dancehall / Ragga
1-Yung Mulo-(RSA97)
2-Ziza Bafana-(RSA98)
3-Big Eye-(RSA99)
4-AK-47-(RSA100)
5-Nutty Neithan-(RSA101)
6-Coco Finger-(RSA102)
7-Robert Marshall-(RSA103)
8-Kemishan-(RSA104)
9-Denzo-(RSA105)5
Best Rising star Zouk song /artist
1-Chozen Blood-Onelabiza bingi-(RSA106)
2-Daniel Kawesa- Nebwofunyafunya-(RSA107)
3-Evelyn Lagu- Ogumanga-(RSA108)
4-Jay-I-Luwombo-(RSA109)
5-Ntunga- Radio & Weasel-(RSA110)
6-Andre & Soft Chory- Be with you-(RSA111)
Best Rising RnB Song
1-Rema- Mchuzi-(RSA112)
2-Maro- Kyokoba-(RSA113)
3-Naira Ali-Tulo Tulo-(RSA114)
4-Naava- Ninga omuloge-(RSA115)
5-Aziz Azion- Pesa sina-(RSA116)
6-Leila Kayondo-Amazing-(RSA117)
7-Neera neera- Radio-(RSA118)
Best Rising Star Band song.
1-Mary Bata Disappointment-(RSA119)
2-David Lutalo- Akantu-(RSA120)
3- Tuff B-Akuma Buntu Bulamu-(RSA121)
4-Izont & Lady Grace-Layila-(RSA122)
5-Tujanjawaze- Stabuo Natoro-(RSA123)
Best Rising Star Musician on social Media
1-Pallaso-(RSA124)
2-Fille Clear-(RSA125)
3-Daxx Kartel-(RSA126)
4-ID Twins-(RSA127)
5-Rema-(RSA128)
6-Mun G-(RSA129)
Best Rising star stage performance
1-Rhoda K-(RSA130)
2-Gravity Omutujju-(RSA131)
3-Nutty Neithan-(RSA132)
4-Santana-(RSA133)
5-Mina-(RSA134)
6-Brenats-(RSA135)
7-Ziza Bafana-(RSA136)
Uganda's Greatest Rising Duo
1-Airport Taxi-(RSA137)
2-ID Twins-(RSA138)
3-K Brothers-(RSA139)
4-AK-47 & Bakri-(RSA140)
Best Ugandan Lugaflow Artist
1- Santana-(RSA141)
2- Gravity Omuttujju-(RSA142)
3- GNL Zamba-(RSA143)
4- Mun G-(RSA144)
5- St Nellysade-(RSA145)
Outstanding Breakthrough Rookie Artist
1- Rhoda K-(RSA146)
2- Daisy Ejang-(RSA147)
3- Beenie Gunter-(RSA148)
4- Dan Flevor-(RSA149)
5- Hindu Asha-(RSA150)
6- Melody-(RSA151)
Best Upcoming Gospel Artist
1-Levixone-(RSA152)
2-Copy Bly-(RSA153)
3-Sheila Kentaro-(RSA154)
4-Dangelo Busilwa-(RSA155)
5-Morgan Isaac-(RSA156)
Diaspora Favorite Artist
1- Angelina (United Kingdom)-(RSA157)
2- Facee-off(South Africa)-(RSA158)
3- Sarah Musayimuto(Denmark)-(RSA159)
4- Lilly Kyeyune(United Kingdom)-(RSA160)
5- Mc Moseh(United Kingdom)-(RSA161)
6- Paddy Dee(United Kingdom)-(RSA162)
7- Designer K(United Arab Emirates)-(RSA163)
8- Rita Carter(Canada)-(RSA164)
"Vote BigEye Ug in the Kadanke Youth Awards in the Social Media category.
Simply dial *255#.
Press 3 – Kadanke.
Type 20 and press yes.
Then select option 1 – BigEye Ug.
Thank you."
(Visited 1 time, 1 visit today)
Watch the Africa Nations Cup this June, see how and with who


Many Ugandans would be dieing to witness the forthcoming Africa Nations cup in Egypt yet they do not know how to go and with whom. Be worried not, Breeze Travel and Safaris Limited is dedicated to make the experience easier for you. Like the company did in the 2017 African Cup of nations qualifying rounds where it took upto 70 Ugandans to witness greatness, it will be making the experience even better this year in June where it will take more Ugandans to witness their country participate in the biggest African tournament.
The company has been licensed and intends to take a handful of Football lovers to Egypt and also accomodate them until end of the tournament. Breeze Travel and Safaris Limited is one of the few licensed companies to take Ugandans on such trips and will be at it again this year.
Breeze Travel and Safaris Limited is an experienced tours and travel company that has given people a memorable package in and out of Uganda for over 15 years. Previously the company has organized Bussiness,Sports and Leisure trips and tours for it's clients.
The company also has in the past organized international tours by having continous special travel package to Egypt , Dubai, South Africa, Seychelles, Netherlands, USA among others.
Breeze Travel and Safaris Limited is the official FUFA fans travel agent and has always given a memorable experience to it's clients. "We have for the past 15 years given thousands of Ugandan tourists memorable experiences and we are proud to announce that we will be taking more Ugandans to Egypt in June. Our fairs are fair to average earning Ugandans and accommodation and feeding is also on us. We want to give Ugandans a chance to be part of the African Nations Cup this year" CEO Alexis Jubilee remarked.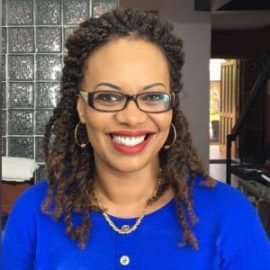 Breeze Travel and Safaris Limited is an experienced Tour and Travel Company that has given people a memorable packages in and out of Uganda for over 16 years!
They organise events spanning from Business , Education , Sports and Leisure trips and tours Wide-World with memorable experiences.
Breeze Travel & Safaris Ltd has been at the fore front of organising better ,fair and memorable sport tourism among them is the most talked about Maseru, Lesotho Tour that took over 100 people of all classes to watch African Cup of Nations Qualify Match in 2007 , from then they have organised different packages for sports including World Cup Fans to South Africa 2010 , Kenya vs Uganda in NairobiI Nyayo stadium 2013, Africa Cup of Nation Qualify in Ghana 2008, Afcon Gabon in 2017 and World Cup Russia 2018.
Based on this experience and understanding of Sport Travel terrain they have again very exciting packages to offer Sports loving Uganda Tourists with the best memorable but fairest packages to travel Cairo- Egypt and watch Ugandas Cranes come back in the African Cup of Nations Finals.
The package accomodates budget/ luxury fans who would like watch one match ,two matches or the three group matches involving Uganda Cranes.
Here are se of their available packages
OPTION ONE
BUDGET
PER PERSON SHARING
• RETURN ECONOMY TICKET
• RETURN AIRPORT TRANSFERS
• 6NIGHTS OR 10 NIGHTS ACCOMMODATION IN A 3* HOTEL
• DINNER ON A NILE CRUISE WITH ORIENTAL BELLY DANCER SHOW
• CITY TOUR
• MATCH TICKETS
• ALL ENTRACES FOR SIGHTSEEING
• GROUND RETURN TRANSFRES TO THE STADIUM
• ENGLISH- SPEAKING EGYPTOLOGIST GUIDE
OPTION TWO
LUXURY
• PER PERSON SHARING
• RETURN ECONOMY TICKET
• RETURN AIRPORT TRANSFERS
• 6NIGHTS OR 10 NIGHTS
• ACCOMMODATION IN A 4* HOTEL ON BB BASIS
• 2 NGHTS IN 05* NILE CRUISES BASED ON FB
• AIR TICKETS FROM CAIRO TO LUXOR/ASWAN
• TOURS: Visit East Bank, Luxor, Karnak Temple, temple of Edfu, Komombo Temple, Aswan High Dam, Unfinished Obelisk
• CITY TOUR OF CAIRO
• MATCH TICKETS
• ALL ENTRACES FOR SIGHTSEEING
• GROUND RETURN TRANSFRES TO THE STADIUM
• ENGLISH- SPEAKING EGYPTOLOGIST GUIDE
PACKAGES EXCLUDE:
• VISAS
• ANY EXTRAS NOT MENTIOBED IN THE ITINERARY
• TIPPING, TELEPHONE BILLS AND LAUNDRY
• MEALS AND DRINKS WHERE NOT SPECIFIED
Get details and book your slot here https://www.breezetravel-safaris.ug/tours-and-safaris/
(Visited 1 time, 1 visit today)
Sheilah Gashumba Shifts to Exo Lounge; Promises To Make It The Best

By Staff Writer
Forbes Billionaire Sheilah Gashumba has now shifted her clout to Exo Lounge in Industrial area.
Gashumba wants to make Exo Lounge bigger than La Paronis as a way of teaching them a lesson.
As La Paronis continues to diss Gashumba, she is going to make Exo Lounge the ultimate hangout spot in Kampala.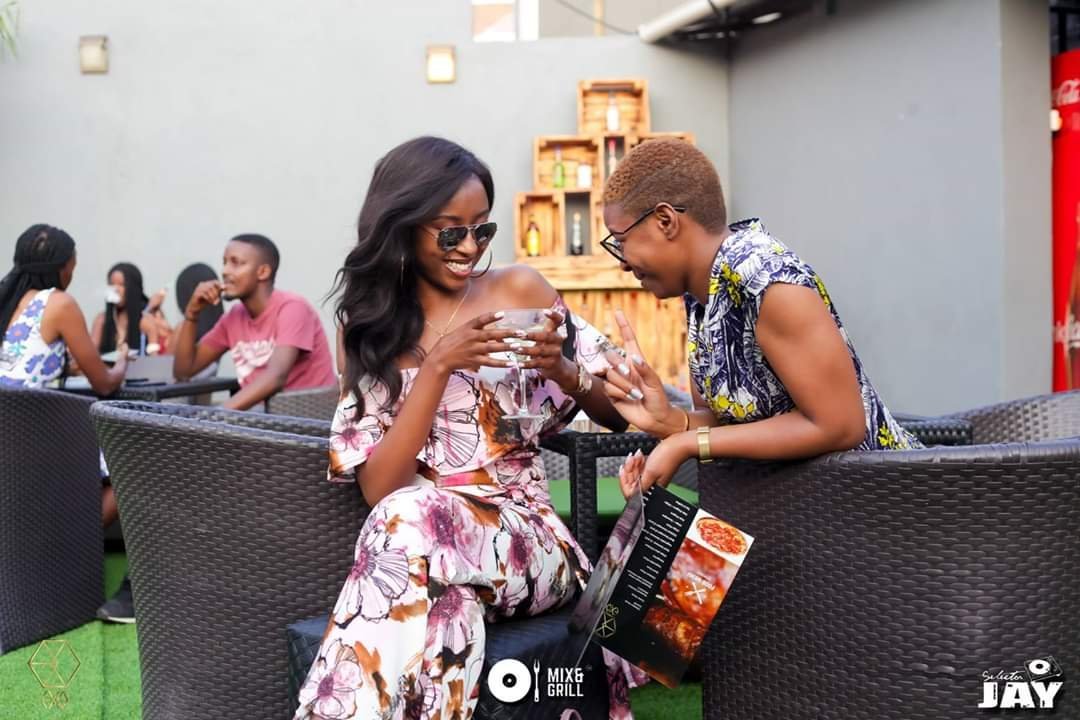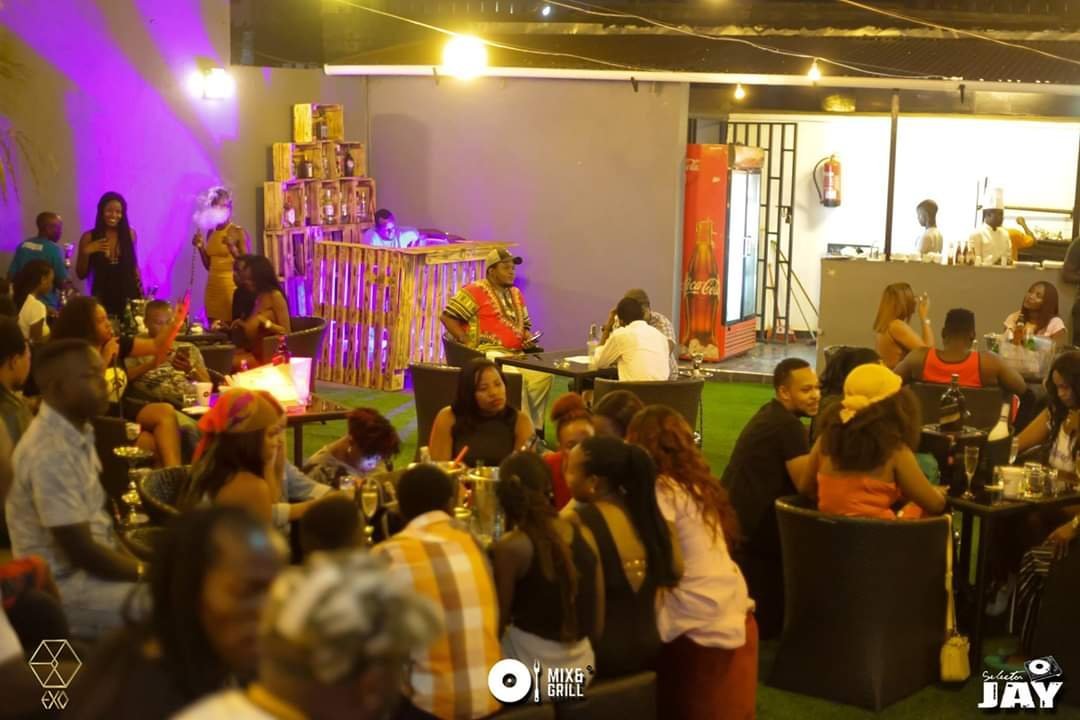 W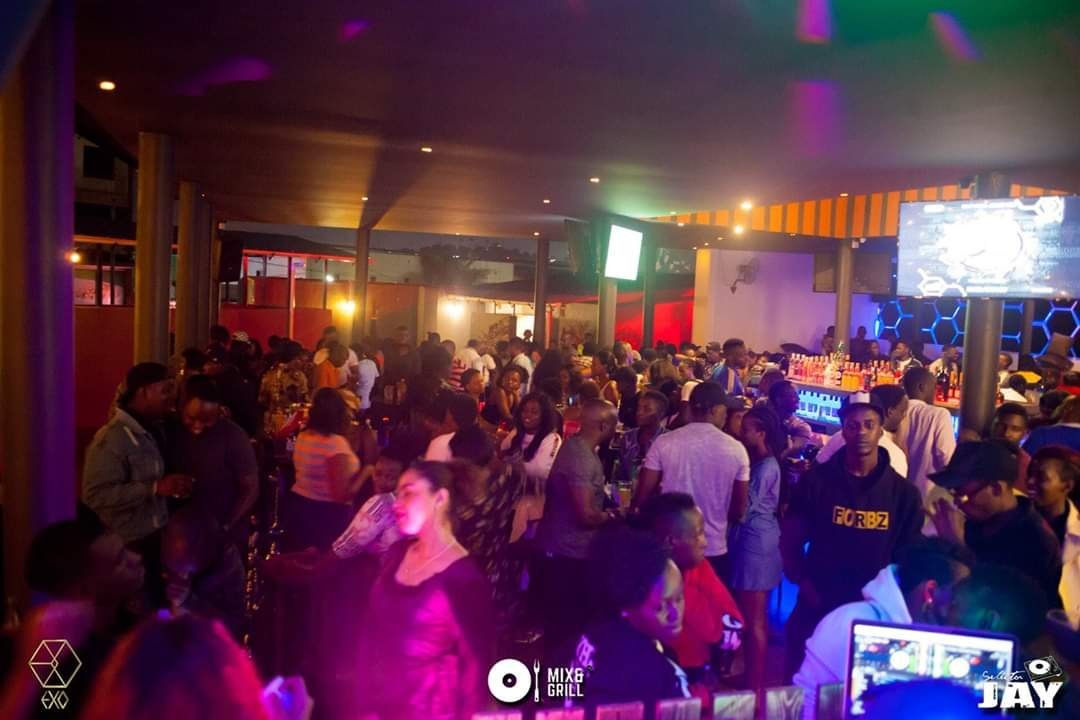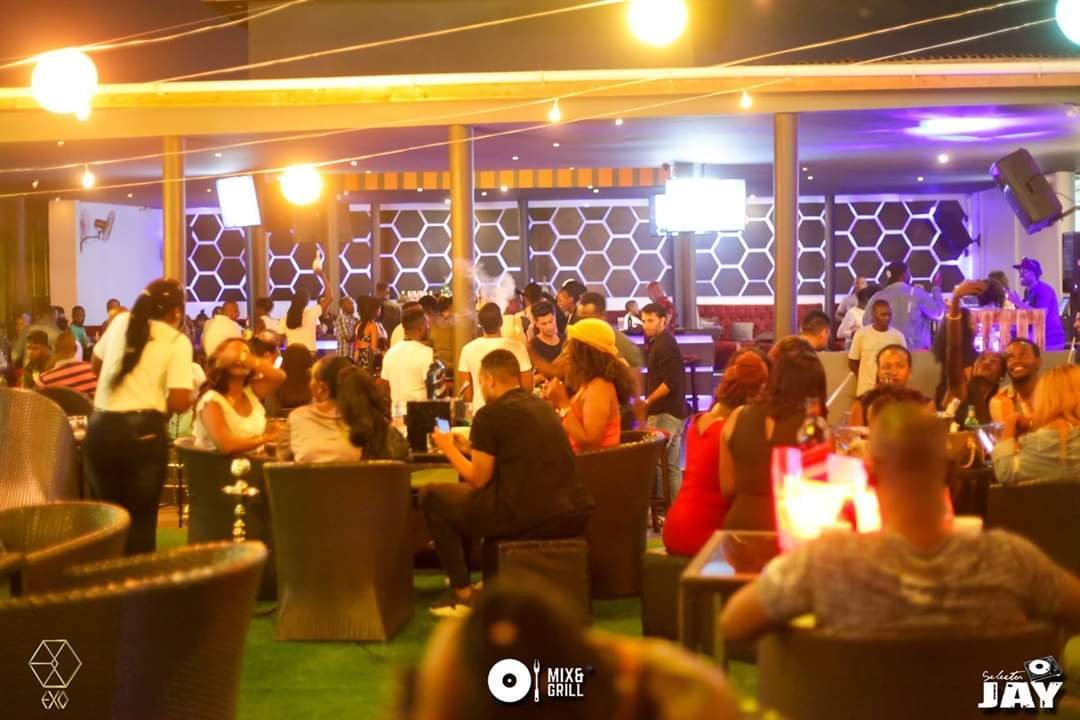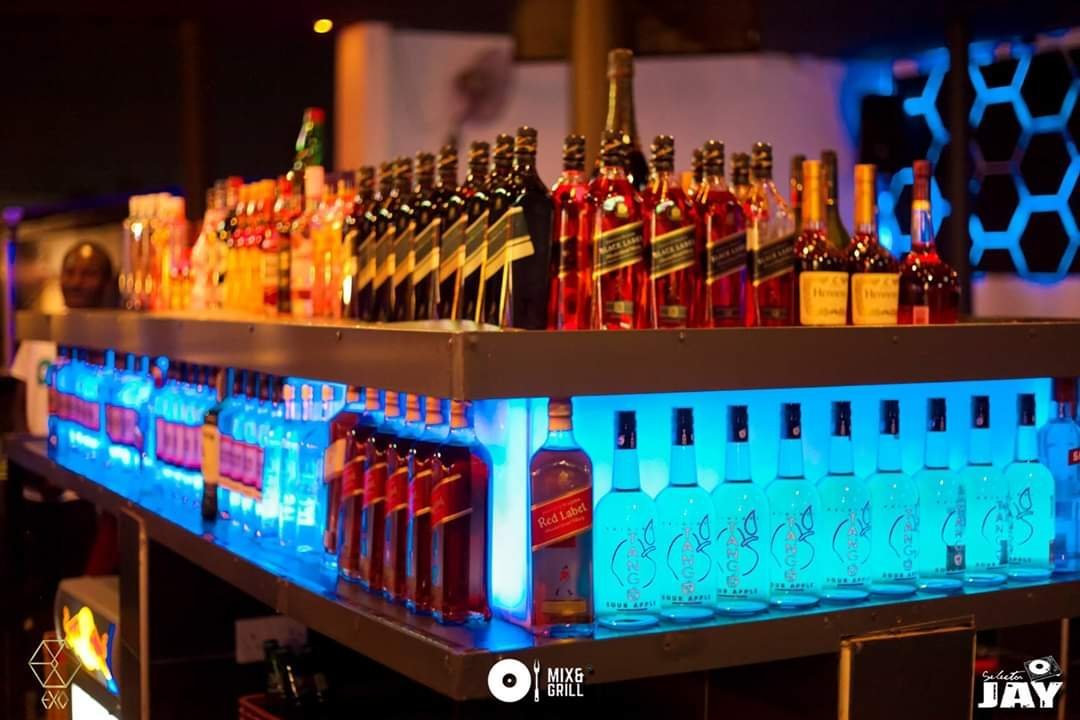 e now hear La Paronis is looking for a way to make peace with this God's Plan's daily food and save the situation
(Visited 1 time, 1 visit today)
Photos: What you missed as Selector Jay celebrated 15 years of deejaying

By Our Reporter
Selector Jay, who started out as a mobile DJ 15 years ago, has finally come of age. He stamped this with a mega show on Thursday evening at the Club Guvnor parking lot.
The cheerful DJ who has played at some of the top clubs and hangouts in the country saw his fans he has amassed over the years come out to celebrate with him his 15 year journey.
Despite the low turn up, revelers had a fun time as they danced away the  evening as different deejays took to the turntables. From Slick Stuart & Roger, to DJ Aludah, to DJ Nash, to DJ Brian, it was a rich line up that kept the crowd on their feet as they waited for the main man of the evening.
Selector Jay finally took over the turn tables minutes after midnight and was welcomed with wild screams and cheers from the already excited crowd. He kept up the tempo as he sampled several Ugandan hit songs during his set, much to the delight of the crowd who danced and mimed their favorite songs.
Jay was overwhelmed with the love shown by his fans and could not hide his gratitude as he continuously thanked the crowd for coming to celebrate with him this milestone.
Meanwhile, the event was spiced up with artiste performances who included Micheal Ouma, Feffe Busi, Eddy Kenzo, Bebe Cool, King Saha, Exodus, and Fik Femica among others.
The event was organized by Muchachos Events and sponsored by Johnnie Walker.
Here are some photos from the event.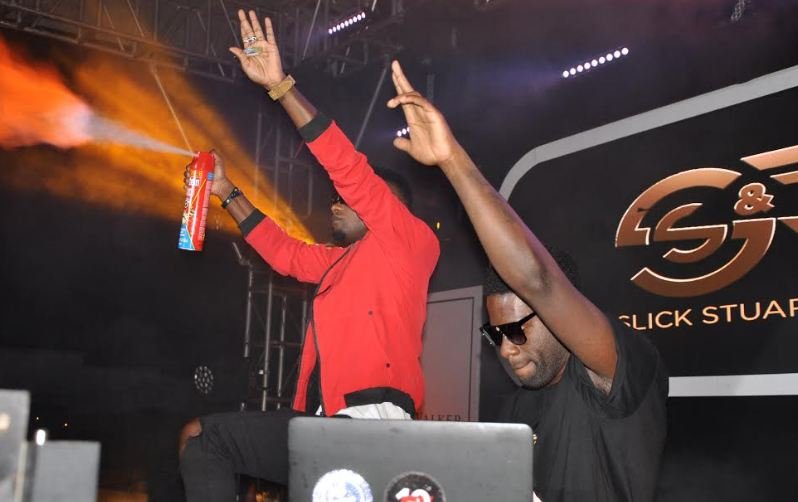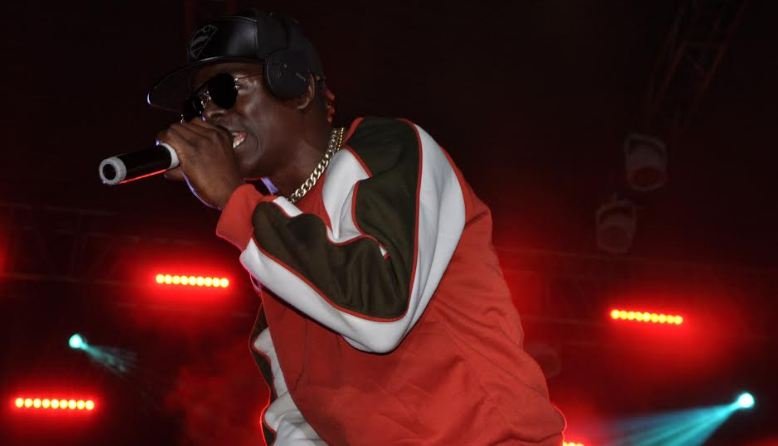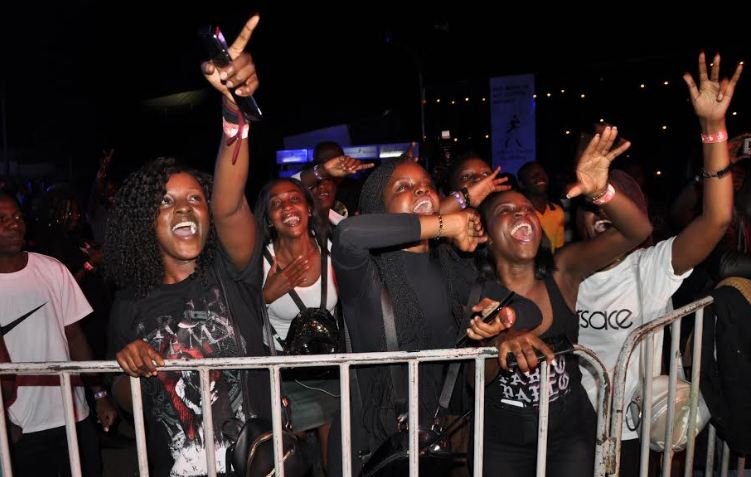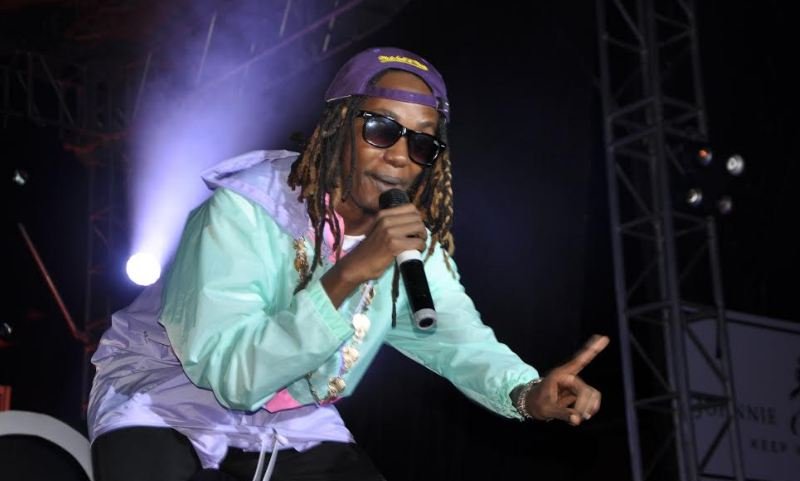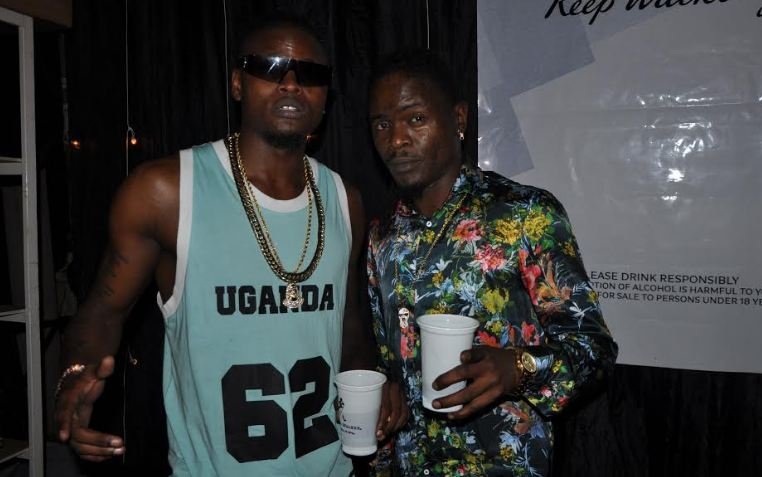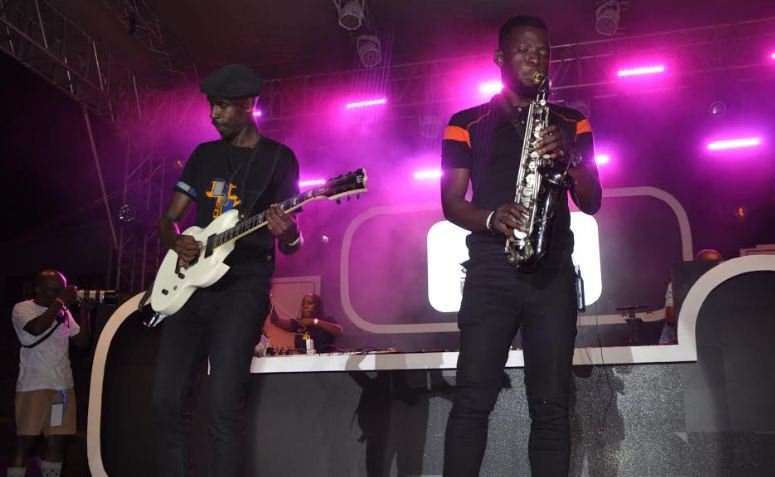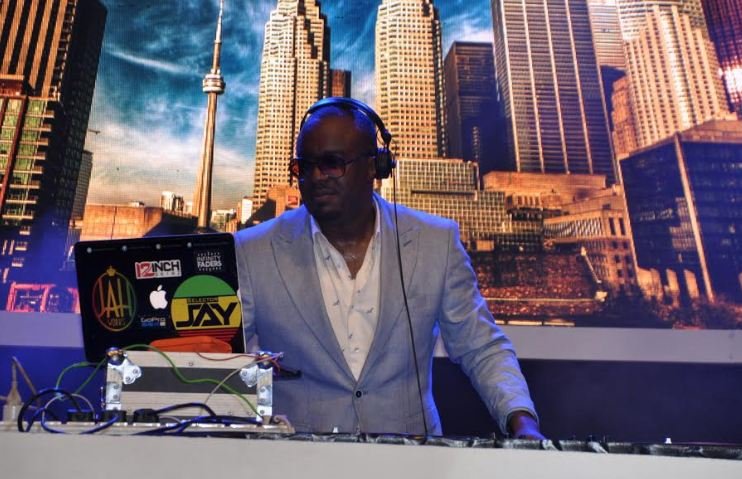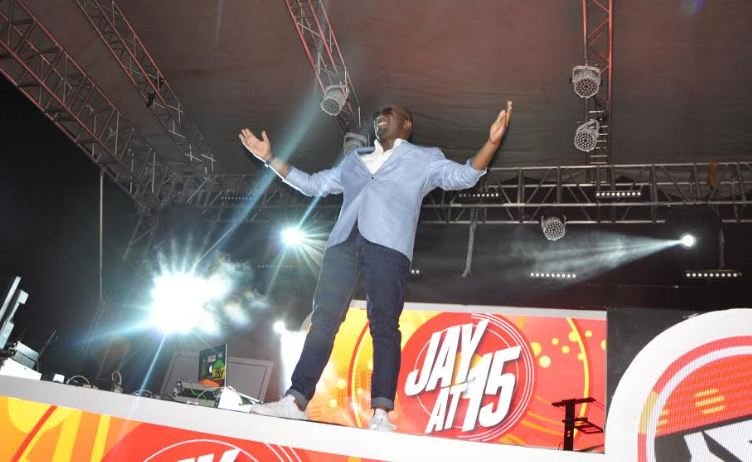 (Visited 1 time, 1 visit today)