Rising Star Awards 2015 successful [Full list of winners]
By Derrick Luyombya
Rising Stars Awards ceremony happened on Saturday evening at the Kampala Sheraton hotel ball room. The event attracted several musicians, pastors, entrepreneurs and politicians who included Rajiv Ruparelia, Bishop Kiganda, A Pass, Jack Pemba and many others.
Ms Carol, the brain behind the Rising Star Awards, said that they are grateful to the almighty who has helped them organize this years' event. She went on to thank the organizers like NTV, Ruparelia group of companies' Harris international for the support given to the rising stars of Uganda.
Here is the full list of this year's winners:
1. Star of the year
David Lutalo
2. Music Legendary Star
Isaiah Katumwa
3. Diva Star of the year
Sheebah Karungi
4. Gospel Star of the year
Solome Basuuta
5. Music Production Star-Audio
Diggy Bauer
6. Music Production Star-Video
Jah Live
7. Prominent Star of the year
King Saha
8. Breakthrough Star of the Year
A Pass
9. Star Comedian of the year
Anne Kansiime
10. Star Prominent Comedian
Pablo
11. Regional Star of the Year
Pinoxy Entertainment-West Nile
12. Star Youth in Leadership
Asma Kanagwa
13. Star Community Engagement Youth
Brian James Ntwatwa
14. Talented youth star
Bruno K
15. Triple Threat Award
Sipapa Entertainment
16. Star Youth Organization Manager
Nicholas Tenywa
(Visited 1 time, 1 visit today)
Pastor Wilson Bugembe receives standing ovation at his first ever comedy store appearance, crowd asks for return leg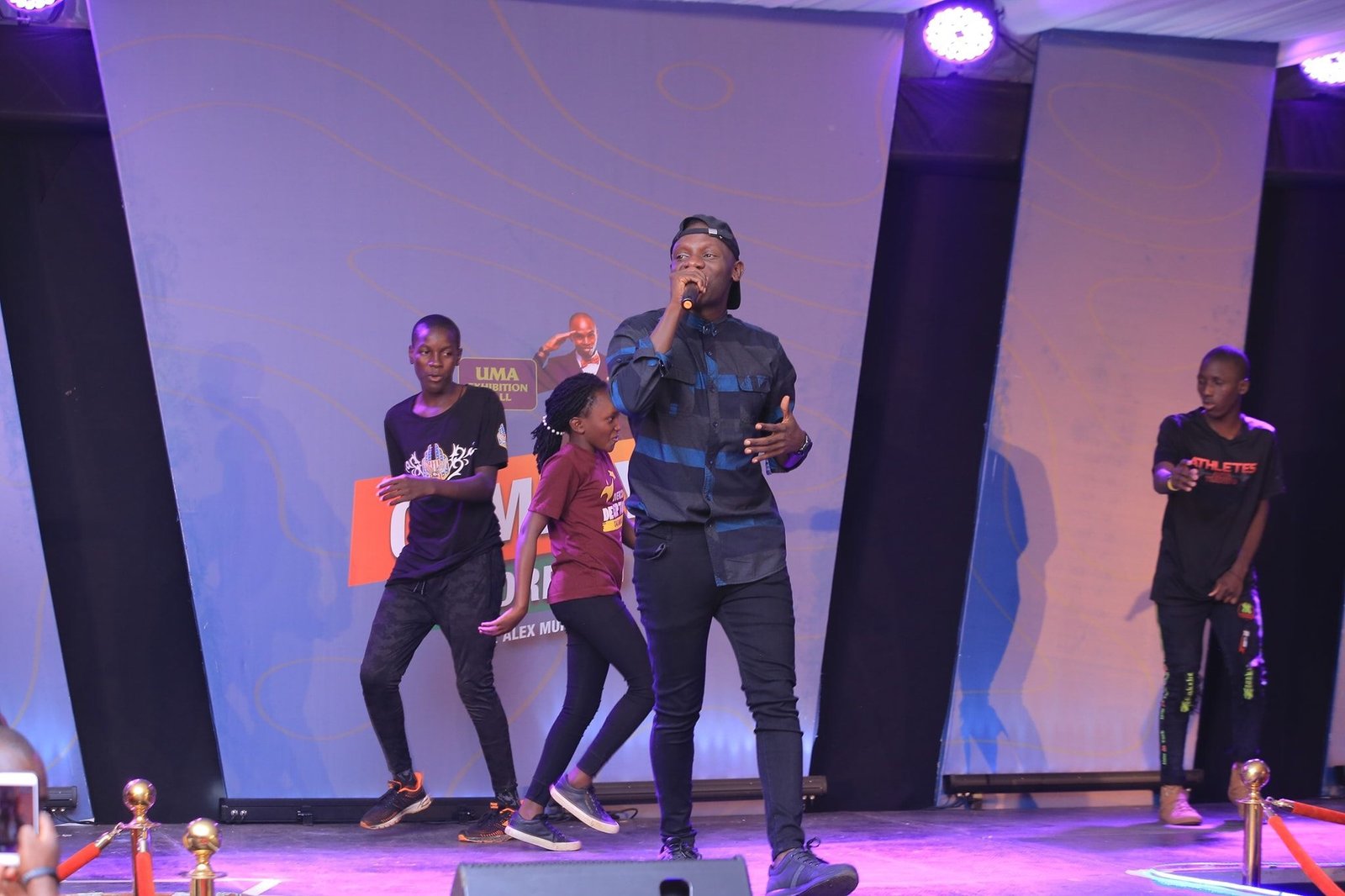 For the first time ever Pastor Wilson Bugembe who doubles as a singer Graced Alex Muhangi's comedy store for the weekly show at UMA. Unlike all previous shows, last nights show was different. Pastor Bugembe made both believers and not so much church people stand on their feet throughout his entire exhibition as he sang through most of his songs.
The crowd that so much turned up for the gospel singer kept on their toes wondering what the singing pastor had in store for them. A usually delivering pastor did not disappoint as he stepped on stage and later went into the standing crowd performing his ever loved songs.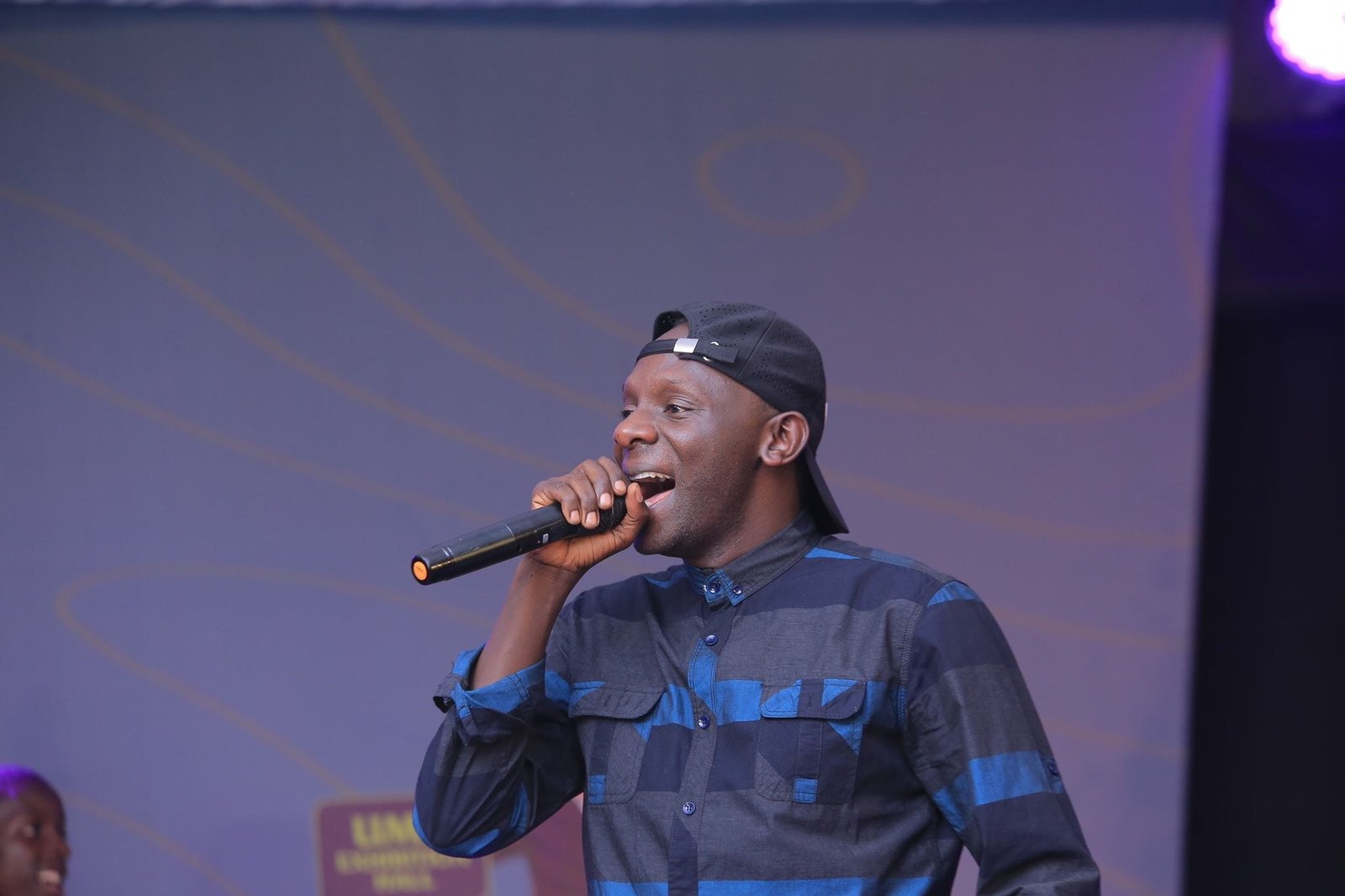 Towards the end of his exhibition, the crowd asked for his Omwooyo song that he did not expect the crowd at UMA loved so much. He performed it with all hands in the air for the crowd that worshipped along. Pastor Bugembe prayed for the crowd and Alex Muhangi before introducing a group of young people that he got off the streets and now takes care of at his Nansana based church. Comedy Store audience asked he returns soon since they did not get enough of him.
The night show also featured, Spice Diana, Tonix and Chozen Blood who equally put up an exciting exhibition.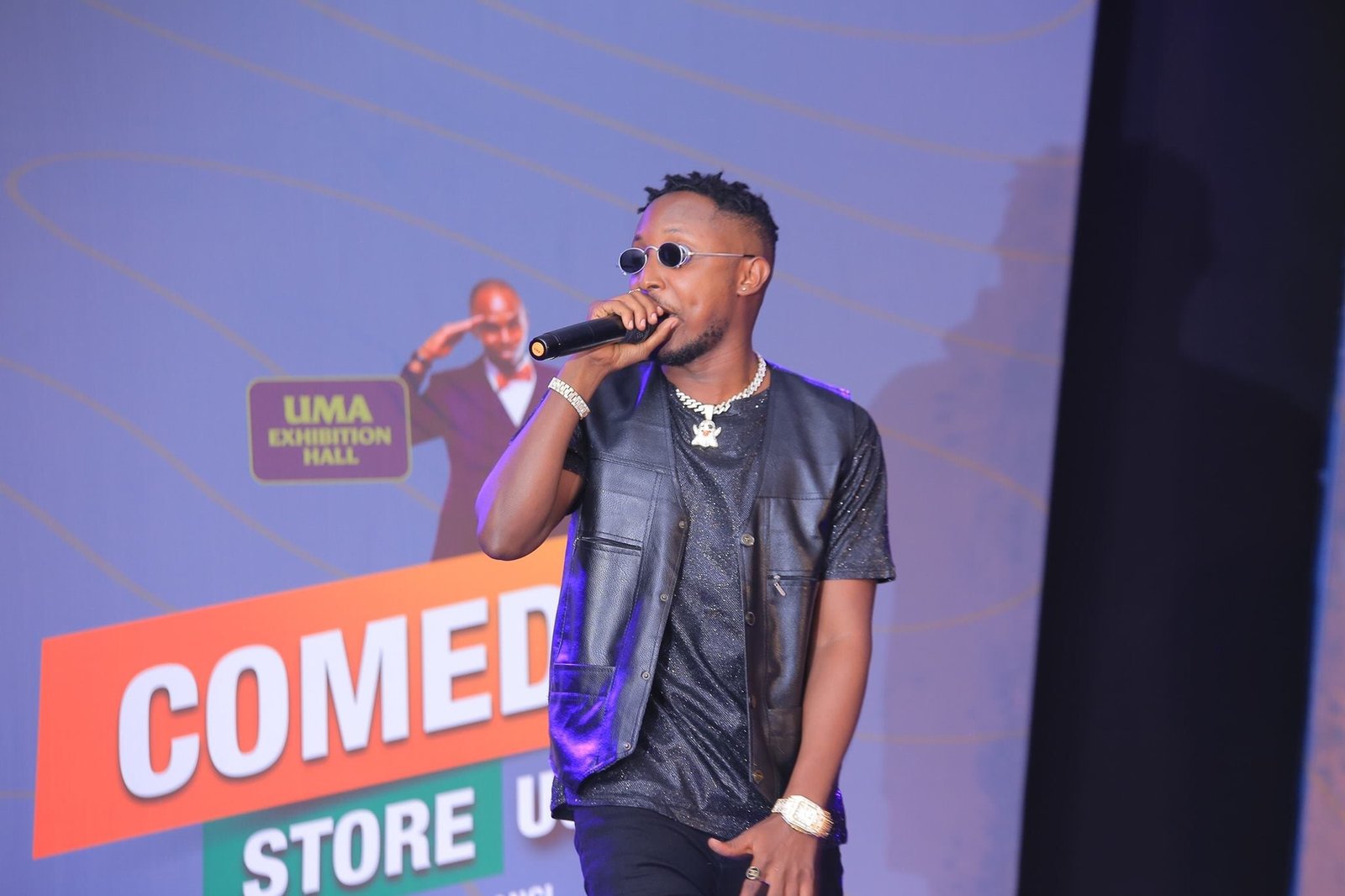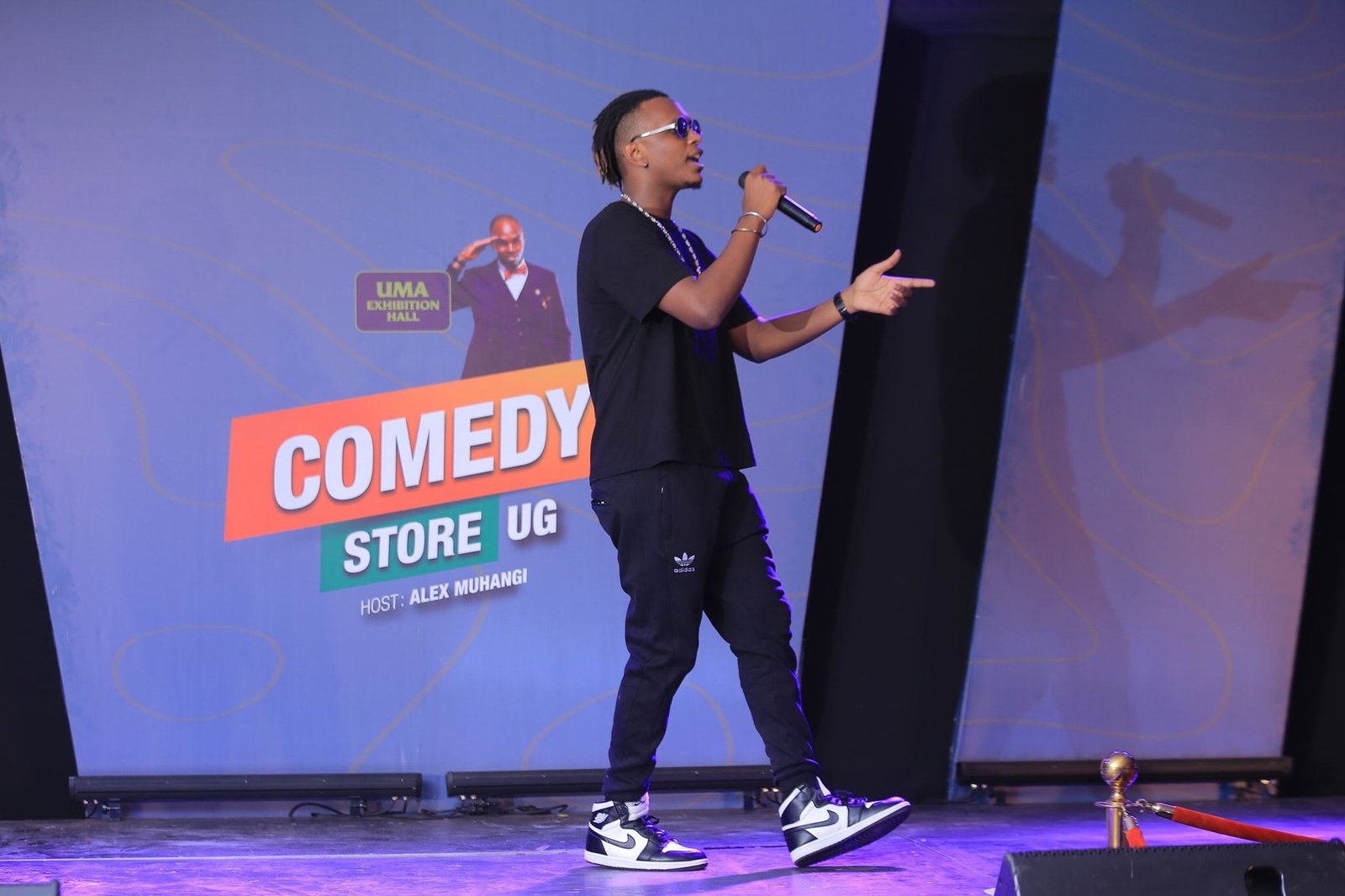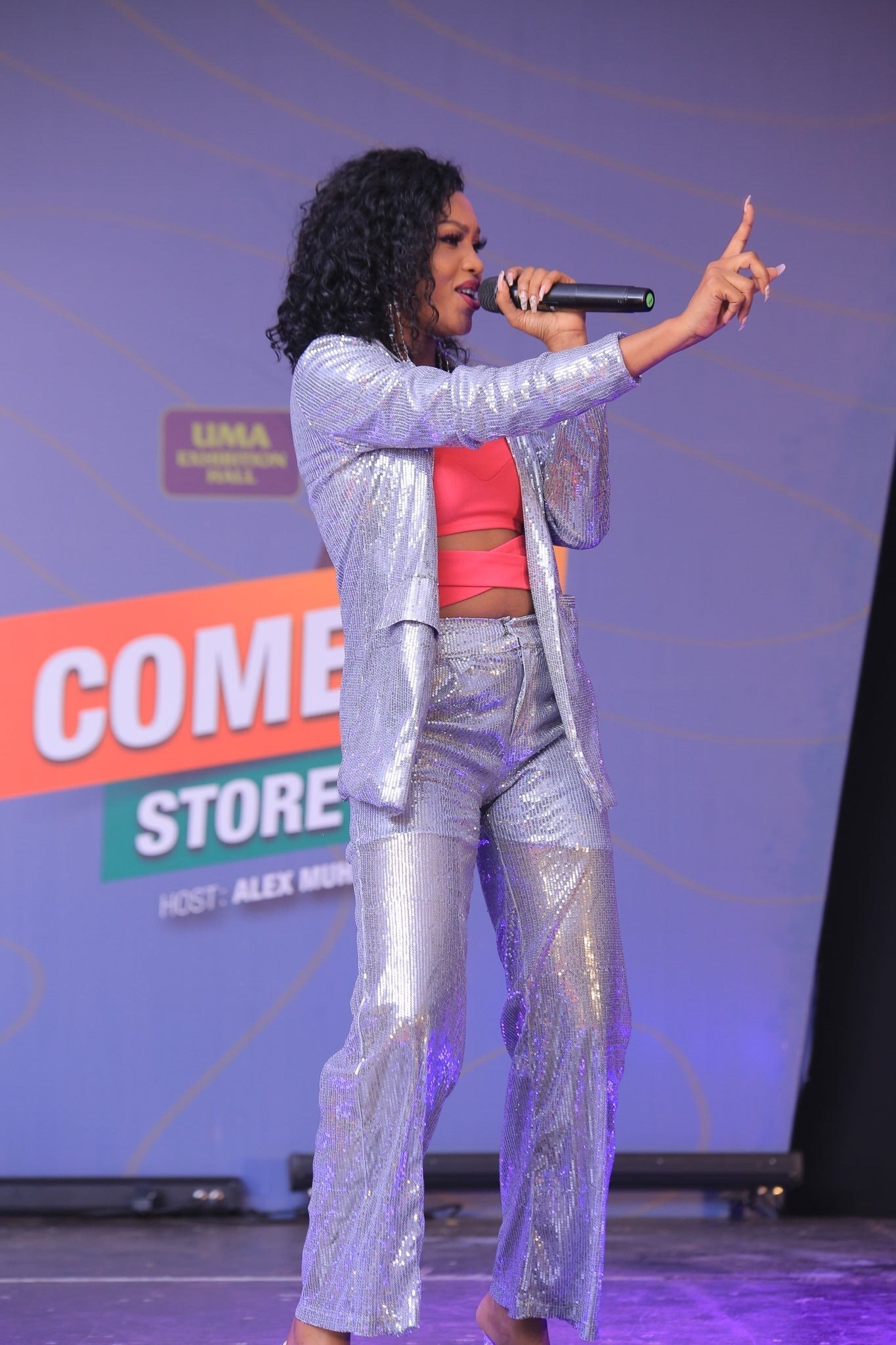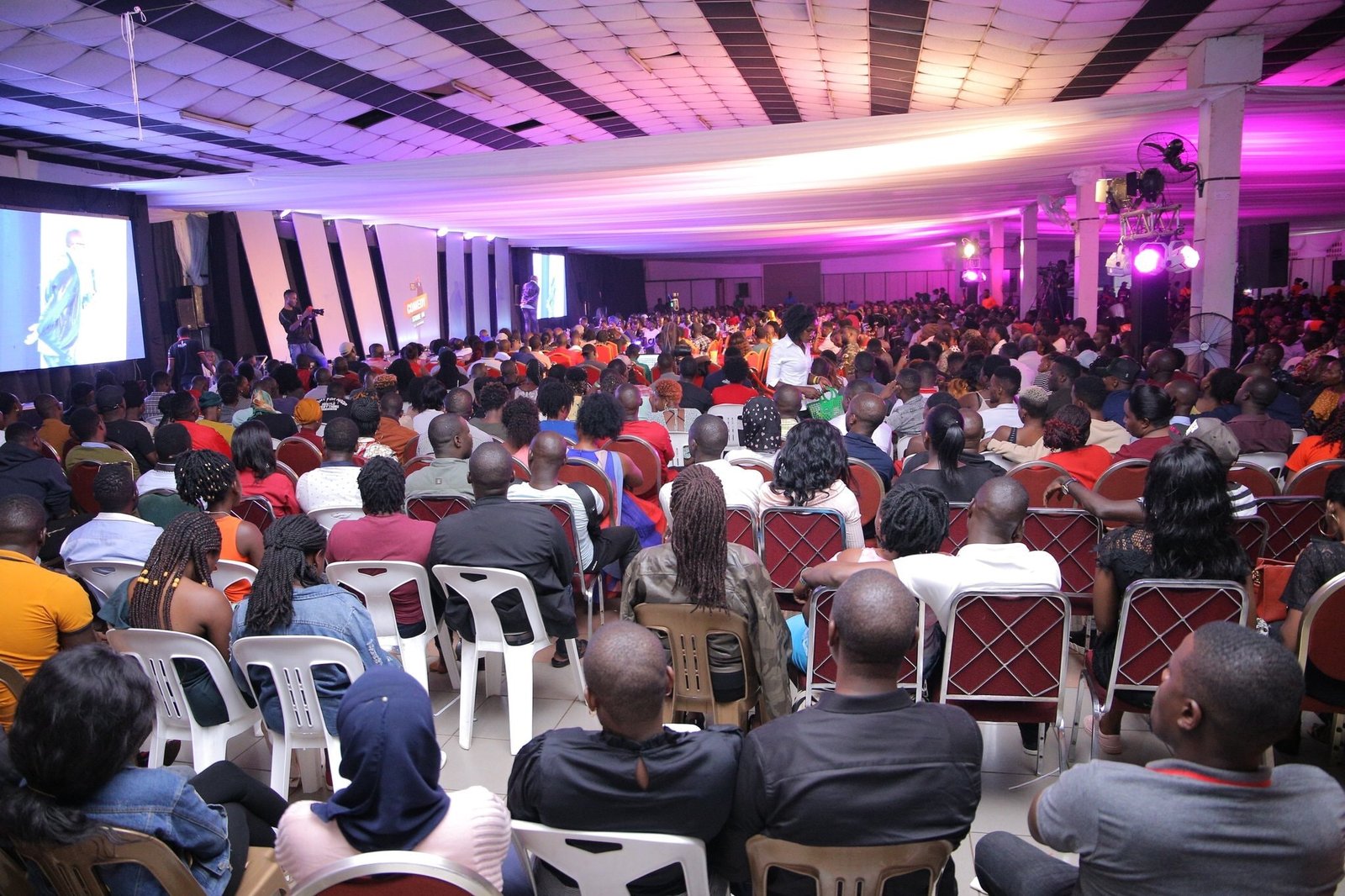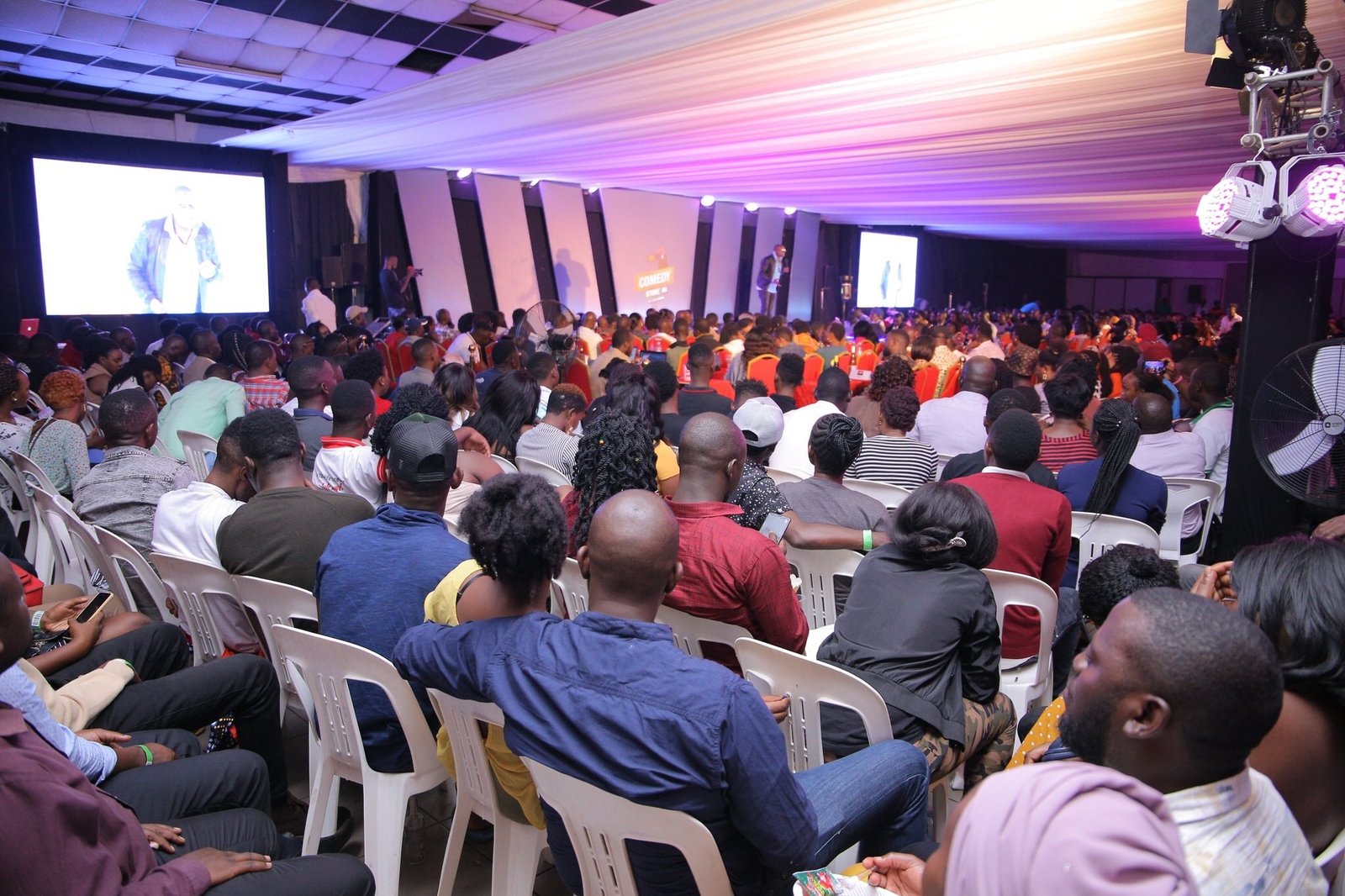 (Visited 1 time, 1 visit today)