Rising Star Awards 2015 successful [Full list of winners]

By Derrick Luyombya
Rising Stars Awards ceremony happened on Saturday evening at the Kampala Sheraton hotel ball room. The event attracted several musicians, pastors, entrepreneurs and politicians who included Rajiv Ruparelia, Bishop Kiganda, A Pass, Jack Pemba and many others.
Ms Carol, the brain behind the Rising Star Awards, said that they are grateful to the almighty who has helped them organize this years' event. She went on to thank the organizers like NTV, Ruparelia group of companies' Harris international for the support given to the rising stars of Uganda.
Here is the full list of this year's winners:
1. Star of the year
David Lutalo
2. Music Legendary Star
Isaiah Katumwa
3. Diva Star of the year
Sheebah Karungi
4. Gospel Star of the year
Solome Basuuta
5. Music Production Star-Audio
Diggy Bauer
6. Music Production Star-Video
Jah Live
7. Prominent Star of the year
King Saha
8. Breakthrough Star of the Year
A Pass
9. Star Comedian of the year
Anne Kansiime
10. Star Prominent Comedian
Pablo
11. Regional Star of the Year
Pinoxy Entertainment-West Nile
12. Star Youth in Leadership
Asma Kanagwa
13. Star Community Engagement Youth
Brian James Ntwatwa
14. Talented youth star
Bruno K
15. Triple Threat Award
Sipapa Entertainment
16. Star Youth Organization Manager
Nicholas Tenywa
(Visited 1 time, 1 visit today)
Watch the Africa Nations Cup this June, see how and with who


Many Ugandans would be dieing to witness the forthcoming Africa Nations cup in Egypt yet they do not know how to go and with whom. Be worried not, Breeze Travel and Safaris Limited is dedicated to make the experience easier for you. Like the company did in the 2017 African Cup of nations qualifying rounds where it took upto 70 Ugandans to witness greatness, it will be making the experience even better this year in June where it will take more Ugandans to witness their country participate in the biggest African tournament.
The company has been licensed and intends to take a handful of Football lovers to Egypt and also accomodate them until end of the tournament. Breeze Travel and Safaris Limited is one of the few licensed companies to take Ugandans on such trips and will be at it again this year.
Breeze Travel and Safaris Limited is an experienced tours and travel company that has given people a memorable package in and out of Uganda for over 15 years. Previously the company has organized Bussiness,Sports and Leisure trips and tours for it's clients.
The company also has in the past organized international tours by having continous special travel package to Egypt , Dubai, South Africa, Seychelles, Netherlands, USA among others.
Breeze Travel and Safaris Limited is the official FUFA fans travel agent and has always given a memorable experience to it's clients. "We have for the past 15 years given thousands of Ugandan tourists memorable experiences and we are proud to announce that we will be taking more Ugandans to Egypt in June. Our fairs are fair to average earning Ugandans and accommodation and feeding is also on us. We want to give Ugandans a chance to be part of the African Nations Cup this year" CEO Alexis Jubilee remarked.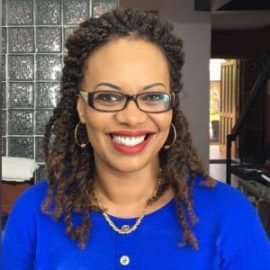 Breeze Travel and Safaris Limited is an experienced Tour and Travel Company that has given people a memorable packages in and out of Uganda for over 16 years!
They organise events spanning from Business , Education , Sports and Leisure trips and tours Wide-World with memorable experiences.
Breeze Travel & Safaris Ltd has been at the fore front of organising better ,fair and memorable sport tourism among them is the most talked about Maseru, Lesotho Tour that took over 100 people of all classes to watch African Cup of Nations Qualify Match in 2007 , from then they have organised different packages for sports including World Cup Fans to South Africa 2010 , Kenya vs Uganda in NairobiI Nyayo stadium 2013, Africa Cup of Nation Qualify in Ghana 2008, Afcon Gabon in 2017 and World Cup Russia 2018.
Based on this experience and understanding of Sport Travel terrain they have again very exciting packages to offer Sports loving Uganda Tourists with the best memorable but fairest packages to travel Cairo- Egypt and watch Ugandas Cranes come back in the African Cup of Nations Finals.
The package accomodates budget/ luxury fans who would like watch one match ,two matches or the three group matches involving Uganda Cranes.
Here are se of their available packages
OPTION ONE
BUDGET
PER PERSON SHARING
• RETURN ECONOMY TICKET
• RETURN AIRPORT TRANSFERS
• 6NIGHTS OR 10 NIGHTS ACCOMMODATION IN A 3* HOTEL
• DINNER ON A NILE CRUISE WITH ORIENTAL BELLY DANCER SHOW
• CITY TOUR
• MATCH TICKETS
• ALL ENTRACES FOR SIGHTSEEING
• GROUND RETURN TRANSFRES TO THE STADIUM
• ENGLISH- SPEAKING EGYPTOLOGIST GUIDE
OPTION TWO
LUXURY
• PER PERSON SHARING
• RETURN ECONOMY TICKET
• RETURN AIRPORT TRANSFERS
• 6NIGHTS OR 10 NIGHTS
• ACCOMMODATION IN A 4* HOTEL ON BB BASIS
• 2 NGHTS IN 05* NILE CRUISES BASED ON FB
• AIR TICKETS FROM CAIRO TO LUXOR/ASWAN
• TOURS: Visit East Bank, Luxor, Karnak Temple, temple of Edfu, Komombo Temple, Aswan High Dam, Unfinished Obelisk
• CITY TOUR OF CAIRO
• MATCH TICKETS
• ALL ENTRACES FOR SIGHTSEEING
• GROUND RETURN TRANSFRES TO THE STADIUM
• ENGLISH- SPEAKING EGYPTOLOGIST GUIDE
PACKAGES EXCLUDE:
• VISAS
• ANY EXTRAS NOT MENTIOBED IN THE ITINERARY
• TIPPING, TELEPHONE BILLS AND LAUNDRY
• MEALS AND DRINKS WHERE NOT SPECIFIED
Get details and book your slot here https://www.breezetravel-safaris.ug/tours-and-safaris/
(Visited 1 time, 1 visit today)
Sheilah Gashumba Shifts to Exo Lounge; Promises To Make It The Best

By Staff Writer
Forbes Billionaire Sheilah Gashumba has now shifted her clout to Exo Lounge in Industrial area.
Gashumba wants to make Exo Lounge bigger than La Paronis as a way of teaching them a lesson.
As La Paronis continues to diss Gashumba, she is going to make Exo Lounge the ultimate hangout spot in Kampala.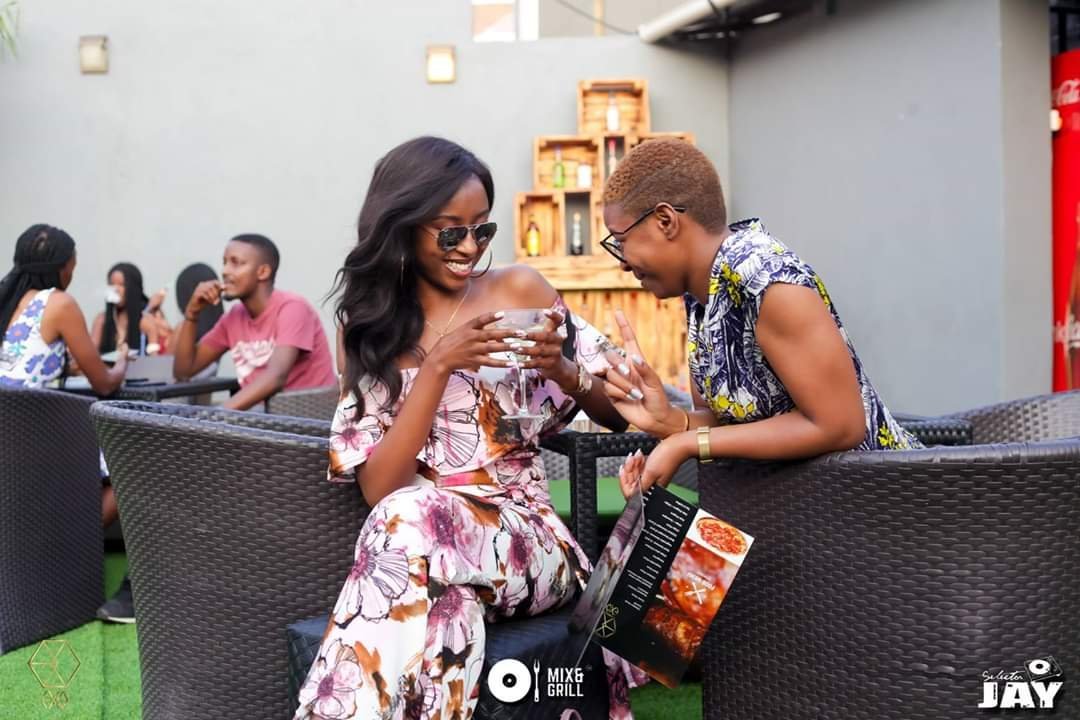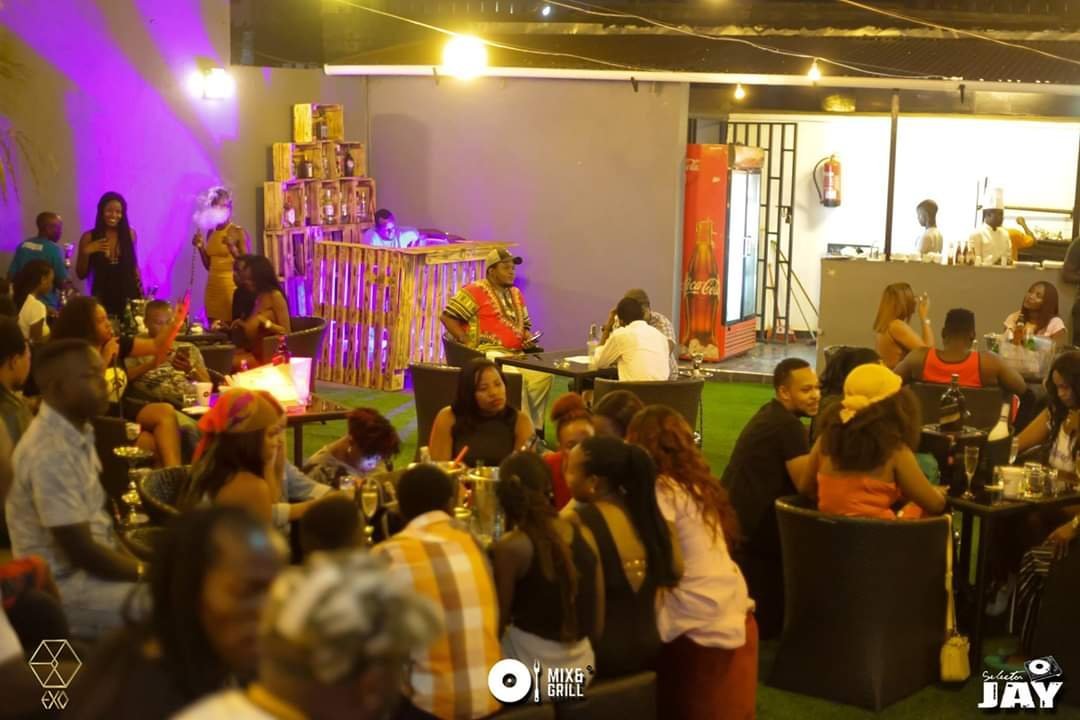 W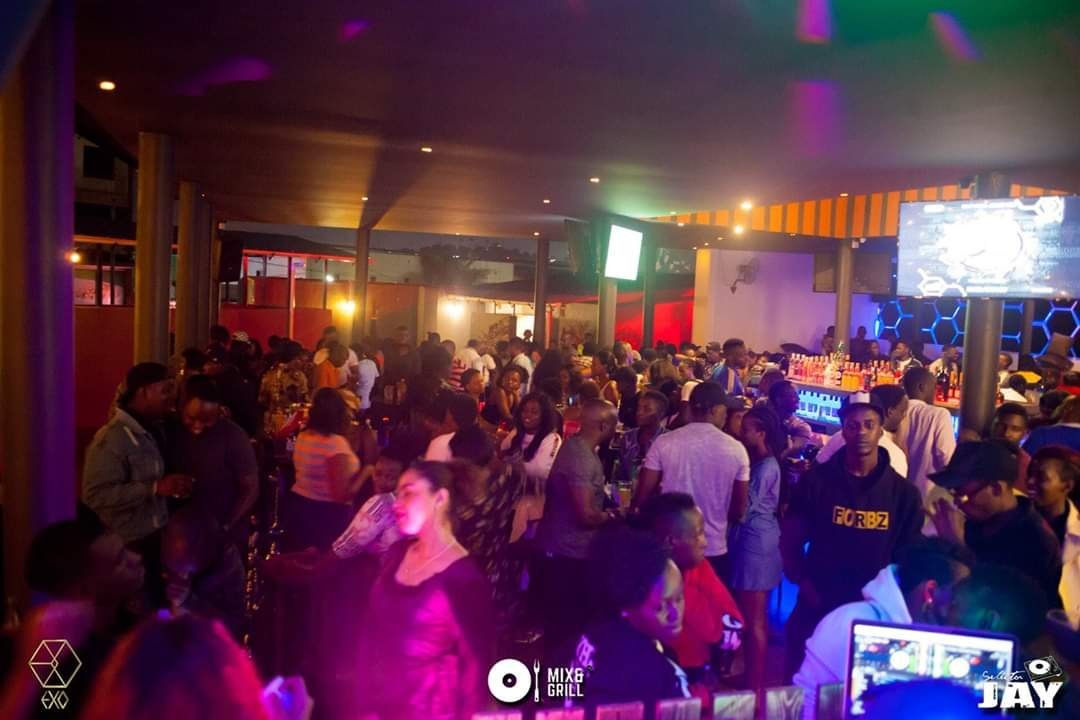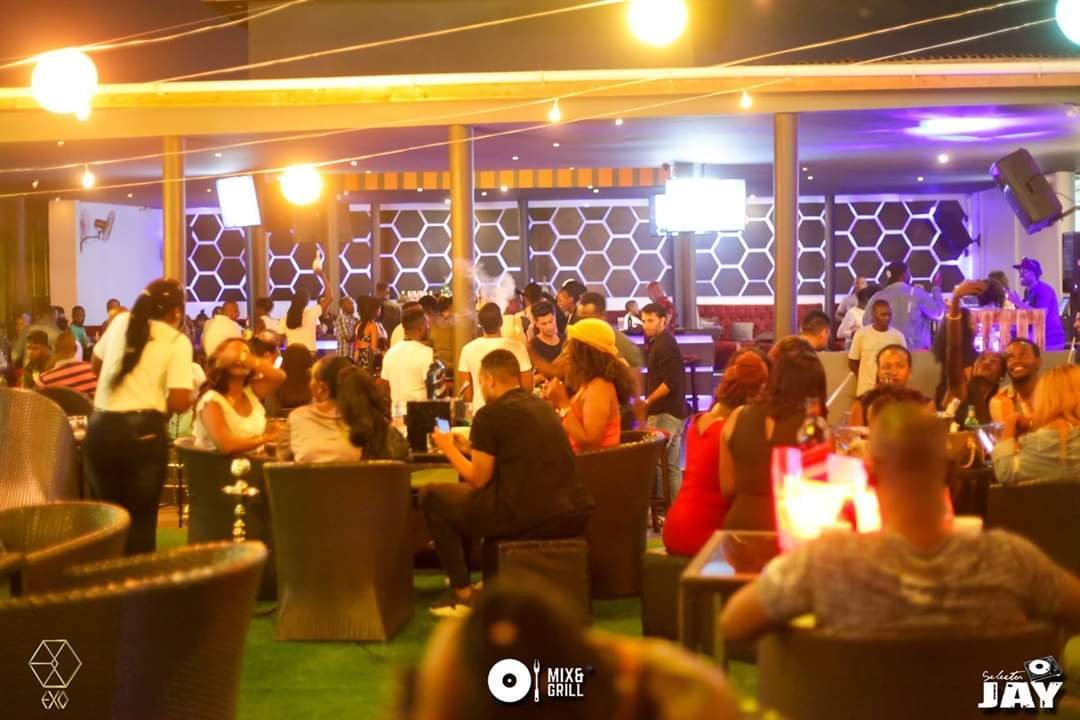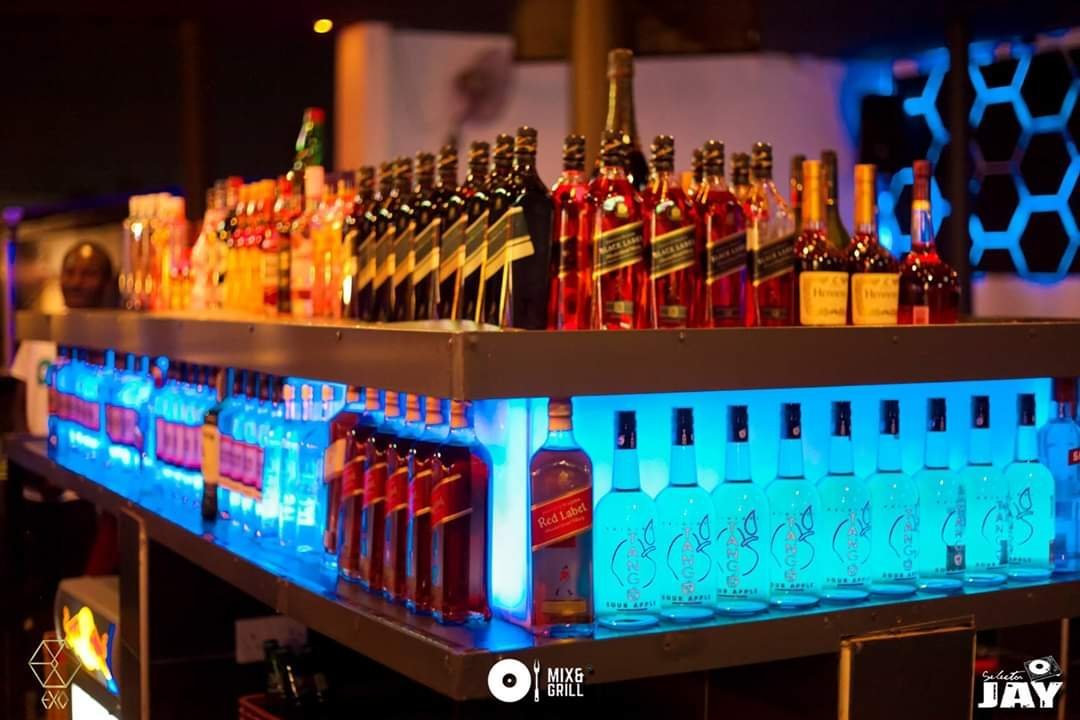 e now hear La Paronis is looking for a way to make peace with this God's Plan's daily food and save the situation
(Visited 1 time, 1 visit today)
Photos: What you missed as Selector Jay celebrated 15 years of deejaying

By Our Reporter
Selector Jay, who started out as a mobile DJ 15 years ago, has finally come of age. He stamped this with a mega show on Thursday evening at the Club Guvnor parking lot.
The cheerful DJ who has played at some of the top clubs and hangouts in the country saw his fans he has amassed over the years come out to celebrate with him his 15 year journey.
Despite the low turn up, revelers had a fun time as they danced away the  evening as different deejays took to the turntables. From Slick Stuart & Roger, to DJ Aludah, to DJ Nash, to DJ Brian, it was a rich line up that kept the crowd on their feet as they waited for the main man of the evening.
Selector Jay finally took over the turn tables minutes after midnight and was welcomed with wild screams and cheers from the already excited crowd. He kept up the tempo as he sampled several Ugandan hit songs during his set, much to the delight of the crowd who danced and mimed their favorite songs.
Jay was overwhelmed with the love shown by his fans and could not hide his gratitude as he continuously thanked the crowd for coming to celebrate with him this milestone.
Meanwhile, the event was spiced up with artiste performances who included Micheal Ouma, Feffe Busi, Eddy Kenzo, Bebe Cool, King Saha, Exodus, and Fik Femica among others.
The event was organized by Muchachos Events and sponsored by Johnnie Walker.
Here are some photos from the event.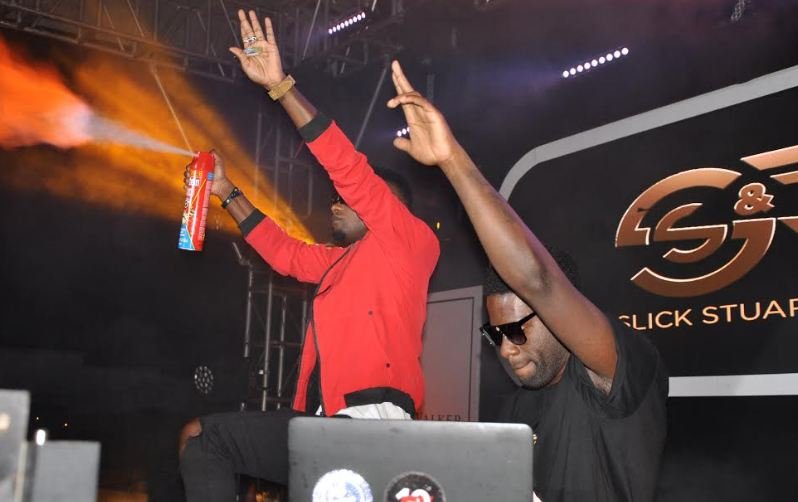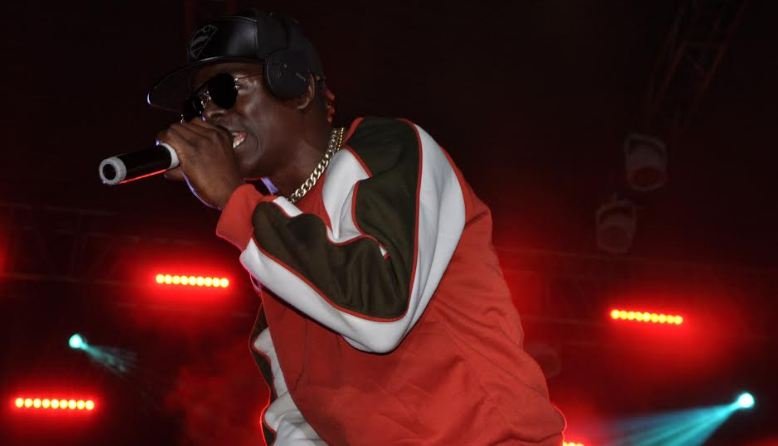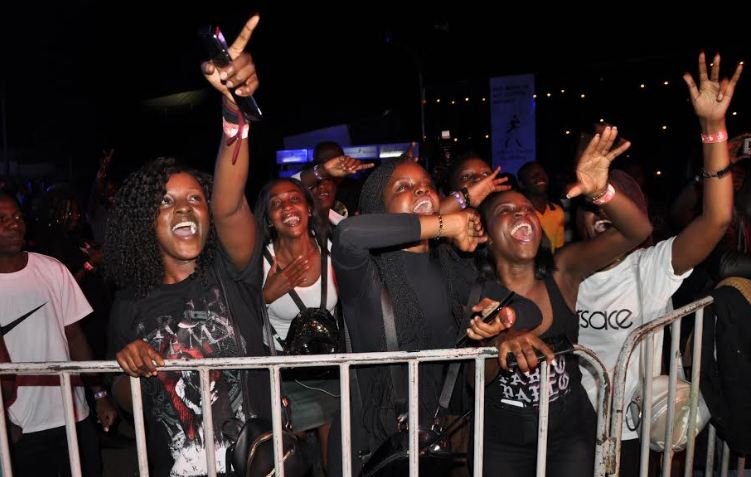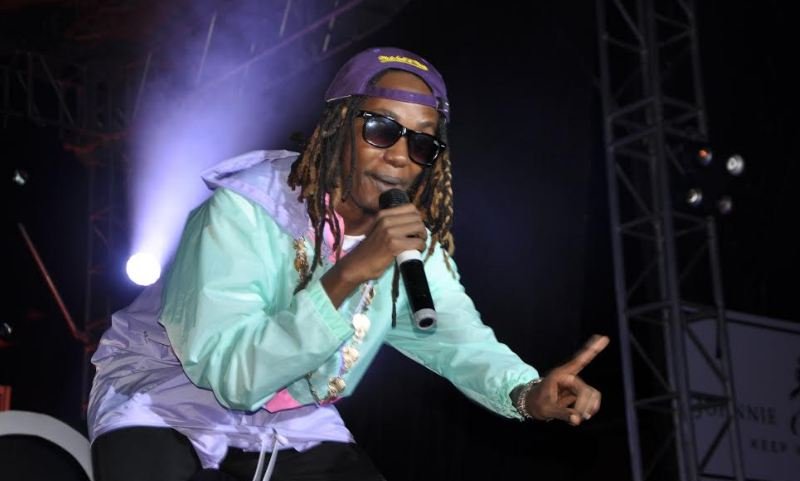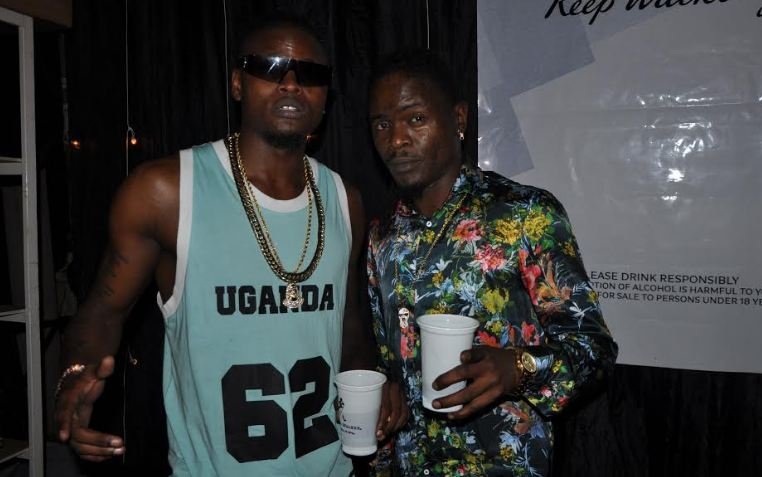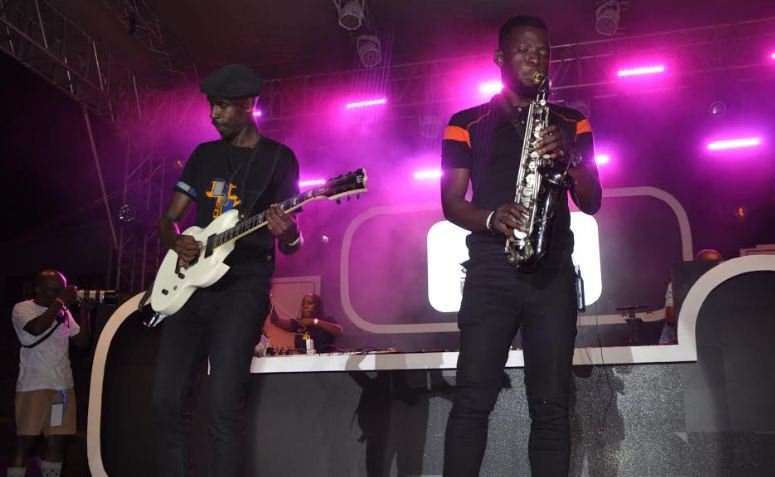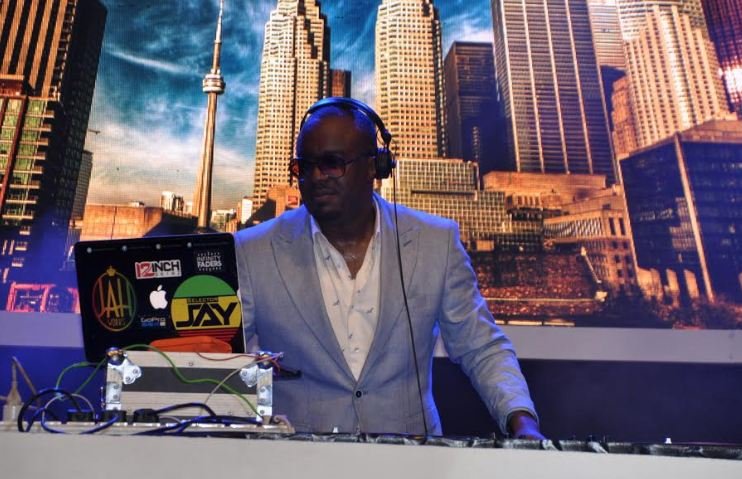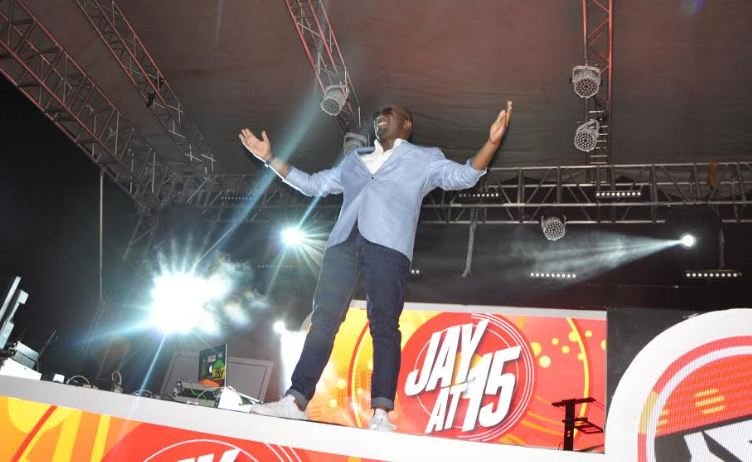 (Visited 1 time, 1 visit today)