Rising singer Ashie talks about her music journey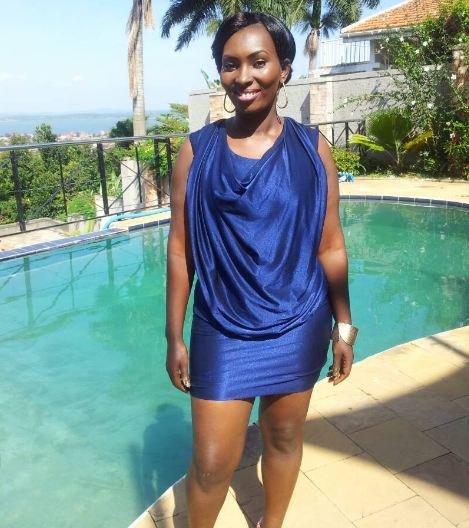 Our reporter had a chat with rising singer Ashie and here are the excerpts:
Who is Ashie?
My name is Sandra Ashaba, hence the 'Ashie'. I am a simple, free spirited and fun loving lady. I love making friends and by this, I purpose to make one every day, or at least an acquaintance.
When did you join the music industry and what have been some of your projects?
I started singing back in O level when I majored in music as a subject, but I started recording songs in 2011. Some of my projects include; Dance, Let it rain, Hold me, and Mukundwa among others.
What has been your best and worst experience in the music industry?
One of my best and thrilling experiences was my first video shoot for the song 'Mukundwa', I couldn't believe I had been missing out on such adventure. My worst experiences are the rejection moments by people who I needed help from to make it to the next step but I must say they have made me resilient.
Are you in a relationship?
No
Tell us about your latest video project
My latest video project which happens to be my first too was a very exciting moment. I worked with a very enthusiastic and supportive team from Egotastic (EMG) on the song titled 'Mukundwa' which means 'lover' in Runyankore. It is an 'RnB' song which was produced by Nase Avatar at Portbell Drive Music.
Where do you see Sandra a few years from now
Well, I see myself in a place where I can be able to do a peculiar kind of music for the Ugandan audience. The kind that isn't often sung here.
Many musicians have found it hard to make money from their works because of the copyright law in Uganda, what are your views on a workaround on this?
To be honest, it is a bit harder in this day and era considering that social media isn't censored or restricted, yet it's the easiest way to market the music. However, once a musician is established, I believe that with better management, this can be improved, gradually.
Who do you admire musically internationally and why?
I admire Mariah Carey. I learnt to sing on her CDs, I would always want to copy her notes and style and eventually I was able to sing a whole song. She is also one of those old wines of the music industry that have really stood the test of time.
Do you see yourself taking on the international scene?
With music, anything is possible, because you never know where your best audience may come from. So, definitely yes.
Any word of encouragement for those would like to join the industry?
Music is a passion; it cannot be done consistently if it's just for trial. A lot of patience is required to just finally join and definitely hard work when you do. Just follow your heart to your dream.
(Visited 510 time, 1 visit today)
VIDEO: Maleek Berry Impresses at Blankets and Wine festival

By Staff Writer
It is always a festival full of colour and pomp not to mention the awesome drinks that they allow you to carry to the venue and drink the day away. Blankets and Wine was back last week and as usual it attracted a massive crowd from in and around Kampala. The highlight however, was an act from Nigeria. Maleek Berry, a British-Nigerian record producer and recording artiste was in the building to bring down the house and entertain revellers. And he did just that. He didn't disappoint as he moved the crowds from the moment he stepped on stage to the moment he left the stage. We have the videos here for you.
(Visited 510 time, 1 visit today)
Fille Announces Concert dates for Next Year

By Consolate Namyalo
Singer Fille Mutoni has joined a list of fellow Ugandan musicians who plan to organize concerts next year, among them, Ykee Benda, Winnie Nwagi, Cindy Sanyu among others.
The 'Sabula' hit maker had a successful music tour mid year and looks forward to blessing her fans with a concert early next year on 1st March, something she confirmed herself at the Fik Fameica "My journey" concert.
We shall avail you with more details on this concert, as they come through.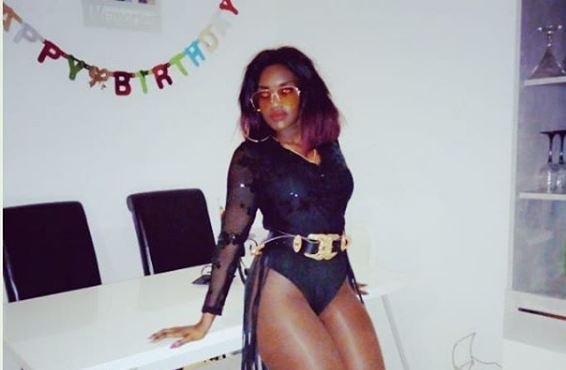 Another concert to look forward to!
(Visited 510 time, 1 visit today)
Photos: Douglas Lwanga closes Purple Party 2018 on a high

By Staff Writer
It is never easy to organise an event in Uganda, get big crowds, people talking and all the top stars at the show. This however seems to have been a year for Douglas Lwanga of NBS TV as he had massive turn ups on all his Purple Party events in Mbale, Mbarara, Hoima and even Entebbe last weekend.
Spenah beach was a hive of activity as Douglas' fans, sponsors and the usual party animals came in large numbers to witness the finale of Purple Party 2018. Musicians both new and old were at hand to entertain fans who were hungry for more as soon as the current star  went off stage.
The event was broadcast live on Social Media channels and even on NBS TV and Sanyuka TV's with viewers from around the world following the show.
The TV star was overwhelmed with the love he received He run to Social after the show and said that he had no words to thank fans and his God for making the finale a huge success. Douglas said;
"Help me Thank God, because man he has been so Good to me. What a year. Thank you for supporting me all through my years family. Purple Party Returns Next Year. Merry Christmas and a Happy 2019.  Thank you Lord. When Jesus says yes…"
We have the best moments from the show here.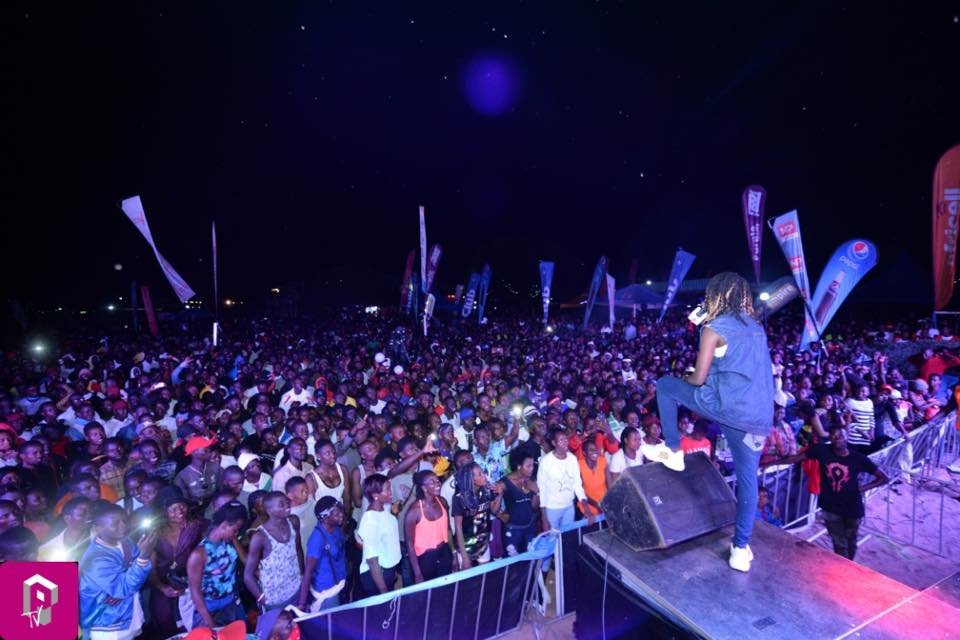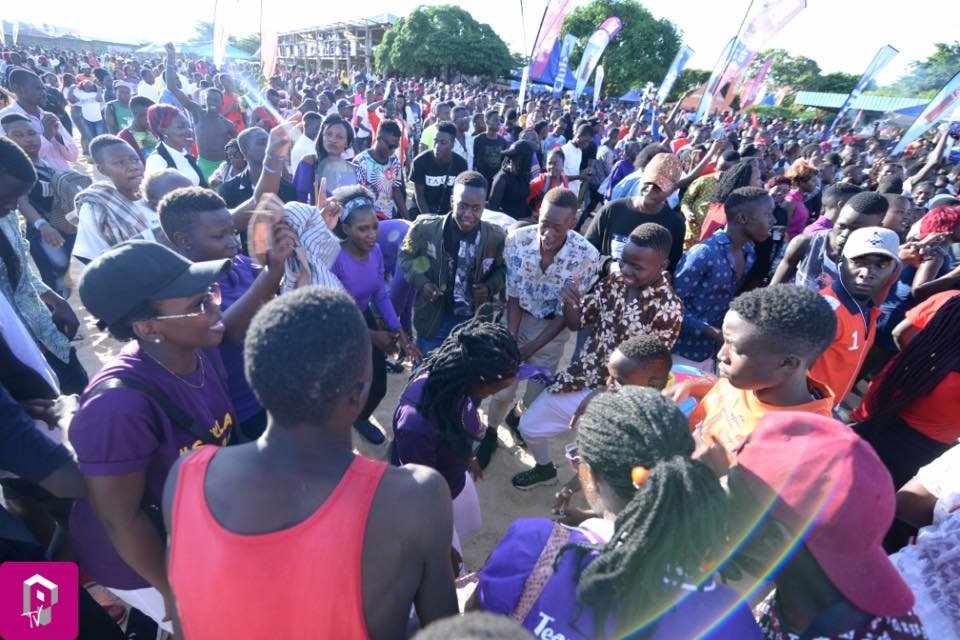 (Visited 510 time, 1 visit today)