Rising singer Ashie talks about her music journey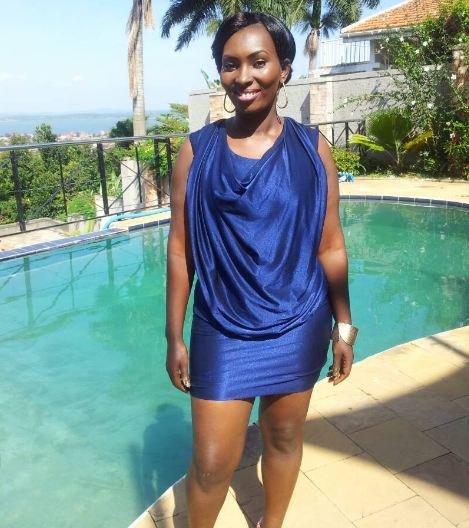 Our reporter had a chat with rising singer Ashie and here are the excerpts:
Who is Ashie?
My name is Sandra Ashaba, hence the 'Ashie'. I am a simple, free spirited and fun loving lady. I love making friends and by this, I purpose to make one every day, or at least an acquaintance.
When did you join the music industry and what have been some of your projects?
I started singing back in O level when I majored in music as a subject, but I started recording songs in 2011. Some of my projects include; Dance, Let it rain, Hold me, and Mukundwa among others.
What has been your best and worst experience in the music industry?
One of my best and thrilling experiences was my first video shoot for the song 'Mukundwa', I couldn't believe I had been missing out on such adventure. My worst experiences are the rejection moments by people who I needed help from to make it to the next step but I must say they have made me resilient.
Are you in a relationship?
No
Tell us about your latest video project
My latest video project which happens to be my first too was a very exciting moment. I worked with a very enthusiastic and supportive team from Egotastic (EMG) on the song titled 'Mukundwa' which means 'lover' in Runyankore. It is an 'RnB' song which was produced by Nase Avatar at Portbell Drive Music.
Where do you see Sandra a few years from now
Well, I see myself in a place where I can be able to do a peculiar kind of music for the Ugandan audience. The kind that isn't often sung here.
Many musicians have found it hard to make money from their works because of the copyright law in Uganda, what are your views on a workaround on this?
To be honest, it is a bit harder in this day and era considering that social media isn't censored or restricted, yet it's the easiest way to market the music. However, once a musician is established, I believe that with better management, this can be improved, gradually.
Who do you admire musically internationally and why?
I admire Mariah Carey. I learnt to sing on her CDs, I would always want to copy her notes and style and eventually I was able to sing a whole song. She is also one of those old wines of the music industry that have really stood the test of time.
Do you see yourself taking on the international scene?
With music, anything is possible, because you never know where your best audience may come from. So, definitely yes.
Any word of encouragement for those would like to join the industry?
Music is a passion; it cannot be done consistently if it's just for trial. A lot of patience is required to just finally join and definitely hard work when you do. Just follow your heart to your dream.
(Visited 510 time, 1 visit today)
I have recovered fully and ready to resume work – Bryan White.

By Stuart G-Khast
Money bag Brian Kirumira who is popularly known as Bryan White is back on his feet and ready to resume his activities with his founded and self funded Bryan White Foundation. Bryan White yesterday revealed all activities will resume now that he is fully recovered and ready to work. "I have fully recovered and will resume work this week or early next week." he said.
Bryan White earlier this month suffered severe sickness that left him admitted in Nakasero hospital where he was after a week refered for further treatment. It is then that the tycoon furthered his treatment in an anonymous hospital from which he returns in better shape this week.
He has assured those that were within vicinity upon his return that he will be returning to work starting this week.
Watch video:
(Visited 510 time, 1 visit today)
World Music Day fete on this Saturday

World Music Day 2018, also know as Fête de la Musique, celebration is on this weekend. The annual music fete which is aimed at promoting music for everyone, from amateurs to professionals, and encouraging artists to perform in public spaces for free will be held on Saturday, June 23 at the French School along Lugogo Bypass.
To be held under the theme, "transforming the youth through music, creation, fusion and the power of the MC", it will be headlined by UK hip-hop artiste Rodney P alongside Skitz in a hip-hop reggae fusion showcase. The concert will also feature performances from regional artistes including Uganda's Byg Ben Sukuya, Nemesis Keya, Recho Rey, and Yallah MC, and DRC's  Control Posse Kongoloko and R'Afrika among others.
The music concert will be preceded by a traditional instrument making workshop which will kick off at 3pm at the same venue. The session will be led by Albert Ssempeke, a well know instrumentalist and creative hailing from the Buganda Kingdom.
Started in France in 1982, Fête de la Musique has grown to over 120 countries and 700 cities around the world, transforming the event into an iconic international music affair.
Staff Writer
(Visited 510 time, 1 visit today)
Socialite Zari Hassan named judge for Miss Uganda Pageant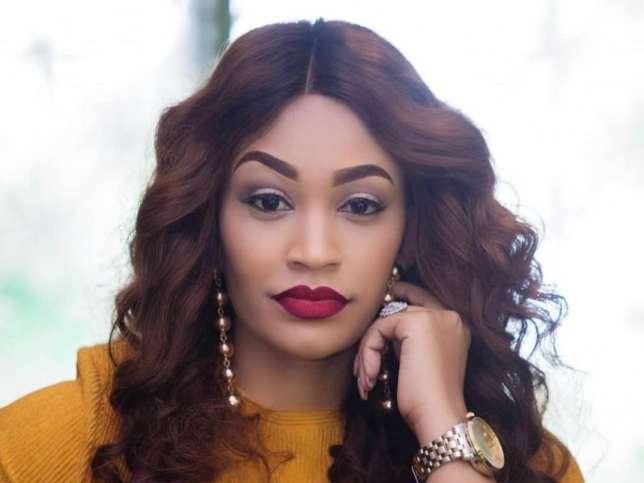 South Africa based Ugandan socialite Zari Hassan has been announced as one of the judges and patrons for the 2018 Miss Uganda Pageant.  She will also be a guest speaker at a CSR (corporate social responsibility) activity targeted to young girls organised by the Miss Uganda Foundation.
According to Brenda Nanyonjo, CEO of the Miss Uganda Foundation, Zari was chosen as one of the judges because she is the epitome of "beauty and brains". "Zari is the perfect example of our motto at Miss Uganda which is beauty with a purpose! She is not only a beautiful woman but she has managed to achieve so much in her career as a businesswoman while she is raising 5 children. We believe she will be an excellent judge for the pageant." She said.
Talent Africa's CEO Aly Allibhai also noted that, "We are really excited to have Zari as a part of our team for the Miss Uganda Pageant. She is a strong independent women who is an inspiration and role model to young women in Uganda. The things she has achieved are phenomenal, she has been though many hardships but she always find a way to bounce back and keep developing and building her personal brand to be one of Uganda's most celebrated personalities."
The Miss Uganda finale is slated for August 10th at Kampala Sheraton Hotel.
Staff Writer
(Visited 510 time, 1 visit today)