The Rise of Two Ugandan Religions: Musevenism versus Besigyeism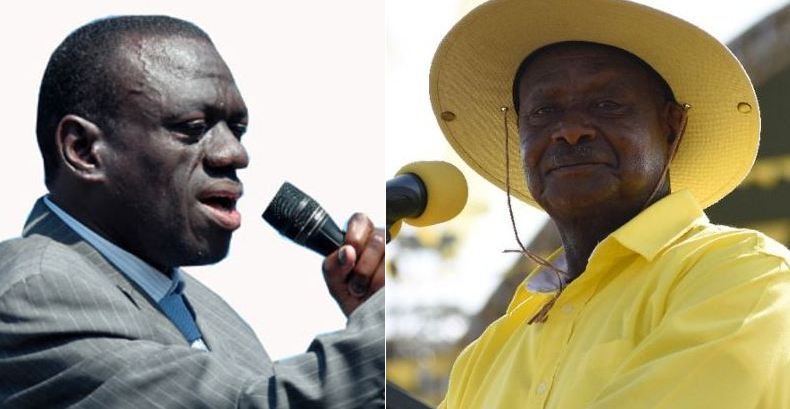 By Ian Ortega
The year is 4000 AD, Yoweri Kaguta Museveni has been dead for over 1500 years. Kizza Besigye too has been dead for almost the same time. However, like all great leaders, these two leaders only died in their physical structure, but their philosophies have lived on, having taken on the body of beliefs, and doctrines. Every January 26th, the followers of Museveni gather at the Holy Grounds of Luwero to celebrate the victory of their god; they are also expected to go on a pilgrimage to Kyankwanzi once in a lifetime.
On the other hand, we have the believers of Besigyeism. Their religion is in complete 'contradiction' to that of Musevenism. In fact, the two sects can't see eye to eye. On the surface, the two are reflections of one another with just a difference in the names of their gods. The followers of Besigyeism are expected to celebrate the day their god was first imprisoned, they are expected to sacrifice all they have in life and to never get stained by associating with the Musevenists. It is Haram for a Besigyeist to be seen talking to a Musevenist. This alone can cause ostracization from the group.
Pause a moment, the year is not 4000 AD. The year is 2017 and for the many neutrals, Uganda's left and right has been set. We have the rise of two religions, Musevenism and Besigyeism. For over 15 years, these two religions have carefully, directly and indirectly crafted their paths, philosophies, beliefs and doctrines much to the extent that their own leaders, have become prisoners of these systems. Museveni has become a prisoner of Musevenism, most of his faults can be attributed to a system he created, only for it to become larger than him. Besigye on the other hand has his hands tied by Besigyeism, even though he may be unaware. Behind these two leaders are their millions of followers; each confessing to these beliefs, making those proclamations daily, as humble religious servants of their gods. We have the far right (Besigyeism), not open to dialogue, viewing criticism as treason and longing to right things through revolution. We also have the far left (Musevenism), arguing for things to stay as they are, chanting about the great gains of the revolution and somehow open to criticism.
The battle lines seem to have been drawn. It is now the fight of 'good' versus right or evil. It is the 'devil' versus the 'Lord.' What wonderful times to be alive to witness the birth and rise of two Ugandan religions-Besigyeism­ and Musevenism! Yet time and again in history, isms have always come with faults. There is always danger in the excesses. No wonder Aristotle always argued for the golden mean, for in there, virtue found peace and comfort. I write this as a warning signal of what will befall our country when it succumbs to the excesses of revolt, mine, is a revolt against the excesses of revolt, whether it be on the far right (Besigyeism) or far left (Musevenism).
For a long time, I have felt like a prisoner considering that most of my friends have always subconsciously subscribed to these two religions. Whenever I put out a single criticism of Besigye or praise of Museveni in the midst of FDC apologists, I will be followed with a mammoth of insults, I will be viewed as the worst of sinners, a man to blind to evil, siding with the devil in the fight for good. On the other hand, when I am with the Musevenists, I am expected not to genuflect, I have to parrot the line of the day. I am expected to cite the awesome economic growth figures even when growth has only been concentrated in the hands of a few. The difference however is that the Musevenism group is a little more accommodating, even though they may view my criticisms as simply signs of frustrations of a man who's far off from the cake at dinner. They argue that it's because I am not eating, that's why my mouth is talking. How I wish they were right on this!
It is becoming a very lonely uncomfortable place as a neutral in this country called Uganda. Both religions carry the same tag; "you are either with us or against us." To them, there is no mid-ground. But how shall they find virtue, when they each, have closed their houses to criticism, both internal and external?
Scott H Young, a young blogger notes; "'Isms' develop as a way to separate people into distinct tribes. The downside is that tribal logic isn't rational. Instead of trying to decide which belief system is true or most pragmatic, people defend their tribe at all costs. The damage of 'isms' is obvious in politics. Instead of rationally trying to decide on the best way to govern, most effort is spent on partisan battles."
But as with all isms, they usually end in self-destruction. In evolutionary psychology, we always speak of 'group think.' Group Think was coined by social psychologist Irving Janis (1972). It occurs when "a group makes faulty decisions because group pressures lead to a deterioration of "mental efficiency, reality testing, and moral judgment."
On one hand, the god Museveni is surrounded by people who can't open his eyes to the realities of the day. He is surrounded by praise singers. After all, gods can't be critiqued, they are just praised and worshiped. None tells him about the soaring unemployment rates, the ever increasing economic disparities, the ever-evident nepotism and tribalism, the fact that most big positions in government are filled by one region, the fact that one region has grown faster than two others. He is also not told about the increasing dissatisfaction over a 30 year rule. All he is told, are his achievements and the constant reporting of the economic statistics as compared to 1986, as though all these were Bible verses in the book of Musevenism. I also understand he is now a prisoner of Musevenism. He's created a system so big that those who feed off the system, the status-quo can't even imagine their survival without him at the helm.
Then we have Besigye who for over 15 years has defied Museveni's rule and has claimed to always win the elections only to be rigged by the electoral body. He sees himself as the fighter for all the forgotten and hurt Ugandans, one who was sent to take them to the Promised Land. He too has created the "Besigyeism" cult of which he is a humble slave. He can't even objectively realize that his strategies are wrong at many a times and thus need a renewal. The gospel of Besigyeism is inked in stone. Museveni, the corrupt devil, must be overthrown and the glory of good shall shine all over Uganda. Anyone who by any chance speaks ill against Besigye is believed to be infected by the devil. For Besigye, he is not led by convictions, he has become the conviction.
For majority Ugandans, Besigyeism and Musevenism is now an identity, and there's so much to fear about things when they evolve into identities. Secondly, the two religions have fallen prey to reductionism. Besigyeism has reduced all Uganda's problems to Museveni. They argue that 'take out Museveni and all will be well' all too blind to notice that problems are always complex and failure to notice this is a recipe for self-destruction. These isms also devolve into a sickening condition known as "Group Think."
On the Wikipedia Page about 'Group Think', it is written; "Groupthink requires individuals to avoid raising controversial issues or alternative solutions, and there is loss of individual creativity, uniqueness and independent thinking. The dysfunctional group dynamics of the "ingroup" produces an "illusion of invulnerability" (an inflated certainty that the right decision has been made). Thus the "ingroup" significantly overrates its own abilities in decision-making and significantly underrates the abilities of its opponents (the "outgroup")."
In that one paragraph, the whole dilemma of Ugandan politics as its stands is explained. And with it, we sorrowfully, heads bowed in sadness welcome the arrival of Besigyeism and Musevenism. As we stand on the walls, wearing out neutralism coats, we stand to be swallowed by either ism as they mistake us for belonging to either side. If these groups can't ever tolerate people who will freely air objections and doubts, it is clearer that sooner than later, what we are about to have in this country is political dystopia. Things indeed shall fall apart, we hope to come out alive then.
(Visited 102 time, 2 visit today)
BBS Terefayina launches World Cup in live broadcast.

Yesterday as the long awaited World Cup final kicked off, Mengo based BBS Terefayina as the only authorized local station to broadcast all 32 games broadcasted its first match. While the station broadcasted the match between hosts Russia and Saudi Arabia, there was also a ceremony to mark the milestone where VIP guests like the Katikiro graced the live broadcast on big screens in Bulange.
BBS Terefayina will continue to broadcast the remaining 31 matches live.
(Visited 102 time, 2 visit today)
PEPSI ISSUE PRESS STATEMENT ON TRAGIC ACCIDENT.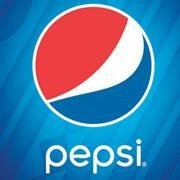 Yesterday evening a Pepsi vehicle registration no: UBD 061D was involved in an accident with a pick-up and a Boda boda along the Kampala – Gulu highway at Nakasongola. Unfortunately, five people lost their lives in the incident including a member of the Crown Beverages' fraternity, Mr Emma Kibira, a sound engineer. Other injured persons were taken to Laco Hospital in Luwero for further treatment, they are currently stable and will be transferred to a health facility in Kampala.
The Crown Beverages Limited fraternity is deeply saddened by this tragic accident and send their deepest condolences to all the families that have lost their loved ones.
May the souls of the dearly departed rest in eternal peace.
(Visited 102 time, 2 visit today)
Sheila Gashumba and Fik Fameika twin with Development Channel for Economic war.

Media personality and NTV the Beat presenter, Sheila Gashumba and Local Musician Fik Fameika have been signed by Development Channel to promote the company's Economic War.
Sheila Gashumba and Fik Fameika are both Development Channel Ambassadors, the duo got this role in this Pan-African Economic war, to influence their following to join this war that is aimed at improving the livelihood of the Ugandan people.
Like Sheila Gashumba, Fik Fameika promised to use their social media following to address the company's goals on Facebook, Instagram and Twitter.
Gashumba together with Fik Fameica's manager signed individual contracts to create mileage for the company. The two signed the contracts on the following terms; to share and comment what has been posted by the company and talk about the company each time they appear on TV shows.
In support of the Economic war, Gashumba said that Africa has been waiting for something like this. The Economic war is the most influential war every African should be part of. Since there are global economic precedents that have attested to the fact that one company can lift a whole nation out of poverty, Sheila Gashumba is certain that Development Channel is here to change Africa and create a strong middle class.
"I am so grateful for this initiative and I encourage everyone to stick to my Facebook, twitter and Instagram accounts to know about this amazing company, Development channel," she said.
While Fik Fameika commended Development Channel for the initiative to transform Africa from a third world economy to a sustainable economy.
"The idea of an Economic war will benefit the common man. African citizens should see this as a golden chance; if the idea of Economic War is embraced families will have better lives."
The two artists signed the three months contract before Development Channel Chairman, Charles Lambert at and was witnessed by the company's lawyers Sanyu Mukama Jamil and Joel Israel Kidandaire at the company's head office in Kitintale in Luzira.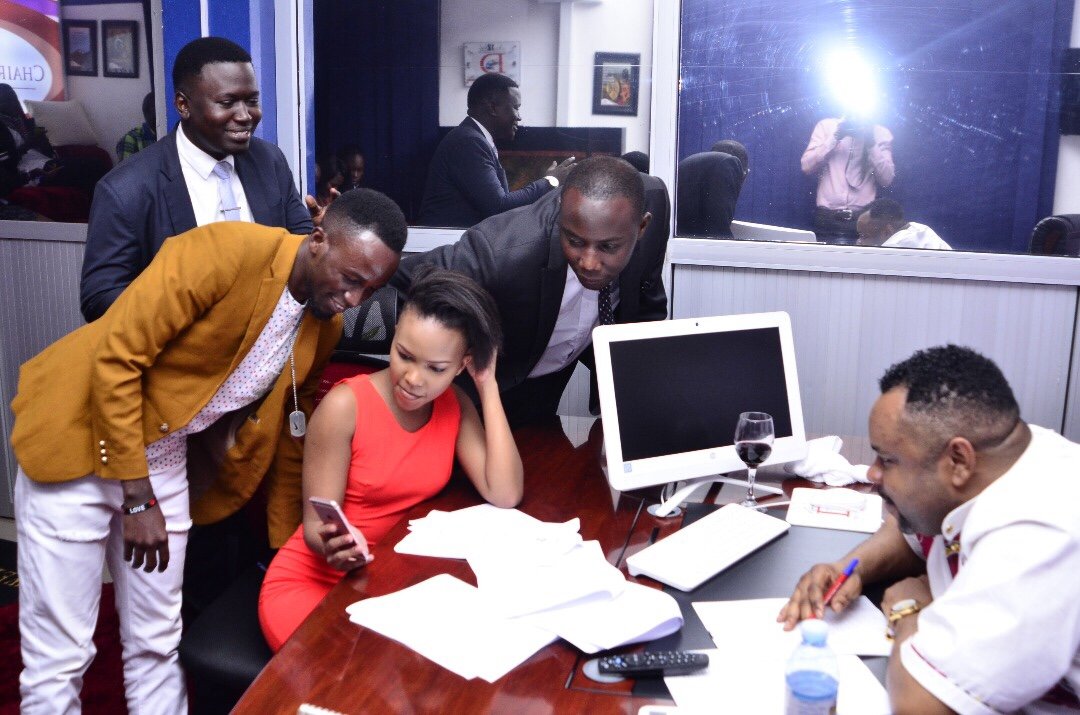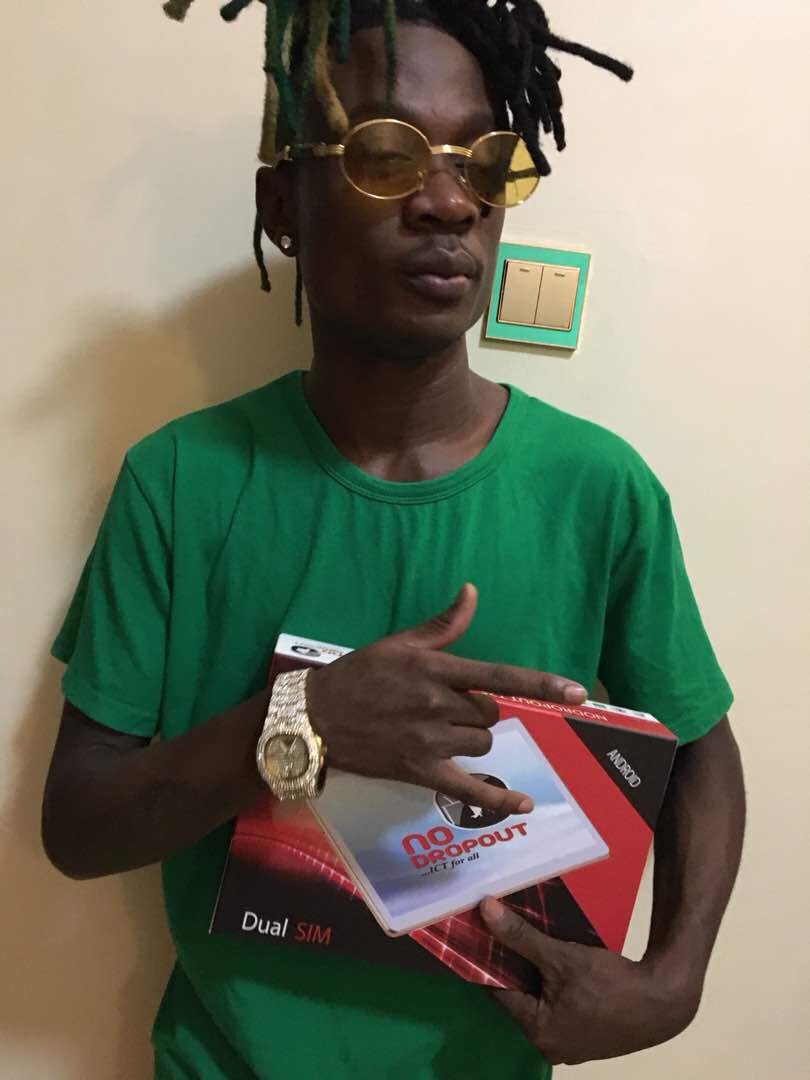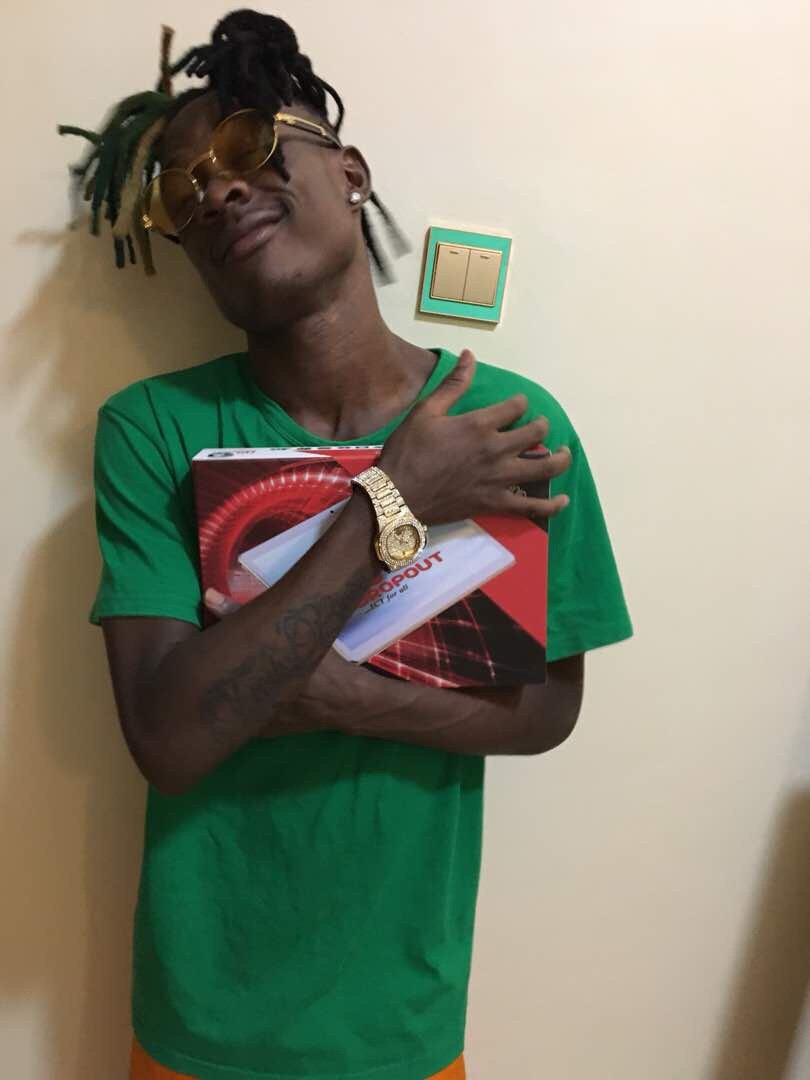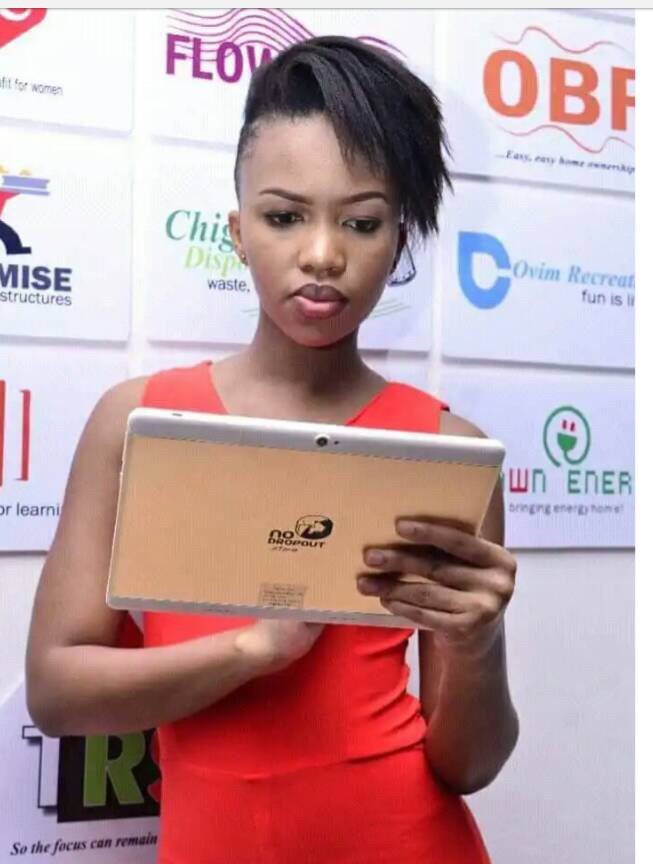 (Visited 102 time, 2 visit today)