RIP: Gospel Singer Mac Elvis Died in a Swimming Pool
"[katogoaward]"
By Isaac Mites
The Ugandan Urban gospel singer Mutalya Elvis alias Mac Elvis is dead.
He is said to have died after drowning in a swimming pool in Tanzania where he and some other Ugandan artistes were involved in school and church tours. It was reported that the singer's body was found floating in the swimming pool.
The Urban gospel star has been almost everything and has done almost everything to lift the gospel music industry in Uganda. He has been a producer, singer and even a preacher.
In the journey of his career, he had managed to voice many songs which include Katikiya, Topowa Game, Oli Nange Alternative, First Priority, Love Him Now to mention but a few. He had even collaborated with famous Gospel star Exodus.
According to reliable sources Mac Elvis was a true born again Christian who sprouted out of the crowd with his 2011 release, "Church Boy", an album full of mid-tempo jams and occasional club rockers. Elvis was under Watoto Child Care taken in after losing his parents at the age of 6.
Uganda and the whole gospel industry will dearly miss you. RIP Elvis!
To connect with Isaac Mites
Email: isaac.mites@gmail.co­m
Twitter: @Jigsaw_myts
Facebook: www.facebook.com/­isaac.mites
Mobile: 0788522010.

(Visited 1 time, 1 visit today)
Nxt Radio's DJ Geeman rewarded, now finding G-Spots on a daily
By Reporter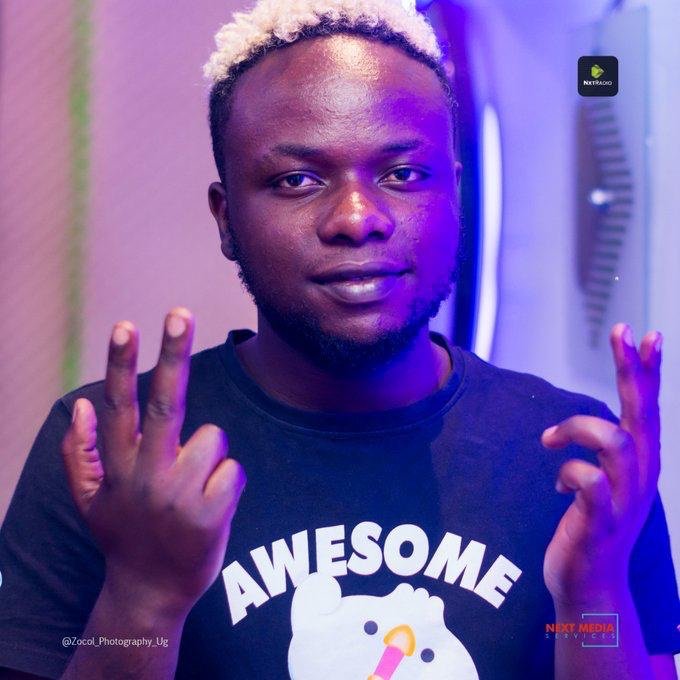 If you don't listen much to Uganda's pioneer audio-visual radio station, 106.1 FM Nxt Radio, then you have probably seen a white-hair-tinted DJ mashing up the stages of Blankets & Wine, usually dressed in his signature lime-green baggy t-shirt. That lad is talented, isn't he?
Well, hehis name is DJ Geeman, and he is one of the Nxt Radio resident DJs. He now has his own daily show, the "Nxt G-Spot," a dream for many a DJ, and as it turns out, he is very highly regarded around the station.
"DJ Geeman is one of the hottest upcoming deejays in this town and that explains our choice," the Nxt Radio General Manager, Marcus Kwikiriza, told this website.
Geeman's commitment, hunger and diversity are some of his biggest traits and go a long way to explain why the station handed him this new daily 2-3pm project.
"2pm is right after lunch and research shows us that most people tend to require a bit of a 'wake me up' then. The G-Spot is, therefore, that one-hour package to do just that, to give our listener that deserved great afternoon, and who better to deliver this than DJ Geeman?" further remarked the "Big Hits Station" General Manager.
The Nxt G-Spot offers Reggae on Mondays, HipHop & RnB on Tuesdays, African Music on Wednesdays, Throwbacks on Thursdays, and House Music on Fridays. Time to have dates with our headsets, right?
With music being one of the greatest creations by mankind and an important part of our life as a way of expressing our feelings and emotions, our verdict is that Nxt Radio is yet again right on the money!
Nxt Radio can be listened to LIVE on 106.1 FM, via the Nxt Radio App, via the Nxt Radio website or via StarTimes on Channel 243.

(Visited 1 time, 1 visit today)