Review: How Radio and Weasel celebrated 10 years in the music industry
By Our Reporter
On Friday, I confirmed that Kyadondo is not an easy venue to fill up. It was 10 years of RAW. And I happened to enjoy from the General section with my colleagues and their wives. I was the only single man standing.
We got to the venue much earlier. And true to the common word, life is always on the other side of the General wing. Every moment some guy is throwing some funny one liner. Nothing is as interesting as seeing a human being act free.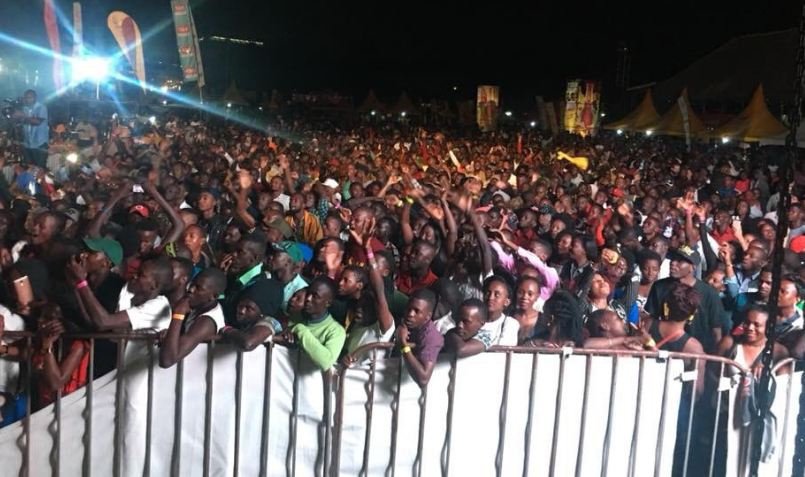 What tends to happen in the VIP wings is signalling. Someone signalling wealth, fame or importance. In General, people are just real.
I hate to passively participate in any fun activity. I want to be actively involved. So yes, I decided to first ensure I had my dancing space. And then officially declared the 10 years of RAW.
So we start off with Deejay Nimrod on the decks. Then from there on it is upcoming artistes fighting for a chance on the stage.
At some point, there was a call for Dixon to come and save the situation. MC Fish comes with his own songs; "Mbalileemu mbalileemu…" and then that song with all the songs.
Exodus appears, Aziz Azion appears. Kent and Flosso appear. B2C appear. And another too many artistes whose names I could not decipher.
But the winner of them all is Gravity Omutujju. I think this guy is magical. I have never seen him bore his audience. This guy is a super performer. He puts you in this intense high energy and abandons you… that is what he did with his one and a half songs.
Some artistes like Lil Pazo requested that we save UG music. No way, UG music must save itself.
Anyway the magical duo lands on the stage some minutes past 9pm. They open up with their 'Talk and Talk' song. Take us through Nakudata, Ngenda Maaso, and many others.
At Amaaso and 4 more songs , I choose to bow out. Get outside and offer some of my extra tickets to some people waiting outside.
Then I noticed that Kyadondo was not full. And it is because Goodlyfe are not awesome musicians but people are generally poor at the moment.
The sound was fairly good, performance great…. but attendance fell short of the 10 years expectations.
(Visited 1,068 time, 1 visit today)
Nutty Neithan, Latinum to share stage at this week's unplugged.
Unplugged, the leading live music platform in Kampala has hosted a single artist or group since it started in November in 2017. This is about to change as Liquid Silk Naalya plans to host two acts on the same stage this Wednesday.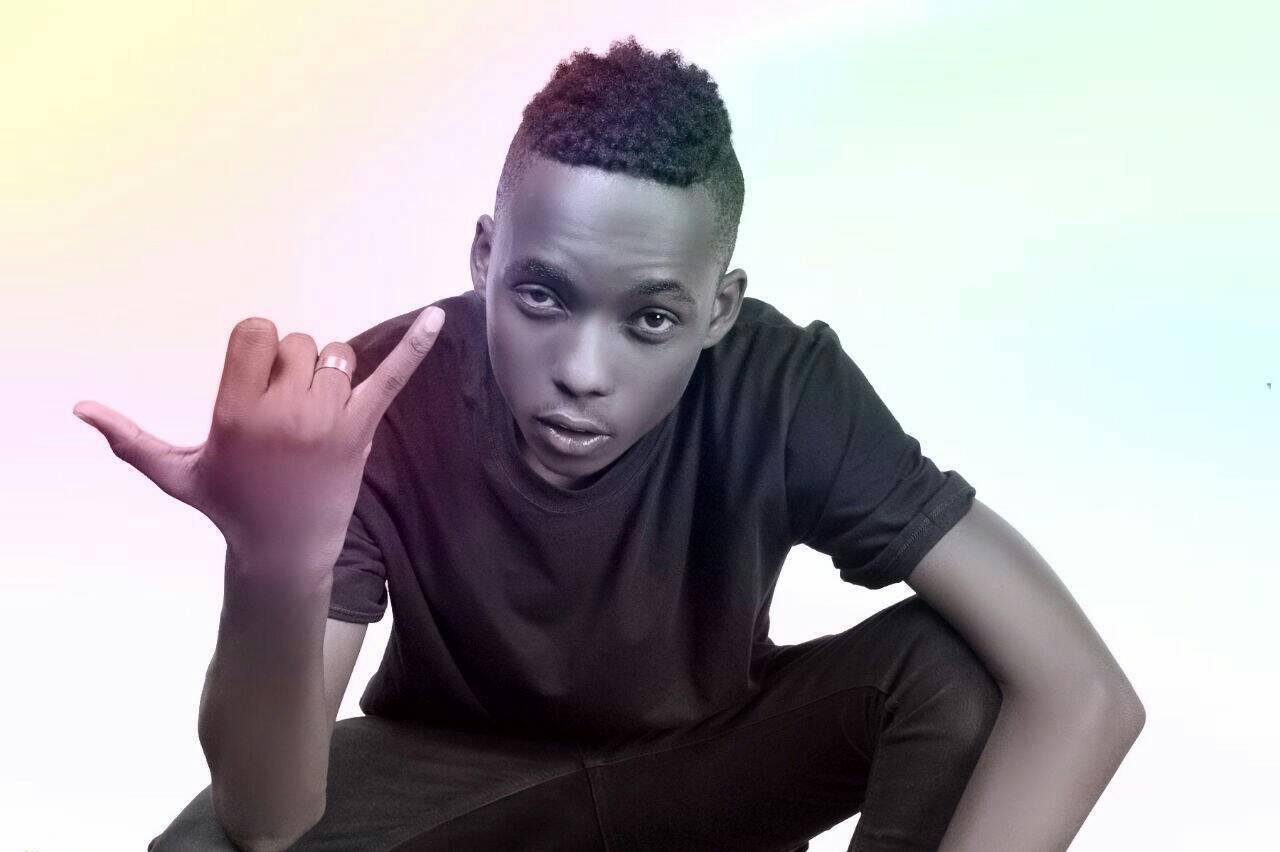 Nutty Neithan and Latinum, will grace the Unplugged Sn 2 stage this Wednesday in what is being dubbed Unplugged Sn 2 – Double trouble. Afrigo Band, Bebe Cool, Chameleone, Cindy and most recently Myko Ouma are some of the acts who have enchanted fans in the upscale Naalya-based club.
The introduction of two acts on the same stage is definitely a departure from this norm, and it appears to be an attempt by the management of Liquid Silk to add flavour to Unplugged.
Nutty Neithan who has built a trademark with his blue tinted hair is popular for tracks like "Bakuwe Kyonywa", "Binkubye," "Walk To Work" as well as "Follow My Rules," – a collaboration with Mun G.
Similarly, Latinum who finished S.6 only last year is equally a formidable artist. The young talent who is know for his distinct dancehall voice is popular among the young audience for tracks like "Ova Kampala," "Baabo," "Man Away," "Some Mi Want" and "Amanya Gange"
Since this is going to be the first Double trouble edition, there is a lot of anxiety.
(Visited 1,068 time, 1 visit today)
Smart Djaba shoots 'Show Them Love' Video – Photos
By Staff Writer
Smart Djaba has kicked off serious business  upon signing under Gifted Music Group. We have releiably learnt that the singer over the weekend was in Kenya shooting the video for his latest song Show Them Love
In his bid to conquer East African music industry, Smart Djaba has not only worked with top audio producers, but also he chose to work with one of the top video directors J Blessing for his project
The video which was shot in Malindi according to the singer's management, it is expected to be out early next month. here are some of the photos we manged to get you behind the scene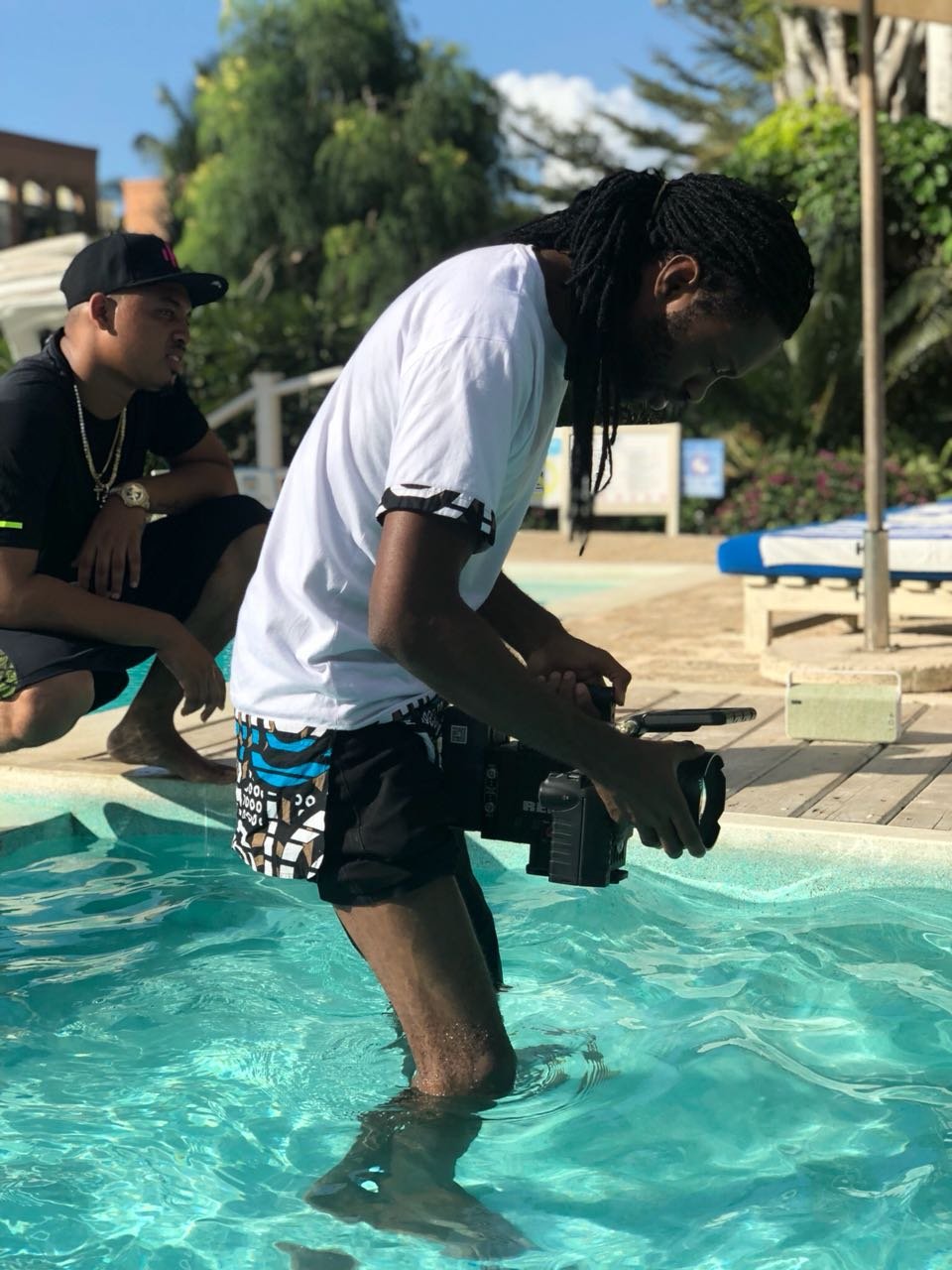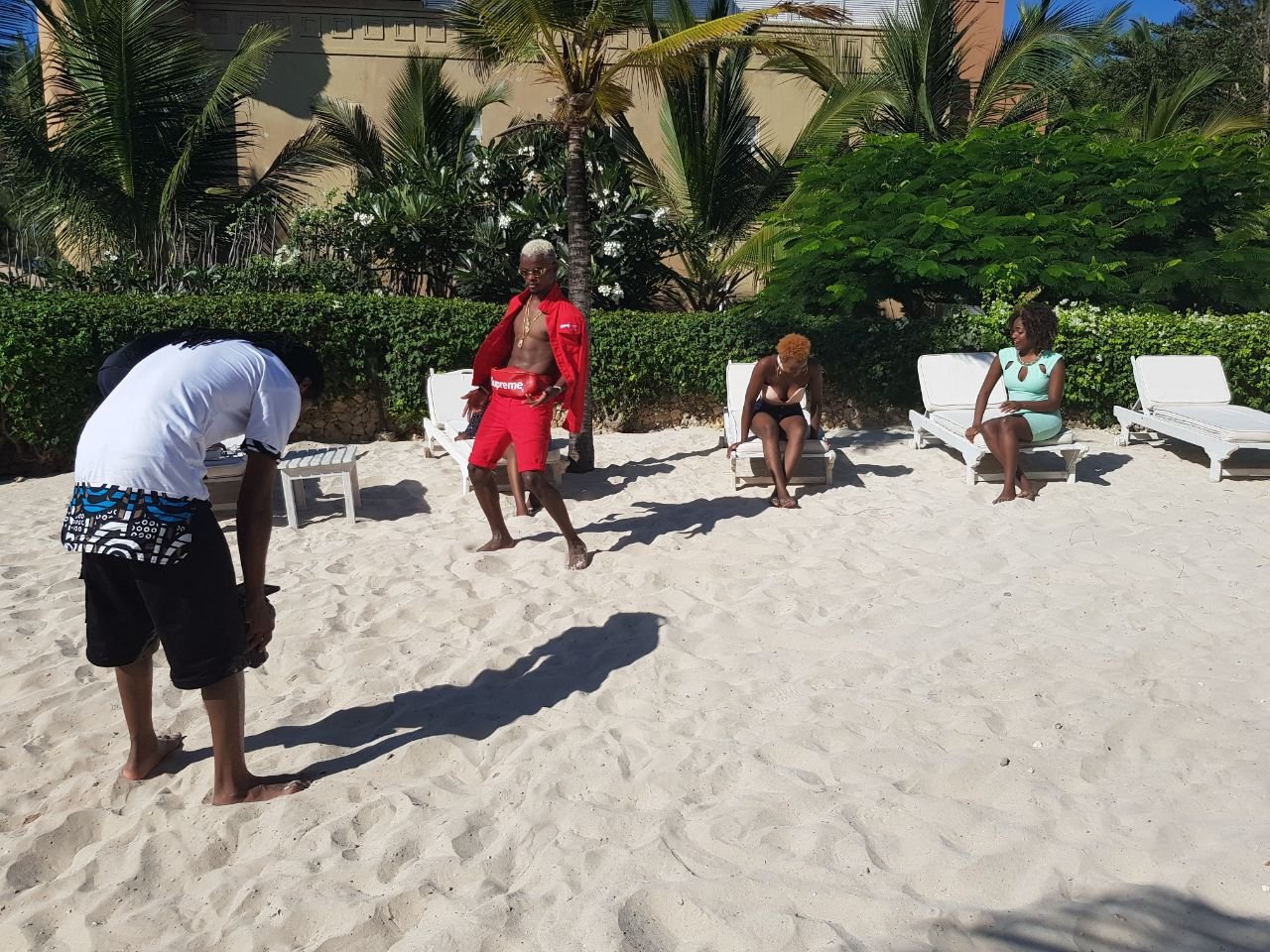 (Visited 1,068 time, 1 visit today)
Jose Chameleone extends charity to Congo.
Profound singer Chameleone did not only make us proud when he filled Goma grounds in DRC over the weekend but also extended his giving heart to the Congo people.
Jose Chameleone after his successful show in DRC visited Don Bosco Ngagi orphanage where he donated essential items amounting upto 3000 dollars. The singer supplied the orphanage with bags of rice, Posho, sugar, beans and boxes of soap to better the lives of the young unprivileged children in the camp.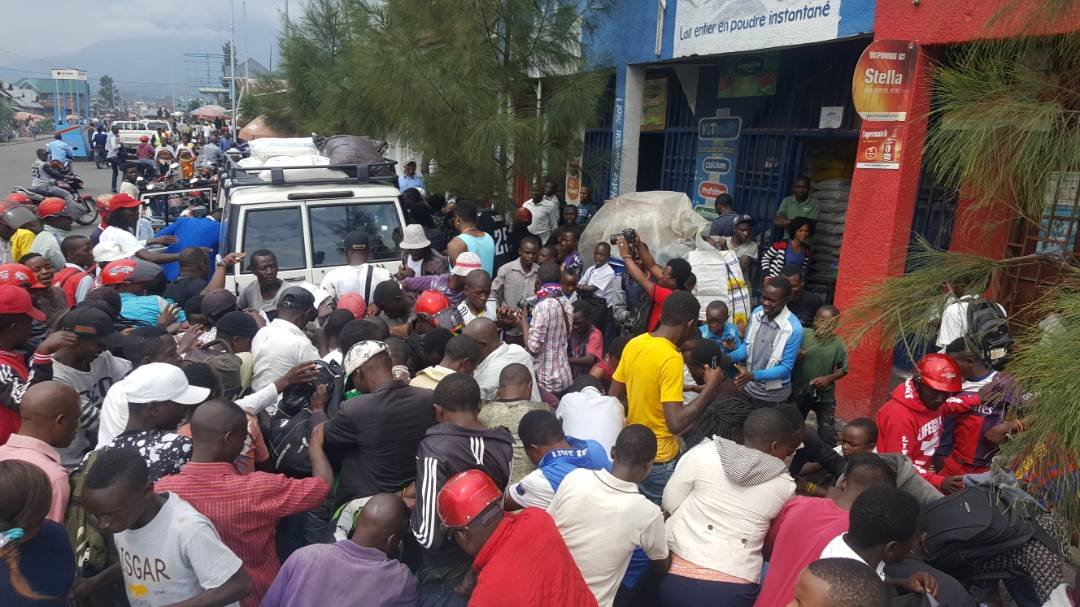 "It does not make sense for me to come here and make upto 30,000 dollars and I cannot even leave 10% of it to the people that gave it to me." He said. Jose Chameleone added "May the almighty guard us all so we can meet soon enough. Let us stay in peace like the event theme was, Amani is peace and let us keep that."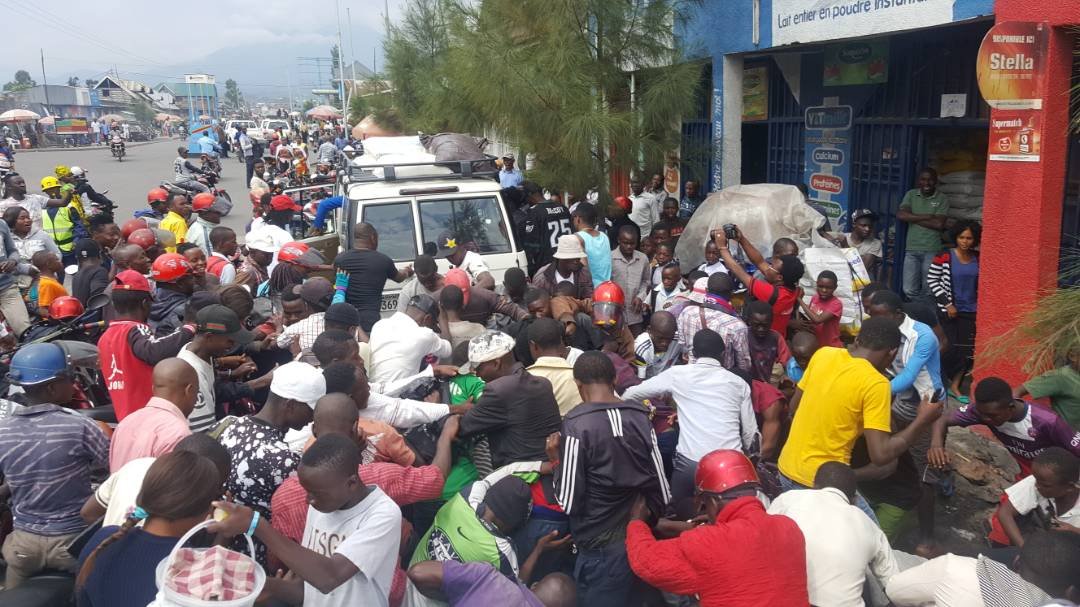 Chameleone has previously been so involved in Charity under his charity organization "Chameleone foundation" where he has schooled children, provided basic needs for the needy. Just like his music, the singer could be breaking boarders with the organization.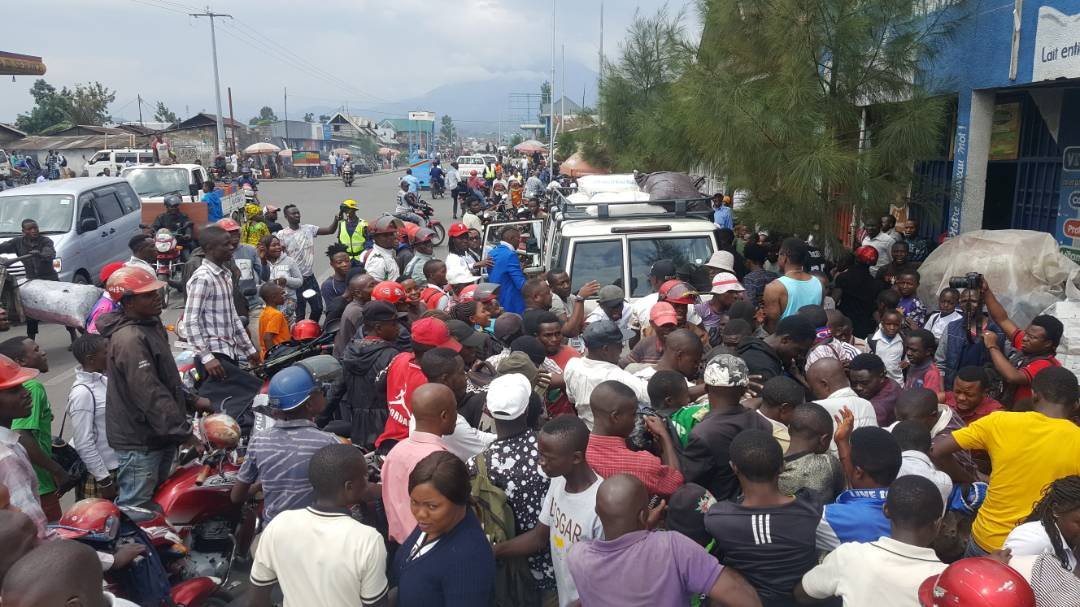 (Visited 1,068 time, 1 visit today)