Rapper The Mith speaks out on his music, inspiration and future plans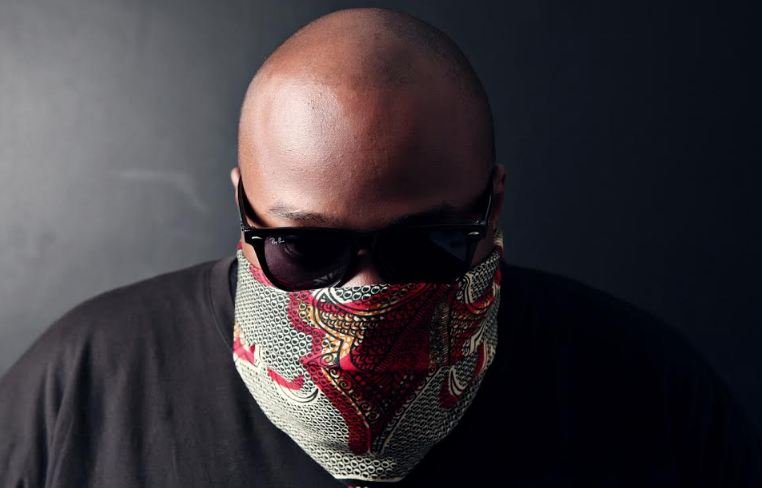 By Our Reporter
Renowned Ugandan Hip hop star, The Mith, will be one of the acts at the upcoming Blankets and Wine Kampala  that is slated for this Sunday, 18th December at Lugogo Cricket Oval.
Tom Mayanja aka The Mith aka Mr. So UG, also a member of Hip hop group Klear Kut, is one of the 'fathers' of the Hip hop music industry in Uganda. Having been on the music scene for close to twenty years, it is safe to say that The Mith has helped shape the music industry in Uganda, especially the Hip hop genre.
With already two albums to his name; "Destination Africa" and "The Week of September", The Mith is working on new projects that will include his third album and a collaborative EP.
We caught up with The Mith ahead of the last Blankets and Wine Kampala on Uganda's 2016 social calendar.
The Mith who believes that there is no 'perfect song', says he draws his inspiration from conversations with different people, driving around and generally being observant.
On whether he had any particular Ugandan artists that he wished to work with, The Mith said; "Collaborations are key to staying relevant. So, yes, there are some artists I would love to work with. Sandra Suubi, Michael Kitanda and others out of my genre I am paying attention to, because I do like the music they have been putting out."
On being asked to describe the Hip hop scene in Uganda, he said; "The Hip hop scene in Uganda is vibrant, exciting and progressive. One could say that the scene is 'Lit'."
The Mith who came to the scene with Klear Kut, the group that had the first Ugandan video air on MTV, said that they have never left the scene as group members still make music. In fact, the group has a project in the works.
On his five year plan, The Mith says; "married. Ha!!! Seriously though, there are plans we will unveil real soon, that will put me on the five year plan that we have set up, and y'all will know then."
Sponsored by Tusker Malt Lager, Blankets and Wine is East Africa's premier music experience, designed to showcase outstanding musicians in the emerging genres of afro-based music. The 15th edition will be headlined by Tanzania's top singer Ali Kiba. Other acts will include Jemimah Sanyu, Giovanni Kinying and DJ Naselow.
Entrance fee is 100,000 UGX and gates open at 12:00pm.
(Visited 267 time, 1 visit today)
Three Ugandan Men have been disappointed by Flavia Tumusiime's engagement

BigEyeUg Team
When she hit our TV screens back in 2015 as a news anchor, may men were smitten by Flavia Tumusiime. Some would hurry through the traffic using all sorts of shortcuts to get home and catch the beauty on TV at 9pm. Flavia was the talk of town and many had plans to meet her one day and let her know how they feel. A few men got the chance, they did let her know how they felt. And now that she is engaged, they have been heart broken. We have the list.
APass
Not long ago, APass declared his love for the TV star and AM to PM show host on Capital FM. Although he was rejected, the singer has never gotten over the fact that he will never call Flavia his own. At one point Flavia is quoted to have said that many men want her but most of them for a short term and yet she was looking for a long term relationship. Turns out APass was seen as a short term man and he is heart broken thanks to the announcement this morning.
Maurice Kirya
Rumours have been making rounds for years that Flavia was dating Maurice Kirya. The two were rumoured to be seeing each other especially after their appearance on the TwendeKazi reality TV show together 4 years ago. Flavia was seen many times at Kirya's Sound Cup Cafe before it was moved from Garden City to Village Mall. It was clear that something was going on between the two for some time. Today, on hearing about the engagement, we are sure Kirya is heart broken.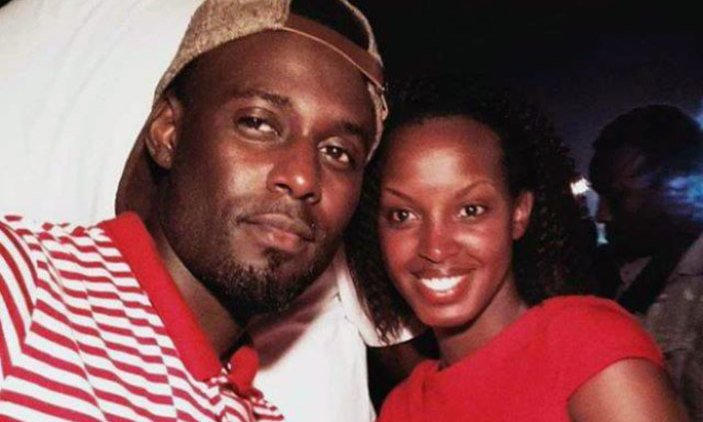 William Bakabulindi
Flavia and the Chairman of Proline Football Club William Bakabulindi had a special friendship. Snoops spotted the two at events having a good time with a lot of PDA. They were rumoured to be dating for sometime before everything stopped with non of the parties talking about the relationship. On hearing about the engagement, William must be disappointed.
Speaking about her engagement over the weekend, Flavia Tumusiime who has been rumoured to be dating few TV star Andrew Kabura said that it was a surprise that she loved. 'It was a nice surprise. I will be honest, I hate surprises because I never know how to react. I was dumb founded. I kept quiet for a while. I did cry but am looking forward to it,' she said on Live TV. Congratulations Flavia.
(Visited 267 time, 1 visit today)
VIDEO: Mary Bata donates to fans

BigEyeUg Team
Musician Mary Bata unleashed her philanthropic side when she visited Katanga slum and gave out several items to the dwellers. The new mother who was blessed with a child recently, gave out maize flour among other things to the less fortunate.
'When I remember where I have come from, I want to come back and give back to people. That is why I am here today,' she said.
(Visited 267 time, 1 visit today)
Flavia Tumusiime: I cried when he proposed to me

BigEyeUg Team
Today we woke up to news of Flavia Tumusiime's engagement.
The TV star who has taken her time before landing on the right guy had many talking for years about her relationship status. Today, she broke the news that she was proposed to by her man over the weekend and it was a very beautiful moment.
Flavia broke the news on NTV Uganda's Morning @NTV show where co-host Malaa couldn't believe what she was hearing. She got off her seat and gave Flavia a big hug to congratulate her. Flavia who has been rumored to be dating fellow TV star Andrew Kabuura for months, said that she cried when he pulled out the ring and propsed to her.
'I hate surprises because I usually don't know how to react to them but this was a good one. I cried when he pulled out the ring,' she said.
We'd like to congratulate Flavia upon her engagement. We will keep you posted.
(Visited 267 time, 1 visit today)